Chicago will always and forever be home and exploring the city is one of my passions. I enjoy visiting museums, attending shows, and going to events. I like learning about Chicago's history. And most importantly for me, I love trying different restaurants around Chicago.
As an autistic person, living in an accessible city means the world to me. This passion has also become my work. I work at a small technology firm called InfiniTeach, whose mission is to advocate for people with disabilities like me, and help create sensory-friendly spaces.
I want to share some places that are not only sensory-friendly, but also just some of my favorite places in Chicago. 
National Museum of Mexican Art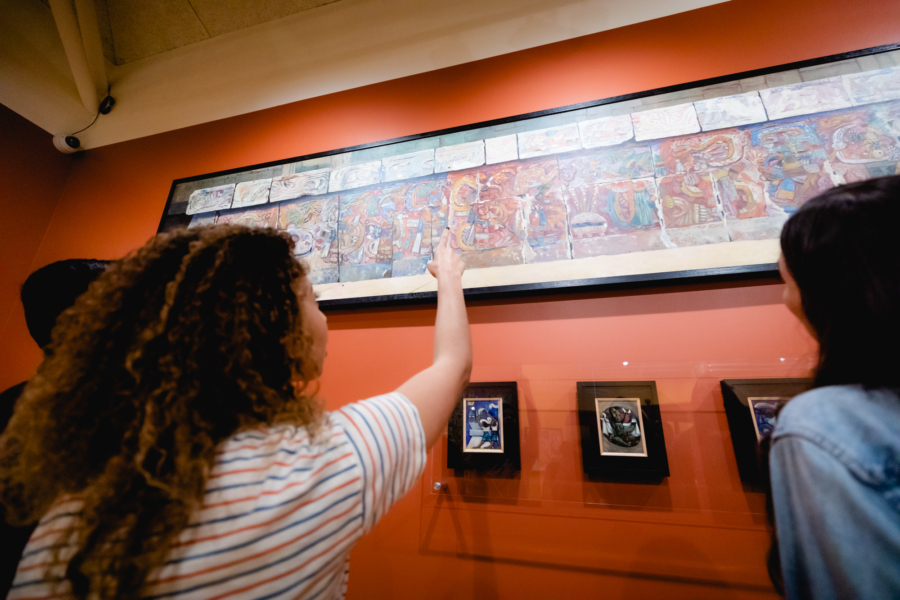 The National Museum of Mexican Art is an amazing museum that shares and explores Mexican culture through different types of history and art. I visited the museum many times during field trips and I enjoy how unique the art is compared to other museums.
One thing I like about the museum is that it has free admission. Free admission can be highly accessible for autistic individuals who might be anxious about visiting a new place. Personally, I feel less worried that I have to get my money's worth. Instead, I can simply spend as much time as I like and can leave easily if I feel overwhelmed.
The museum also has an app called NMMA Accessibility For All, which is available on Android and iOS. I worked with my company, InfiniTeach, to help develop this app. It includes information about the galleries written in plain language, a customizable photo schedule, and more resources to help autistic visitors prepare for their trip to NMMA.
Accessibility tips
Lincoln Park Zoo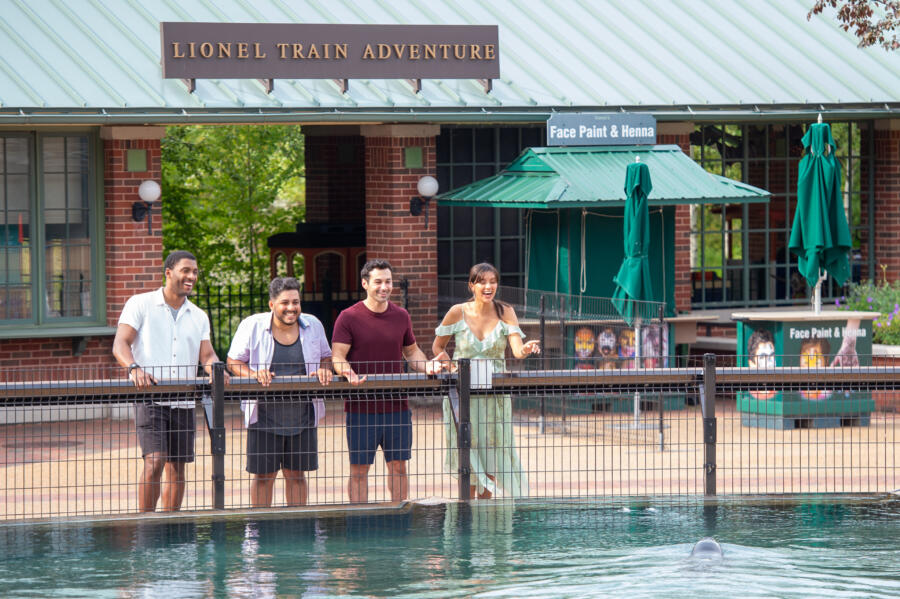 I feel that many zoos and aquariums across the United States are truly becoming more accessible for people with disabilities, especially for those who have Intellectual and developmental disabilities like autism.
Over the years, I have had many great experiences exploring Lincoln Park Zoo. One of my favorite experiences is learning about animals and their habitats during daily activities, such as seal training and feeding. Also, the zoo has quiet spaces where I can relax and has interactive exhibits that help keep me engaged.
Accessibility tips
Visit or call Searle Visitor Center for any assistance or questions about Lincoln Park Zoo.
You can also check out a sensory-friendly bag from the Searle Visitor Center when you arrive! In order to get a sensory bag you need to show ID and you must return the bag to the Visitor Center when you are leaving.
The quietest time to visit the zoo is during the early morning hours, especially during the weekdays and winter months. Some of the animals are a lot more active during the mornings, as well.
Garfield Park Conservatory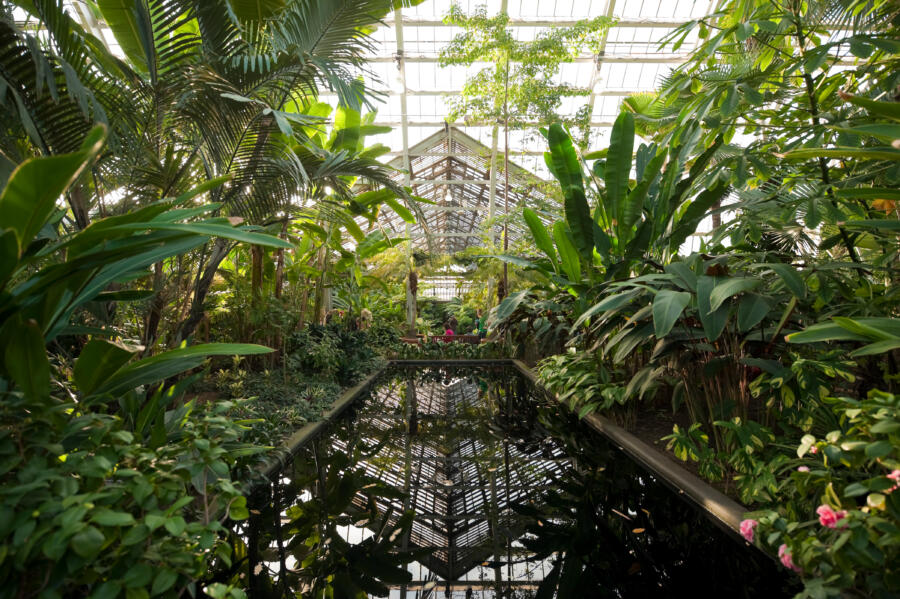 Garfield Park Conservatory is a place that is often overlooked, but it is one of my favorite spots to visit. It is a beautiful indoor garden filled with a variety of different plants. It is free to visit. I recommend going if you ever have the chance.
Garfield Park Conservatory truly provides a beautiful ambiance that makes you appreciate nature. It is a nice place for me because it is peaceful and not too crowded, plus it stays warm indoors, making it nice to visit during the cold winter months.
The conservatory also provides a fun scavenger hunt that asks you to find different plants. For some people with autism, having a structured activity like this can help us be more engaged and spend more time at places.
Accessibility tips
The conservatory's accessibility page has lots of information, including ways to contact the conservatory in advance if you would like to request specific accommodations for an upcoming visit.
Be sure to visit the Sensory Garden (when open). There are plants that can be touched and smelled.
The conservatory provides a library of resources and activities that can be done from home. These are great ideas for visitors of all ages!
The Museum of Contemporary Art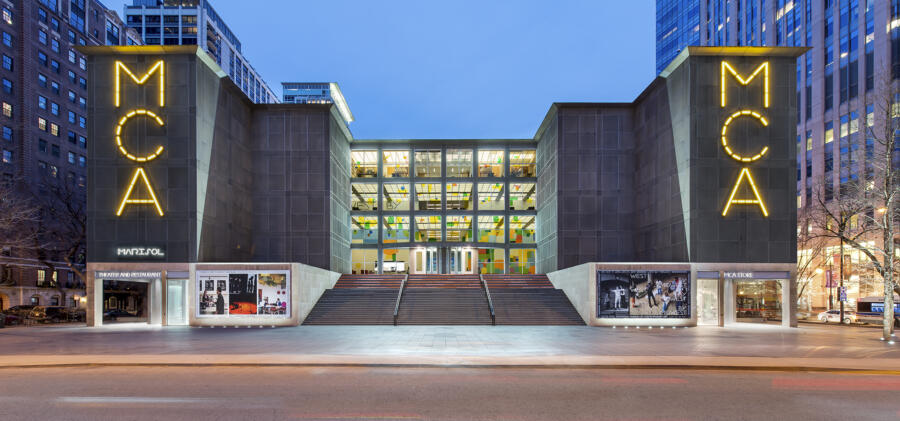 The Museum of Contemporary Art Chicago (MCA) is an interesting art museum that has unique offerings for people with disabilities. MCA is a wide, open museum that is filled with many different contemporary artworks.
MCA offers sensory-friendly mornings. During these mornings, the museum lighting is dimmed, sounds from artworks and environmental noise is kept at a minimum, and a quiet space is available to visitors for breaks. The museums also offer sensory kits that can be checked out.
Accessibility tips
Check their accessibility page for information on sensory-friendly mornings and other accessibility information.
Sensory Kits are available by asking any Visitor Experience staff member.
MCA isn't free, but you can get free passes from the Chicago Public Library
Navy Pier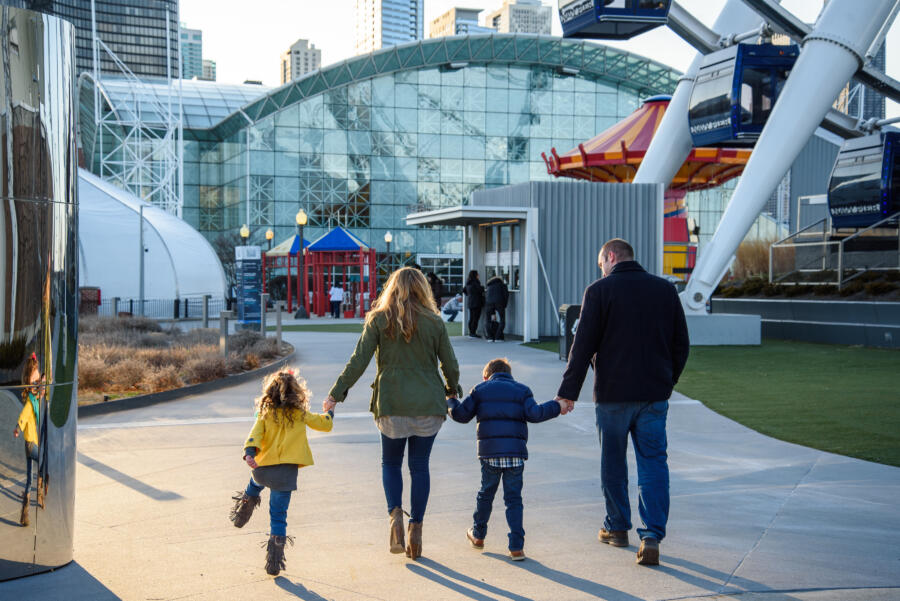 Navy Pier is a well-known Chicago attraction that is worth visiting, even for locals! The Pier has many different shopping options, restaurants, boat tours, and special events.
Growing up, my dad worked at Navy Pier, so I spent lots of my childhood riding the Centennial Wheel and Carousel, or simply watching all the boats passing by on the lake. There are also great places for kids such as the Chicago Children's Museum and the Amazing Chicago's Funhouse Maze.
If crowds are a concern, one of the best pieces of advice I can give is to visit early. You can walk around before the shops open when it is less crowded and more peaceful. To help prepare for your visit, you can also download Navy Pier's sensory-friendly app that I helped create called Sensory Navy Pier. The app is available for free on Android and iOS.
Accessibility tips
Visit any of the guest services desks or check out the Navy Pier Guest Services and Accessibility Page for any accessibility questions.
If visiting Amazing Chicago's Funhouse Maze, there will be a lot of sensory elements which can be intense, but checking out the funhouse mirrors outside the maze can be a less-overwhelming experience.
If you visit the Chicago Children's Museum, their exhibits are full of sensory-friendly experiences. It can be helpful to visit in the afternoon when it's typically less crowded.