Chicago Gourmet is one of the top food festivals in the country — known for bringing together the city's best and brightest culinary stars for a week of food, drink, and fun. Now in its 12th year, Chicago Gourmet lets guests can sip cocktails from star mixologists, chat with celebrity chefs, and try bites from the best restaurants in the city. 
You can catch this year's Chicago Gourmet from Sept. 24 – 29. The week-long series of foodie events will include all the classic favorites: the massive Grand Tasting in Millennium Park on Saturday and Sunday, the elite wine-focused Grand Cru, the popular Hamburger Hop, and the Rise & Shine morning yoga and brunch.
But there's also some exciting new additions this year, from chef showdowns to exclusive VIP experiences. Here's your guide to everything new at Chicago Gourmet 2019.
New theme: Lights, Camera, Napkin!
This year, Chicago Gourmet is putting a fresh spin on things with a brand new theme. "Lights, Camera, Napkin!" is a nod to Chicago's world-class entertainment options, including theatre, comedy, film, television, and more. The new theme fits perfectly with the city-wide celebration of the Year of Chicago Theatre.
This year's festival will pay homage to the city's culinary and entertainment scenes through some brand new "encore events" and new additions to old favorites. For instance, the wine tastings at the Grand Cru will each be based Tony-Award winning musical, expertly curated by Chef Tony Mantuano of Spiaggia. Keep an eye out for more fun themed events all week long.
New event: VIP Hamilton viewing with Rick Bayless
Raise your Glass to Freedom: A Hamilton Exclusive hosted by Rick Bayless at CIBC Theatre
Tuesday, Sept. 24, 6 – 10:30 p.m.
Hamilton is the perhaps the hottest (and hardest to find!) ticket in town. This year, Chicago Gourmet pairs one of the city's biggest shows with one of our biggest culinary stars during a VIP evening at Hamilton with Chef Rick Bayless. The evening begins with a cocktail reception and small bites at the CIBC Theatre, home of Hamilton. Guests will enjoy premier seating, and an exclusive question-and-answer session with a cast member after the show. Get your tickets.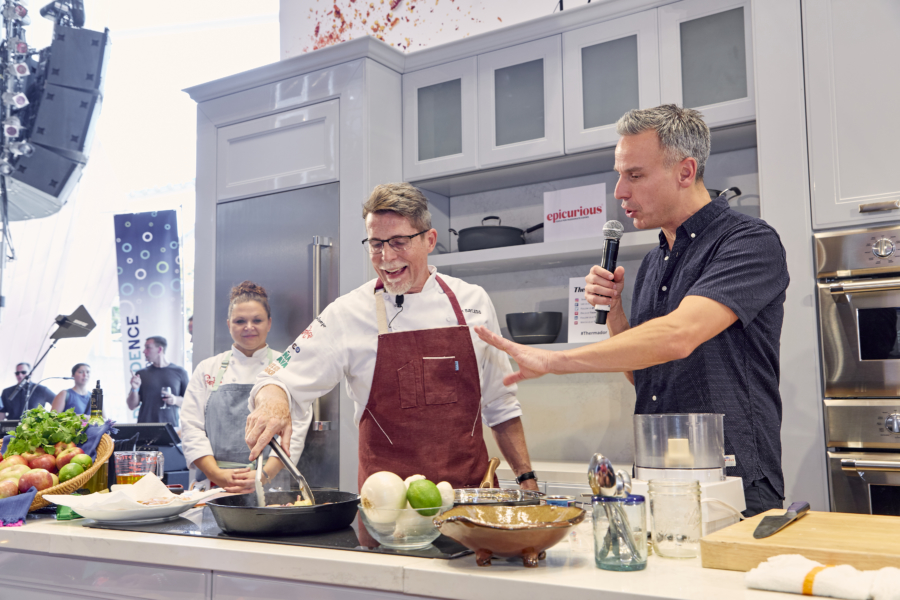 New event: Italian feast on the Chicago River
"Take the Gun, Leave the Cannoli": Italian Feast presented by Performance Foodservice on the Odyssey Chicago River
Wednesday, Sept. 25, 7 – 10 p.m.
Enjoy an Italian feast during an evening on the Chicago River aboard Odyssey's stunning new all-glass vessel. The meal will be prepared by acclaimed chefs Fabio Viviani of Siena Tavern, Tony Priolo of Piccolo Sogno and Maillard Tavern, Carolina Diaz Terzo Piano, and Federico Comacchio Coco Pazzo. Master Sommelier Alpana Singh will make wine pairings you can't refuse. It's sure to be a feast fit for the Corleone family. Get your tickets.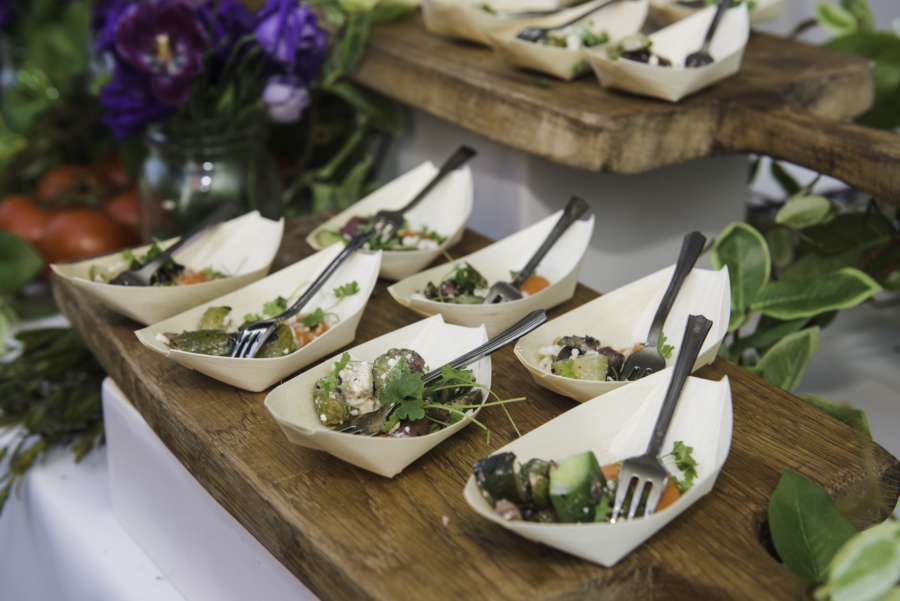 New event: Comedy & barbecue on the lake
Jef Comedy Jam Hosted by Jeff Mauro at Theater on the Lake
Thursday, Sept. 26, 6-9pm
Chicago native Jeff Mauro, the self-proclaimed funniest chef in the city, hosts this new comedy-themed event. Guests will dine on flavorful barbecue from Mauro and other Chicago chefs, paired with refreshing cocktails and laughs from some of Chicago's most well-known comedians. You might recognize Mauro as the winner of Food Network Star. Get your tickets.
New event: Chili showdown with Chicago's top chefs
The Big Chill(i): Gourmet Chili Cook-Off
Saturday, Sept. 28, 8 a.m. – 1 p.m.
Head to the Harris Theater Rooftop for a superstar-studded chili competition that pits eight of Chicago's top chefs against one another in the chili competition of the year. Hosted by Sarah Grueneberg (Monteverde), chefs Jimmy Bannos (Heaven on Seven), Jimmy Bannos, Jr. (The Purple Pig, Piggie Smalls Gyro Shop), Abe Conlon (Fat Rice), Diana Dávila (Mi Tocaya Antojería), Cedric Harden (River Roast), Kim Leali (One Off Hospitality), Chris Pandel (Swift & Sons) and Jose Sosa (Gibsons Italia) will all vie for the title of Chicago's best chili. Get your tickets.
For more details and to buy tickets for Chicago's premier foodie event, visit ChicagoGourmet.org.