For the last 15 years, Chicago Gourmet has brought luxurious tastings and wine pairings, intimate conversations with local chefs, and the camaraderie of standing shoulder-to-shoulder with fellow foodies from Chicago and beyond.
This year, the top-tier food festival is offering an inventive lineup featuring upscale tastings, burger showdowns, and more at venues throughout Chicago. Here's what you need to know about Chicago Gourmet 2023 — and don't forget to grab your tickets for this year's many events.
A brand new brunch event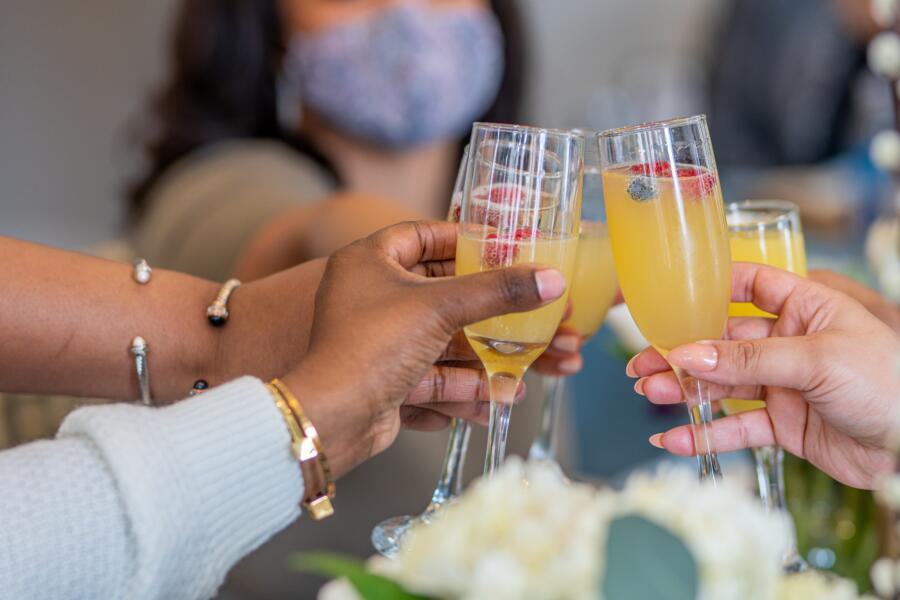 Sunday, Sept. 24, 2023
11 a.m. – 1:30 p.m.
Start your Sunday off right with an exciting new brunch event. Held at the stunning Reunion restaurant on Navy Pier, Rise and Shine Gourmet will be hosted by top chefs Art Smith and Lorena Garcia. You'll find a variety of brunch dishes showcasing Southern and Latin flavors, plus cocktails, music, and chef interactions. It's sure to be an event worth waking up early for.
New chefs at the Grand Cru tasting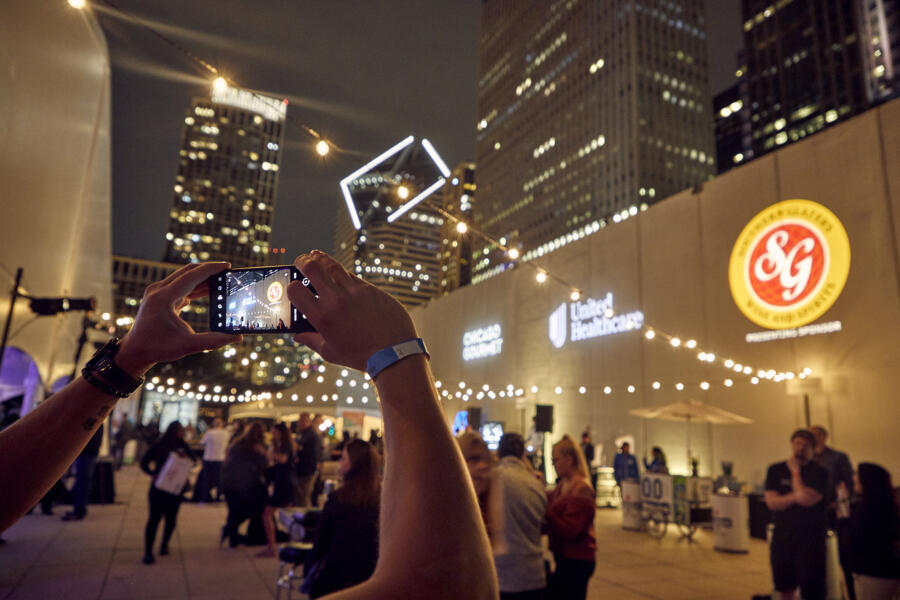 Saturday, Sept. 23, 2023
2 – 5 p.m. and 7 – 10 p.m.
This year's Chicago Gourmet will be centered around the Grand Cru. This exclusive and intimate tasting event takes place on the Harris Theater Rooftop, tucked away in scenic Millennium Park.
Guests will be able to sip the world's finest wines curated by master sommeliers and craft cocktails from top mixologists. Not to mention endless bites from the city's most buzzed-about chefs, from established stars to up-and-coming talent.
This year's line-up features a fresh array of local and national names. Here are just some of the star chefs that guests can expect at Chicago Gourmet 2023.
Session 1 (2 to 5 p.m.)
Soo Ahn, Adalina Chicago
Rodolfo Cuadros, Bloom Plant Based Kitchen
Thai Dang, HaiSous
Joe Flamm, Rose Mary
Beverly Kim, Parachute
Julie King, Ocean Prime
Devin Kreller, Wood
Dominique Leach, Lexington Betty Smoke House
Patty Neumson, Herb
Jonathon Sawyer, Kindling
Malvin Cydric Tran, Cebu
Session 2 (7 to 10 p.m.)
Gustavo Barhona, Hinoki Sushiko
Ryan Brosseau, Dear Margaret
Maya Camille-Broussard, Justice of the Pies
Aaron Cuschieri, The Dearborn
Justin Gomes, Travelle at The Langham
Lamar Moore, Bronzeville Winery
Sangtae Park, Omakase Yume/TenGoku Aburiya
Anna and David Posey, Elske
Darnell Reed, Luella's Southern Kitchen
Mona Sang, Khmai Cambodian Fine Dining
Fabio Viviani, Siena Taven/Bar Siena
Explore the full chef lineup for Grand Cru.
The return of Prost! in the Park
Sunday, Sept. 24, 2023
1 – 4 p.m.
Grab a pretzel and raise your stein. Prost! in the Park, which had its smash-hit debut last year, will return to the Harris Theater Rooftop to close our Chicago Gourmet 2023. The ultimate Sunday Funday, this gourmet Oktoberfest-inspired event features German cuisine, live music, fun cocktails, and lots of cold beer. Chef Sarah Grueneberg of Monteverde Restaurant and Pastificio will be this year's host. Lederhosen not required (but encouraged!).
All new ticket and travel passports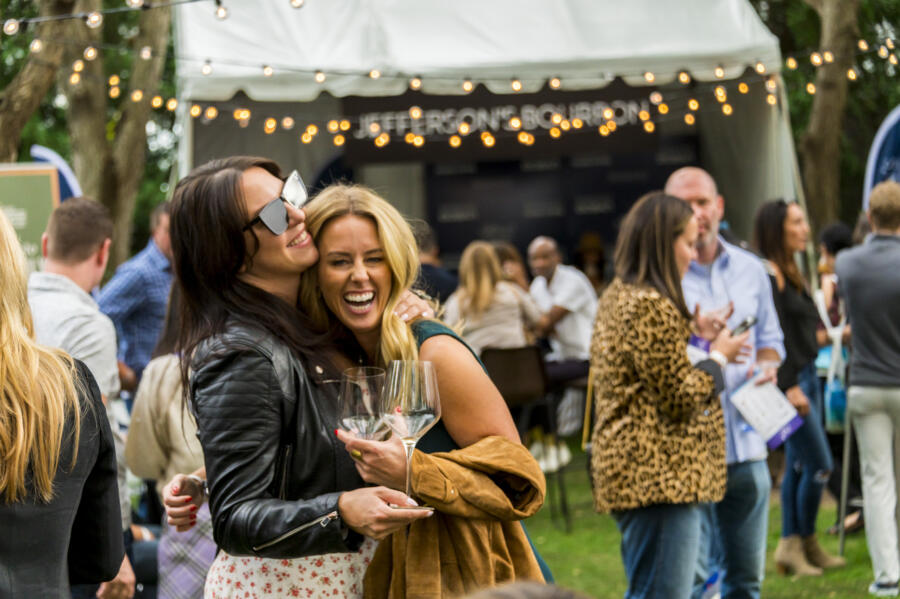 Fitting with this year's globe-trotting theme, Chicago Gourmet has launched all-new ticket and travel passport packets. These exclusive deals are designed to be the ultimate culinary getaway. Each package includes:
A stay at a top Chicago hotel (like The Langham, the Hyatt Regency, and Fairmont Chicago)
A ticket package for two to top events like the Hamburger Hop, Grand Cru, and more
Perks like complimentary events, merch, and early access to all events.
Explore ticket and travel passport options.
Don't miss Chicago's culinary event of the year! Get your Chicago Gourmet tickets today.