For the last dozen years, Chicago Gourmet has brought luxurious dinners and wine pairings, intimate conversations with local chefs, and the camaraderie of standing shoulder-to-shoulder with food-obsessed Chicagoans at the Grand Tasting event in Millennium Park. This year, we can't gather like we used to — but necessity being the mother of invention, the top-tier food festival has reinvented itself with a COVID-friendly lineup of specialty dinners, virtual demos, and take-out specials this September. Best of all, the fun spans the whole month, instead of just one week.
Here's what you need to know about Chicago Gourmet 2020:
Enjoy in-person dinners at top restaurants across the city
Dining out has long felt like a special occasion, but never has that felt more true. The Go Gourmet Dinner Series (Sept. 14 – 30) is taking the pleasure of fine dining to the next level, all while doing so in a responsible, socially distanced manner. Chefs at 10 leading Chicago restaurants have crafted menus that evoke their own personal point of view, from an elevated tasting menu to a family-style feast.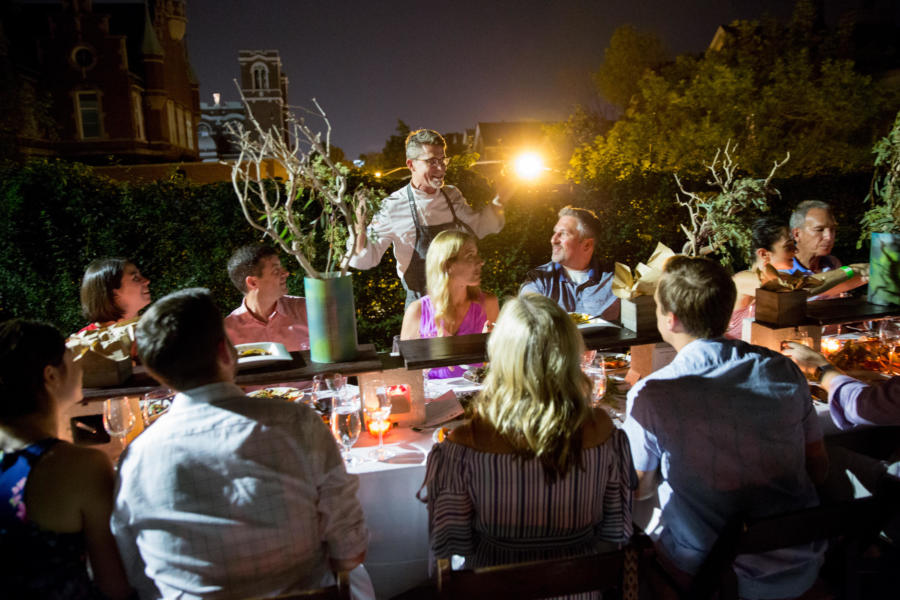 At Hyde Park restaurant Virtue, Chef Erick Williams is hosting a Dinner in Black in memory of George Floyd, creating a space to reflect on Floyd's life and the renewed push for social justice led by the Black Lives Matter movement. From corn soup with tomato flan and okra to lamb with glazed yams, Williams' four-course menu reflects the southern food he has long celebrated.
Grab your quarantine pod and cook along at home
Ever wonder how Fabio Viviani makes his meatballs in tomato sauce taste so good? Or how Lorena Garcia (whom you may know from Top Chef Masters) makes magic from a humble avocado thrown onto a hot grill? Now's your chance to get these secrets and more during live virtual demos (Sept. 14 – 29) from the country's hottest culinary celebrities.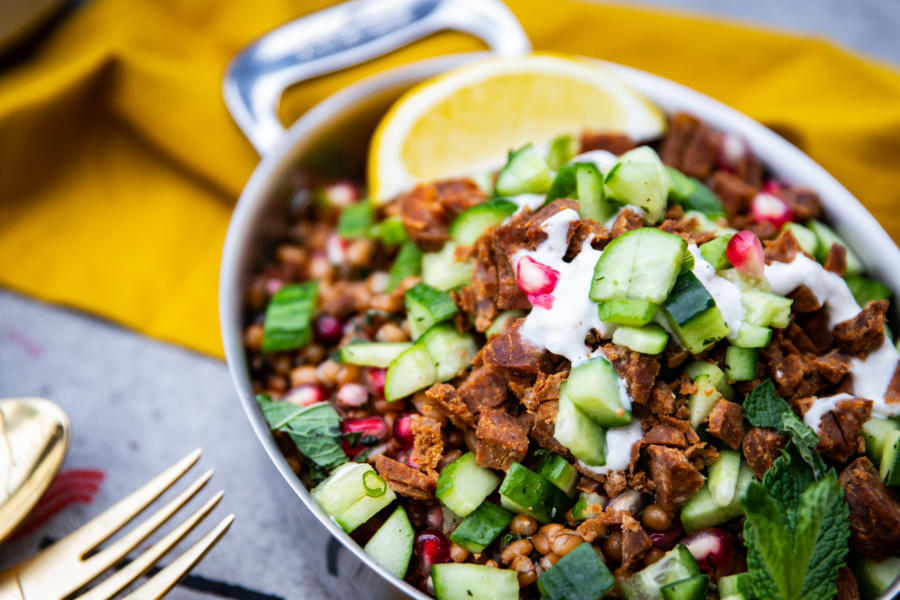 Sign up for the virtual event on its own, or if you want to go all out, throw in a meal kit. You'll get all the ingredients you need to cook along with the chef delivered to your door, like all the components of Stephanie Izard's Thai-style sweet corn with salted coconut caramel over roasted chicken thighs. And did we mention there are custom wine and cocktail pairings for each demo?
Find your new favorite burger
Many a Chicago eatery prides itself on its burger. But who truly deserves the bragging rights? Take part in the Hamburger Hop (Sept. 1 – 13) to help crown a winner. Order a specialty burger from one (or more) of the 100 establishments taking part, with $1 from each going to the restaurant worker relief fund. Then, cast your vote on your favorite. The winner will be crowned Sept. 14.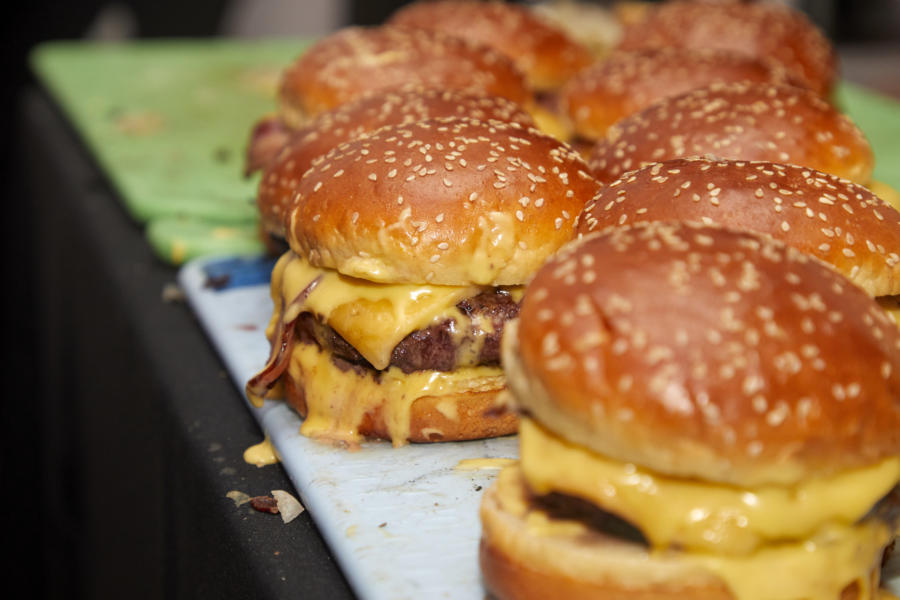 The only hard part will be choosing where to start. Among the notable entries? Chef Diana Dávila at Logan Square's Mi Tocaya Antojería is offering up a burger with not only beef but also al pastor and head cheese — all topped with herbs and Oaxacan cheese. Or go the other direction and order up a vegan burger with all the fixings topped with a signature "epitome sauce" conjured up by Laricia Chandler of Can't Believe it's Not Meat in Hyde Park. One thing we can say for sure? However you hop, you won't go wrong.
Support the people behind the food
This has been a challenging year, and the city's many hospitality workers have been hit especially hard by the shutdown and economic upheaval. In light of this ongoing struggle, many funds raised during Chicago Gourmet will support impacted restaurant workers.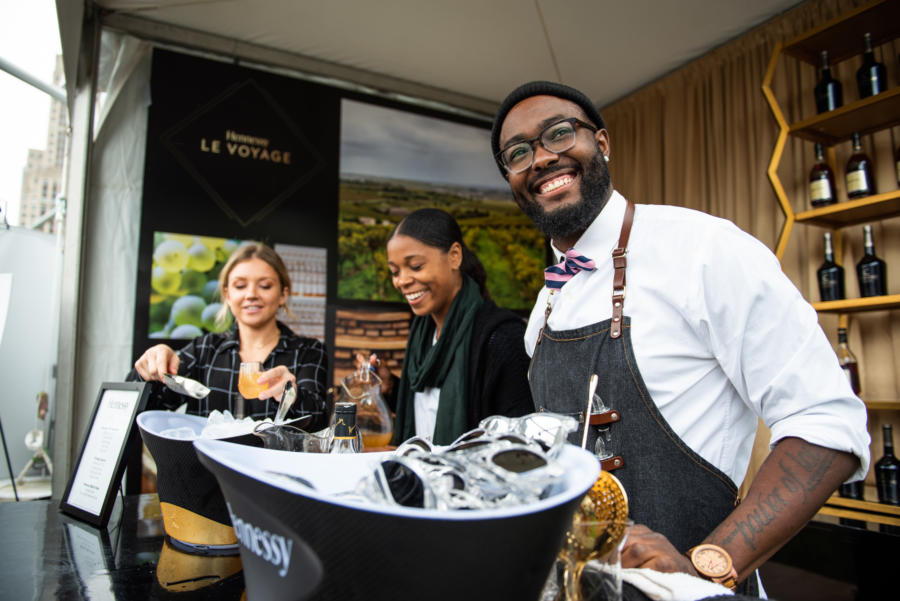 Through its newly established Restaurant Employee Relief Fund, the Illinois Restaurant Association Educational Foundation (IRAEF) will provide direct financial assistance to employees in need. Funds will support staffers who contracted COVID-19, those who are taking care of immediate family members with the virus as well as those who have been out of work for three weeks or more without receiving unemployment. In addition to dining events and specials, an online auction between Sept. 14 – 30 will raise funds for IRAEF.
Whether you're dining at home or out on the town, Chicago Gourmet offers up a chance to savor the flavors of this diverse city, lift up restaurant workers in need, and create memories from a year unlike any other.