Remember drive-in movies? The old-school open-air theatres are having a renaissance, since staying in your car is a great way to get out while social distancing. And they're popping up all over Chicago, along with plenty of outdoor movie screenings. Here are some spots where you can safely catch a flick with friends this summer at an outdoor movie theatre in Chicago.
Drive-in movie theatres in Chicago
ChiTown Movies in Pilsen: Enjoy classic movies under the stars at this drive-in theatre in Pilsen. Each parking spot has an excellent view of their extra-large screen. This October, they'll be hosting a variety of exciting events:
Destinos al Aire: This one-night event (Sept. 17) is a special showcase of local Latino theatre groups. The evening will also feature traditional dance and festival food.
Music Box of Horrors: This annual horror movie festival includes 31 days of spooky movies. The outdoor movie marathon will feature late shows Sunday – Thursday, and double-features every Friday and Saturday night. 
Chicago International Film Festival: This acclaimed film fest is coming to the drive-in this October. Catch indie flicks and under-the-radar hits during five nights of film screenings.
And don't forget the movie snacks — you can order popcorn, tacos, wings, frozen mangos, and more right to your car. Tickets are on sale now for $33 per car.
2343 S. Throop St.
CHI-Together at Soldier Field: This new, multi-screen venue outside Soldier Field promises nightly entertainment, including live music, themed evenings, singalongs, and everything from family favorite to cult classic movies. Tickets ($55 for up to 6 people, plus a bucket of popcorn) are on sale now for Groundhog Day, Grease, Shrek, and more.
1410 S. Museum Campus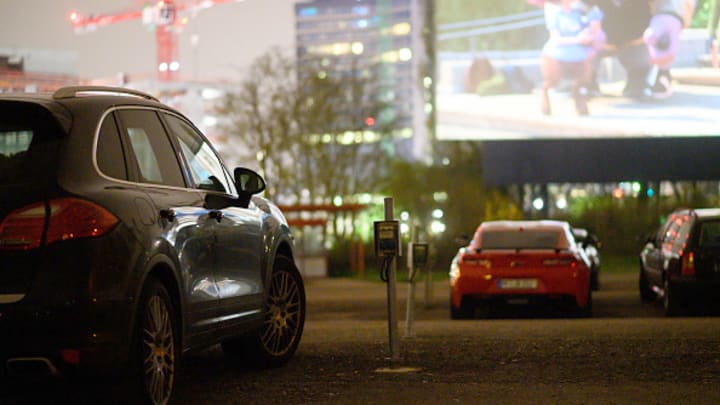 Asian Pop-Up Cinema: For their 11th season, Asian Pop-Up Cinema is hosting a hybrid film festival with online and in-person screenings. That includes seven films at the Lincoln Yard drive-in, including a special two-day Halloween event. Get your tickets now ($15) to see movies from South Korea, the Philippines, Hong Kong, and more.
1397 W. Wabansia Ave.
Drive-in at Lincoln Yards: The landmark Davis Theatre in Lincoln Square is programming movie nights at this new drive-in at the Lincoln Yards lot. The film line-up is diverse, from kid favorites to indie hits. The show starts at sunset and you can add concession items or a full drive-in menu from Ada Street. Tickets are $35 per car.
1397 W. Wabansia Ave.
Chicago Children's Theatre: If you're looking for some live entertainment, the Chicago Children's Theatre will be presenting a special drive-in theatre event this October. Based on classic stories by Beatrix Potter, the high-quality puppet performances will be projected onto a giant screen in their West Loop parking lot. Tickets are on sale now and must be purchased in advance.
100 S. Racine Ave.

Chicago Drive-In Theater in Bridgeview: On Chicago's southwest side, SeatGeek Stadium has set up a new drive-in theatre for some socially distant summer fun. Movies like A League of Their Own, Despicable Me, and Independence Day play up on the big screen, while audio is streamed directly through your car's FM radio. They also have candy, soda, chips, and ice cream available for purchase. General admission is $30 per car, preferred parking is $50 per car.
7000 S. Harlem Ave., Bridgeview
Outdoor movie screenings
Movies in the Park: Enjoy family favorites under the stars in neighborhoods across Chicago. The city is hosting 45 in-person movie nights in parks all around Chicago. Admission is limited to 100 people (with face masks) per screening on a first-come, first-served basis, so make sure to get there early. See the full movie schedule.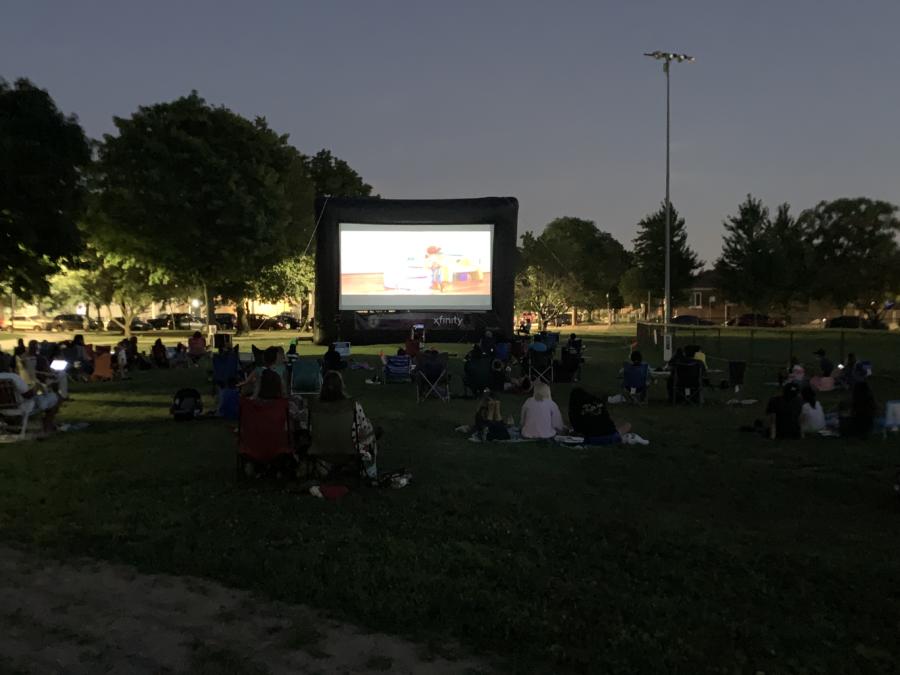 Music Box Theatre: The classic movie house in Lakeview has started screening films in their outdoor garden area through Sept. 26 2020. Upcoming screenings include classics like Jaws 2, Rear Window, and more. Seating is limited to 20 – 30 people, so make sure to get your tickets early.
3733 N. Southport Ave.
Whiskey Business: In Wicker Park, Whiskey Business will be turning their popular rooftop into an outdoor movie theatre. Enjoy a night under the stars with classic movies every Tuesday in September and every Monday, Tuesday, and Thursday in October.