Exhibitions not your thing? Only go to the ballpark to grab a hotdog? Can't sit still long enough to take in a show? If you want an out-of-the ordinary, not your father's vacation, only-in-Chicago kind of experience, these 10 places are just the ticket.
1. Get surreal at Arts in the Dark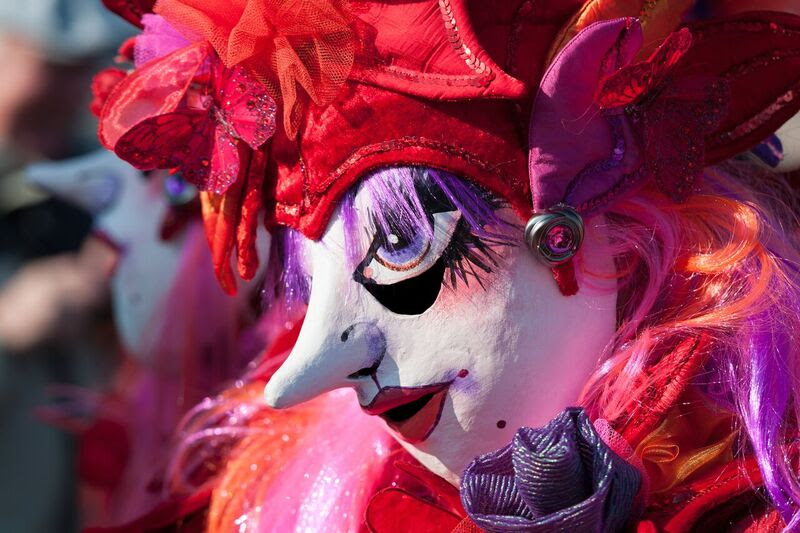 October takes on an element of the surreal as dusk falls upon Chicago. Arts in the Dark brings together artists from around the city for a procession filled with spectacle, puppetry, legions of masked entities, luminous lanterns, and mesmerizing performances. This year's parade, which takes place in October, will be led by eight "Illuminaries" recognized as influencers in their respective fields. World-renowned institutions, including the likes of the Art Institute of Chicago and Lookingglass Theatre Company, get involved each year. Arts in the Dark takes place from 6-8pm on Columbus Drive, moving north from Balbo Drive to Monroe Street.
2. Dine on a whole alligator at Frontier
"Meat forward" takes on new meaning at Frontier when you order a whole spit-roasted alligator. Caught wild in Shreeveport, Louisiana, each alligator is stuffed with whole chickens, then smoked and roasted over apple and cherry woods. This isn't something to be experienced on a whim, however. Frontier requires 7-days minimum notice and a seating of 12-15 people.
3. Get the robot treatment at EMC2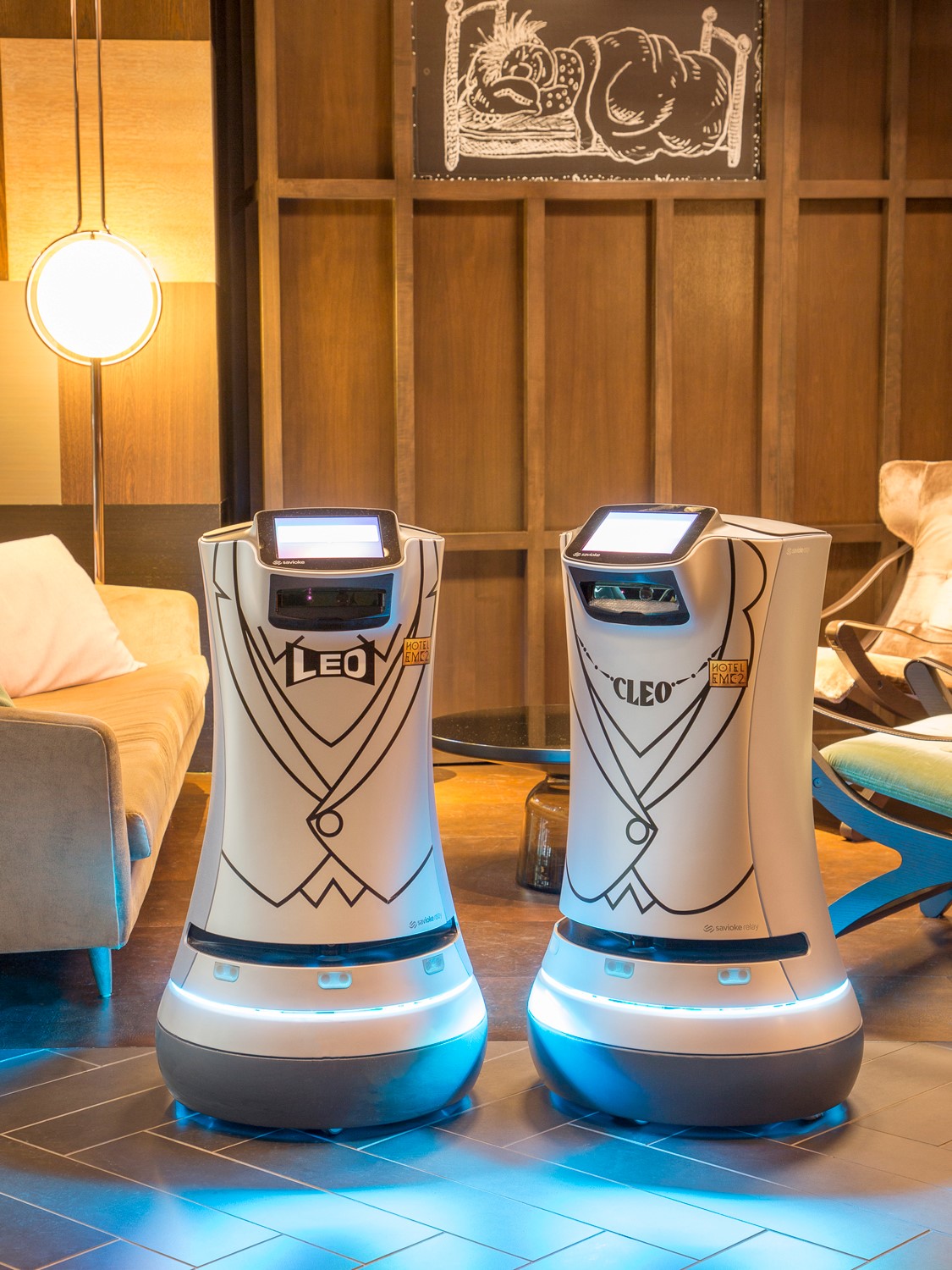 Need a fresh towel? Maybe a refill on those tiny minibar bottles? Cleo and Leo – two Savioke Relay robots — are at your service. Chicago's Hotel EMC2 is, in fact, the only hotel in the world to use this type of robot for concierge service (they give you a friendly little shimmy before they leave you, by the way). Displaying an incredible amount of character for something decidedly devoid of the human element, Cleo and Leo are every bit as charming as the hotel itself, whose mission it is to meld art and science for a truly unique, immersive hotel experience.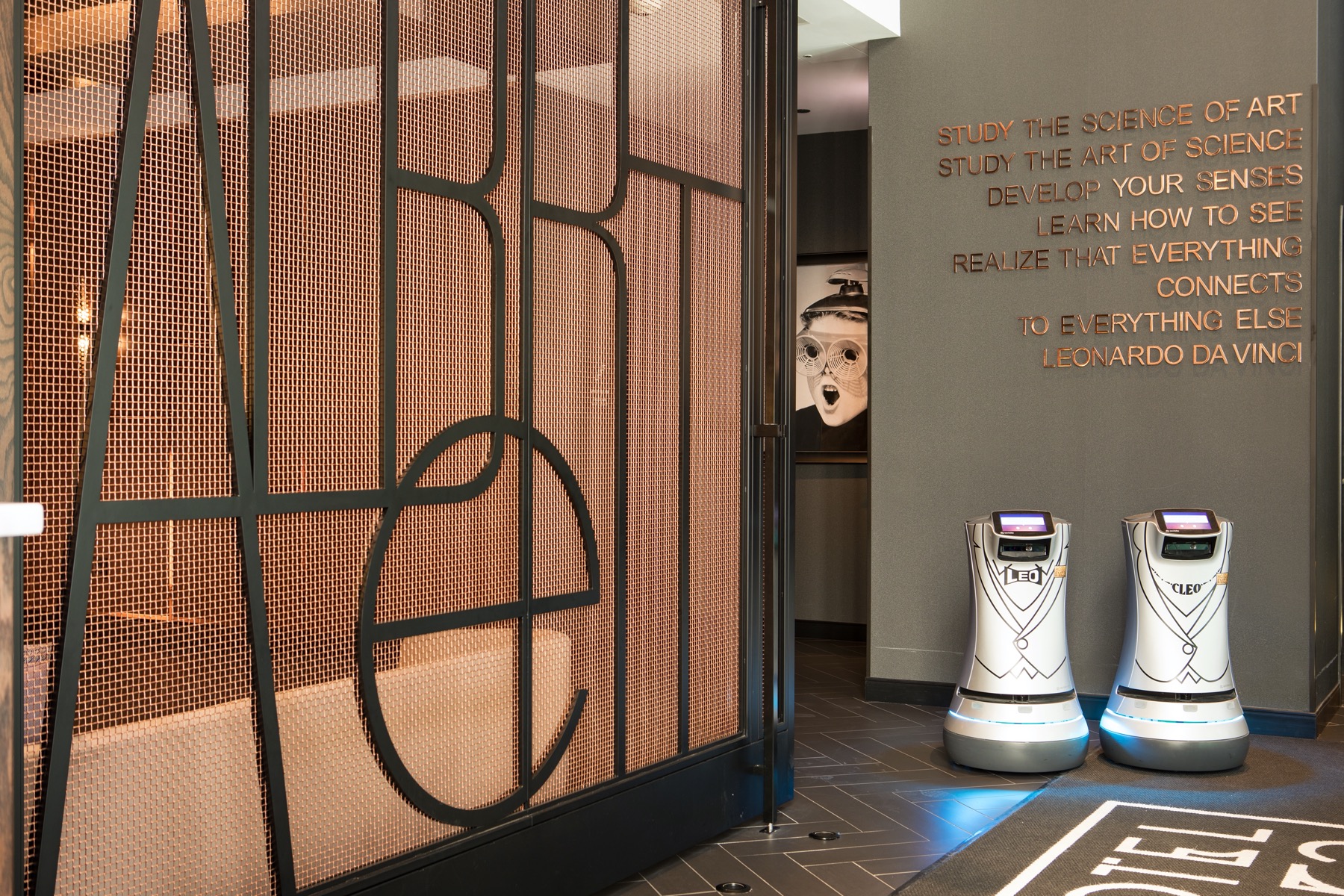 Cleo and Leo are only the tip of the iceberg. Check out Steampunk-fueled guestrooms; cocktail-dispensing infusaries; video screen-enhanced elevators; and a custom-designed Zoetrope in the lobby where a graceful dancer pirouettes.
4. Chat with a bunch of statues
Statue Stories Chicago is a free, city-wide arts initiative in which Chicago's most celebrated writers, actors, and comedians were commissioned to write and voice monologues for 30 statues across the city. Once your smartphone scans a QR code, you'll get a "call back" from the likes of John C. Reilly as Abraham Lincoln, Steve Carell as Man With Fish at the Shedd Aquarium, Elizabeth McGovern as the Goddess Hebe in Grant Park, David Schwimmer as Cloud Gate (aka "The Bean") in Millennium Park – and my personal favorite, Bob Newhart as Bob Newhart at Navy Pier – to name just a few. Together, these 30 celebrities – and their statuary alter-egos – tell Chicago's story. Check out the full list of statues, as well as walking tours here.
5. Watch three acres of Art on theMART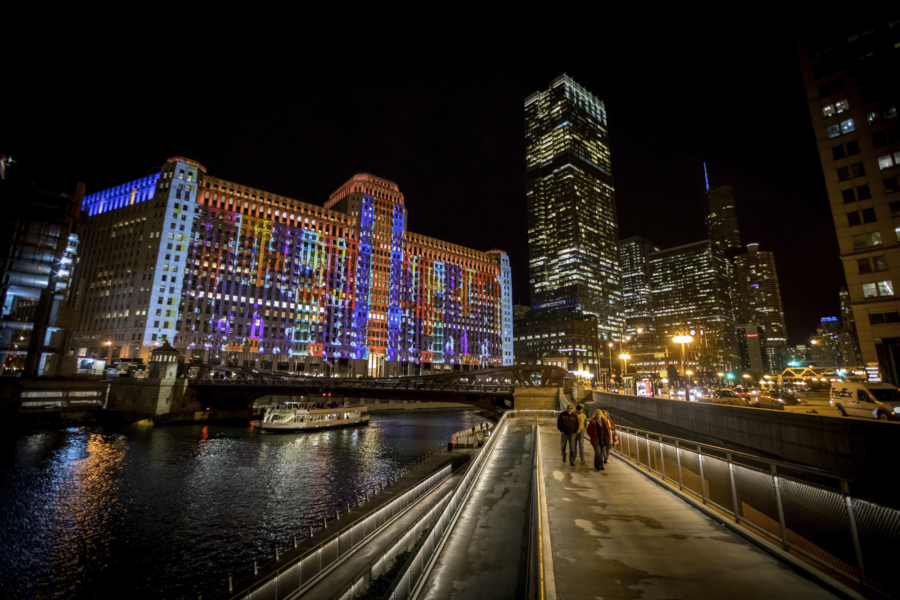 Art on theMart is going to wow with a capital "W." This permanent large-scale lighting installation, scheduled to debut on the Chicago Riverwalk this fall, will project across nearly three acres of the south, river-facing façade of theMART (formerly known as The Merchandise Mart). TheMART will, in fact, become 'the largest canvas in the world" for video art, with a curated, ongoing series of ever-changing images becoming a permanent nighttime riverfront draw for visitors and locals. With the award-winning Chicago Riverwalk and all its attractions lying at its feet, you should get ready for sensory overload – the good kind.
6. Step out on the ledge and tilt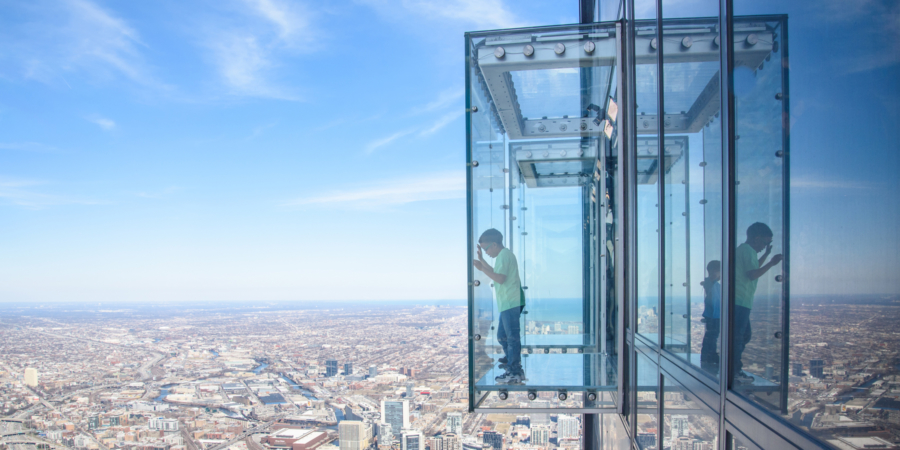 Head over to the Willis Tower — the tallest building in the Western Hemisphere — and step onto The Ledge, a glass box that extends 4.3 feet from the Skydeck and stands 1,353 feet in the air. Surprisingly, you're too thrilled with the views and the uniqueness of the experience (you're virtually floating on air) to get any bouts of vertigo. Here in Chicago, however, we don't do things by halves. Which is why your next stop is the 94th floor observatory at 875 N. Michigan (formerly the John Hancock Building) on the Magnificent Mile, where you're literally tilted over the city in an enclosed moving platform 1000 ft. up. If that doesn't say outside-the-box, I don't know what does.
7. Drink in a Matchbox
As Vogue explains, "An eclectic mix of characters frequent this off-beat and very narrow, hip bar." Which is, in fact, pretty accurate. At only 460 square feet, The Matchbox, has stood at the corner of Ogden, Milwaukee, and Chicago Avenues for more than 75 years. Today, it's a pleasure palace of "curious spirits, quirky cocktails and an array of cigars and cigarettes" with a loyal crew of regulars that you're sure to meet, given the fact that you have to literally squeeze past them to maneuver in and out of the establishment.
8. Shop at an architecture and artifact museum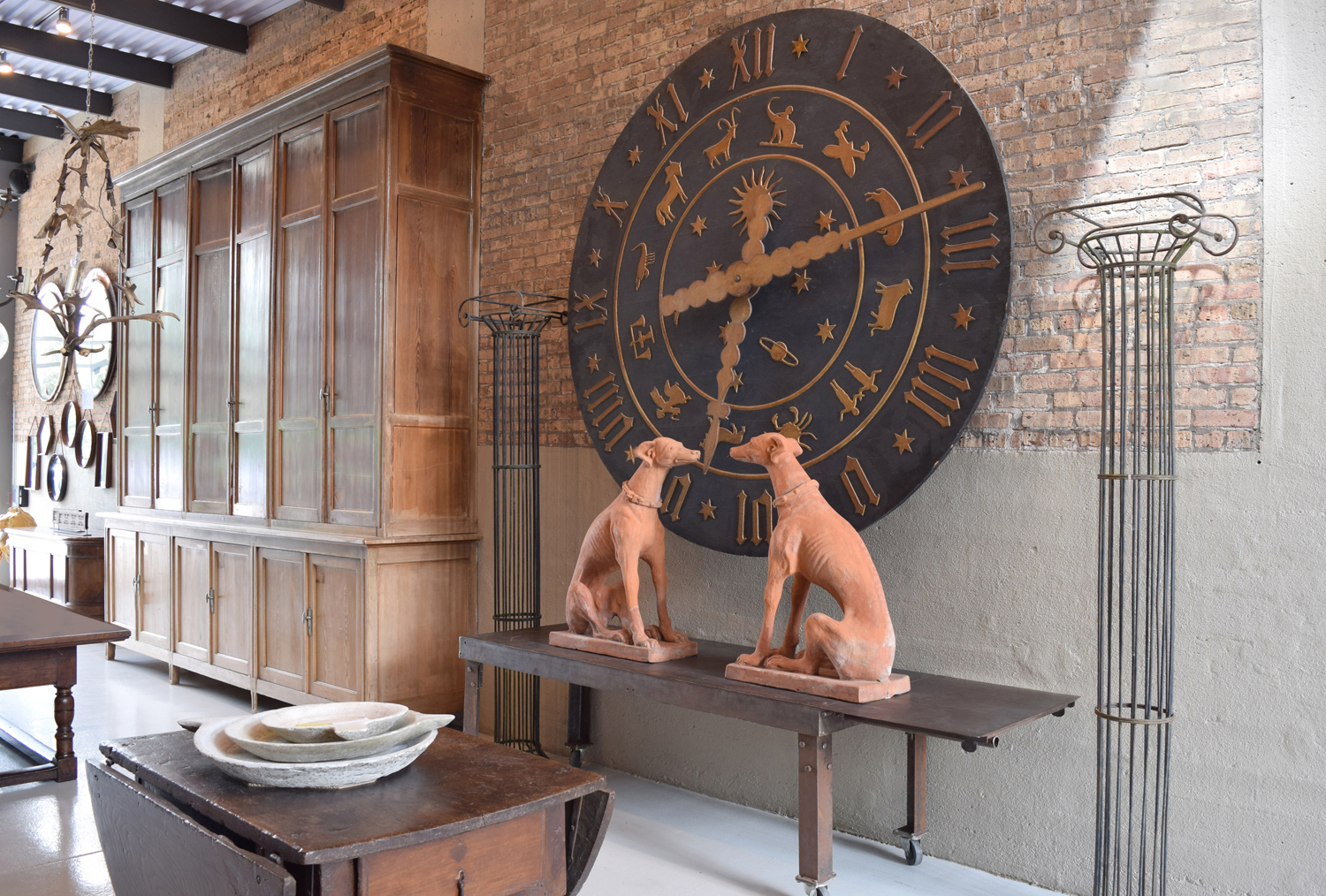 Architectural Artifacts is where salvage meets chic, and then teaches chic a thing or two about cultural history. This isn't at all your typical antiques shop, filled with dusty knickknacks and gaudy Victorian sofas that warrant a visit to the chiropractor after 2 minutes in a seated position. Rather, this is a place of history, artistry, and adventure.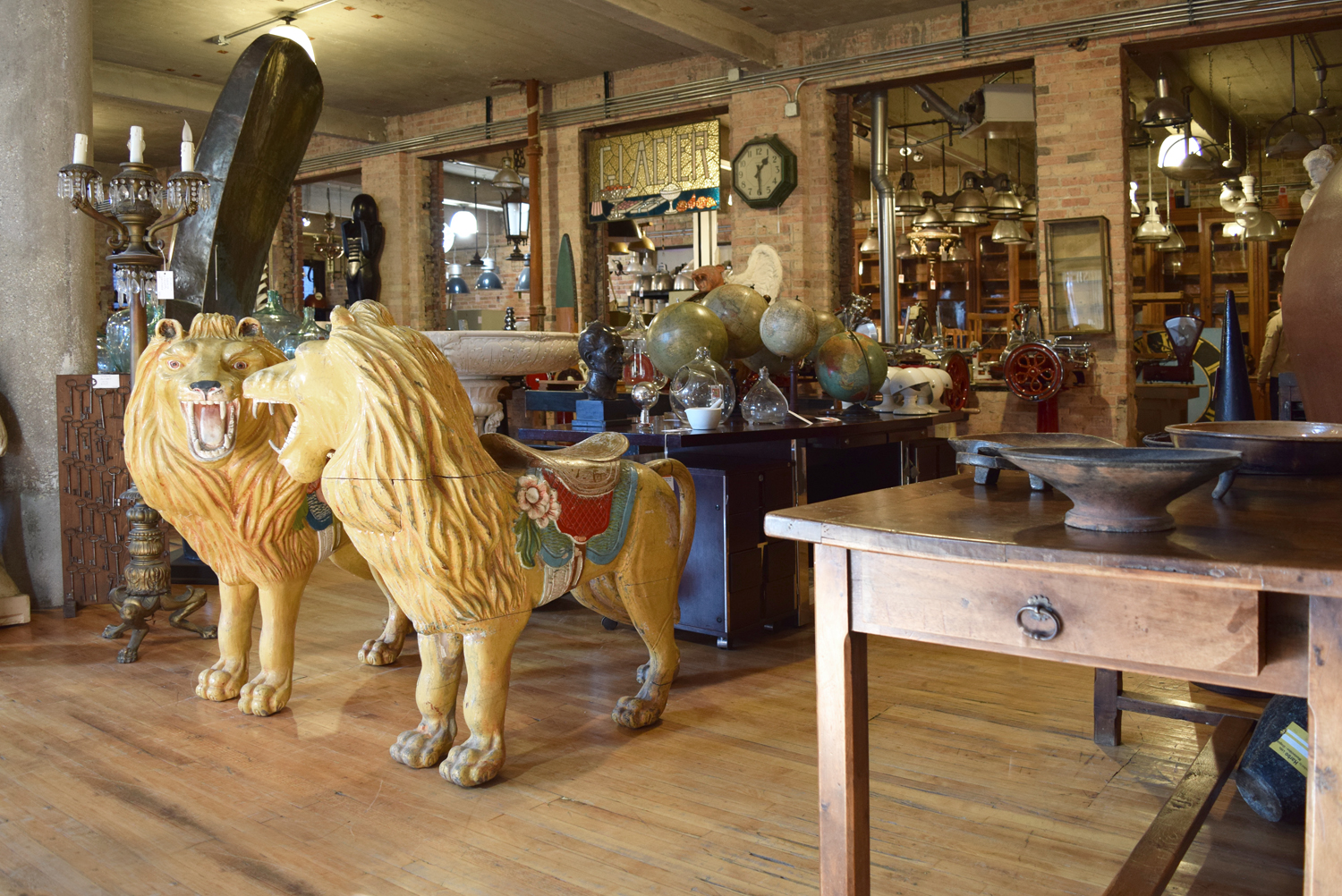 What started in 1987 as a bit of indulgence for archaeologist and collector Stuart Grannen has grown into an  expanse of extraordinary antiques and artifacts unearthed all the way from Italy to Argentina. The result is a venue that feels much more like a super-cool architectural museum than it does a store – although everything does have a price tag. Up for sale at the moment: An early 20th century carved wooden carousel horse from Argentina, a pair of Frank Lloyd Wright designed armchairs, and an anatomical model of a cow skeleton from Germany, which kinda makes those armchairs seem like a steal.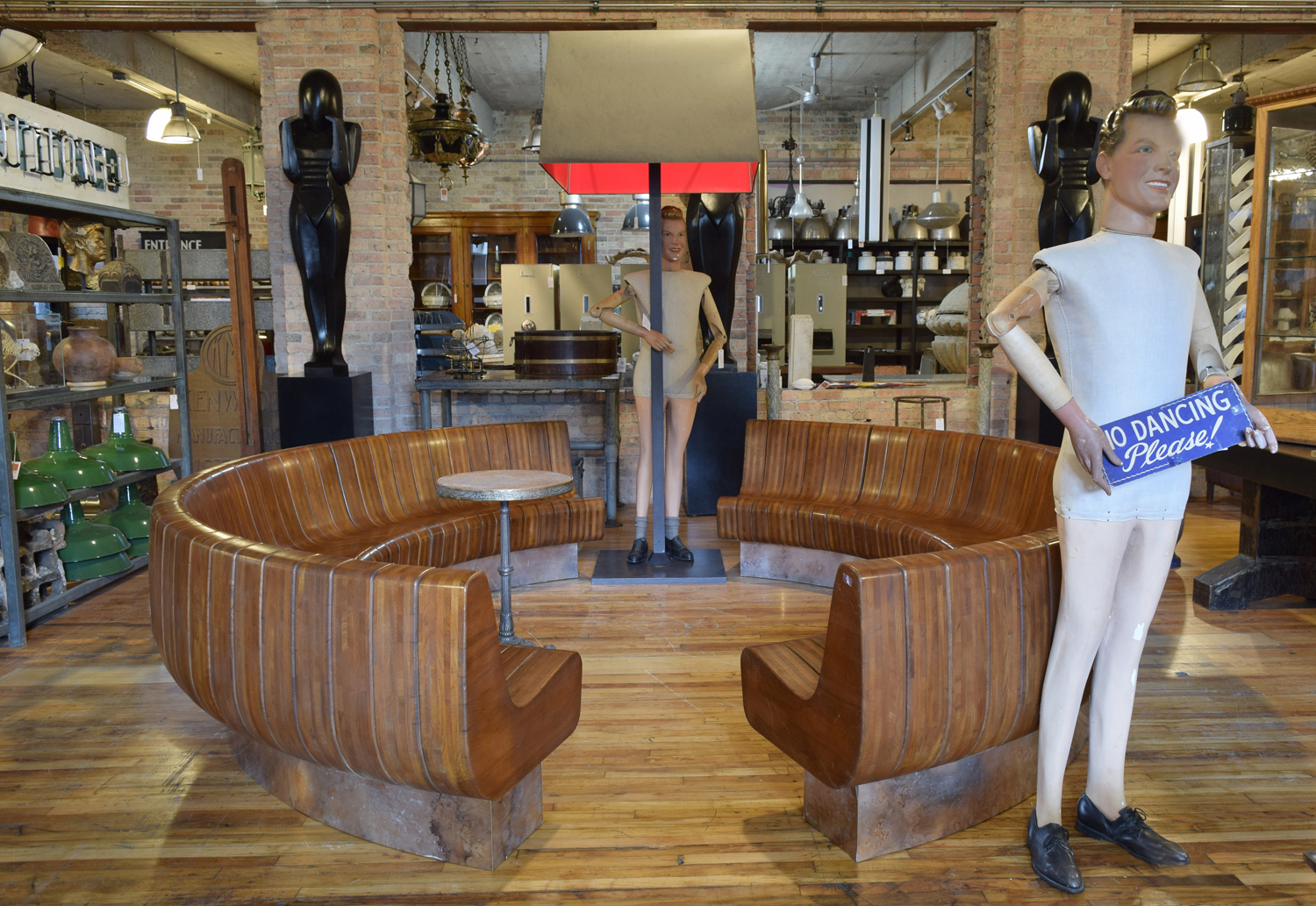 Honestly though, if you don't have the moolah for the one-of-a-kind pieces you'll fall in love with here, it really doesn't matter. You can simply get up close and personal with museum quality decorative arts and architectural pieces, amble in the courtyard garden, and chat with the super-friendly staff, who never do the hard sell. Come wander – they're used to it!