While Chicago is known for our world-famous shopping districts, like State Street and The Magnificent Mile, we're also home to a vast array of amazing boutiques. Tucked away in our charming neighborhoods, these local shops offer handmade items, vintage finds, unique gifts, artisan wares, and under-the-radar brands. And each is as distinctive in feel and style as the one-of-a-kind personalities of the neighborhoods they occupy.
Check out some of the best boutiques in Chicago's neighborhoods.
Andersonville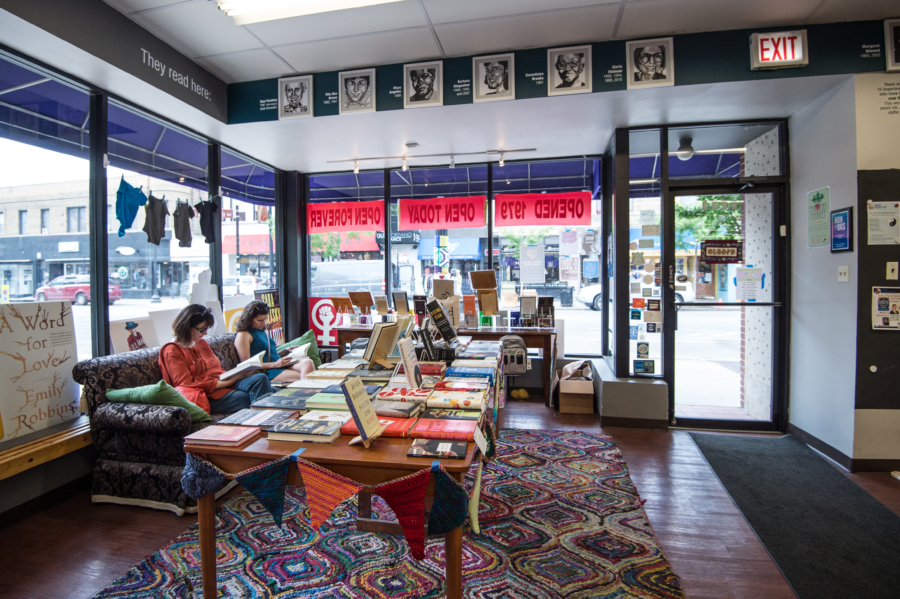 Known as the "shop local Capital of Chicago," the Andersonville neighborhood is the perfect place to begin your retail journey through the city's locally owned boutiques. Its personality reflects the eclectic, culturally rich past of the neighborhood. Originally the heart of Chicago's Swedish immigrant community, today it continues to forge its own path. Highlights of this neighborhood include the Andersonville Galleria, with its bevy of local vendors — more than 100 of them — and Clark Street shops that abound with unique accessories, clothing, housewares, and books. 
Women and Children First is one of the largest feminist bookstores in the country, celebrating women and LGBTQ+ authors with a thoughtfully curated selection of books and events. A fixture in Andersonville since 1979, the locally owned bookstore is a welcoming and inclusive space for the entire community. And make sure to swing by Milk Handmade, which offers handmade clothing, accessories, apothecary, and home goods created by local independent designers.
Hyde Park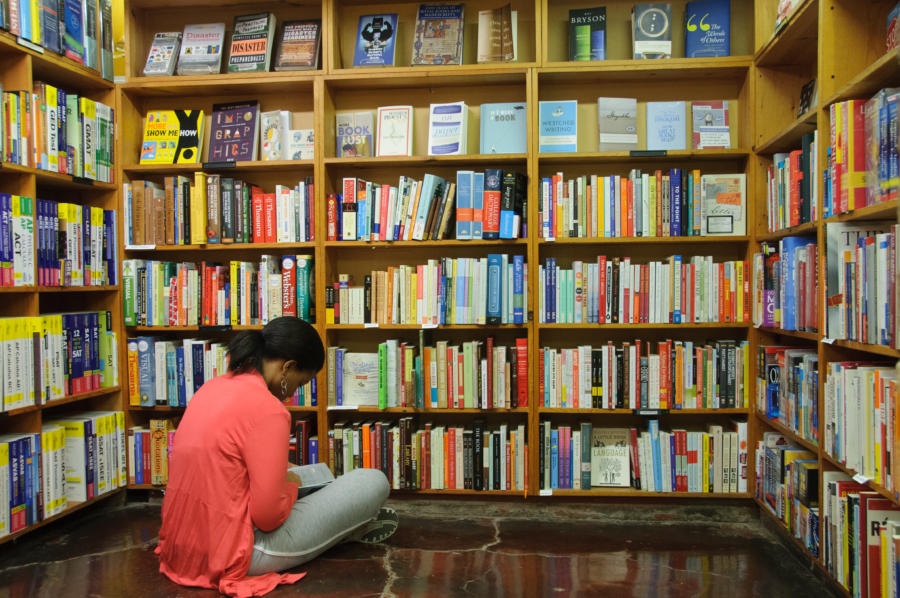 Hyde Park is one of the city's most well-known cultural hubs. The former home to President Barack Obama, the neighborhood is known for the esteemed University of Chicago and the astounding number of Nobel Prize winners who hail from here.
Within its maze of boulevards, you'll find some of the city's most cherished boutiques. A few of our favorites include57th Street Books, a charming bookstore with a maze of rooms to wander, a surprising selection, attentive staff, and rare finds. Toys et Ceterapromises playthings that are creative, constructive, and fun. Dearborn Denim boasts comfortable jeans designed, cut, and sewn right here in Chicago. 
Don't forget to check out The Silver Room— a brand whose mission is to create a global community through art and culture — for amazing apparel, apothecary, accessories, books, and gifts. 
Lincoln Park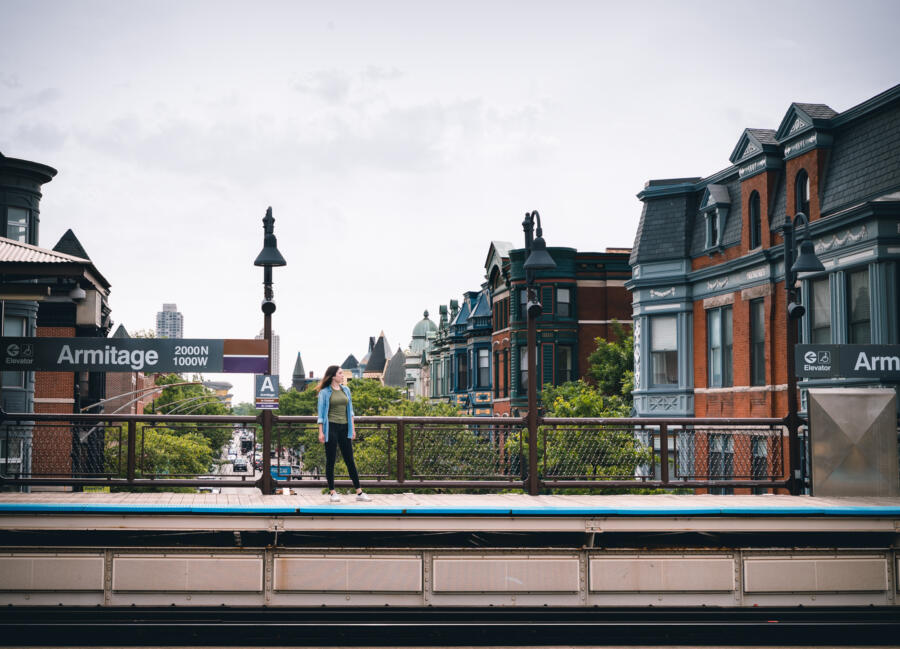 With its charming streets lined with boutiques and pretty Victorian row houses, the area around Armitage Avenue and Halsted Street is home to some of the city's most popular shops, selling everything from designer shoes to one-of-a-kind art and gifts. Find Pinterest-worthy home decor at Art Effect, a welcoming shop with a fun and affordable selection. Make sure to check out their back room, where you'll find women's clothes, accessories, and jewelry. 
Nearby,All She Wroteis a cute stationery shop with thoughtful gifts and cards for every occasion. A stop at Laudi Vidni (a palindrome for the word "individual") is also a Lincoln Park boutique shopping must for custom leather bags and accessories handcrafted expressly for you and shipped in just a few weeks.  
Pilsen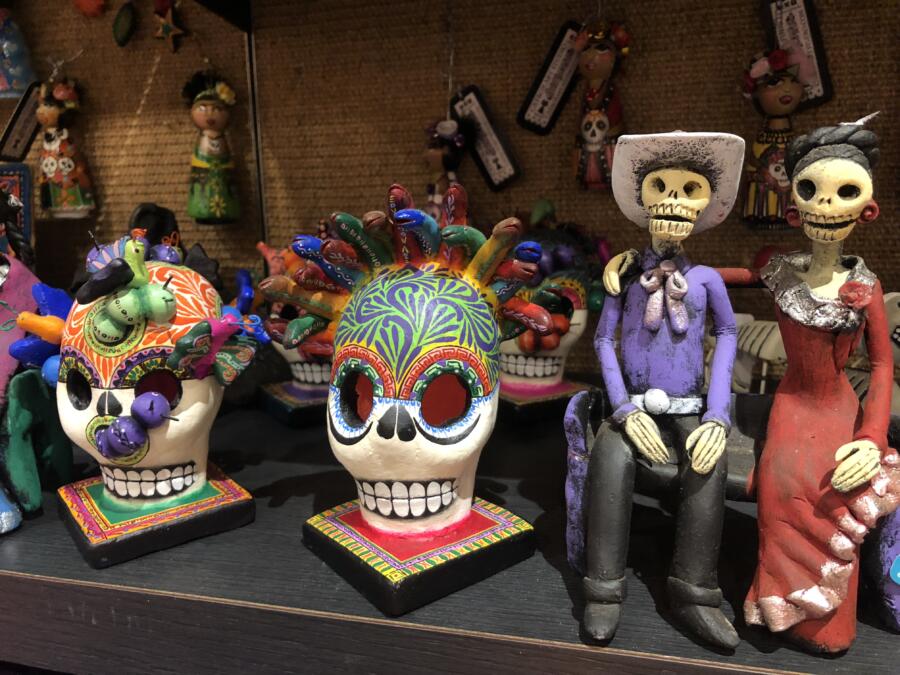 This fun and funky neighborhood, known for its vibrant Mexican heritage, is packed with cool bars, family-owned taquerias, and tons of unique shopping options. If you love hunting for one-of-a-kind treasures, Pilsen is the place to be. You'll find a variety of vintage shops clustered near the area's main stretch on 18th Street, including Pilsen Vintageand Knee Deep Vintage.
Stock up on secondhand novels at employee-owned Pilsen Community Books, sustainable goods at eco-boutique The Shudio, and cool indie vinyl at 606 Records. If you're looking to bring home a piece of Mexican  artistry, you'll find jewelry, housewares, accessories, and more by Latinx artisans at Mestiza. The colorful boutique was founded by two artists and has been a local favorite since 2004. And you'll find an array of artistic objects at the gift shop for the National Museum of Mexican Art.
Lakeview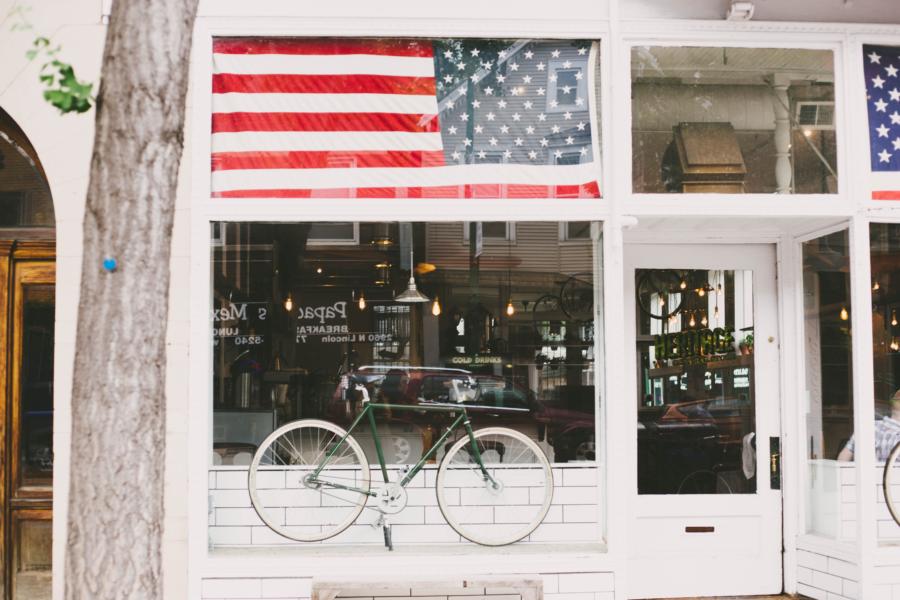 Lakeview isn't just one neighborhood — it comprises numerous smaller communities, each with its own shopping districts and local business-centric strips. We suggest you visit Broadway in Lakeview East, Belmont and Broadway in Northalsted, and Southport Corridor near Wrigleyville. 
A few of our favorite boutiques to browse: Heritage Bicycle General Store, where an unexpected pairing — a local coffee shop selling custom bespoke bicycles handmade in Chicago — delights visitors: Waxman Candles, a family business that continues to produce superb handmade candles and ceramics; and Inkling, a quaint shop filled with lovely curiosities, ranging from quirky gifts to cute greeting cards that'll make you laugh, housewares, and jewelry by talented artists. 
Wicker Park/Bucktown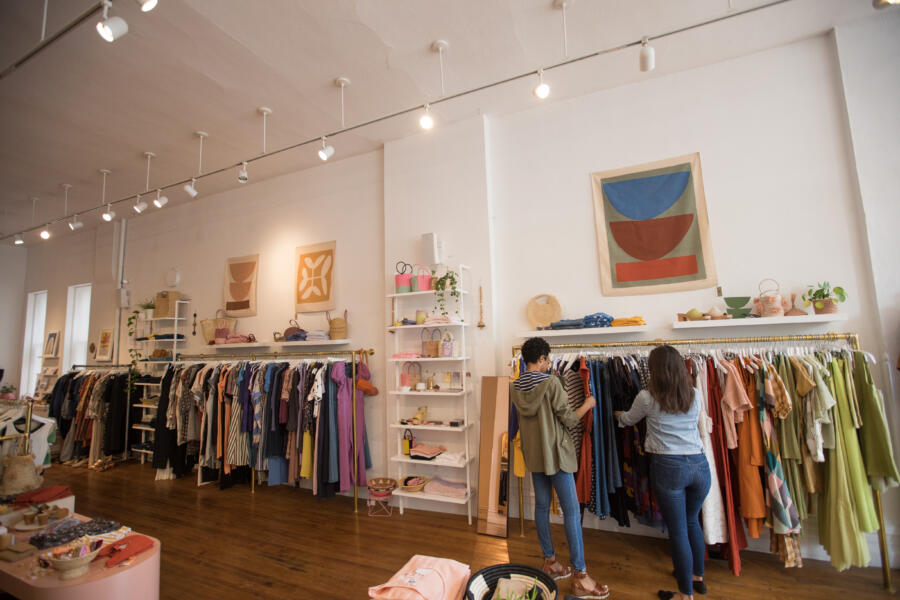 Love all things fun and funky? Then you're going to love shopping in Wicker Park and Bucktown, a trendy area known for its hipster culture, thriving arts community, indie shopping, vintage stores, record shops, thrifty gifts, and more. The bustling "six corners" area (the intersection of Milwaukee, Damen, and North Avenues) is dotted with trend-making boutiques and cool vintage shops. 
ExploreTransit Tees whose designs take visual cues from Chicago's urban landscapes, featuring apparel, accessories, and home goods produced on-site by local artists and artisans. Shuga Records, both its own music label and a record store, offers a massive selection of vinyl tagged with recommendations from the friendly staff. Check out Asrai Garden, where luxurious fine jewelry and unusual curiosities are featured, Vintage Underground, with its shelves and racks packed full of gently used clothing, costume jewelry, and antique gift items, and Penelope's and Gemini for carefully curated collections of hip men's and women's clothing. And leave time to explore Una Mae's for its ever-growing range of unique contemporary clothing labels, lifestyle products, and gifts.