When was the last time you were awestruck by wonder, whimsy, and wit? Or found yourself thinking maybe magic could be real? Escape from the humdrum of daily life — if only for one enchanted evening — at Dennis Watkins'The Magic Parlour, located inside the Loop's historic Palmer House, a Hilton Hotel. Here, you'll find third-generation magician and master mind reader Dennis Watkins, who sparks the imagination of his audiences through astonishing performances.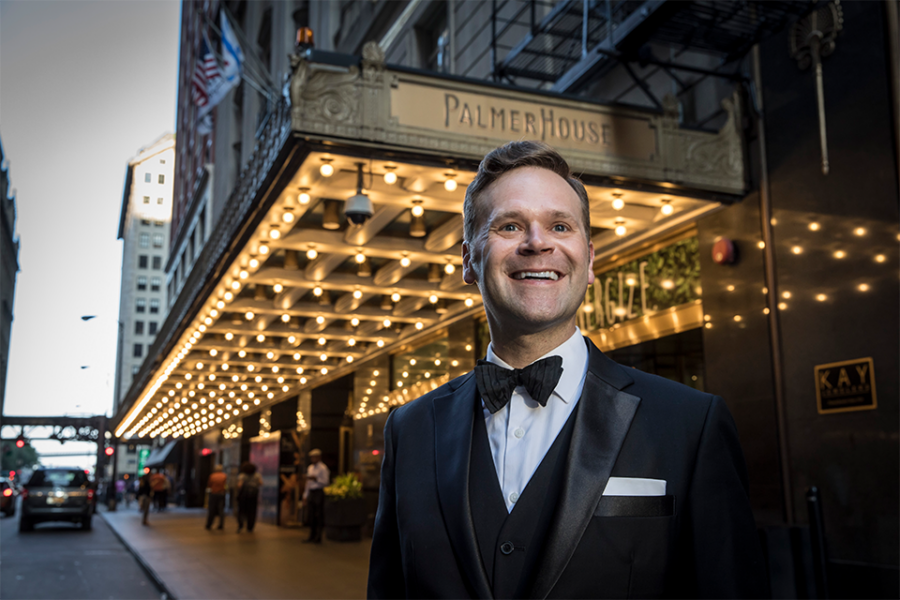 Named the No. 1 Show in Chicago by TripAdvisor's 2020 Traveler's Choice Awards, this acclaimed magic show has been a hidden gem until recently, although it has been entertaining audiences for 10 years as the longest-running magic show in the city. The Palmer House's intimate ballroom venue seats 40 or fewer guests, making sure you always have an up-front view of the miracles unfolding before your very eyes.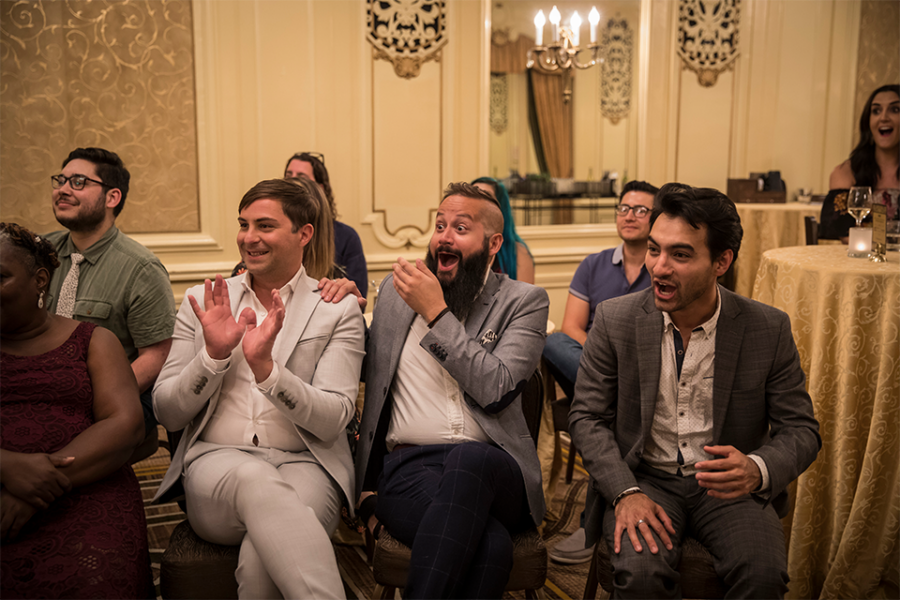 Whether you're looking for something different to do in Chicago or are dreaming up an exciting date night you'll talk about for years, this is the place to don your glamorous cocktail attire, enjoy a glass of wine, and prepare for a sophisticated evening at a Chicago landmark hotel that recently celebrated its 150th anniversary. Then, get ready for classic magic performed by this award-winning master of his craft, from card magic and sleight of hand to mind reading and theatrical stories. Enhance your evening with the exclusive after-show experience of The Encore Room, where you'll sit at a card table with Dennis to witness even more up-close magic.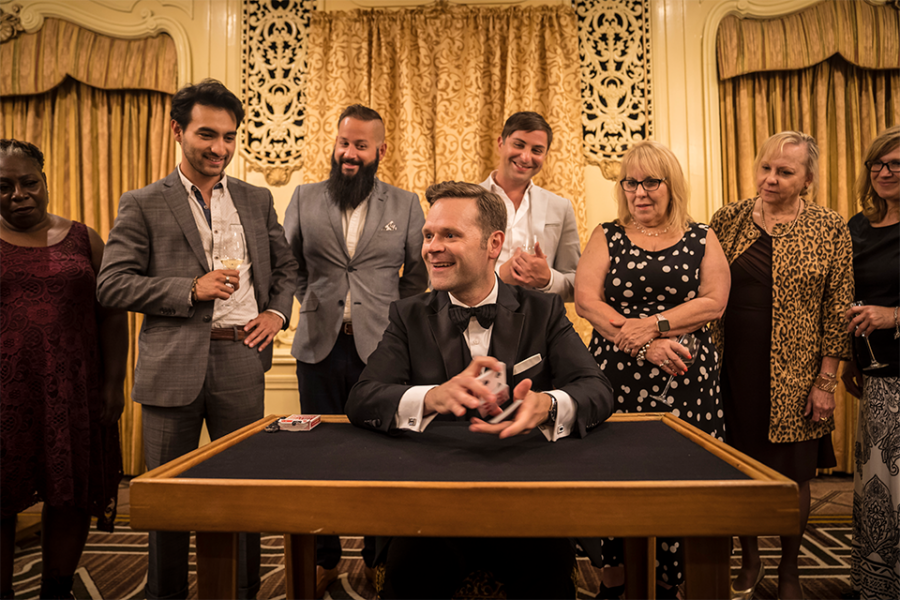 Group and private events
Want to bring this show to your company party, corporate event, or private gathering? Group and event magic shows are a sure way to create memorable experiences for your company and plenty of engagement for employees and clients. Dennis crafts bespoke experiences customized for each audience, so each performance can be tailored to your needs. Bring your group to The Magic Parlour for a private show, or bring Dennis to your event anywhere in the world.
COVID-19 safety protocols
The Magic Parlour's team members are fully vaccinated and operate in accordance with the health and safety guidelines recommended by the City of Chicago and the CDC. Learn more about the health and safety protocols to expect during your visit.
Get tickets here and plan your next magical evening out. Performances run year-round.