For over nine decades, generations of families have stepped into the Museum of Science and Industry — the largest science museum in the Western Hemisphere — only to be amazed by what they found inside. The 90th anniversary of this esteemed institution highlights its mission to inspire the creative genius in the 1.5 million children and adults who visit the gem of Hyde Park each year.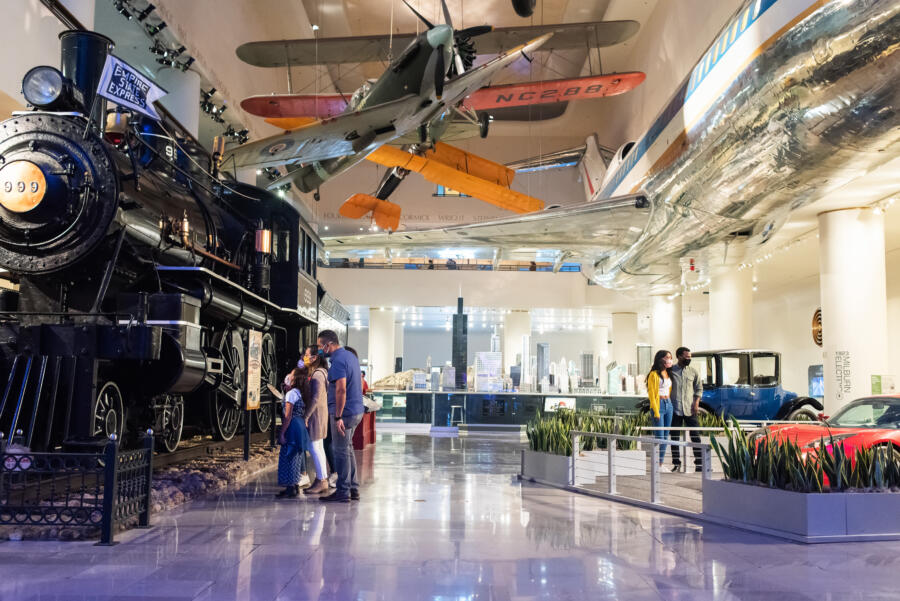 MSI history
Today's museum was the vision of Julius Rosenwald, chairman of Sears, Roebuck & Co., after seeing his son's excitement about interactive science exhibits at the Deutsches Museum in Germany in 1911. Fifteen years later, Rosenwald pledged $3 million and rallied other Chicago leaders to help create a science museum in Chicago. The festive grand opening of MSI was held on June 19, 1933, at the former Palace of Fine Arts, built in 1893 for the World's Columbian Exposition.
The first exhibit, appropriate for the era, explored the workings of a coal mine. Throughout the past 90 years, visitors have toured many more exciting exhibits, including the Santa Fe Model Railroad (now, the Great Train Story) and Colleen Moore's Fairy Castle. They have walked through a 16-foot-tall replica of a heart, boarded a German U-505 submarine, welcomed new baby chicks in the hatchery, and stepped inside a whirling 40-foot tornado. They were in awe of the Apollo 8 space capsule that paved the way for the Henry Crown Space Center that opened at the museum 15 years later. And they've celebrated more than 50 years of Black creativity in the arts and sciences.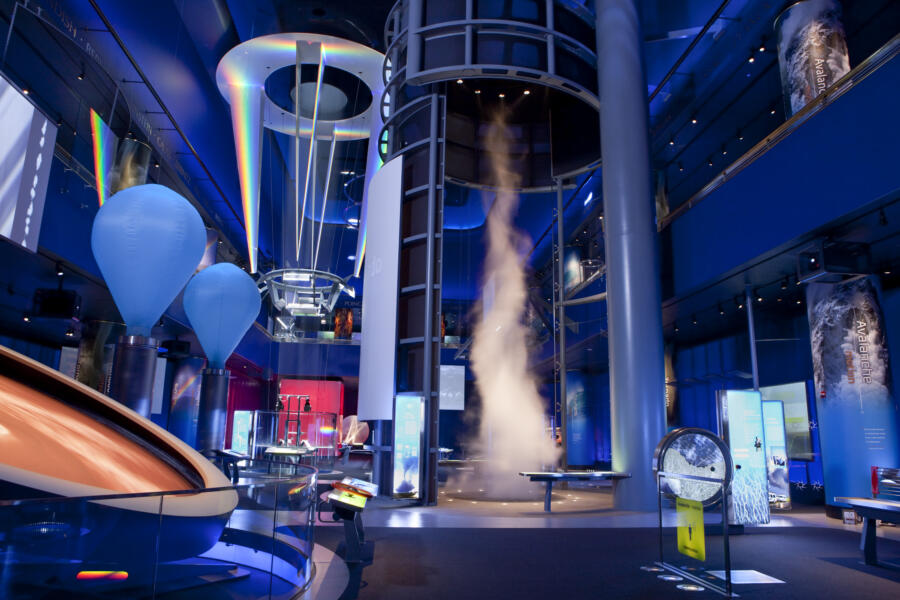 Looking ahead
90 & Beyond: Our Stories, Your MSI — a specially curated exhibit of nine meaningful artifacts selected from the MSI's past 90 years — puts a spotlight on the anniversary and major highlights of the museum's history. Objects include a 1949 General Electric TV, a 1977 Atari game system, and a 2011 Baxter robot.
MSI's anniversary celebration not only reflects on the past, but also looks forward to the future. The museum's focus will continue to be on science education and creating excitement in aspiring scientists, even for kids who don't yet know that they want to be a scientist. It's part of the museum's commitment to children — especially girls and gender-expansive youth — to help develop their science, technology, engineering, art, and math (STEAM) skills.
Visit MSI's 14-acre campus to see research-driven innovation in action. You'll discover eye-opening experiences that are educational, inspirational, and fun!