Make memories at the extraordinarySkydeck Chicago, the highest observation deck in the United States and voted one of TripAdvisor's Top Ten World's Most Popular Attractions in 2019. You'll find Skydeck perched atop the 103rd floor of Willis Tower, the second-tallest building in the Western Hemisphere.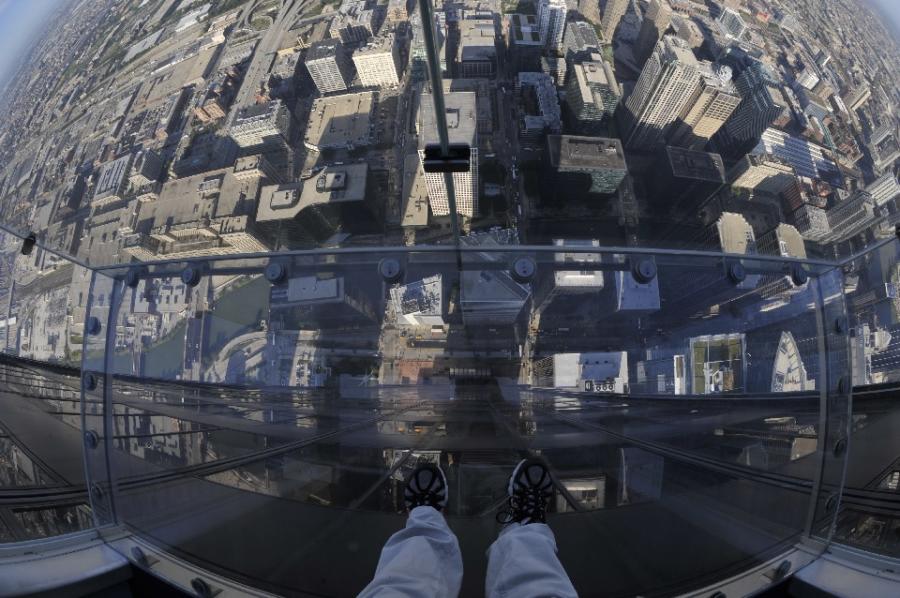 Upon arrival, the adventure at Skydeck begins with a stop at the life-size 103 sculpture, where you can snap a keepsake selfie. From there, you'll ride in some of the fastest elevators in the world, outfitted with multimedia technology that showcases points of interest that match the ascending height as you travel upward. 
Once you've reached Skydeck on the 103rd floor, you'll be greeted by jaw-dropping panoramic views that span up to four states — Illinois, Indiana, Wisconsin, and Michigan — and nearly 50 miles on a clear day. Don't miss your chance to step out on The Ledge, a first-of-its-kind, thrilling attraction that features a series of glass floor balconies extended 4.3 feet out from the building, providing unforgettable views from 1,353 feet up in the air. Time your visit at sunset to see the city magically transform from bright day to glittering night. And don't forget to pick up a souvenir at the Skydeck Marketplace.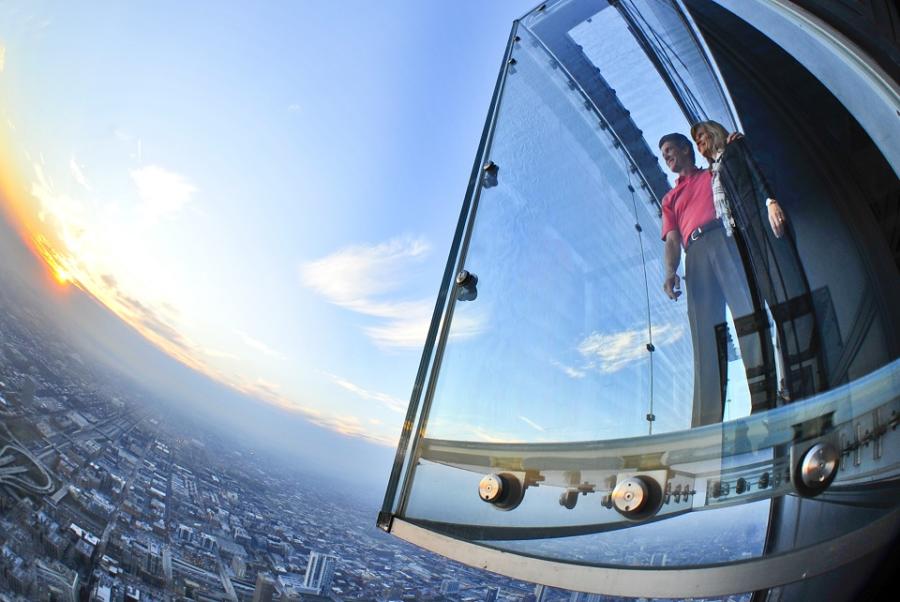 Skydeck happenings & events
Make your visit even more special with a Dining in the Sky package. There are Pie in the Sky dinners on the 103rd floor — perfect for a one-of-a-kind date night. You can also get your day started with breathtaking views during Breakfast in the Sky or enjoy Giordano's deep dish pizza during Lunch in the Sky on the 99th floor. Limited spots are available and reservations are required.
Skydeck hosts a variety of uniqueevents and experiences throughout the year. In January, Skydeck celebrates its annual Love on The Ledge social media contest, with the winning couples treated to a private wedding ceremony or vow renewal on The Ledge around Valentine's Day. During the Chicago Air & Water Show in August, gourmet lunches with a view of the high-flying planes are served during Picnic in the Sky. In December, snap a one-of-a-kind photo for your holiday card during Selfies with Santa.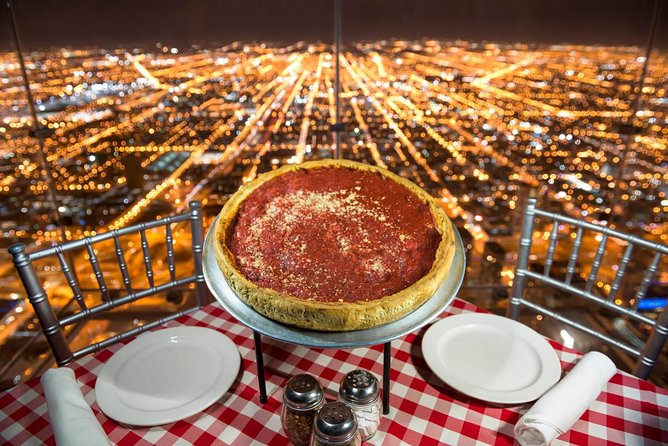 Skydeck also hostsprivate events on both The Ledge and the 99th floor of the Willis Tower, including weddings (more than 1,000 proposals have been made at the Skydeck, after all). The flexible venue space on the 99th floor offers stunning 360-degree city views and can accommodate up to 150 seated guests or 300 guests for a cocktail party.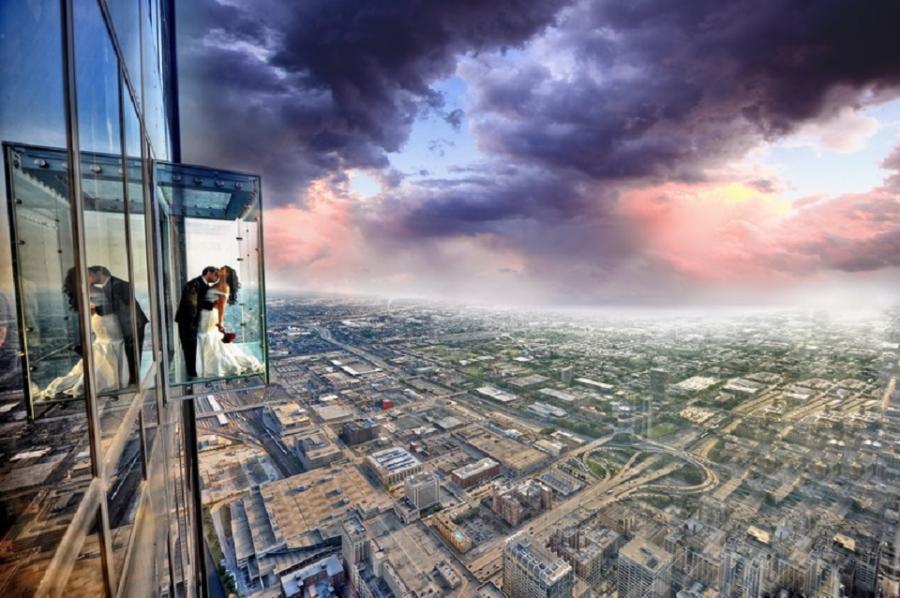 Purchase Skydeck tickets now, with special options that include Early Bird admissions (Saturday and Sunday only), Fast Pass admissions, Day/Night admissions (allowing two entries within a 24-hour period) and combination tickets with Chicago's top attractions.