This holiday season, treat yourself or someone you love to a celebration of coffee with festive new beverages, cocktails, desserts, and curated gift sets at Starbucks Reserve® Roastery Chicago. Visit the impressive five-story flagship store on Michigan Avenue to immerse yourself in coffee innovation and holiday cheer like nowhere else.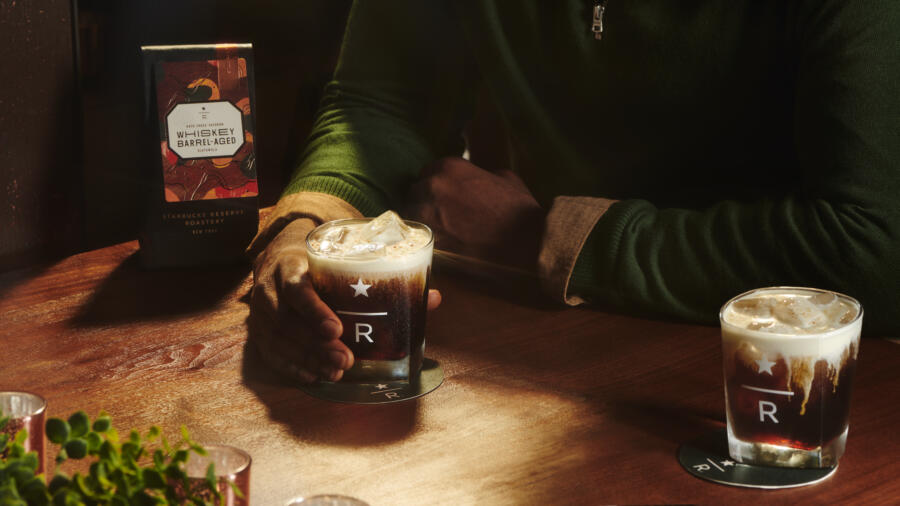 Enjoy the ultimate holiday flavor combination of peppermint and mocha with the new Starbucks Reserve® Peppermint Mocha Espresso Martini, a luxurious cocktail made with peppermint syrup, sweet mocha, and heavy cream that's topped with peppermint-infused whipped cream and sprinkles of candy cane (for ages 21+). Or cozy up with the Starbucks Reserve® Peppermint Mocha, a delicious blend of espresso, steamed milk, sweet mocha, and peppermint-flavored syrup, topped with whipped cream and dark chocolate curls. For a uniquely delightful holiday beverage, try the innovative Oleato™ Whiskey Barrel-Aged Cold Brew, sweetened with vanilla bean syrup, infused with Partanna® extra virgin olive oil, fior di latte, and barrel-aged maple syrup, finished with nutmeg.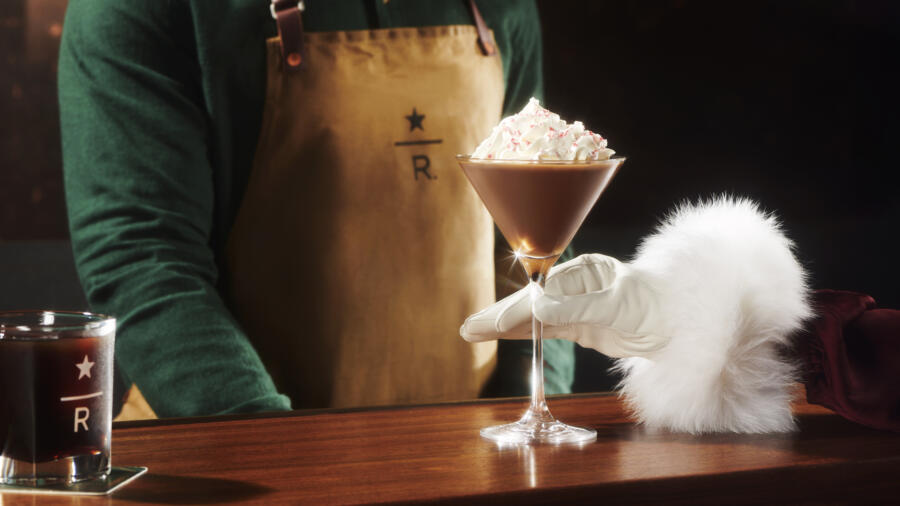 For a sweet and satisfying treat, pair your holiday beverages with a new assortment of decadent Princi® pastries. Try the indulgent Chocolate Hazelnut Swirl Cake with chocolate ganache buttercream or the Pistachio Maritozzo — a sweet brioche bun stuffed with pistachio mascarpone, cream, and raspberry jam.
This holiday season, Starbucks Reserve® invites you to discover a world of coffee and joy with an exclusive collection of all-new curated gift sets, apparel, and experiences. At the Starbucks Reserve® Roastery Chicago, pick up a gift set that showcases the city's art, architecture, and culture. For the foodie on your list, choose the set that includes custom drinkware and select chocolates to complement the Chicago Roastery Microblend, which boasts bright, sweet notes of honeycomb and berry. Connoisseurs will enjoy the Starbucks Reserve® Fa La La Brew set that includes a coffee press and scoop, or the chic Mixology Magic cocktail set featuring a contoured shaker, strainer, and two-sided jigger. Those who prefer to gift experiences can book an exclusive Signature Experience featuring the new It Started Here First, where guests explore the groundbreaking innovation behind now-iconic coffee trends that started at the Starbucks Reserve® Roastery.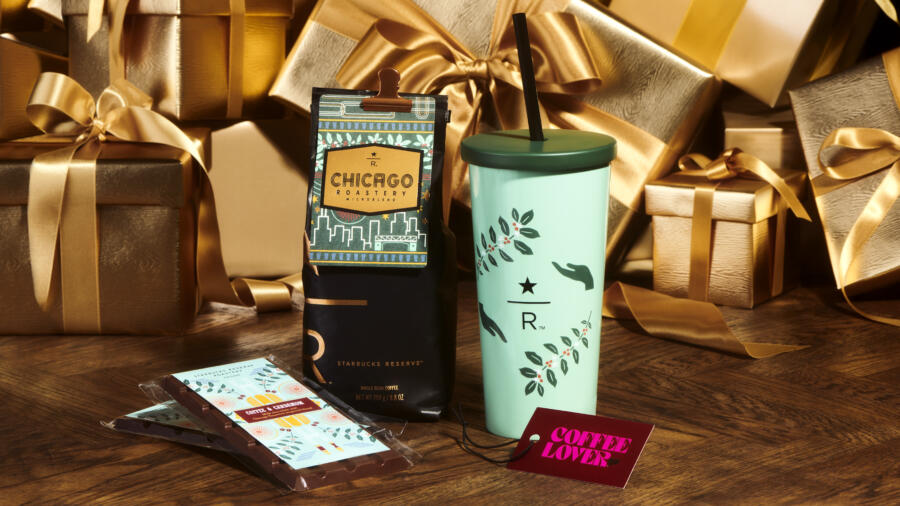 Whether you're looking for a festive cocktail, a bold brew, or a city-inspired gift, Starbucks Reserve® Roasteries and stores have something for everyone on your list.
Learn more about the Starbucks Reserve® Roastery Chicago.