Bringin' Trashy Back Market at Gallagher Way
---
Come be dazzled by debris at the Bringin' Trashy Back Market! Featuring ingenious local artisans who work their magic to turn blast-from-the-past trash into one-of-a-kind wonders. Plus, enjoy other waste-away activities and crafts.
This is a free, outdoor, all-ages, dog-friendly event hosted at and by Gallagher Way.
First, fuel up at Big Star Food Truck, a neighborhood Chicago taco joint. Then, dive into a treasure trove of funky finds including far-out home goods, rad planters, mind-blowing art, neat-o necessities, flashback & flash-forward fashion, plus accessories that'll have you saying "Can you dig it?"
We're all in this time capsule together, and there's no better way to show radical appreciation for our cosmic home than with righteous camaraderie. We have "nowhere" else to go, so let's go "nowhere" together!
Our lineup of Trash Smashers:
Reuse Craft by Feltwerker Upcycled Accessories: Learn some groovy macrame techniques using reclaimed t-shirts.
Jewelry Collection by Gallery 2052: Bring your old or unwanted jewelry to Gallery 2052 for their collaboration with artist-run non-profit group Ethical Metalsmiths to host Radical Jewelry Makeover – Chicago Edition. You'll receive a discount coupon in return for your donation, which you can put towards shopping the reworked jewelry pieces made over by 24 local Chicago Jewelry Professionals at the culminating exhibit at Gallery 2052 in Spring/Summer of 2024.
Reuse Craft by Indigo & Violet Studio Make a T-tote! Aka a tote made from reclaimed t-shirts. BYO t-shirt or we can provide one. And then whip up a cute little pom pom from yarn scraps to embellish your new T-tote. Now you're ready to shop with these REmakers!
Please check in on emails or social media for notifications about cancellations due to weather leading up to the event.
At Nowhere Collective's Trashy Markets, there is zero tolerance for toxic behavior, including but not limited to harassment, discriminatory language, sexism, racism, or hate speech. Be respectful, curious, kind, and supportive humans.
RSVP is encouraged but NOT REQUIRED. By registering here, we will be better able to track number of attendees for craft activities and we will be able to communicate with you about updates and potential cancellations due to weather. You will be added to the News Going Nowhere emails. You can opt-out at any time.
Learn More at: Nowhere-Collective.com and Gallagher Way
Follow on Instagram: @nowhere.collective and @gallagherwaychi
---
Learn more about the area
Neighborhood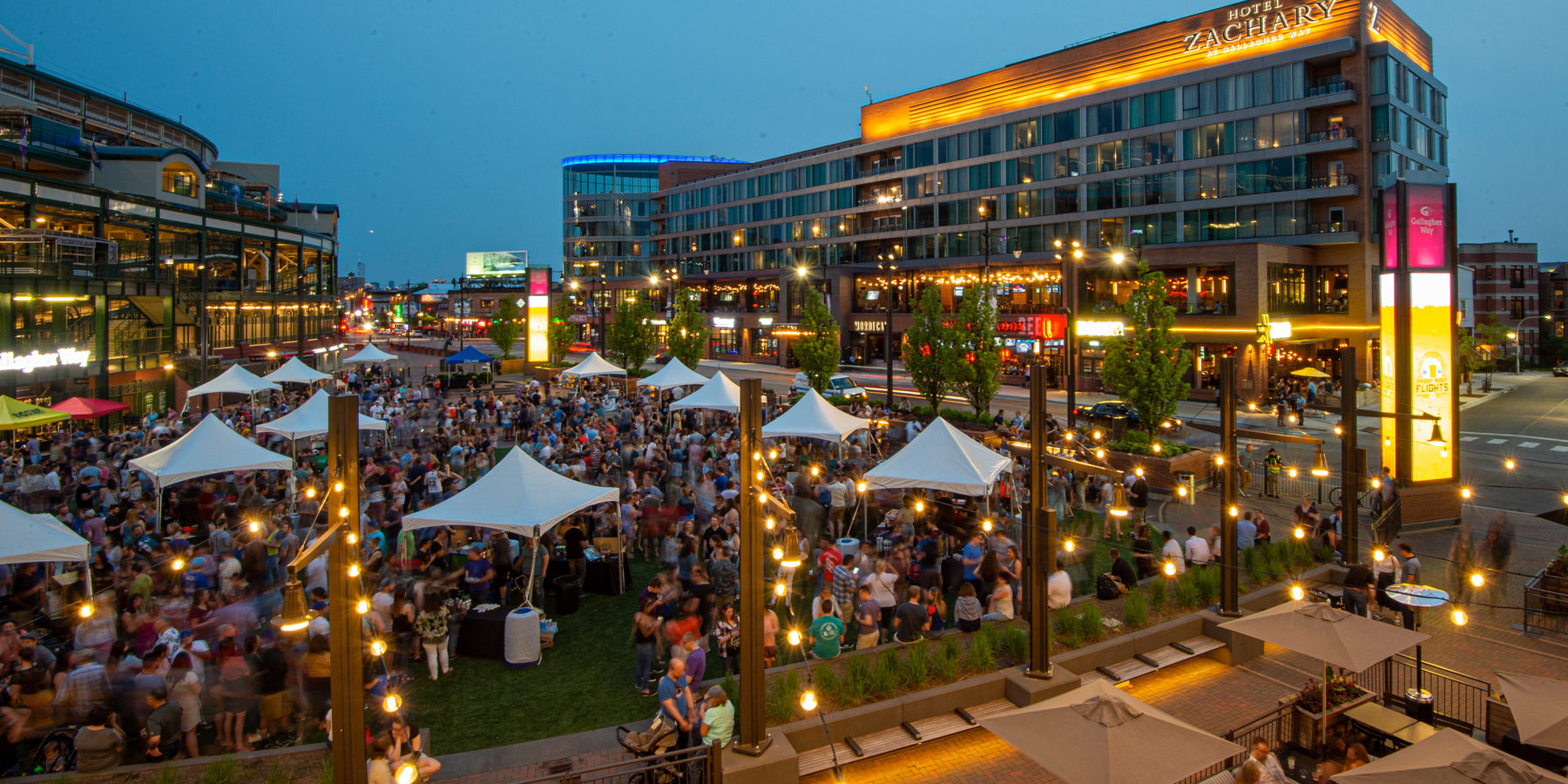 Come for the baseball at historic Wrigley Field, stay for the bustling bars and restaurants.
Learn more about the area
Neighborhood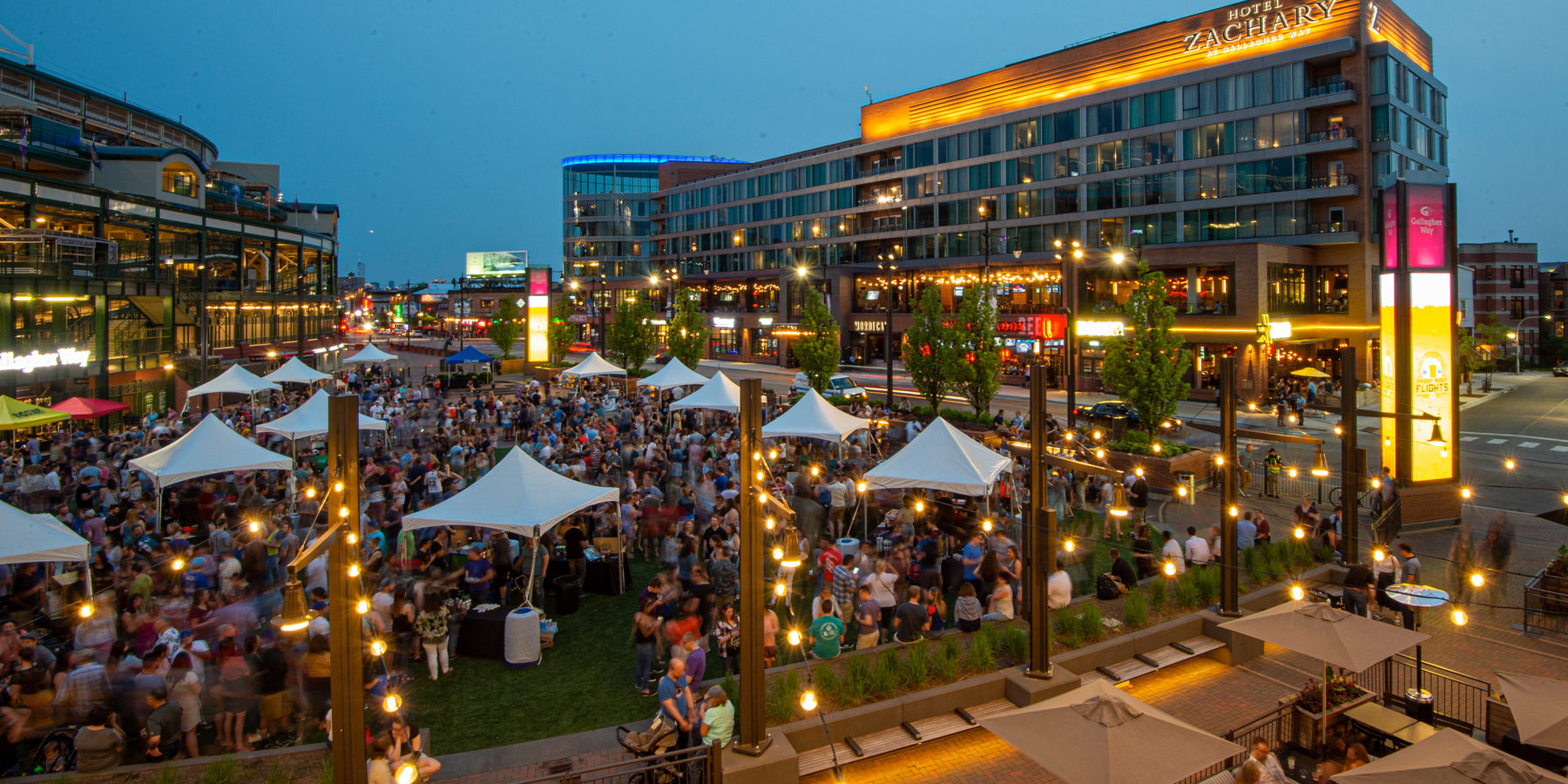 Come for the baseball at historic Wrigley Field, stay for the bustling bars and restaurants.