Are you ready for the Year of the Rat? This year, the Chinese New Year falls on Jan. 25 and ushers in the auspicious rat — the first of the 12 Chinese Zodiac signs and a symbol of wealth.
Chicago will celebrate the Lunar New Year with events all around the city from Jan. 24 through Feb. 9, 2020. Whether you're looking for traditional music or dumpling making, there's something for everyone this new year.
Experience a classical music program in Chinatown
Head to the stunning Chinatown branch of the Chicago Public Library on Saturday, Jan. 25 for a classical concert. Featuring the Lincolnwood Chamber Orchestra and members of the Dong Fang Performing Arts Choir, the program will include excerpts from "Chinese Sights and Sounds" and a selection of popular Chinese New Year songs. Thefree concert, which begins at 2 p.m., will be held in the community room of the library, 2100 S. Wentworth Ave.
Delight in traditional Chinese theatre and music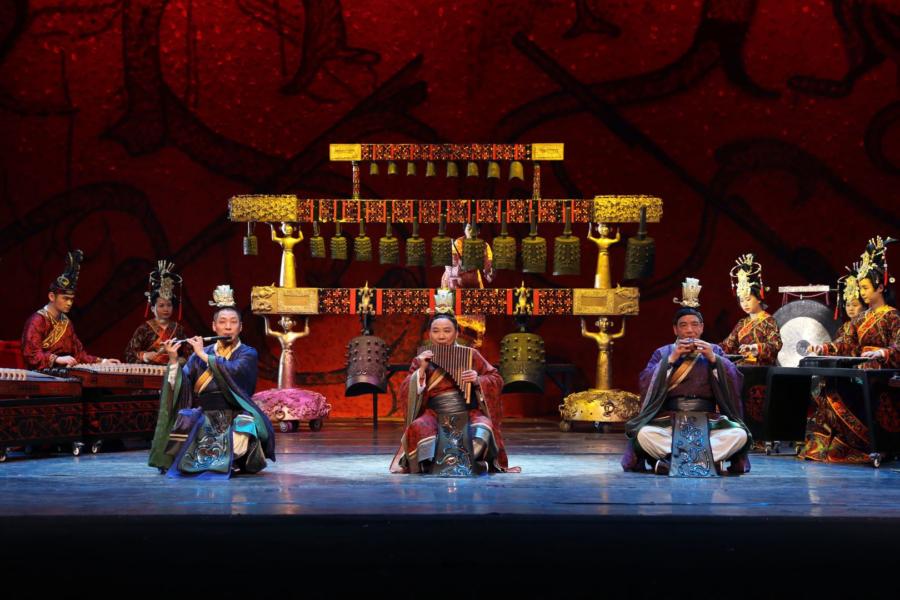 Enjoy an afternoon filled with drama, costumes, and traditional Chinese music at Symphony Center's Chinese New Year Celebration. The Shanghai Chinese Orchestra and the Zhejiang Shaoju Opera Theatre are traveling from China to Chicago to share their classical traditions. The concert begins at 3 p.m. on Sunday, Jan. 26, but you may want to show up early for the pre-concert performance from 1:30 – 2:30 p.m. in Buntrock Hall, free to ticket holders.Ticket prices range from$20 – $80.
Try your hand at dumpling making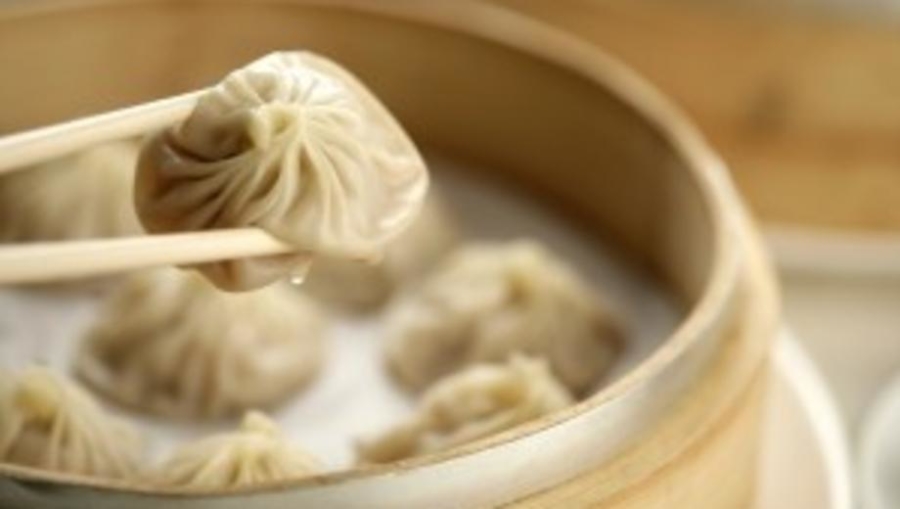 For the 16th year in a row, the Chinese Cultural Institute will host a dumpling making dinner and celebration at Hing Kee restaurant in Chinatown on Jan. 18 and Feb. 1. The event features a 10-course meal, storytelling, and even a lion dance. Don't miss the chance to experience Chinese culture in a hands-on — and delicious — way. Tickets are $45 for adults and $40 for children under 12. It begins at 3:30 p.m.Get your tickets now before they sell out! Hing Kee is located at 2140 S. Archer Ave.
Watch lions dance down the street in the Argyle parade
For decades Chicagoans from across the city have lined the streets of Uptown to catch glimpses of colorful lion dancers, live music, and more. This year'sLunar New Year celebration steps off at 1 p.m. on Saturday, Feb. 1 at Argyle and Winthrop streets, followed by a program at that same intersection at 1:45 p.m. Pop-ups will take place near the celebration site, which lasts from noon to 4 p.m., and you can't go wrong with any of the bakeries and restaurants in the neighborhood if you need to refuel. 
See the Chinatown parade pull out all the stops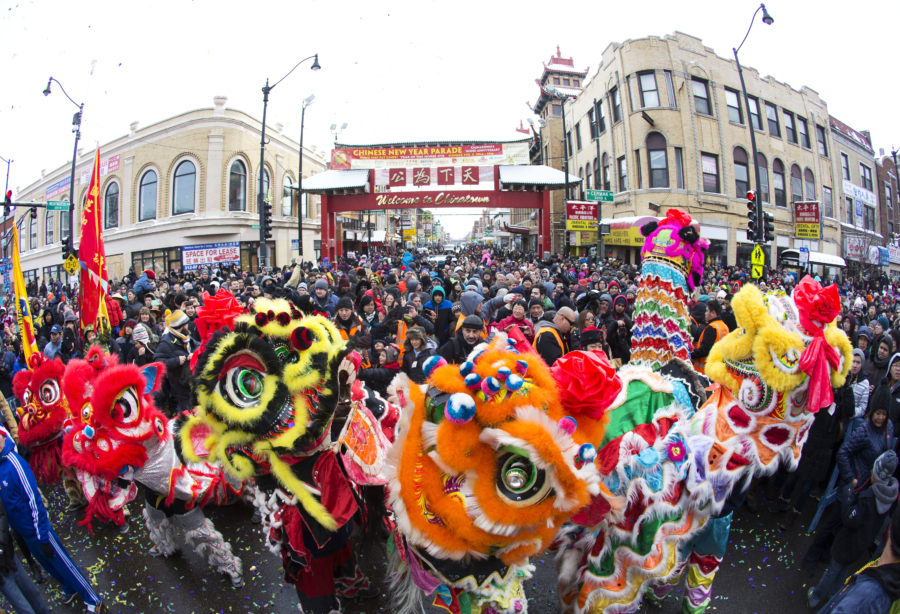 The day after the Argyle gathering, the Chicago Chinatown Community Foundation will launch its annualLunar New Year parade. The celebration will kick off at 1 p.m. on Sunday, Feb. 2, at 24th Street and Wentworth Avenue before heading north to pass under the iconic Chinatown Gateway archway. You'll find marching bands, lion dances, floats, and even an appearance by Ronald McDonald.
Bring the whole family for an all-ages dance performance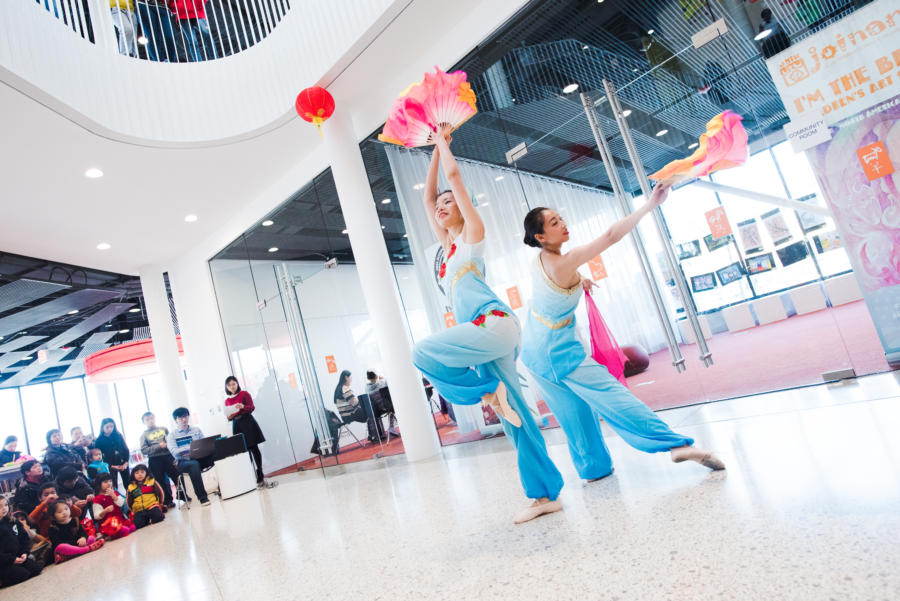 At the Yin He Dance performance on Sunday, Feb. 9, you get to go beyond merely watching amazing Chinese dances. The family-friendly event will allow attendees to experience the joy of dances from China's various regions through hands-on activities. TheLunar New Year performance begins at 2 p.m. and is free to the public, though there is a suggested $10 donation. It will take place at the Reva and David Logan Center for the Arts at 915 E. 60th St.