We all know how much you LOVE to post pics of your food (I mean, who doesn't?).
From new takes on the iconic hot dog to internationally acclaimed, Michelin-rated haute cuisine, Chicago is known the world over for picture perfect bites.
Here, then, are just six of the bazillion Instagrammable foods Chicago is famous for.
1. The Jake Ripper
Jake Melnick's Corner Tap
41 E. Superior St.

Photo Credit: Alex Jewell // @BestfoodAlex
This is not your average Chicago hot dog. Not even close! This top dog is deep-fried, wrapped in applewood smoked bacon and topped with "everything delicious," says food-driven Instagram influencer Alex Jewell. "A 'ripper' is, historically, a deep-fried hot dog, earning its name from the tears in the skin ('rips') caused by the hot oil," says Jewell. Bacon makes a great bandage for this photogenic puppy!
2. Hotter Chocolates 
BomboBar 
832 W. Randolph St.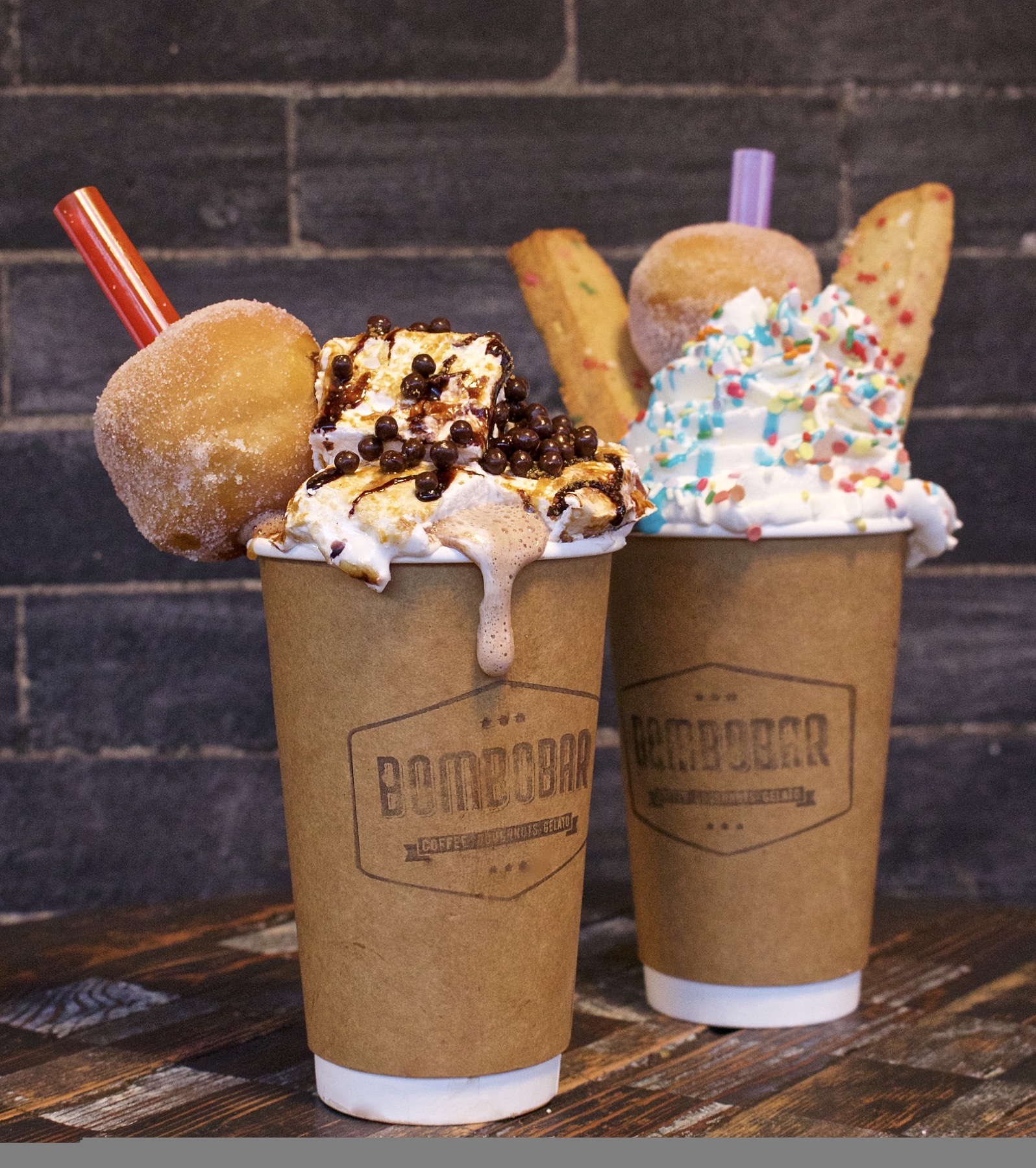 Photo Credit: Morgan Scofes // @morgan.scofes
These over-the-top hot chocolates are dripping with sweets of every shape, size and description. Biscottis, marshmallows, sprinkles, whipped cream and a bomboloni (the Italian version of a donut) make the S'mores Hotter Chocolate and the Funfetti Hotter Chocolate Instagram magnets. Chicago-based Instagram Influencer, Eugene Feygin says, "Even Willy Wonka would be proud to serve this wild, sugary, artful creation!"
3. Rainbow Cake and Latte
Goddess & the Baker
225 N. LaSalle St.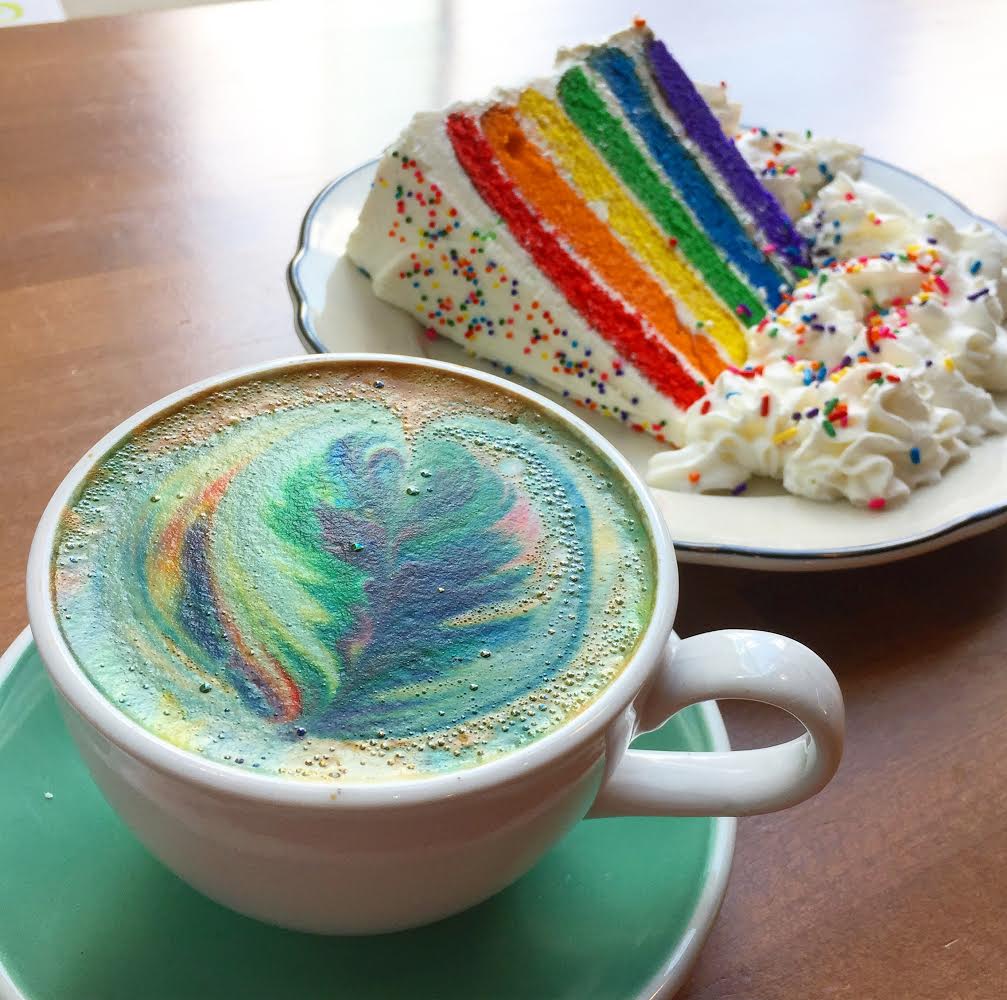 Photo Credit: Alex Borodkin // @iseafoodandeatit
Double your rays of sunshine with a rainbow cake and matching latte at Goddess & the Baker. Alex Borodkin, a foodie who moved to Chicago from NYC, says these trendy treats taste as magical as they look. "Both were creamy and smooth, representing what I assume to be the taste of unicorn milk."
4. THE Daddy-O
The Smoke Daddy
1804 W. Division St.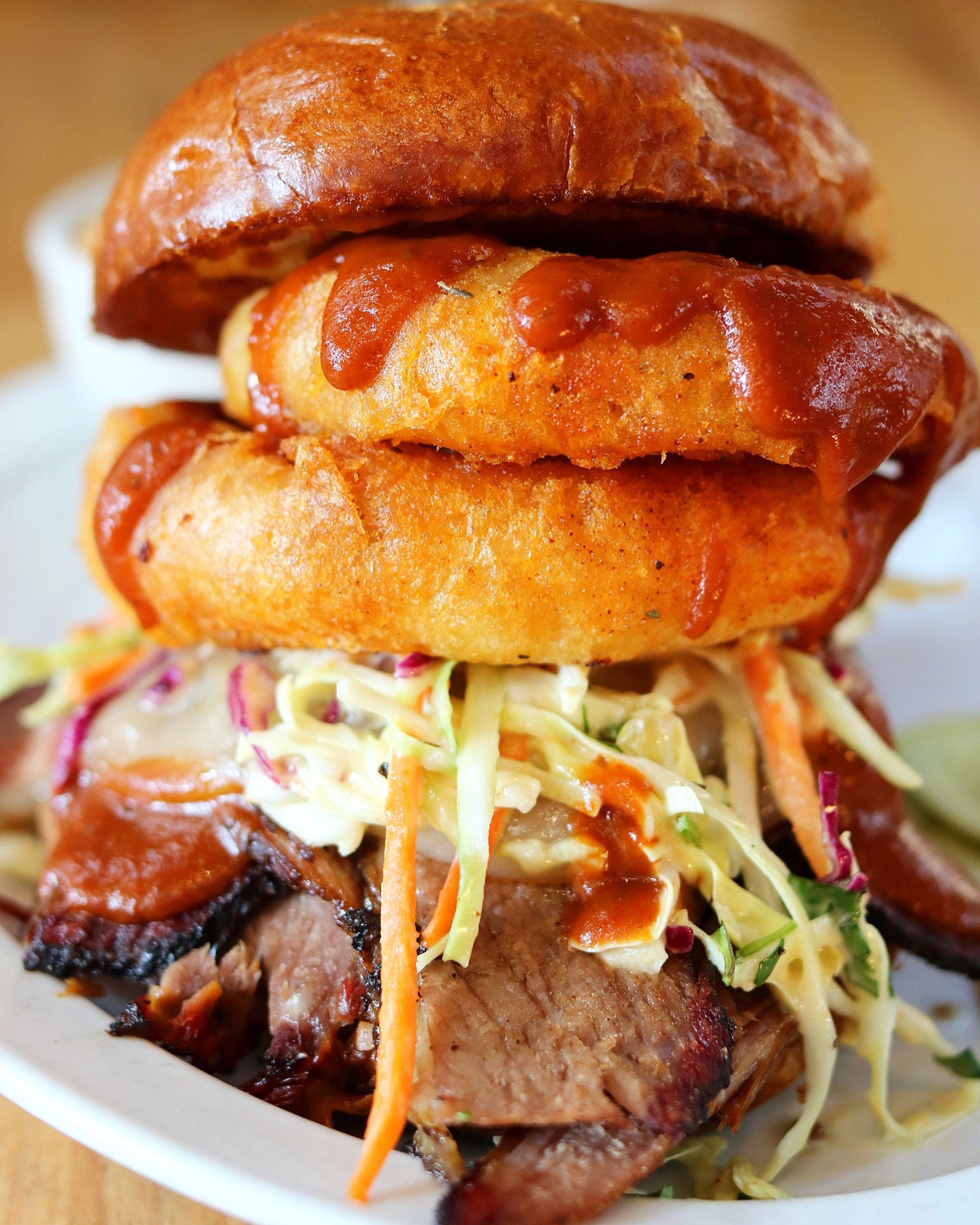 Photo Credit: Starr Nordgren // @Chicagofoodiegirl
"If you're looking to experience a hardcore meat fest…Smoke Daddy is definitely the place to go," says Starr Nordgren, a writing professor by day and not-so-secret foodie by night. To get that scroll-stopping foodie shot, order the Daddy-O, stacked high with smoked brisket, thick-cut onion rings, provolone and house-made slaw. There's no elegant way to eat this sandwich on steroids, so tie on a bib and dig in (you probably won't want to Instagram that part).
5. Roasted Beet & Shaved Green Salad
Maple & Ash
8 W. Maple St.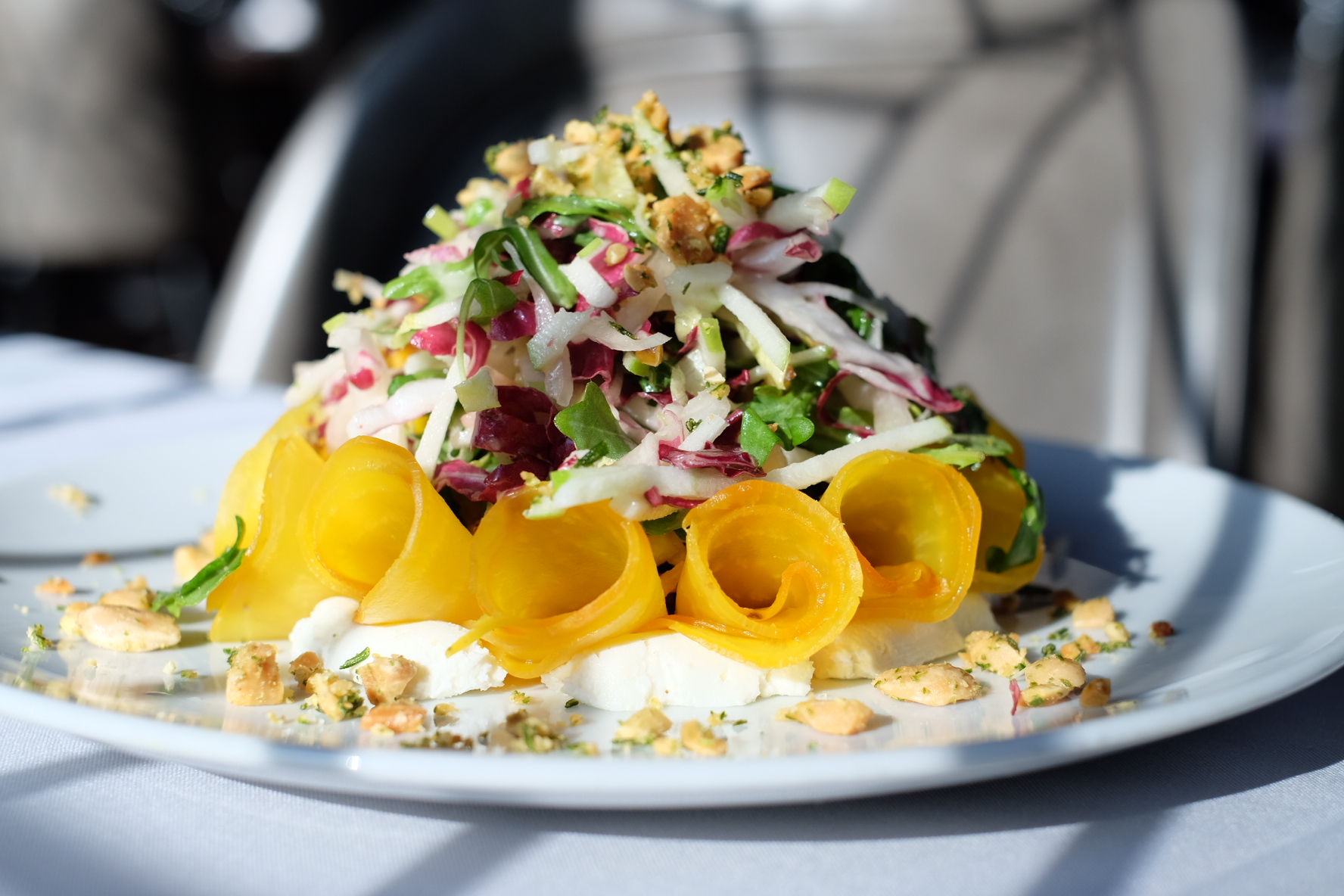 Photo credit: Adam Sokolowski // @adamsoko
Didn't think a salad would be uber Instagrammable? Think again. This elegant dish from Maple & Ash tastes as good as it looks. The roasted beet and shaved green salad comes with rosemary roasted almonds, green apples and whipped goat cheese. The plating is picture perfect!
6. Cake Shake
Public House
400 N. State St.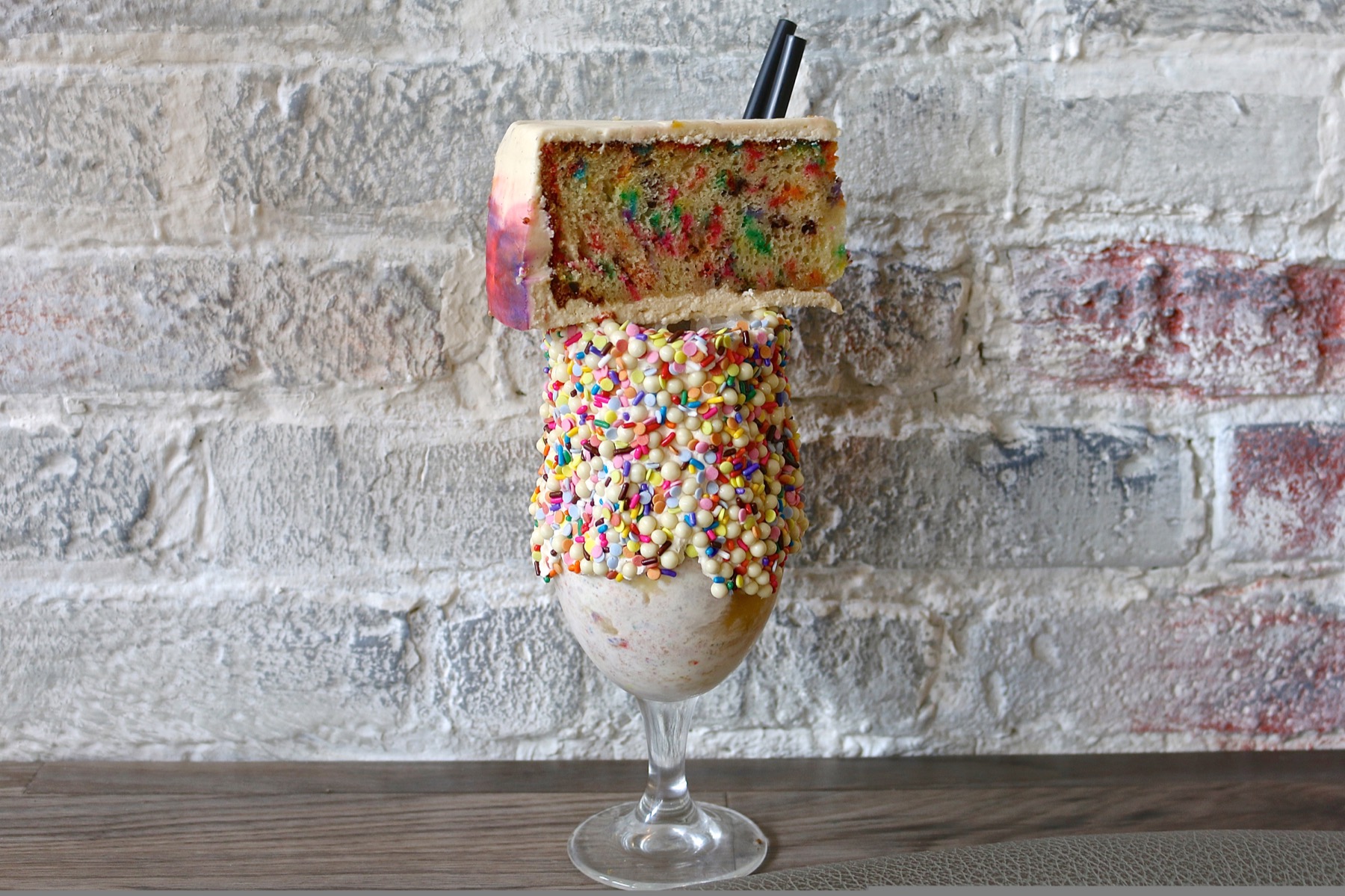 Photo Credit: Morgan Scofes // @morgan.scofes
Let's end on a sugar high. This decadent, scale-tipping beer milkshake is as photo ready as they come. "Who needs a cherry on top when you can have cake?" says Chicago food blogger, Pooja Naik. ​The Vanilla Stout consists of JP's Casper White Stout, vanilla ice cream and a large slice of confetti buttercream cake (naturally).