Aug. 19 – Sept. 19, 2021
Citywide
Celebrate the Year of Chicago Music (and the return of festival season) with the new Chicago In Tune music festival. The citywide fest, featuring with four weeks of live local music, will take place at clubs, concert halls, parks, and beyond across the city this summer.
The Chicago In Tune lineup will feature some of Chicago's most talented bands and musicians, performing in every corner of the city from Aug. 19 – Sept. 19. The month-long festival will include free and ticketed events that span genres. Stay tuned for detailed announcements on performers and locations.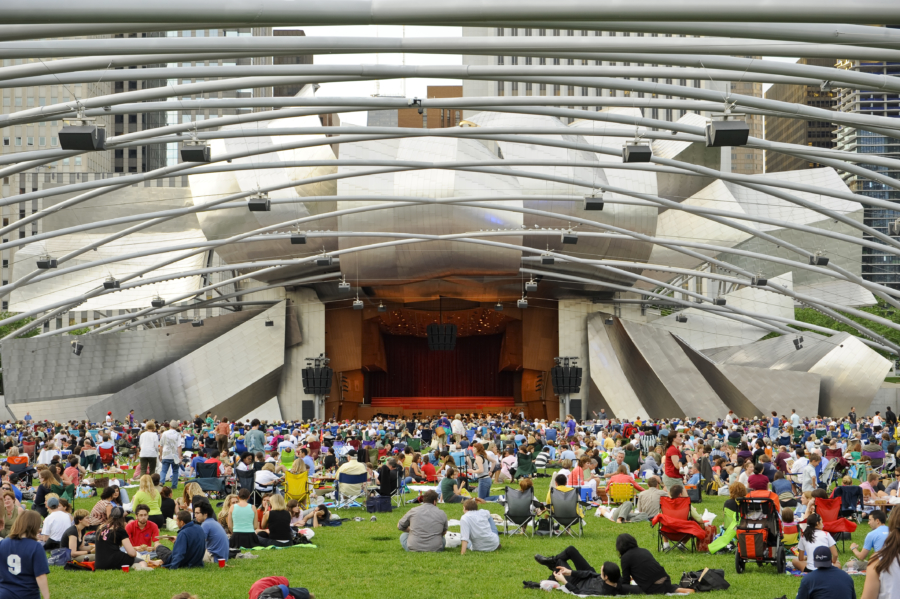 The music festival will include four special evenings at Jay Pritzker Pavilion in Millennium Park. The outdoor shows will honor music genres born and innovated in Chicago, including:
Gospel (Friday, Sept. 3)
Jazz (Saturday, Sept. 4)
House (Saturday, Sept. 11)
Blues (Saturday, Sept.18)
All concerts will take place from 5:30 – 8:30 p.m.
Learn more about the Year of Chicago Music, including events, unique Chicago venues, playlists curated by notable locals, and more about Chicago's rich musical legacy.