You can snag everything from a custom-made hat and suit to art-museum-worthy togs. After all, in Chicago, style is always top of mind.
Here are a few of the many places where you can get your fashionista on.
Optimo Hats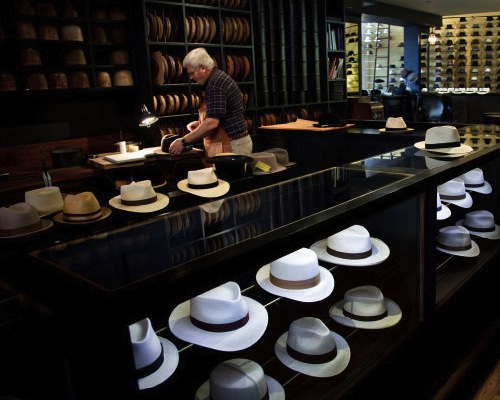 Courtesy of Optimo Hat Company
Let's start at the top—literally. The Optimo Hat Company has been in the millinery business for 20 years, bringing Old Hollywood style to contemporary style gurus. These hats have appeared in countless movies and on some very well-known heads, Johnny Depp, Jack White and Jay Z included. Chicagoan and store owner Graham Thompson is one of the last true milliners left in the world, using the same craft techniques, tools and materials employed decades ago. With a nod to Chicago, styles include The Hyde Park, The Chicago, The LaSalle and The Wright. Pick your swatch and watch the magic happen.
Gallery Aesthete
Gallery Aesthete is high-end clothing that can also be viewed as art. This is a luxury boutique and a splurge-store, and it takes fashion seriously. Designers including Poeme Bohemien and Boris Bidjan Saberi are here, so if you stop in, expect to spend some major money on the outfit you can't possibly like without. In return, you'll feel like you're a walking museum exhibit, carrying clothing like none other. Not sure what to buy? They'll style you, and you'll look like a star.
Stock. Mfg. CO.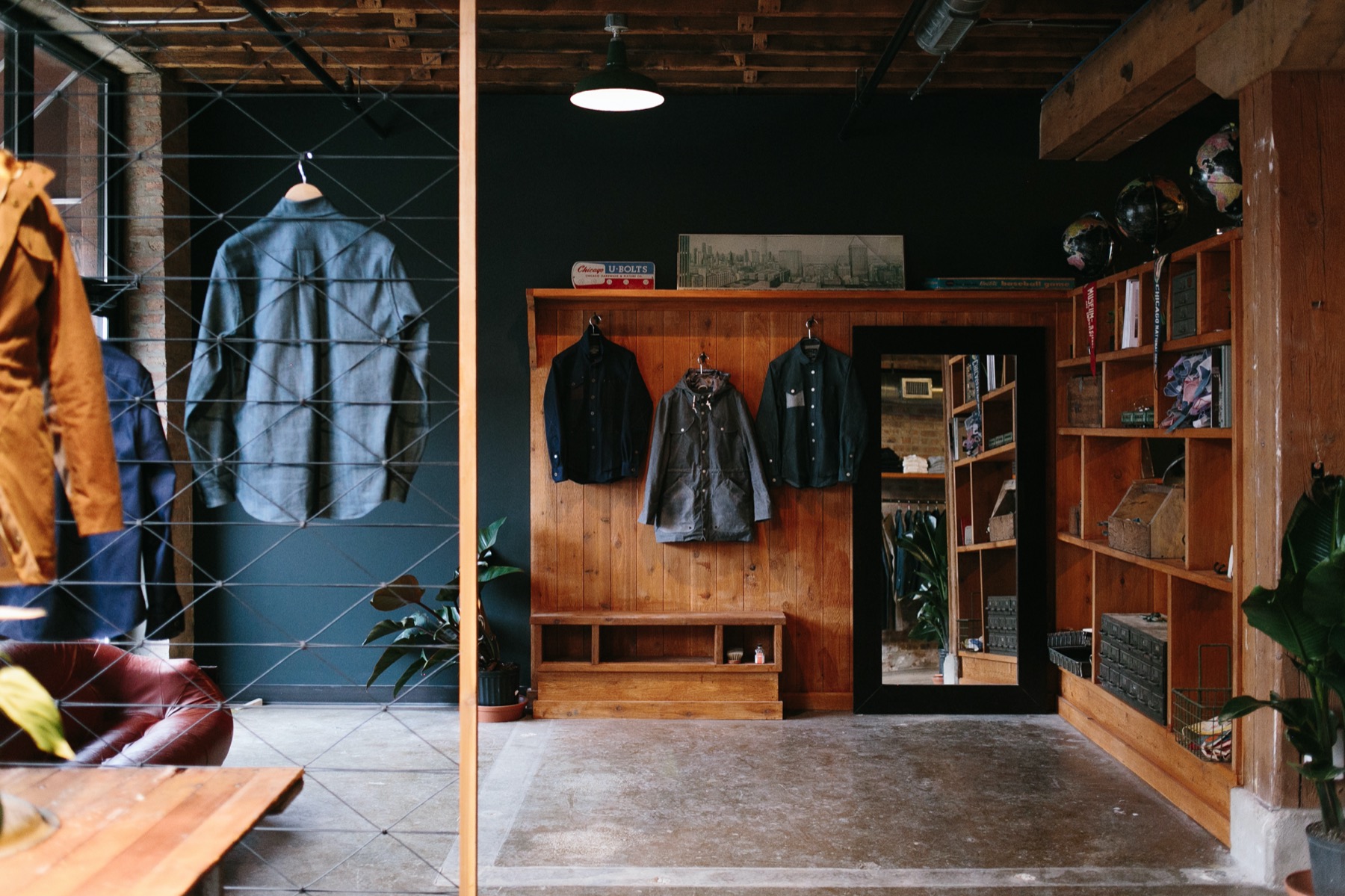 Courtesy of Stock MFG. CO.​
Made in Chicago by Chicagoans. That means rugged flannel shirts, those hipster denim shirts with one pocket that's a different color denim (you totally know the type), and twill chino pants that can be paired with every.single thing in your closet (they make this so easy). "We design, develop and manufacture everything in Chicago, so it's locally made with a very distinct attention to detail," says Jim Snediker, co-founder of Stock Mfg. Co. "We pay attention to the quality and the fabrics. Our brand is taking classic menswear styles that will never go out of fashion, and we're putting our own modern spin and take on them."
RSVP Gallery
The clothing here is part skater/ part boutique/ part uniquely you. If you purchase your clothing at RSVP, you're essentially assured to be the only one wearing it (many of the brands are exclusive to the store), so that'll make you almost like a celebrity. The boutique carries hard-to-find brands like Phillip Lim, 424 and A.P.C, which combined give you the "I barely tried to put together this amazingly relaxed yet super cool" outfit.
Independence
Founded five years ago, this men's clothing boutique has a super cool concept. It carries products from all over the world, but makes sure they're made in the country of origin, so everything is technically domestic. "You're buying a small artisanal brand," says Drew Allison, manager at Independence. "Our aesthetic is heritage workwear, with a bit of denim." It's a head-to-toe boutique, and the majority of the clothing is from the United States and Japan. Independence is also home to Oak Street Bootmakers' flagship store.
Wolfpoint
This company knows Chicago like the back of its hand. Pun intended. Wolfpoint officially launched on March 12, with watches made out of Chicago-based Horween leather, and designs inspired by the Chicago rivers. While each watch looks and feels luxurious and sophisticated, that's where the buck stops. They're each about $169, which is why we love Chicago fashion so much.
BLVDier
Pop into this 3-year-old store, which is one of the only places (perhaps even the one and only) where you can get a custom-made suit for less than $1,000, created in less than a month. Choose your fabric, the lining, the style, and owner Zach Uttich will ensure your suit fits you perfectly. Want a custom shirt to match? He can do that, too.