We'll be spending a lot of time on big, beautiful Lake Michigan this summer. My kids must be part fish: the are oblivious to the chilly water (it does warm up in July) and could spend hours jumping into the waves and building sand castles. My son is in Jr. Lifeguard Training, which means that he'll be at the beach just about every day this summer (Translation: Mom and little sister will end up being at the beach just about every day, too).
All 28 miles of Chicago lakefront are managed by the Chicago Park District and are free and open to the public. Before you head out for the day, make sure to check out beach conditions.
Here are my picks for the top 3 kid-friendly Chicago beaches — guaranteed to make for an excellent, lazy day at the lake.
North Avenue Beach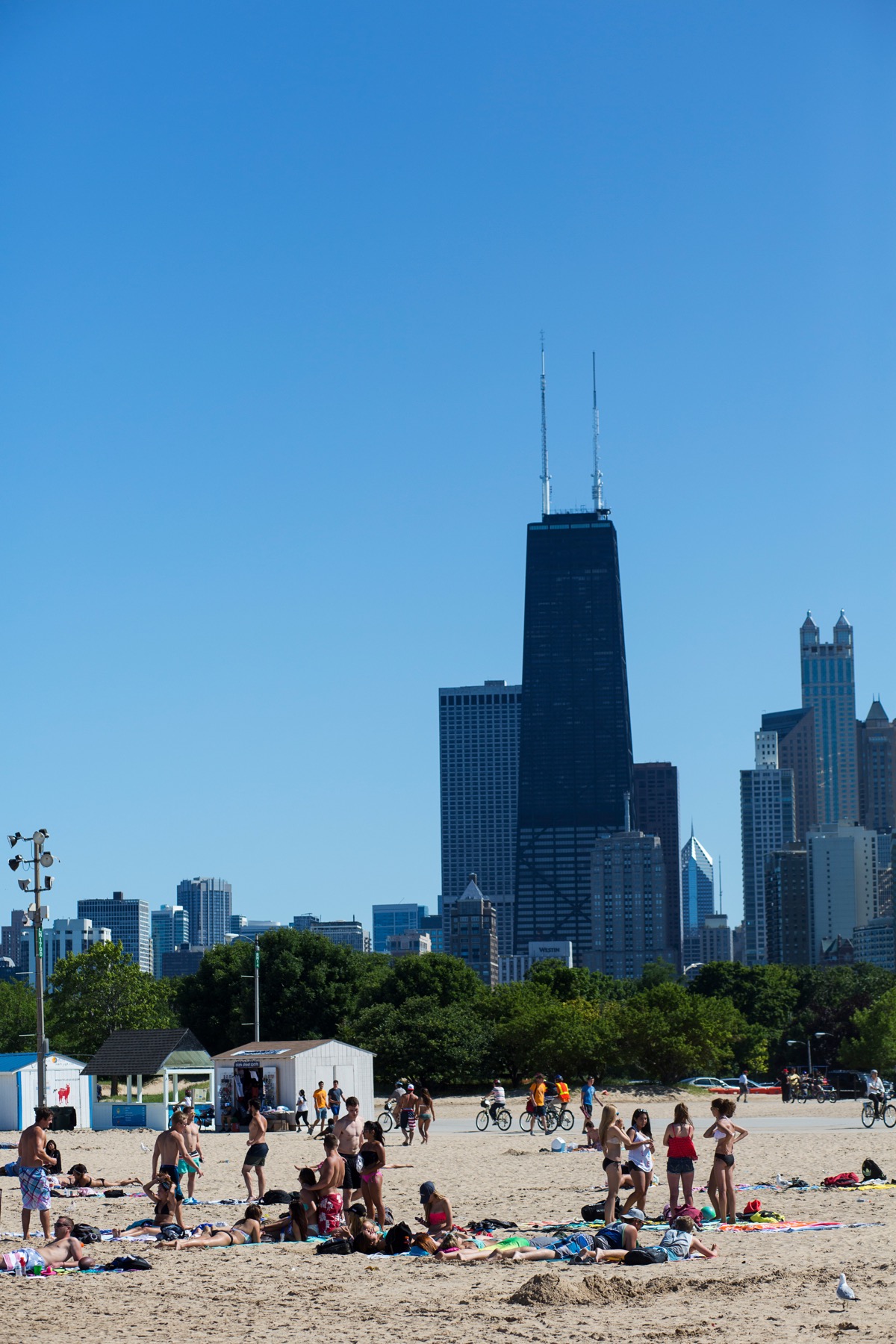 North Avenue Beach boasts amazing skyline views and a nice expanse of sand for sunning. Castaways, the beach house shaped like a boat, is your go-to place for a ice-cream and snacks. Bring your volleyball and  challenge your kids to a game or find a place in the crowd to catch the annual Air & Water Show (August 18 – 19). Watch out for the busy pathways: passerbys have been known to get caught up in oncoming bikers and rollerbladers. 1600 North Lake Shore Drive
Foster Avenue Beach
This beach is the kid friendliest of them all. Easy parking and a handicap access ramp to the beach makes it possible to drive the baby buggy right up to the lakefront. Outdoor showers mean you won't drag the beach back into your car. At a hut steps from the beach house, you can rent bikes and boardwalk bicycles built for the entire family – a long and less populated pathway is perfect for riding on south to the next beach (Montrose Beach) and back. Bring some dollar bills for cotton candy and paletas (Mexican-style fruity ice popsicles). 5200 North Lake Shore Drive
Oak Street Beach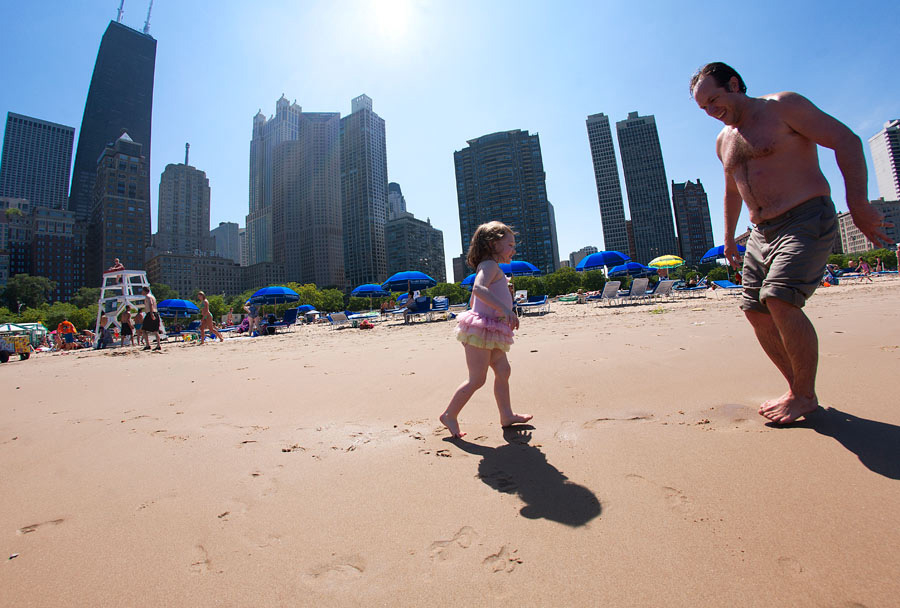 Nestled in a lakeside corner of the Gold Coast, at this sandy beach you can view the city's stunning architecture on one side and the seemingly never-ending lake horizon on the other. Avoid the usual beach snacks and make a pit stop for cupcakes to go from nearby Sprinkles Cupcakes. 1000 North Lake Shore Drive