Chicago's Little Village (or "La Villita" as the locals call it) is a wonderful neighborhood to spend the day enjoying incredible culture, art, and authentic Mexican dining. 
Little Village is home to a close-knit community of Mexican American families running some of Chicago's best-trafficked small businesses, centered around the main commercial drag along 26th Street. The neighborhood's shopping district does so much business, that former Mayor Rahm Emmanuel even suggested renaming 26th Street "The Second Magnificent Mile".
Here's what to eat, drink, and do during a day in Chicago's Little Village neighborhood.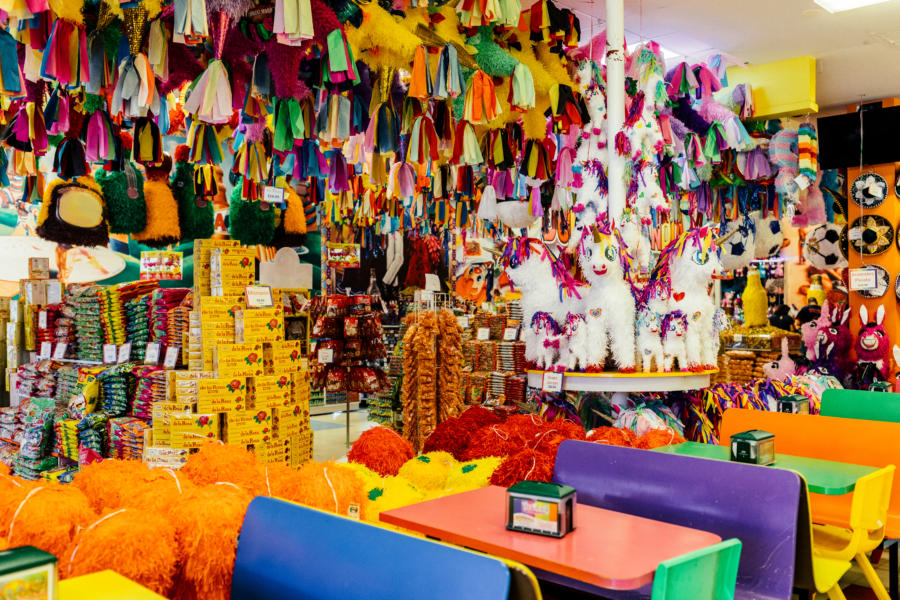 Where to eat in Little Village
Delicious food is abundant in Little Village. Locals love Los Candiles for chilaquiles and lunchtime enchiladas. Fresh baked goods and pastries slide out of the oven and into display cases all day at panaderias like Rosy's Bakery or La Baguette (just follow the great smells down 26th).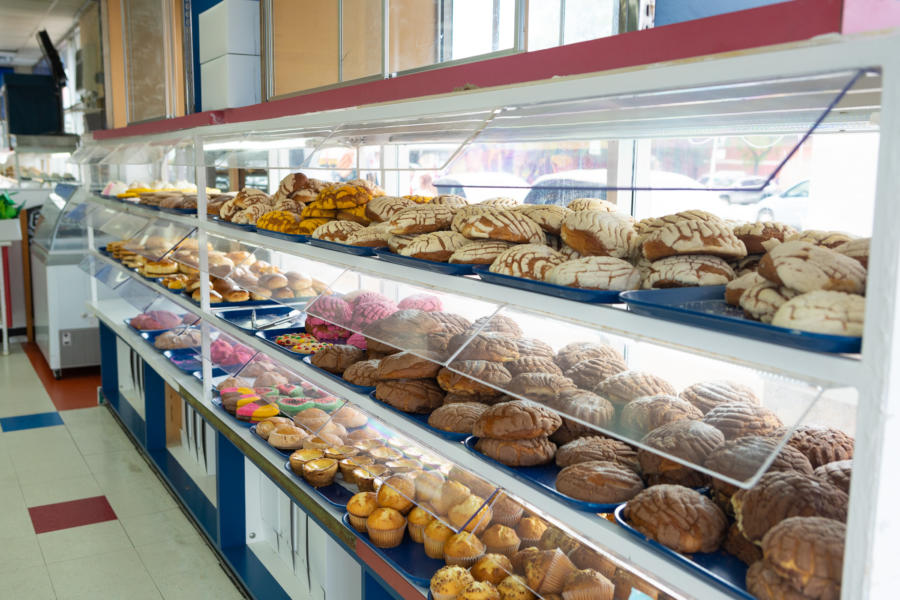 And for dinner, Mi Tierra's atmosphere and paradillas (a mix of marinated meat or seafood and vegetables over its own tabletop grill) are a perfect end to a long day of sightseeing — or beginning to an evening of drinks at a local bar or cantina.
Osito's Tap is a new addition to a longtime neighborhood business, Moreno's Liquors. Following Chicago's speakeasy tradition, Osito's has low-profile entrances through Moreno's Liquors in back, and via a narrow hallway off Ridgeway Avenue.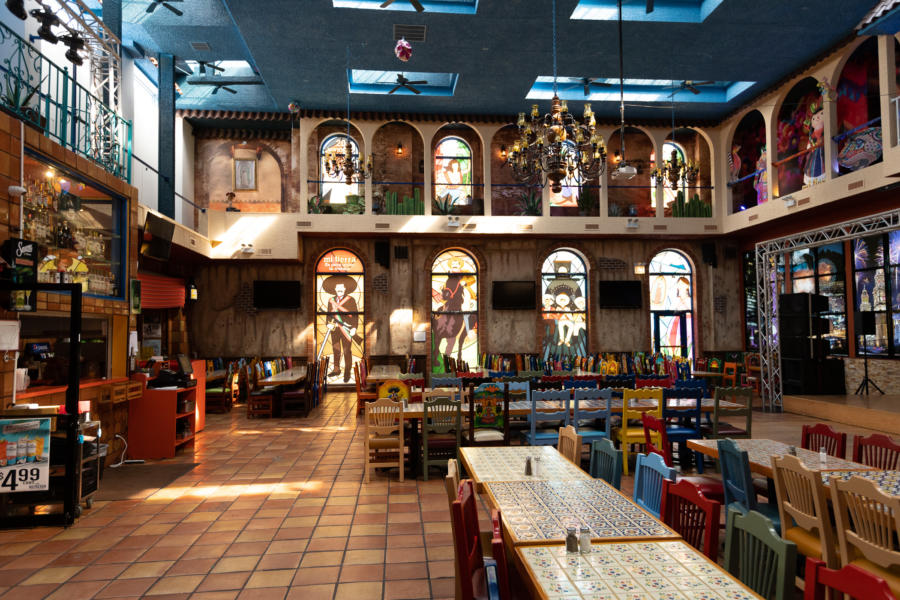 Where to shop in Little Village
No day of shopping is complete without a visit to Little Village Discount Mall. You can find just about anything here, including First Communion dresses, live parakeets, party supplies, tons of hand-crafted Western wear, and more. Browse the full list of shops.
For handmade nichos, jewelry, and Mexican crafts, visit Artesanías Elena. The shop features jewelry, gifts and decor made by local and south-of-the-border-based Mexican artisans.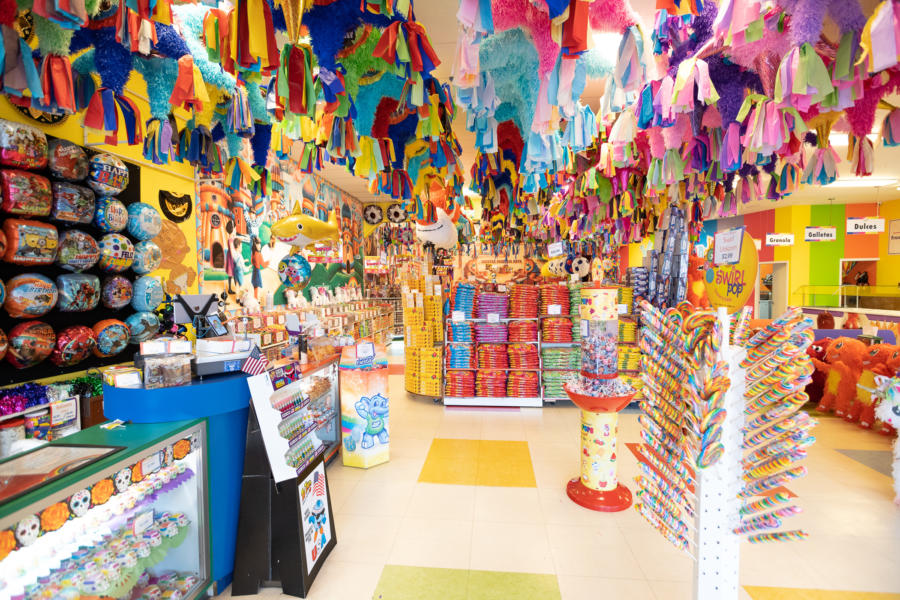 And when you're wiped out from the three floors of thrift shopping glory at Village Discount Outlet Store #9, rally with sugar courtesy of the candy dreamland that is Dulcelandia del Sol. The shop offers American staples alongside chili-dusted Mexican confections in every shape, texture and flavor imaginable. If you're in the market for a pinata, this is the spot to get one.
What to do in Little Village
While you're in the neighborhood,  you have to stop by the Open Center for the Art. The beloved community space supports local working artists and hosts events, exhibits, and workshops for the public throughout the year.
If you're looking for art, don't miss Manuel Perez Memorial Plaza. This small park is covered in murals and mosaics honoring a local veteran. It's a popular gathering spot for the community; it's home to the annual tree lighting in December and the start of the El Grito 5K the morning of the Mexican Independence Day Parade.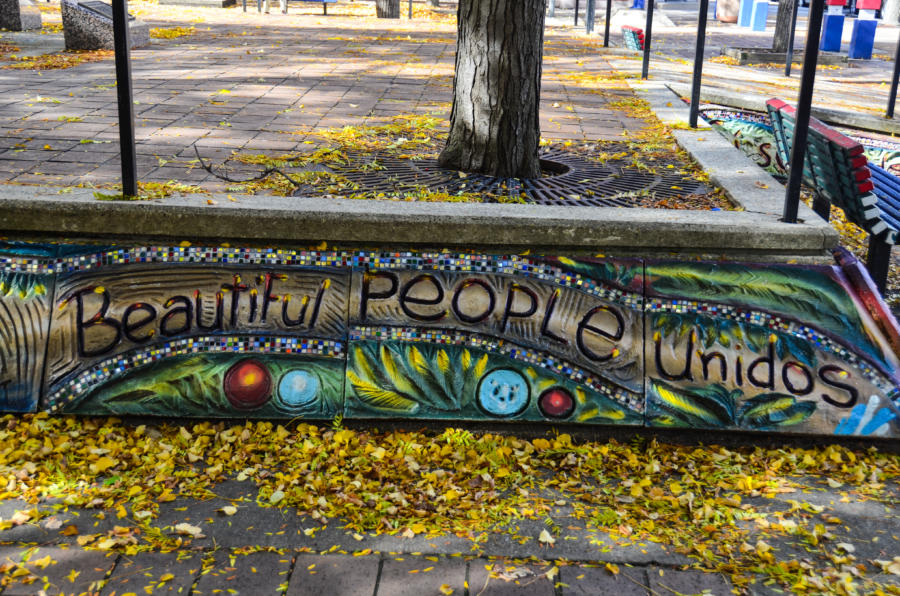 Little Village is a small neighborhood with a big heart. Working Bikes is a nonprofit that has been fixing up old bikes to sell or donate since 1999. When it's open, it's a great place to bring your ride for a tune up or browse around the incredible array of bikes getting ready for riders across Chicago and around the world.