Hostelling International (HI) is working to change the perception of hostels. The mission behind this worldwide network of not-for-profit youth hostels is to increase intercultural communications between travelers and community members in hopes of creating a more accepting world.
"We believe that exploration and travel lead to a better understanding of other cultures, and in turn that creates a peaceful, smarter, and more tolerant world. This is and has been our mission for almost 100 years," HI explains. "We operate 'for good and not-for-profit' which means your stay should be cheaper while contributing to something amazing — any surplus of funds is reinvested in affordable hostelling and not shareholders."
Located in the heart of downtown Chicago, HI Chicago is configured to encourage a sense of community among its guests, while programs like the Cultural Kitchen connect visitors with Chicago youth in a fun, educational, and culturally enriching way.
There really is no more economical way for travelers to immerse themselves in the culture of the city, as well as in the culture of their fellow world travelers.
The rooms at HI Chicago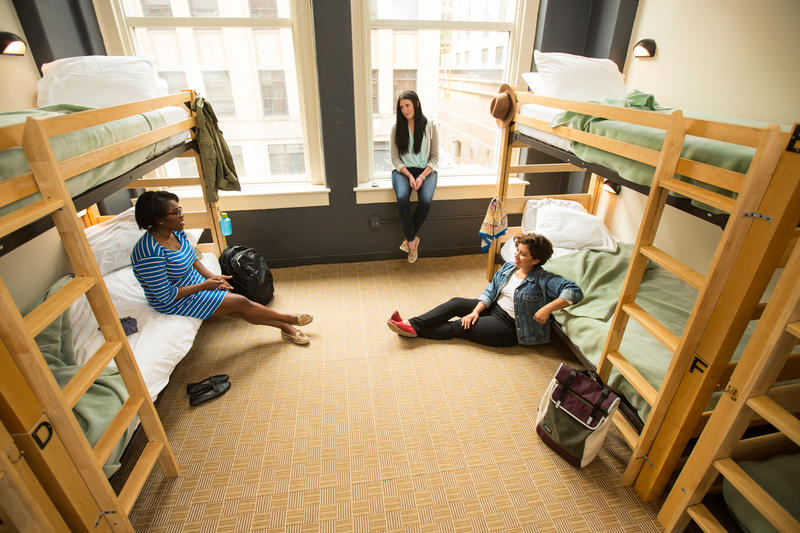 HI Chicago is the organization's second-largest location in the United States. It houses 550 beds in either "dorm room" configurations (pictured above), with private or shared en-suites, or hallway bathrooms, or "private room" configurations, with shared en-suites and shared living areas and kitchenettes. You can expect to pay $30–$40 per night on average, with great deals in the off seasons.
HI Chicago amenities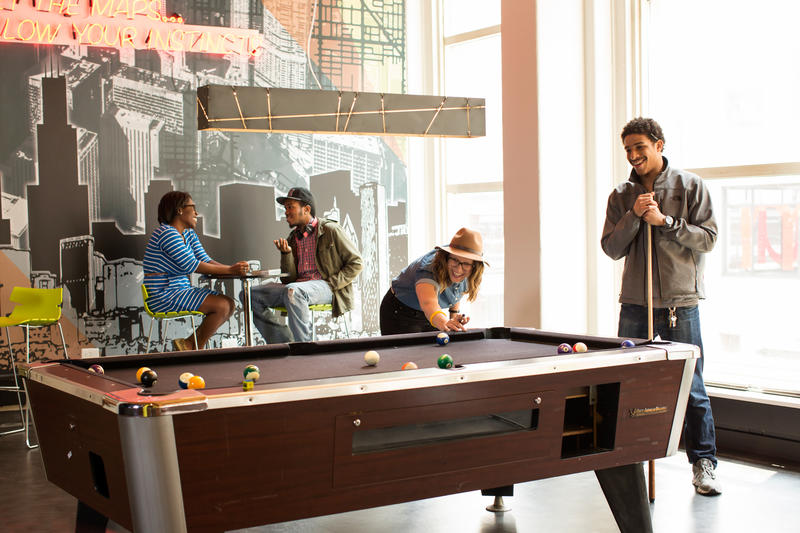 You get a whole lot more than just a bed at HI Chicago. Here are some of the many amenities for travelers:
Free breakfast
24-hour front desk
Free/mostly free activities during the week, including walking tours, comedy shows, and pub crawls
Free wifi
TV/game room with ping pong and pool
Cultural Kitchen program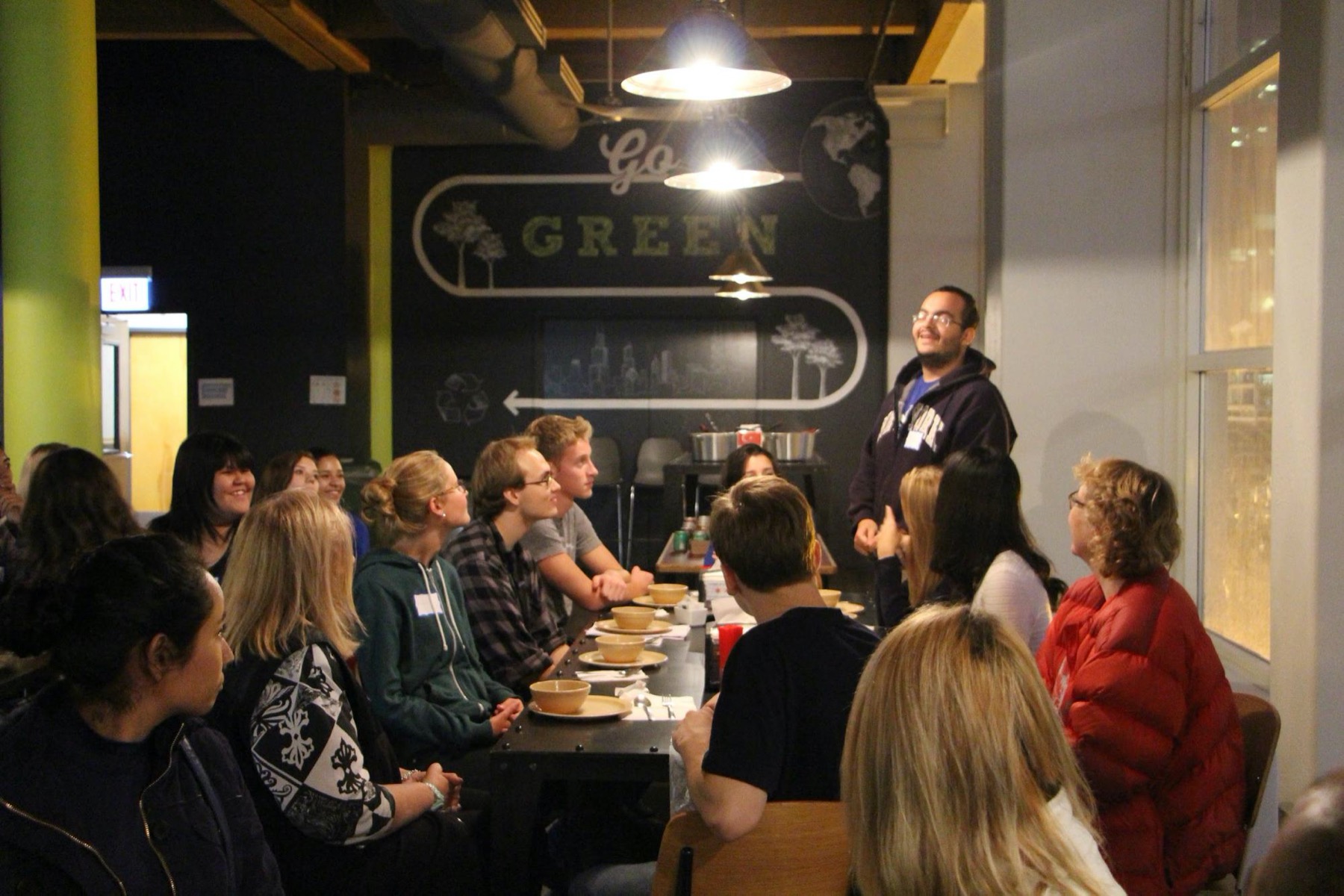 HI Chicago's Cultural Kitchen program is designed to help visitors get a taste of what it means to be a Chicagoan. Hostellers work with local high-school students in a cultural education program, with HI providing the curriculum to study a specific country. The culmination of the students' study is a trip to the hostel, where they cook a big meal based on the cuisine of the country in question. They serve food and eat with guests, and get to spend a night at the hostel. For guests, it means the chance to meet Chicago teenagers, which, given the fact that 60% of guests are international travelers, is an especially unique learning experience.
HI membership
Membership to HI translates to a 10% discount on all hostels you book through HI, as well as exclusive deals, discounts and unique offers in over 80 countries worldwide. Examples include discounted entry to top local museums and galleries, and offers on festivals, shows and tours.
Remaining true to its mission, HI likes to get its members involved in projects that give back to the world in some way; whether that means engaging with local communities through social volunteering or getting stuck in with sustainable activities.
As HI puts it, "Welcome to the global community!"
Book your stay at HI Chicago
The hostel is always busiest in the summer, especially during a music festival or marathon weekend. These activities are big draws for international visitors looking for affordable lodging.
You can make a reservation directly on the HI Chicago website, where you'll also find the least expensive prices and most up-to-date availability. Please note that HI Chicago does not provide reservations for Chicago residents.