The inaugural Black Fine Art Month kicks off in Chicago this October. The month, a global celebration of the Black art aesthetic and tradition, will feature events and exhibits at the DuSable Museum of African American Art and galleries across the city.
Throughout the month, the DuSable Museum will be hosting weekly panel discussion exploring Chicago's unique place in Black art history. The Hyde Park museum will also be presenting an art exhibit that represents the African American experience from 1619 – 2019 to mark the federal 400 Years of African-American History Act.
Check out a few highlights from Black Fine Art Month in Chicago, then check out the full schedule of events.
Black Fine Art Month events in Chicago
Salon talk: Chicago's Past and Current Black Art Movements
This salon talk focuses on Chicago's famous black art movements, including the '60s era where empowerment and African cultural references were a hallmark and the '70s, when literary and performing arts joined the arts to form new paradigms. Panelists will explore how Chicago's modern-day Black art movement draws from and reconfigures the past movements.
Oct. 10, 6 – 8 p.m.
DuSable Museum of African American History
740 E. 56th Place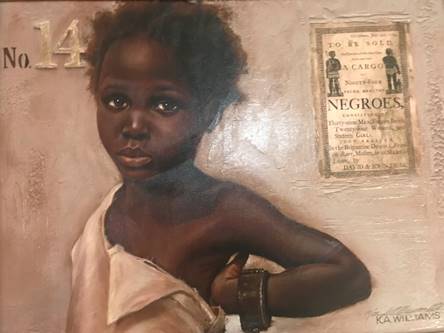 Salon talk: Black Women in the Fine Arts
This panel discussion will pay tribute to the creative genius and foresight of Dr. Margaret T. Burroughs, co-founder of the DuSable Museum, and looks at women who are currently upholding her legacy.
Oct. 24, 6 – 8 p.m.
DuSable Museum of African American History
740 E. 56th Place

Exhibit: Chicago Jazz & Blues: A Photographer's View 2019
A visual component of the Second Monday Blues series that features blues artists and live interviews, the Logan Center presents a juried art exhibit in Café Logan. Local photographers will display original images that showcase Chicago's dynamic jazz and blues scene, including historic clubs, noted musicians, and the stylized backdrop that forms the essence of the genres.
Oct. 2 – Dec. 8
Reva and David Logan Center for the Arts
915 E. 60th St.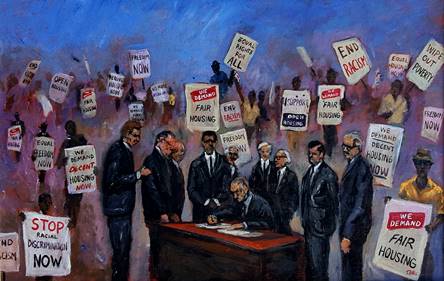 Exhibit: Ayana V. Jackson: Take Me To The Water
A spectacular overview of artist Ayana V. Jackson's 10-year career, Take Me to the Water showcases photography and portraits that examine the impact of the colonial gaze on the history of photography and its relationship to ideas about the body. Using her own body to deconstruct 19th and 20th century portraiture, she creates new characters that draw upon water spirits from the African Diaspora.
Oct. 1 – 26
Mariane Ibrahim Gallery
437 N. Paulina St.
Salon talk: Black Art in Public Spaces
From Richard Hunt's stainless steel masterpieces to Kerry James Marshall's massive and evocative mural, Black artworks play a significant role in the city's public spaces. This salon talk discusses the impact of this art from the 1950s to today.
Oct. 19, 6 – 8pm
DuSable Museum of African American Art
740 E. 56th Place
Salon Talk: The Future of the Black Aesthetic
Emerging artists, innovators, and global influencers are the topics for this panel discussion that explores what's next in the Black art world. A closing reception for Black Fine Art Month follows the talk.
Oct. 30, 6 – 8pm
DuSable Museum of African American Art
740 E. 56th Place