WHAT: The Beach Chicago
WHEN: Jan. 19 – Feb. 3, 2019
WHERE: Navy Pier, 600 E. Grand Ave.
Ready to hit the beach…in January…in Chicago? Yes, you read that right. Get ready for a summer day on the water (minus the swimsuits and sunscreen) at The Beach Chicago, a new immersive art installation that opens on Jan. 19 at Navy Pier.
The Beach Chicago was designed to mimic the sensations of spending a day near the ocean. The free installation transforms Navy Pier's Aon Grand Ballroom into an indoor 'sea', filled with more than one million antimicrobial and recyclable plastic balls.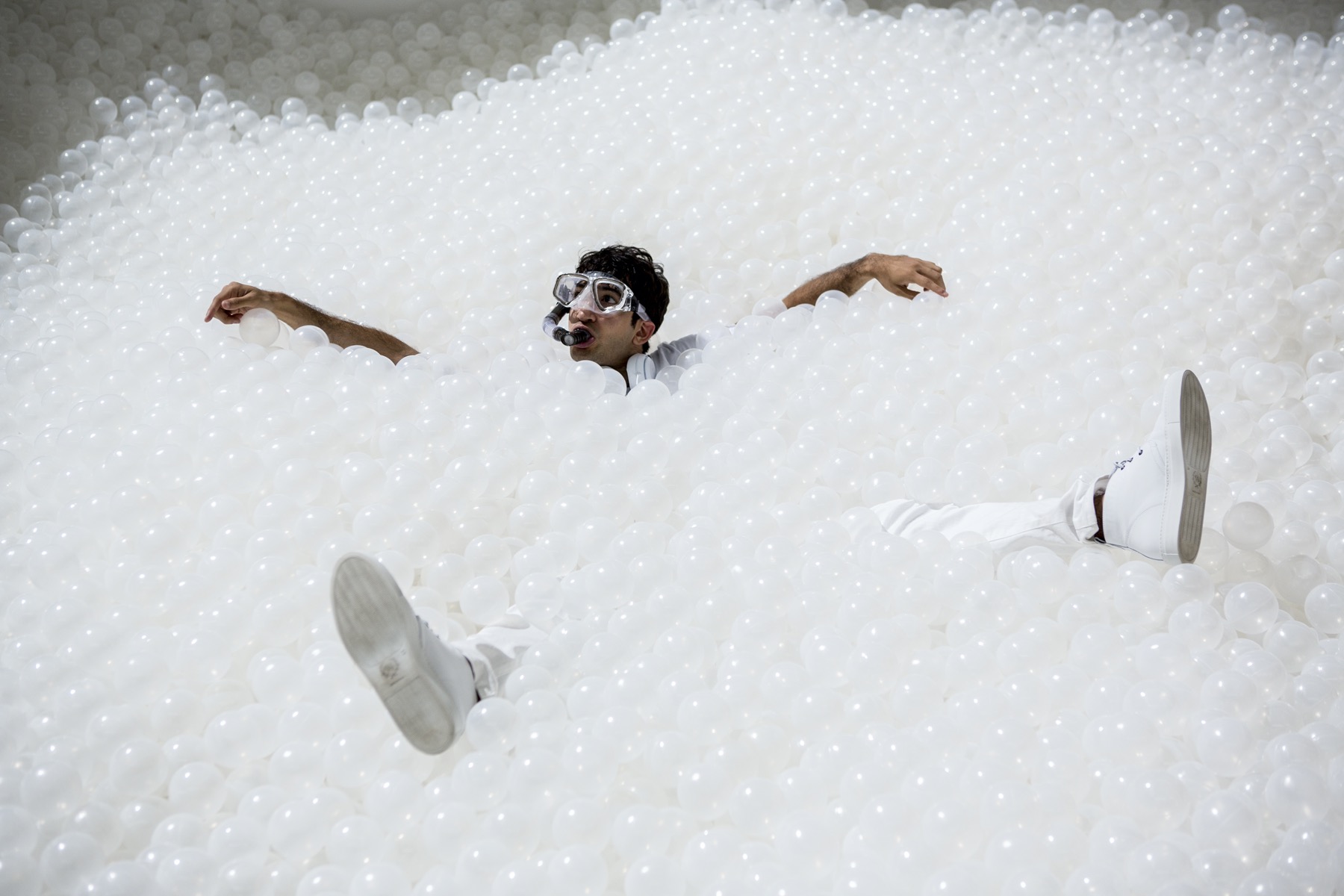 Beachgoers are invited to take a dip in the faux ocean, settle into a deck chair, sprawl out under a colorful umbrella or perch in the real-life lifeguard chairs.
A pier hovering over the 'sea' of balls gives onlookers the opportunity to watch the action unfold in the installation below. Every detail helps evoke the sights, sounds and feelings of a real day at the beach.
The temporary installation was dreamed up by Snarkitecture, a New York-based collaborative practice founded to transform existing space and architecture into something unexpected.
The Beach Chicago will be on display in Navy Pier's historic Aon Grand Ballroom from Jan. 19 through Feb. 3, 2019. Check the schedule before you go, as daily hours vary. Entry to the installation is free; no tickets required. For more information, visit navypier.org.