If you've ever walked around Chicago, you've probably spotted Hebru Brantley's work. And Flyboy, the aviator-goggle-wearing character dreamed up by the contemporary artist and Chicago native, is something of a local icon.
Now, you can step inside the world of Flyboy (and his sidekick Lil Mama) with a massive new installation in Chicago's Pilsen neighborhood. The immersive experience, called Nevermore Park, takes guests through 6,000 square feet of interactive art pieces that expand upon the Flyboy universe.
Here's what you need to know about Hebru Brantley's Nevermore Park in Chicago:
Who is Hebru Brantley?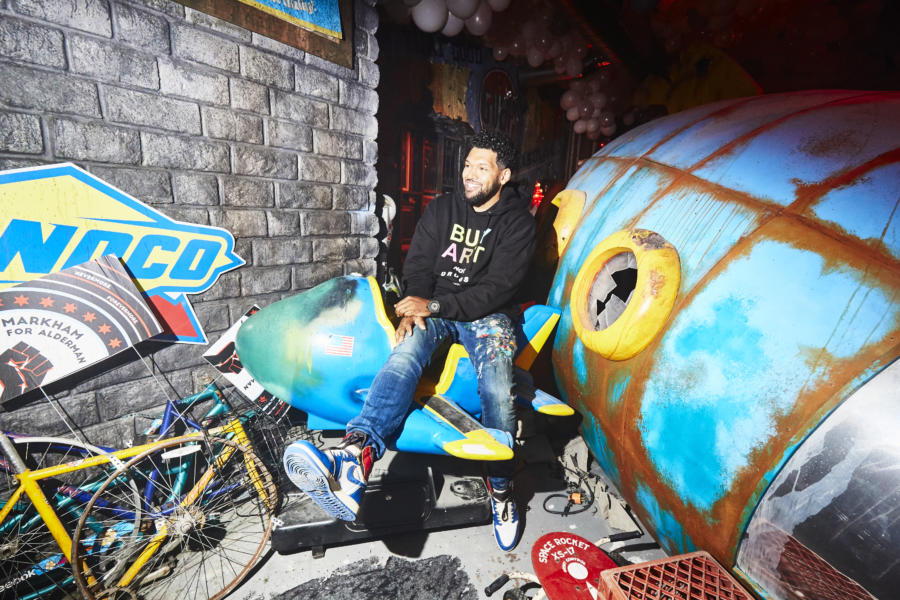 Hebru Brantley is a contemporary artist and Chicago native. He's known for his pop-art style and iconic characters, which he uses to address themes of nostalgia, race, and hope. His colorful murals, often featuring Flyboy and Lil Mama, can be found across every corner of Chicago, from Wicker Park to Uptown to the South Loop and beyond. Outside Chicago, his art is on display around the world and his high-profile fans include celebrities like Lupe Fiasco, Jay Z, and George Lucas.
What is Nevermore Park?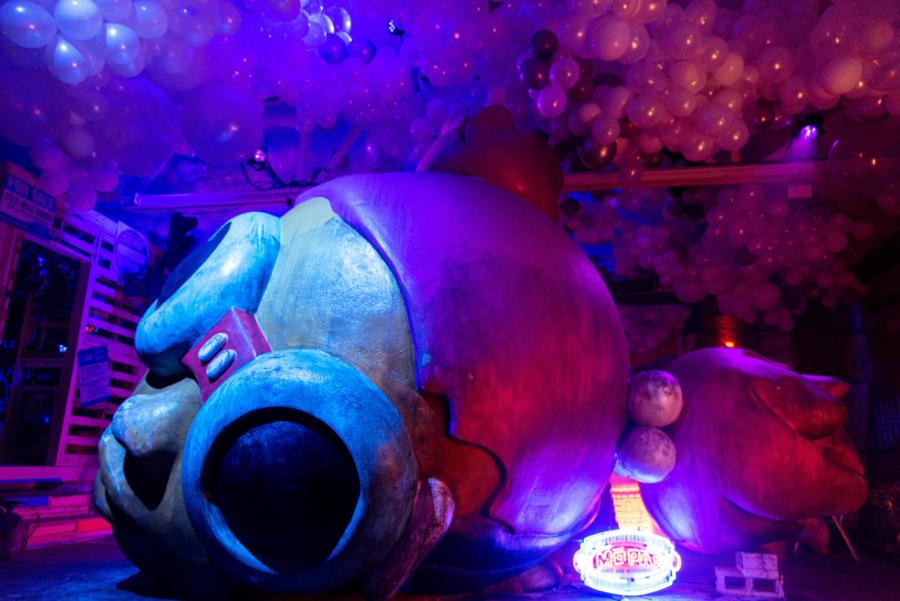 This immersive pop-up exhibit includes 19 unique experiences across 6,000 square feet, with tons of interactive and experiential elements. The exhibit begins with a traditional art gallery showcasing Brantley's work, before guests are invited to literally step inside one of Brantley's paintings and enter the Nevermore experience.
Once inside, guests are introduced to an immersive, larger-than-life experience that's designed to subvert their expectations on experiencing art. The surreal world inside Nevermore Park is meant to be more interactive than a typical museum setting — visitors are invited to explore, touch, climb, and interact with different elements of each experience.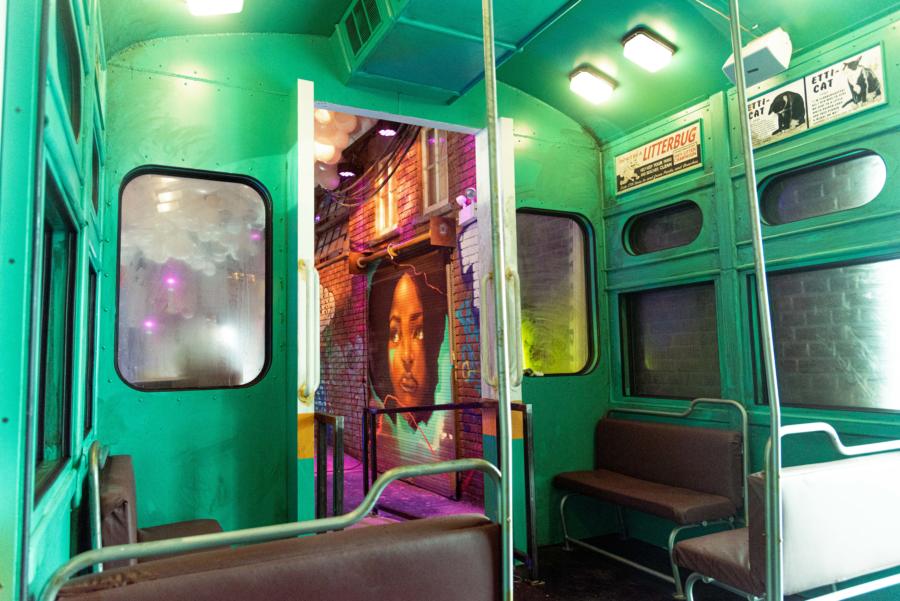 While each experience is colorful and playful (not to mention super Instagrammable), they also carry deeper symbolism. For instance, a newspaper tunnel is comprised of important moments in black history, and a lush greenhouse represents the resilience of underserved neighborhoods.
The installation also features plenty of Chicago-related Easter eggs. You can spot CTA maps and issues of Ebony, the iconic black magazine formerly published in Chicago. One experience features a real, restored Pullman car, the luxury train cars that were once produced in Chicago's Pullman neighborhood and were a central part of the black labor movement.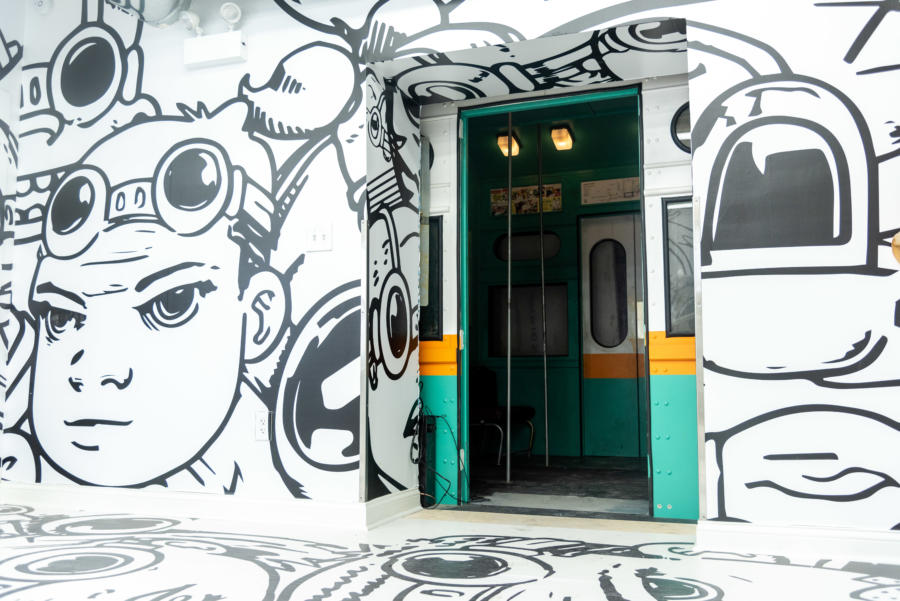 When can I see it?
The limited-time installation opens to the public on Thursday, Oct. 24. Nevermore Park is open Thursday through Sunday (except Thanksgiving) through Dec. 29, 2019.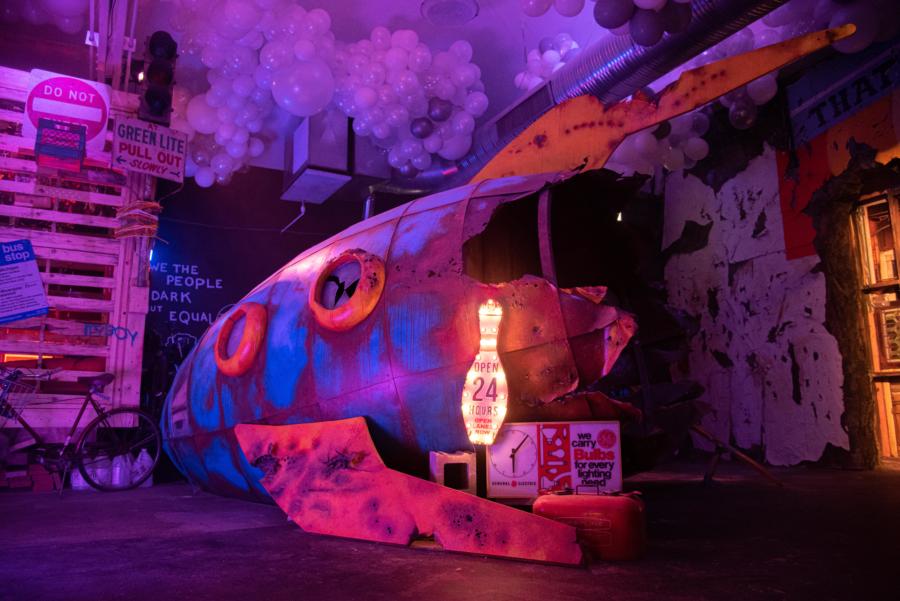 Where is it?
Nevermore Park is located at 949 W. 16th St. in Pilsen, one of Chicago's most art-centric neighborhoods. Fittingly, the installation faces the neighborhood's well-known wall of murals on 16th Street, including work by Brantley himself.
How do I get tickets?
Tickets are now available online, starting at $28. Guests are admitted in 15 minute intervals; tickets can be purchased for your desired time slot. Tickets also include exclusive access to Nevermore Park merchandise that won't be sold elsewhere.