Date: Wednesday – Sunday from March 13 – December
Time: Starts about 15 minutes after sunset and lasts for two hours. For reference, sunset falls around 5:55 p.m. on March 13. By April 13, it's 6:28 p.m., thanks to Daylight Savings Time.
Location: Snag a prime viewing spot on the Riverwalk or from the sidewalks of Wacker Drive, between Franklin and LaSalle Streets.
Cost: Free
From the famous Picasso in Daley Plaza to the colorful murals scattered across Pilsen, you can run into jaw-dropping public art all around Chicago. But when a riot of expression pops up on the side of a building — one that was once the largest in the country — well, that's enough to stop anyone in their tracks. And that's exactly what will unfold when Art on theMART, the largest permanent digital art projection in the world, returns this spring.
It's a sight to behold as the works dance across the 25-story facade, interacting with the building at some moments while transforming it at others. This year, in conjunction with the 2019 Year of Chicago Theatre, a rotating array of artists will draw inspiration from and celebrate the city's vibrant theatre community.
Here's what you can expect from the 2019 season that debuts on March 13:
Profiles in theatre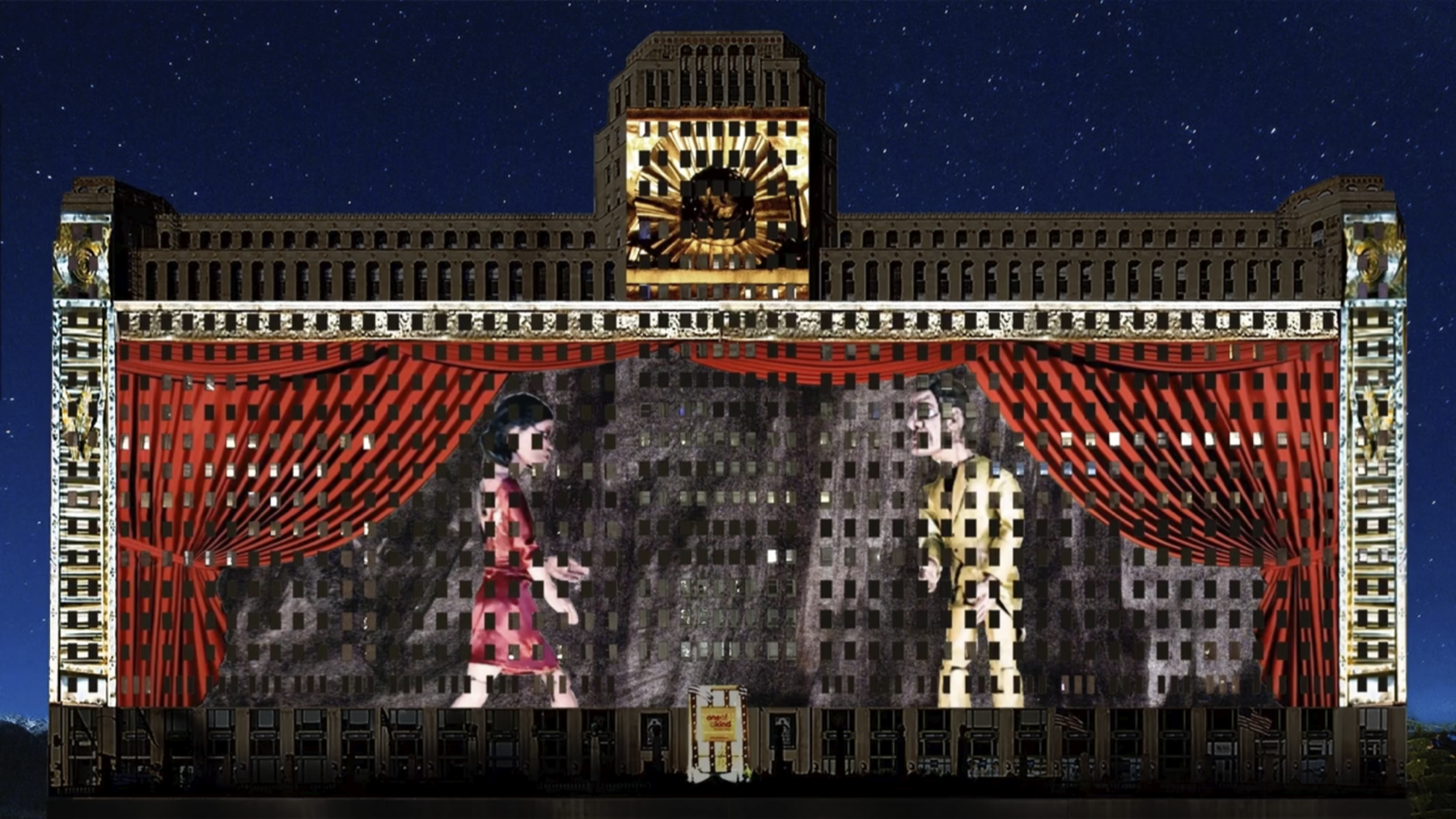 Rendering from 7 Soliloques by ​John Boesche
The celebration of local theatre will be evident from the very first piece. Art on theMART will kick off with 7 Soliloquies, created by Chicago-based lighting designer John Boesche, that feature solo performances inspired by seven local theatre artists, plus puppeteers, composers, sound designers and more. The show will continue to evolve after opening night, as Boesche will be adding to the work following the premiere.
Mapping jazz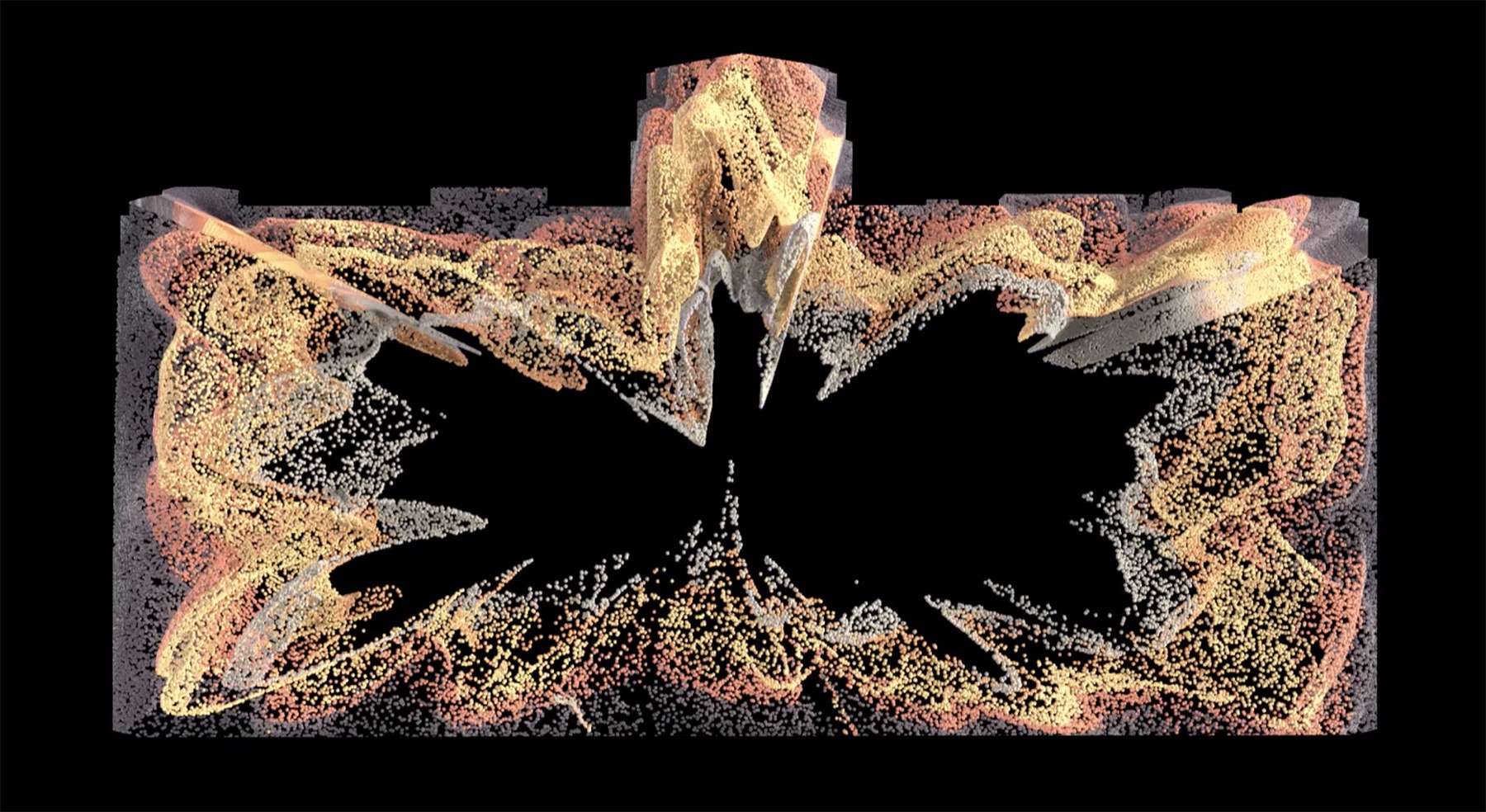 Presented alongside 7 Soliloquies will be a new data-driven work by Ouchhh Studios, based in Istanbul. The complementary installation will use artificial intelligence to create a real-time visual representation from the compositions of Chicago-based jazz musicians. Who says jazz is only for the ears?
Storytelling, writ large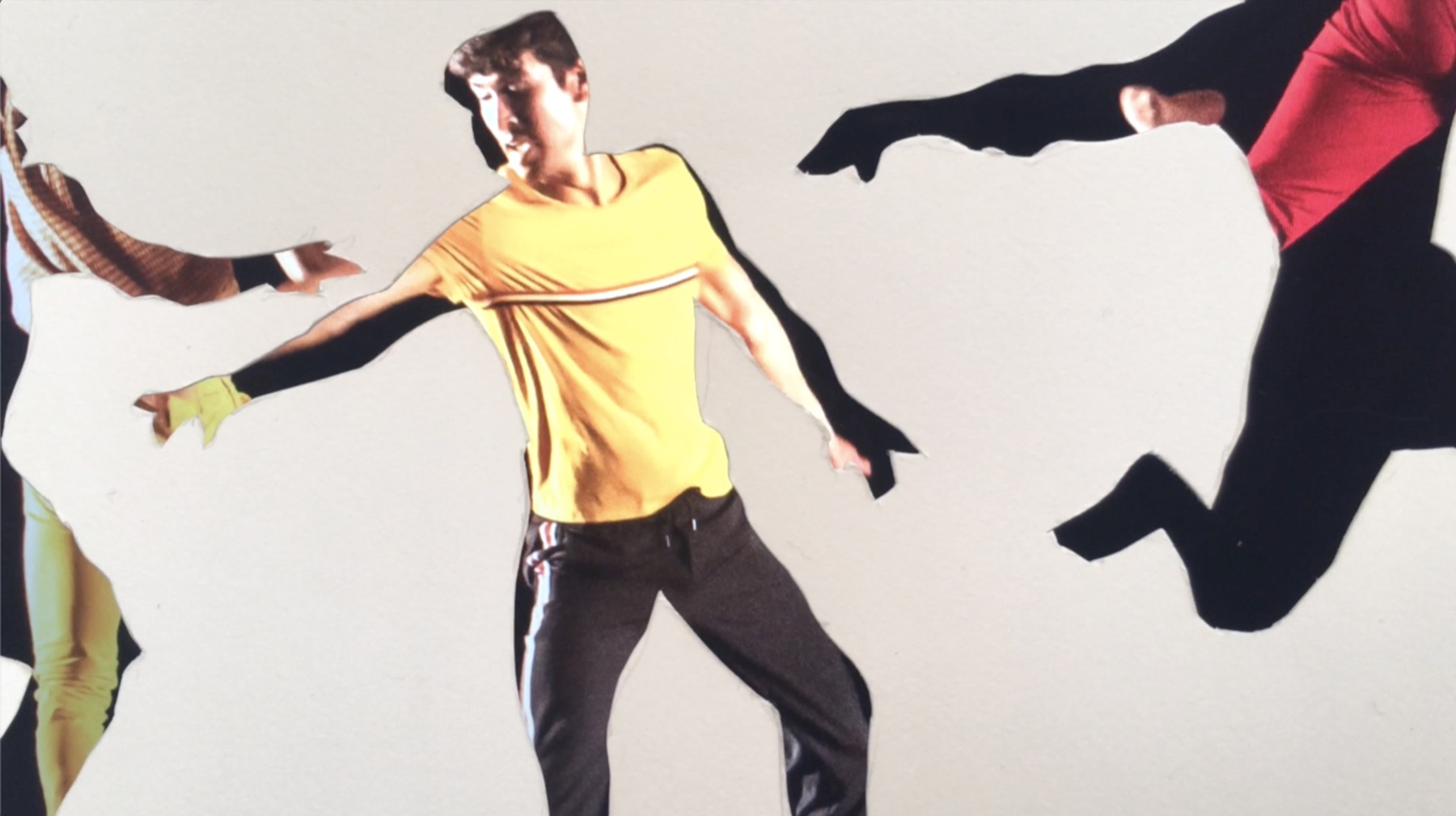 Art on theMART's second theatre-oriented work will premiere in June. The evocative display is a collaboration between Julia Rhoads, the artistic director of Lucky Plush dance and theatre ensemble, and the scenic designer John Musial. The material uses personal storytelling to explore the lives of everyday people.
Whether you catch the projections when they debut March 13 or sometime later in the year, this exciting display of Chicago public art will inspire you to stop and simply gaze in awe at the power of light.