Cold weather calls for cool music. Midwinter, a new three-day music festival, will takeover the Art Institute of Chicago from Feb. 15 – 17. The intimate series of concerts is organized by Pitchfork, the same people behind the cutting-edge music fest that takes over Union Park each July.
Each day of Midwinter will showcase a unique setlist of more than 30 national and local acts. The artists will perform surrounded by some of the most famous artworks in the world throughout nearly every corner of the Art Institute. Various galleries will be filled with soundscapes, original compositions inspired by the art located in each space.
Sculpture courts will host unannounced pop-ups, while the grand staircase will hold nightly performances. With both live sets and recorded pieces strategically placed throughout the museum, the curators hope that music fans and art buffs will leave the exhibit feeling a little closer to being both.
Base tickets can be purchased for the day or the entire weekend. The base tickets get you entrance to the museum and access to the gallery and Grand Staircase performance. After that, you can customize your experience by grabbing add-on tickets to see nightly headlining performances.
Here's a look at some of the artists performing at the inaugural Midwinter:
Kamasi Washington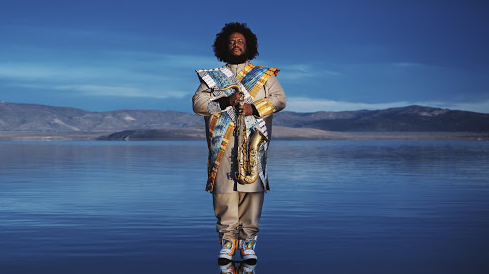 You don't have to be a Sun Ra fan to get into Kamasi Washington. On the contrary, experiencing the live energy of Washington might be a far better way for afro-jazz newbies to feel a part of the groove than a dusty record ever could. Tighter tunes, modern neo-soul flourishes, and even some choice samples should make this set the sleeper choice for converting new fans. Washington will be performing on Saturday, Feb. 16 at 9 p.m. for a $25 add-on ticket.
Laurie Anderson
On playbills of artists with wild and fanciful names, Laurie Anderson's might not stand out. But that's why she should pack the greatest surprise to those who would judge a book by its cover. An artist, director, cartoonist, and inventor of musical instruments, Anderson's legacy looms large and continues to grow into her seventh decade of creating art, recently releasing the Hurricane Sandy-inspired album LANDFALL with the Kronos Quartet. Anderson will be performing on Sunday, Feb. 17 at 6:30 p.m. for a $25 add-on ticket.
Slowdive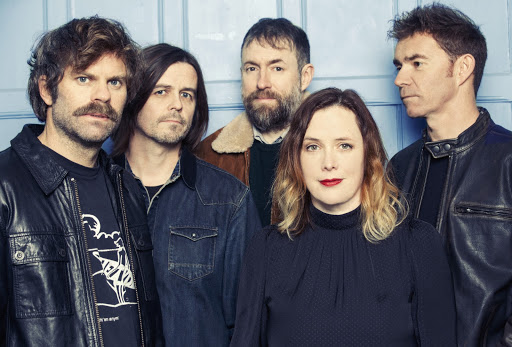 If you're having trouble remembering how long you've been a fan of dreampop and shoegaze legends Slowdive, try this fact on for size: the band came to an abrupt end in 1995 (which means a 23-year-old was never alive for the band's initial run). Luckily for fans of all ages, the band decided to reunite in 2014 and began recording again. The soft-spoken vocals, restrained feedback, and hazy guitars are no less impressive now than when they first laid out the blueprint for indie rock as we know it. Slowdive will be performing Friday, Feb. 15 at 9:30 p.m. for a $25 add-on ticket.
Tortoise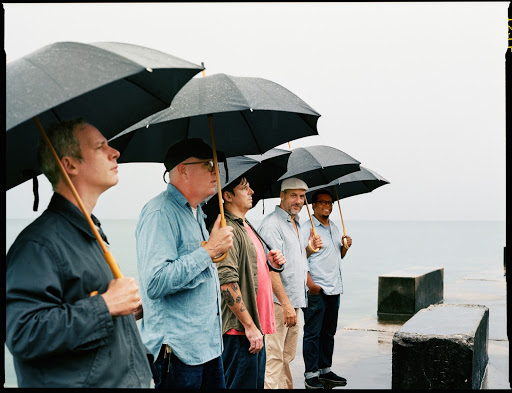 Tortoise has never been "cool" cool, and their fans are probably more than fine with you calling them "dad rock". But the fact of the matter is, Tortoise has been happily out of tune with the now for some time now and expertly exploring their own unique world. Slacker rock, effortless jazz hooks, indie ambient soundscaping all unfold over each other seamlessly, and their material is still as fresh as it was 21 years ago. Don't take our word for it though — the band will perform the entirety of 1998's masterpiece TNT in the museum. Tortoise will be performing on Saturday, Feb. 16 at 6:30 p.m. for a $25 add-on ticket.
DJ Koze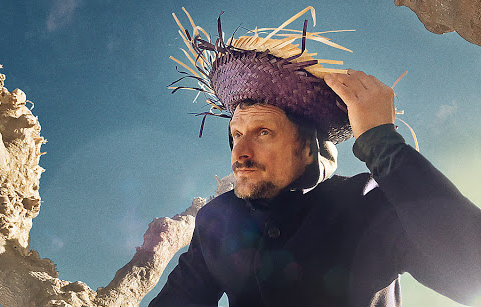 DJ Koze is perhaps the last representative of intelligent dance music — or at least, the aspect of it that combined truly head-tilting music that still managed to make you dance wildly. Stefan Kozalla has been working turntables since entering a DJ competition at age 16 in Hamburg, Germany. Reinventing himself as DJ Koze in the 2000's, Kozalla began to twist his house and techno style with ambient lulls and his own particular idiosyncrasies. The result is a catalog of work that's technically sound, toe-tappingly catchy, and deeply weird. DJ Koze will be performing on Friday, Feb. 15 at 9:45 p.m. for a $15 add-on ticket.
Terzo Piano

You won't find this artist on Spotify, but they could give one of the best performances of the weekend. The Art Institute's Tony Mantuano-helmed restaurant always offers impeccable dining options, and festival attendees can enjoy a winter buffet of salads, flatbreads, sliders and more during Midwinter. Just grab an add-on ticketfor dinner any night of the festival.