Want an insider look at Chicago's artistic side? These open gallery and studio nights invite the public behind the scenes of some of Chicago's most dynamic art hubs. The works of art on display cover a wide array of mediums, including paintings, ceramics, photography, sculpture, and beyond. Plus, you can mingle with local artists, enjoy live performances, and explore the cutting-edge of Chicago's vibrant art scene.
Check out some upcoming open art gallery and studio nights in Chicago.
First Fridays at the Flatiron Arts Building
The Flatiron Arts Building is located in the heart of ultra-creative Wicker Park neighborhood. The bustling building offers open studio space for all types of artists —  visual art, tattoo shops, costume design, painters, and more.
During their first Fridays event, the artists welcome the public to view and purchase their work. For a $5 suggested donation, you can enjoy light refreshments and drinks, live performances, and a chance to chat with artists about their latest work. There's art in every nook and cranny, so make sure to take your time exploring. And don't miss the clown mural in the building's elevator.
Flatiron Arts Building, 1579 N. Milwaukee Ave.
First Friday of the month, 6 – 10 p.m.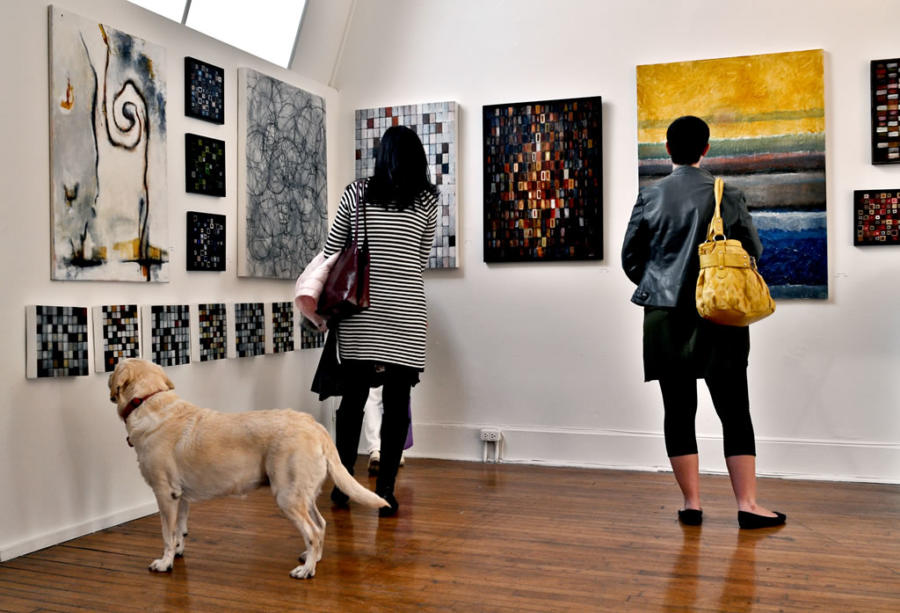 Second Fridays in the Chicago Arts District
Pilsen is known as one of Chicago's most artistic areas. The neighborhood is also home to a thriving community of local art galleries, known as the Chicago Arts District, which throws open their doors on the second Friday of every month for an open gallery evening.
The district includes several blocks of lofts, studios, and retail spaces showcasing everything from painting and photography to avant garde fashion and video art. Pick up a map at the information center and begin your night of gallery hopping in their vibrant neighborhood. While you're exploring, be sure to keep an eye out for the colorful outdoor murals created by local artists.
Chicago Arts District Visitor's Center, 1945 S. Halsted St.
Second Friday of the month, 6 – 10 p.m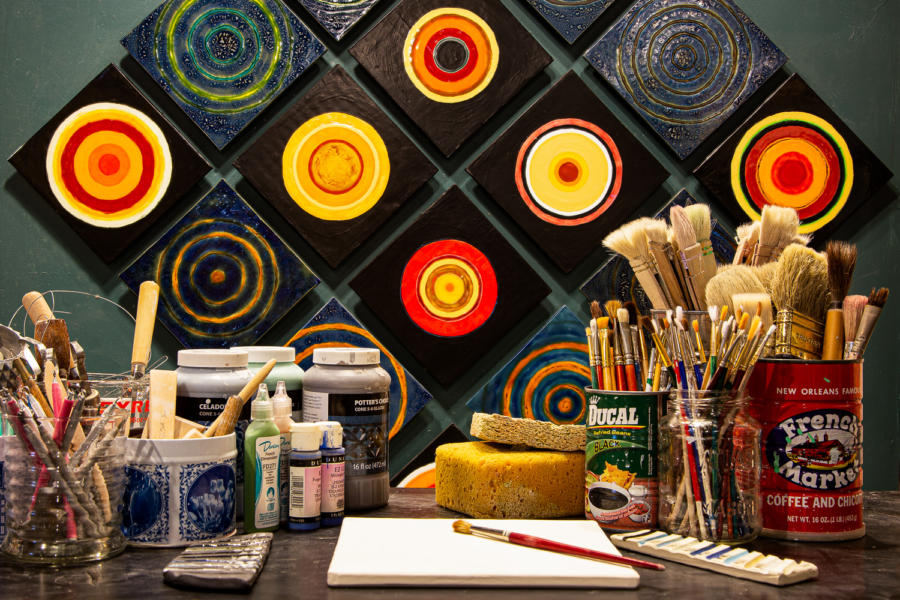 Open studios at Cornelia Arts Center
The vast Cornelia Art Center has been an artistic hub on Chicago's near north side for more than 30 years. The building was originally used to make and distribute ice, and would go on to manufacture everything from clay to airplane parts. Today, it's an artistic incubator that offers gallery space and an informal, creative community for more than 40 local artists.
Their quarterly open studio events allow you to explore two floors of drawing, sculpture, photography, print-making, jewelry design, and performance. In the hallways, you'll find pop-up showcases of rotating guest artists. You might also run into some live music or the occasional food truck parked outside.
Cornelia Arts Center, 1800 W. Cornelia Ave.
March 6, May 22, Oct. 2,  Nov. 20, 6 – 10 p.m
Third Fridays at Zhou B Art Center
These free evenings at the stunning Zhou B Art Center allows guests to explore both international and local art. The center's many artists-in-residence open their studios to visitors, inviting them to explore their works and learn more about their craft. You'll also live musicians performing, artists working, and light refreshments.
This dynamic art hub in Bridgeport offers galleries, studio spaces, and a collaborative environment to a thriving community of talented artists and curators. While they host art from around the globe, the focus is on the contemporary convergence of Eastern and Western aesthetics.
Zhou B Art Center, 1029 W. 35th St.
Third Fridays of the month, 6 – 10 p.m.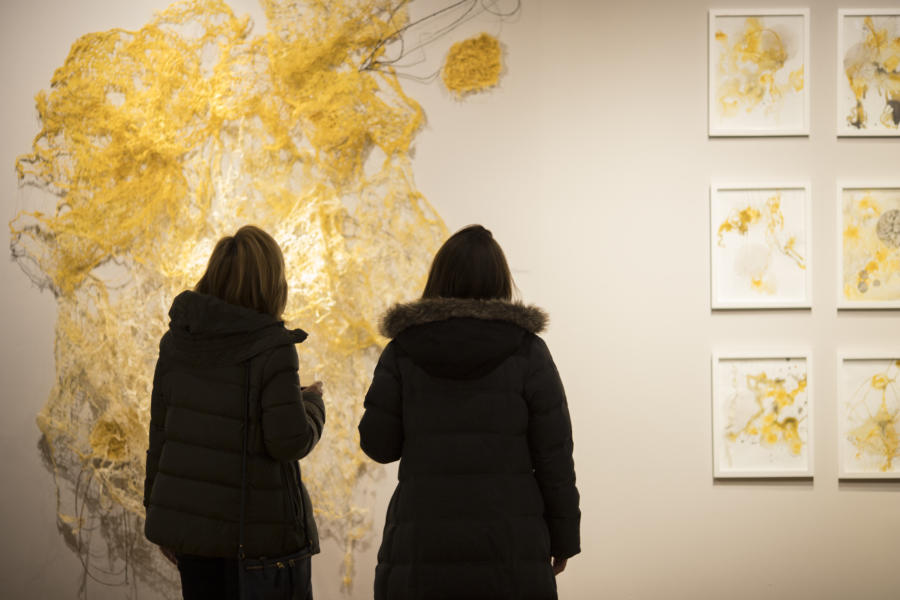 Third Fridays at Bridgeport Art Center
This building is the heart of the Bridgeport art scene. The Bridgeport Art Center is a maze of loft art studios and galleries — plus a wine station on every floor during their Third Fridays event. Pop into galleries belonging to variety of painters, fashion designers, and ceramicists to chat with artists and peruse their work. End your night on the fifth floor, where you'll find a stunning view of the Chicago skyline.
Bridgeport Art Center: 1200 W. 35th St.
Third Friday on the month, 7 – 10 p.m.
Second Fridays at the Fine Arts Building
This dynamic buildingis filled with ornate architecture, plus a thriving community of artists. During Second Fridays, have the elevator conductor take you to the top floor and work your way down from there. Each level offers something new — catch a casual chamber music performance, take a singing lesson, browse a photography exhibit or watch some puppet theatre. Make sure to step into studios on the east side of the building to get a glimpse of Lake Michigan. Oh, and don't forget to check out the antique violins on the 7th floor.
Fine Arts Building: 410 South Michigan Ave.
Second Fridays of the month, 5 – 9 p.m.