Chicago is home to some of the most vibrant Latino communities in the country, including Pilsen, Little Village, and Humboldt Park. That's where you'll find top cultural institutions like the National Museum of Mexican Art, colorful street art created by renowned Hispanic artists, and excellent cuisine that includes traditional fare and new fusion flavors.
Here's where you can experience some of Chicago's rich Latino culture.
Latino cuisine in Chicago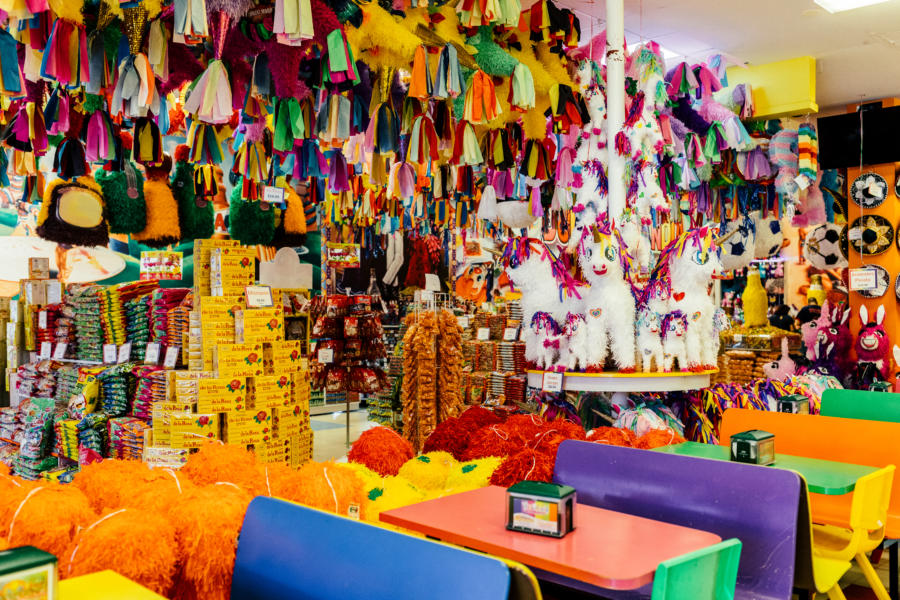 Just venture into our neighborhood for an authentic taste of Latino-inspired food from all around the globe. In Little Village, a haven for authentic Mexican cuisine, Nuevo Leon Restaurant opened its doors in 1977 and has become one of the neighborhood's most popular restaurants. The casual spot serves up Mexican classics, like their popular steak plates and tacos piled high with al pastor, onions, and cilantro.
In Pilsen, Kristoffer's Café & Bakery is known for serving some of the best tres leches cake in the city. Choose from serval different flavors, like caramel, chocolate, and pina colada. For something savory, check out 5 Rabanitos, a buzzing BYOB spot, or Carnitas Uruapan, where you can get a whole tray loaded with slow-cooked pork.
Throughout the city, celebrity chef Rick Bayless has multiple spots that specialize in modern takes on traditional Mexican cuisine. Check out Frontera Grill, his always-busy flagship spot, Topolobampo, where you'll find upscale tasting menus.
Craving Puerto Rican flavors? Check out Nellie's Restaurant in Humboldt Park, where you can try the jibartio, an original Chicago creation. For authentic Ecuadorian fare, visit La Peña in Portage Park. Besides perfectly seasoned grilled steak and unbelievable ceviche, La Peña often features live music in their spirited dining room.
In the West Loop, Lena Brava focuses on Baja-inspired flavors and neighboring spot Cruz Blanca serves Mexican-inspired brews and bites.
In the Loop, Tanta serves up elevated Peruvian fare in a trendy rooftop space. A bit farther north, Las Tablas is a Columbian steak house with locations in Albany Park and Lakeview, featuring homemade sangria, award-winning skirt steak, and traditional Colombian dishes.
Public art in Pilsen and Humboldt Park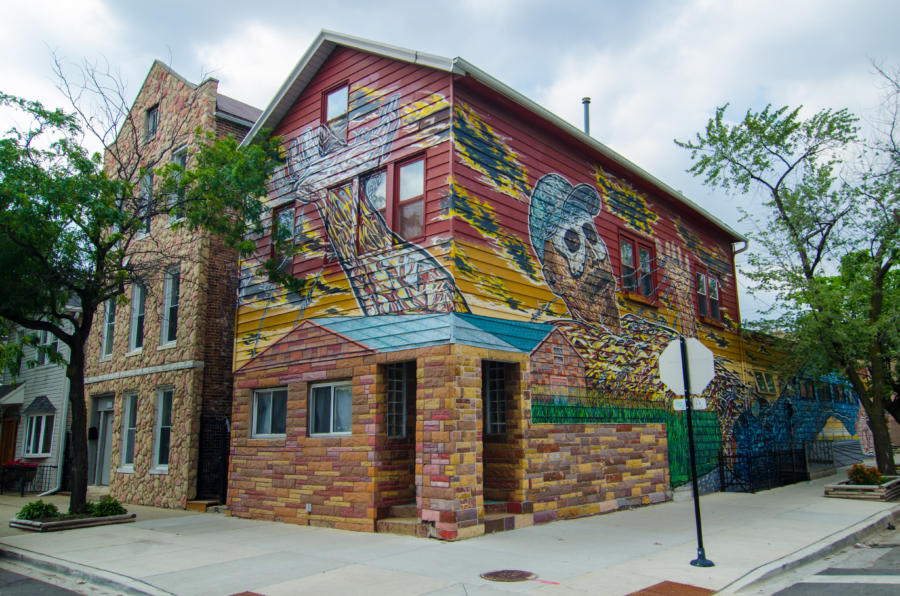 Chicago's Latino neighborhoods are known for their colorful and innovative street art, from massive murals to intricate mosaics. The Pilsen Murals, which feature Mexican icons and symbols representing the many cultures of Pilsen, are an inspiring nod to the neighborhood's rich Hispanic heritage. You can explore the murals on foot around the area bounded by 16th street to the north, the Chicago River to the east, and Western Avenue to the west.
On your way to or from Pilsen, don't miss the collection of murals that adorn the 18th Street and Damen Avenue CTA Pink Line stations. The works are done by renowned artist Francisco Mendoza and students of Gallery 37 and illustrate various aspects of Mexican culture, including a stunning multi-media mosaic by Angel Chavez at 2100 S. Damen Ave.
The Humboldt Park Mural Program was created to restore works of public art, while showcasing the neighborhood's creative energy. Today, Humboldt Park boasts more than 60 incredible works that proudly showcase the area's rich Puerto Rican culture. See the works around the area bounded by Western Avenue to the east, Division Street to the south and Rockwell Street to the west.
Also in Humboldt Park, you'll see Las Puertas de Paseo Boricua (the Puerto Rican doors). This series of colorfully decorated doorways by Latino artists line Division Street between California and Western. And you can't miss the pair of enormous metal Puerto Rican flags that serve as gateways into the community. These twin sculptures measure almost 60 feet in height and are a proud symbol of the neighborhood's cultural pride.
Latino cultural heritage and art museums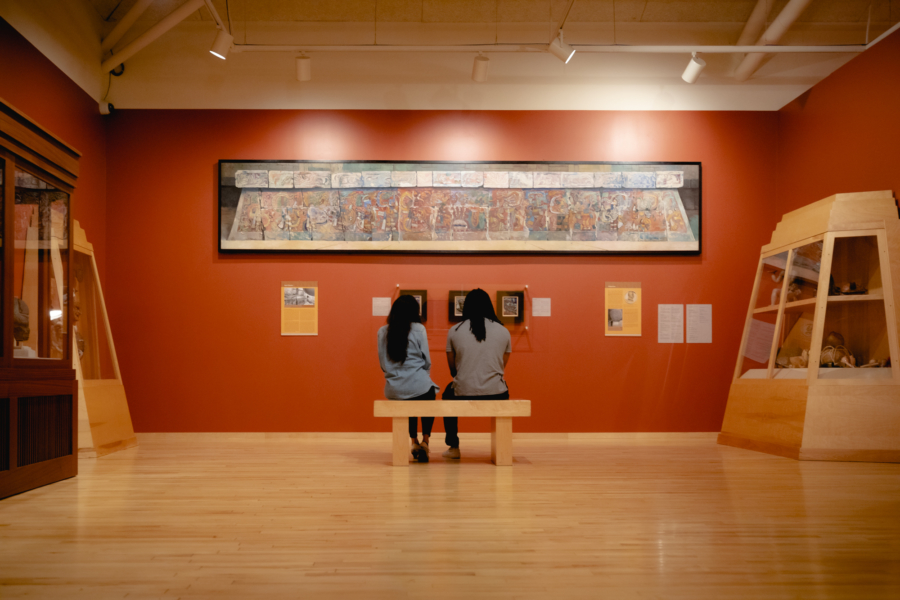 The National Museum of Mexican Art is home to one of the country's largest Mexican art collections, including more than 7,000 pieces from ancient Mexico to the present. The free museum, located in the Pilsen neighborhood, strives to showcase Mexican identity and artistic expression from both sides of the border through textiles, folk art, photos, drawings, paintings, sculptures and more.
Showcasing the best of Puerto Rico's rich art and history, the National Museum of Puerto Rican Arts & Culture is a one-of-a-kind Chicago institution. Located in a historic building in Humboldt Park, the museum celebrates Puerto Rican culture and identity through permanent and rotating exhibits, community workshops, and public events.