A note from the President and CEO
Dear Partners,
Summer in Chicago is here! This time of year is so exciting in Chicago and I know that the next few months are critical for our industry as we welcome tens of millions of visitors to Chicago during the summer.
I am thrilled to share that the summer of travel is off to a great start – during the first weekend of June, we set all-time records for hotel rooms occupied and total hotel revenue thanks to record-setting attendance at the ASCO Annual Meeting, three days of Taylor Swift concerts, as well as the James Beard Foundation Awards. The numbers make it clear just how important major events are for our industry, and we look forward to building on this success in the weeks to come!
Speaking of major events – the countdown to the first-ever NASCAR Chicago Street Race is on! On July 1 and 2, tens of millions of eyes from around the world will be focused on downtown Chicago for this ground-breaking sporting event. It will be an opportunity like no other to showcase our city and continue building on the positive trends of the last few months. More information about the race and its local impact can be found at nascarchicago.com/localinfo.com.
As we work to keep the momentum going, I am excited to share that the State Budget that was signed last week is the most tourism-friendly budget we have ever seen! Along with various other pro-tourism funds, we received an additional $3.5 million to increase our international presence and to support domestic marketing campaigns. This brings our total State support to $19.7 million.
Finally, I want to once again thank everyone that attended our Annual Meeting earlier this month. It was a moving and hope-filled celebration and we could not have done it without our partners. At the Annual Meeting, we released our 2022 Annual Report, 2023-2025 Strategic Plan, and our Ethos, which we have created with World Business Chicago to help define the Chicago spirit and to equip us all with inspirational language to guide the way we talk about the city we all love. These documents along with a full recording of the event can be found on the Partner Extranet.
Thanks again for all that you do to make Chicago so welcoming for visitors, and I look forward to sharing updates throughout the summer!
Sincerely,
Lynn Osmond
President and CEO
Choose Chicago
Welcome new partners
Access Destination Services
Activate Games
Artango Bar & Steakhouse
Begyle Brewing
BRE Hotels & Resorts
Chicago Yachting
Fine Arts Building
Hilton Rosemont/Chicago O'Hare
Hotel Cass – An IHG Holiday Inn Express
Hummingbird Meetings & Events
Inspire
J.Parker
King Karaoke
LBS Translations
Lo Rez Brewing
Maria Pinto
Midwest Coast Brewing Company
Old Irving Brewing Co.
PRG
Qwick
Roosevelt Collection Shops
Spiteful Brewing
The Barrel Run
Tours by City Girl
Treblemonsters
V.Collective Rooftop
WorkLife Meetings
Windy City Limousine
WorkLife Meetings
June Partner Showcase Event
Wednesday, June 21
11:00am – 1:30pm 
Join us for the Choose Chicago Partner Showcase where you will meet over 40 partners, including new and long-time local businesses. This trade show style event offers an exclusive opportunity to network, stay on top of the latest trends, and discover the newest products and services to help you provide an unparalleled experience for your customers.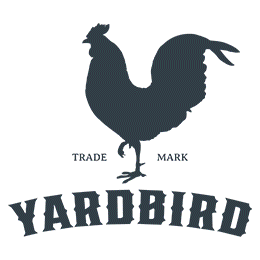 This event is complimentary. RSVP is required.
Location:
McCormick Place West Building – Gate 40
2301 S. Indiana Ave.
Chicago, IL 60616
Room W181 
Please Note: This invitation is to attend the event, not to the exhibit. This invite is for your use only and is non-transferable.
Partner opportunities
Tourism and Global Development FAM opportunities
We are looking for partners to support two Tourism and Global Development familiarization trips (FAMs) this fall. The FAMs will be an opportunity to showcase our city and partners to key tour decision makers from India and the United Kingdom. For more information, contact Naomi Hattori at nhattori@choosechicago.com.
India Tour Operator FAM in partnership with Brand USA

Dates: September 13-16, 2023

Seeking a hotel host for seven rooms as well as restaurant and attraction hosts
United Kingdom Tour Operator FAM in partnership with United Airlines

Dates: Flexible dates in September or October (4 days, 3 nights)

Seeking a hotel host for 10-12 rooms 
EDI Apprenticeship Program
Choose Chicago is looking for partners to support our Equity, Diversity and Inclusion (EDI) Apprenticeship Program and help create new pathways into our industry. Plans are underway for the 2023-2024 EDI Apprenticeship Program, which will connect apprentices to 600 hours of work, 3 – 4 career tracks, and guaranteed placement for full-time entry-level work at the conclusion of the program in 2024.
To learn more contact Roz Stuttley, Director, Equity, Diversity and Inclusion, rstuttley@choosechicago.com or visit the Apprenticeship Program's website. 
Update from the Sales and Services team
Corporate Event Marketing Association (CEMA) Study Tour
On June 6 and 7, we co-hosted the Corporate Event Marketing Association (CEMA) for Study Tour at Salesforce Connections along with our partners at Marriott Marquis. CEMA works to advance strategic event marketing and marketing communications for senior-level event marketers and industry professionals. This Study Tour was an opportunity for a select group (approximately 25) of industry professionals to learn firsthand about managing a hugely successful proprietary event from Salesforce and for us it was a great opportunity to showcase Chicago to high-profile corporate event professionals who plan large-scale events.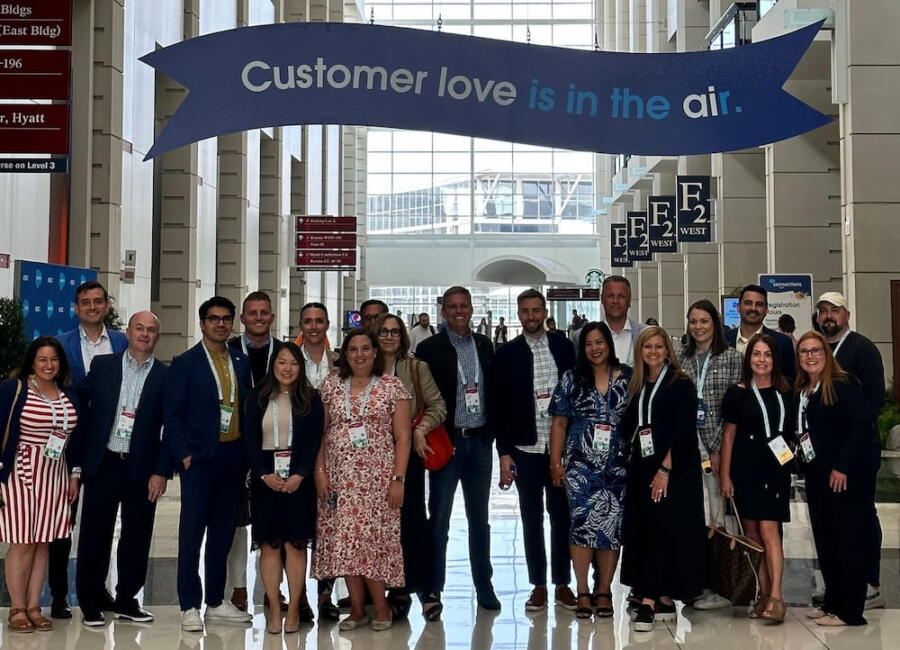 Highlights from Recent Shows and Events
2023 National Restaurant Association Restaurant, Hotel-Motel Show, May 20-23:

The 2023 Restaurant Show was a great success, with an increase in attendance and exhibiting companies of about 8% compared to last year's show. The show hosted nearly 55,000 foodservice professionals with 2,100 exhibitors covering over 660,000 square feet.

NCA 2023 Sweets & Snacks Expo, May 23-25

: The final scheduled Sweets & Snacks Expo at McCormick Place saw record-breaking attendance of over 18,000 and enjoyed a record-breaking number of exhibitors (825), of which over 200 of them were first-time exhibitors. While we are disappointed that Sweets & Snacks is relocating to Indianapolis and Las Vegas starting next year, we are honored to have been the home of the show for 25 years and are thrilled that the final show was a huge success

.
American Society of Clinical Oncology (ASCO) 2023 Annual Meeting, June 2-6

: The ASCO Annual Meeting at McCormick Place saw record-breaking professional attendance of over 36,000 oncologists and record-breaking total attendance of over 44,000. This is a 3% increase in total attendance since 2019, their last record-breaking year, also in Chicago. The lifted travel restrictions made a big difference in their success this year, with 38% of their total attendees coming from international destinations.
Upcoming shows and events at McCormick Place
June 22-27: American Library Association (ALA) 2023 Annual Conference & Exhibits

June 28-July 6: USA Volleyball Girls 14-17s National Championship 2023

July 7-10: NIKE National Invitational Tournament

July 17-19: Institute of Food Technologies (IFT) FIRST 2023
Other upcoming events in Chicago
June 12-14: NeoCon 2023 at the Merchandise Mart

June 16-17: US SailGP at Navy Pier

June 25: Chicago Pride Parade

July 1-2: NASCAR Chicago Street Race

July 13-16: Windy City Smokeout

July 21-23: Pitchfork Music Festival
James Beard Foundation Awards
Chicago was proud to once again host the prestigious James Beard Foundation Awards earlier this month! The weekend celebration of the United States culinary industry culminated with the Restaurant and Chef Awards on Monday, June 5 at the Lyric Opera House. Choose Chicago President and CEO Lynn Osmond joined Mayor Johnson and Governor Pritzker on-stage to welcome the James Beard Foundation and to celebrate Chicago's thriving restaurant scene. It was a great day for Chicago, with Damarr Brown of Virtue Restaurant winning Best Emerging Chef and Genie Kwon and Tim Flores of Kasama winning Best Chefs in the Great Lakes Region.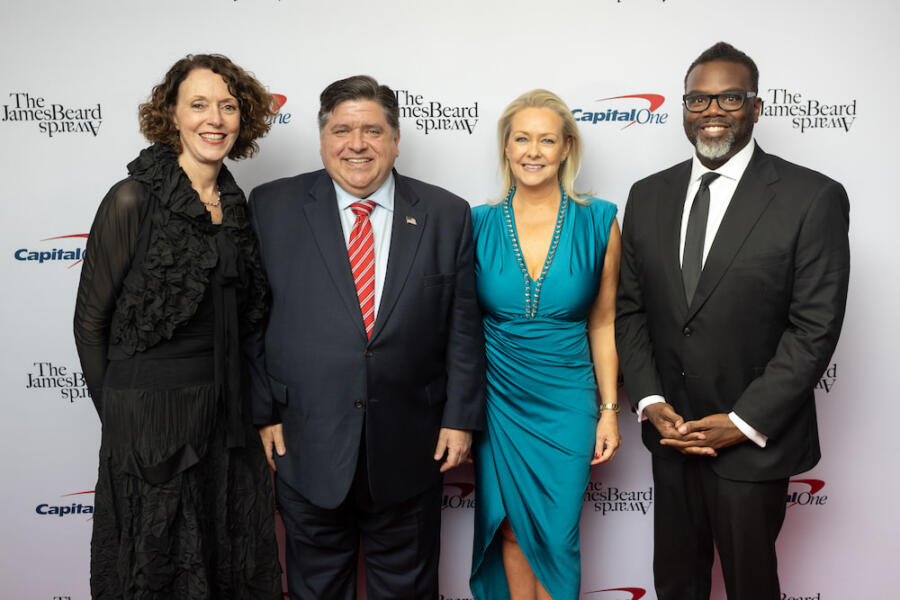 Neighborhood Tourism Conference
On Tuesday, June 6, Choose Chicago hosted the 2nd Annual Neighborhood Tourism Conference at the Chicago Cultural Center. Attendees from neighborhood chambers of commerce, Community Development Corporations, and City agencies came together for an afternoon of insightful discussions on various topics including neighborhood special events, engagement with local media, leveraging social media and content creators, and collaborating with hotels. The event concluded with a networking event with catering provided by multiple small business vendors from various neighborhoods.
---