A note from the President and CEO
Dear Partners,
Summer is in full swing and here at Choose Chicago we are working hard to continue building on recent momentum to deliver wins for the entire hospitality and tourism industry.
We are starting the second half of the year on an exciting note by kicking off this month with the inaugural NASCAR Chicago Street Race. Even though Mother Nature was not on our side, the event was a triumph for Chicago with millions tuning into NBC and our picturesque skyline proving to be the perfect backdrop. We are conducting a full analysis of the economic impact of the NASCAR race, which will be completed and shared later this summer.
Additionally, last week Board Chair Glenn Eden joined Governor Pritzker as he announced record-breaking hotel revenues for Fiscal Year 2023. While the city and the state are not yet at pre-COVID occupancy numbers, this is another great sign of the continued rebound of the tourism industry. I look forward to continuing to work with our state partners to drive visitors to all corners of our state!
Sincerely,
Lynn Osmond
President and CEO
Choose Chicago
Welcome new partners
Barrel Wine and Cheese/Cocktails
Beat Kitchen on the Riverwalk
Berkadia
Chicago Chop House
Chicago Scavenger
Cultivate
Dovetail Brewery
Express Employment Professionals
Fioretta
Forbidden Root
HERITAGE Museum of Asian Art
Hilton Oak Lawn
Hopewell Brewing
Illuminated Brew Works
Junket
K. Carlton, Inc.
Kaplan International – Chicago
Magic by Randy
Partybus-Rental.net
Pilot Project Brewing
REI
Sho-Link
TacoRio
Veteran Roasters
July Partner Networking Event
Join us for our July Partner Networking Event!
A Taste of Avondale
Wednesday, Jul. 26  |  5:30-7:30pm
Come explore all that Avondale – named one of the best neighborhoods in the world – has to offer! Experience the beautiful Rockwell on the River and enjoy flavorful bites and beverages from local and award-winning restaurants. You'll also experience live music and other community activations during our July partner networking event. We hope to see you there!
Discover dozens of participating businesses including:
Parachute
CheSa's
eden
Mirabella Italian Cuisine
Chicago Electric Boat Company
Wateriders Kayaks
Honey Butter Chicken
The Wolfhound
Soul & Smoke
BeatMix Music
Sole Ingredient Catering
Trogo
Thattu
Metropolitan Brewing
TriBecca's Sandwich Shop
Rockwell on the River
3057 N Rockwell St.
Chicago, IL 60618
Please note: This invite is for your use only and is non-transferrable.
Choose Chicago Foundation opportunities
The Choose Chicago Foundation is excited to offer opportunities for partners to sponsor our Annual Fundraising Event, September 20 at the IO Godfrey Rooftop. The Foundation is the official non-profit affiliate of Choose Chicago dedicated to strategically promoting equity, diversity, and inclusion initiatives that benefit youth, community, and workforce development through financial support and long-term training opportunities.
Sponsorship opportunities are available at the following levels:
Standard: $1,000

Logo inclusion on Choose Chicago Foundation landing page for one year from event
Verbal recognition as supporter onsite during the program remarks
2 tickets to attend the event

Premium: $2,500

Logo inclusion on Choose Chicago Foundation landing page for one year from event
Verbal recognition as supporter onsite during the program remarks
Logo recognition onsite on all digital sponsor signage
3 tickets to attend the event

Gold: $5,000

Logo inclusion on Choose Chicago Foundation landing page for one year from event
Verbal recognition as supporter onsite during the program remarks
Logo recognition onsite on all digital sponsor signage
5 tickets to attend the event
Opportunity for mutually agreed upon onsite activation (activation costs are the responsibility of the sponsor)
Logo inclusion on event digital invite and promotional flyers (pending deployment details)
For more information and to take advantage of this opportunity to support the vitality of the tourism industry, contact Roz Stuttley at rstuttley@choosechicago.com.
Update from the Sales and Services team
The Choose Chicago Sales team is thrilled to share that we have exceeded our sales goals for the first half of 2023! Through the end of June, we are at 105% of our definite room night goal and 137% of our lead generation goal. This is a great sign of the impact of our sales efforts and we look forward to building on this success!
The Choose Chicago Sales team has been hard at work this summer hosting events and building relationships to continue expanding our sales efforts:
Bay Area Client Event
On June 12, we joined our partners in San Francisco to host a Bay Area Client Event at a Cubs vs. Giants game. Along with partners MPEA, ASM Global, Pendry Chicago, Fairmont Chicago, Hyatt Regency McCormick Place, and Marriotts of Chicago, we hosted 27 important clients as part of our "City by the Lake visits City by the Bay" sales mission. These clients represent 18 different accounts, 64% of which are considered new business and representing over $270 million in economic impact. It was a terrific event that helped build and expand upon our relationships in the Bay Area, and Chicago received a very warm welcome.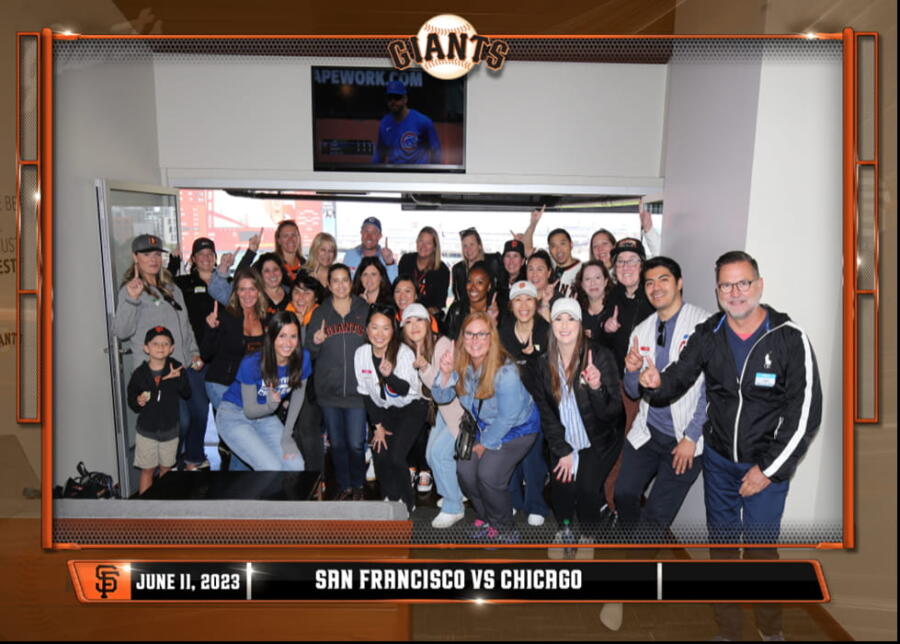 ConferenceDirect D23 Conference
On June 20-22, Choose Chicago partnered with Hyatt Regency McCormick to host approximately 150 meeting industry professionals for a three-day conference to review current topics in EDI and provided an opportunity for Chicago to showcase our diverse neighborhoods and offerings to top customers.
Lippman Connects Exhibit & Sponsorship Sales Roundtable
On June 22, Choose Chicago sponsored and participated in an Exhibit Sales Roundtable at the Marriott Marquis Chicago produced by Lippman Connects. This program was a facilitated information-sharing experience for executives, managers and professionals with conversation focused on creative types of sponsorships, different ways of selling exhibit space and how to embrace AI technology. Lippman Connects will be holding another roundtable on the topic of Attendee Acquisition at Hyatt Regency McCormick on July 27.
Highlights from recent shows
The Society of Nuclear Medicine and Molecular Imaging (SNMMI) Annual Meeting, June 24-27: In-person registration for the SNMMI Annual Meeting landed 5% above their 2022 event.
​​The American Library Association (ALA) Annual Conference & Exhibition, June 22-27: The ALA exceeded their 15,000 attendance goal with close to 16,000 attendees. This year they had a 20% increase in attendance as final attendance for 2022 was 13,169 at their Annual Conference in Washington, D.C.
USA Volleyball Girls 14-17s National Championship 2023, June 28-July 6: Final numbers are pending, but this first-time event in Chicago anticipated welcoming nearly 60,000 athletes, families, coaches, and officials.
American Dental Hygienists Association 2023 (ADHA23) Annual Conference, July 7-9: Based out of Chicago, the ADHA celebrated 100 years as the largest national organization representing the professional interests of dental hygienists at ADHA23. This is the largest event for dental hygienists in the US and it was their first time at McCormick Place, with over 2,000 attendees.
NIKE National Invitational Tournament of Champions (TOC), July 7-10: Celebrating its 25th anniversary, the TOC is the most competitive and prestigious interscholastic and club tournaments in the world. Final attendance is pending, but the event expected 30,000 athletes, families, coaches and officials from all US states and Canadian provinces.
Upcoming shows and events at McCormick Place
July 17-19: Institute of Food Technologies (IFT) FIRST 2023
July 26-29: Advertising Specialty Institute (ASI) Show Chicago 2023
August 14-18: 2023 Parliament of the World's Religion
Staffing updates
We are thrilled to share three important staffing updates as we continue to work to grow the Choose Chicago team.
First, Eric Kincaid, who joined Choose Chicago in 2021, has been promoted to Vice President of Sales. Since joining the Choose Chicago team, Eric has been critical in securing a number of major new clients, including taking the lead in helping us secure the Democratic National Convention for August 2024. In his new role, Eric will work under the leadership of Senior Vice President of Sales and Services Dustin Arnheim to execute the business plan for the sales team and achieve our organizational goals.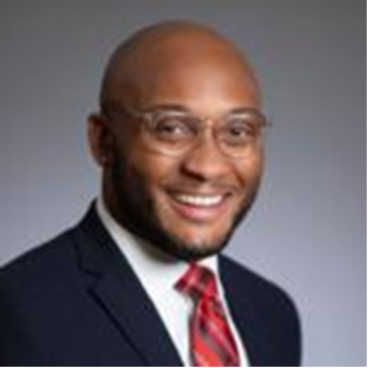 Second, we are pleased to welcome Lisa Nucci to the Choose Chicago team as our Chief Marketing Officer! Lisa brings 15 years of marketing experience to Choose Chicago and comes to us directly from the Chicago Architecture Center (CAC) where she served as Chief Creative Officer. Prior to CAC, Lisa was Executive Director of Marketing for the Chicago Bulls for 9 seasons, directing the team's grassroots initiatives, youth engagement programs, retail marketing and special initiatives. Lisa joined the Choose Chicago team on July 12 and is responsible for coordinating all of our marketing efforts across the organization.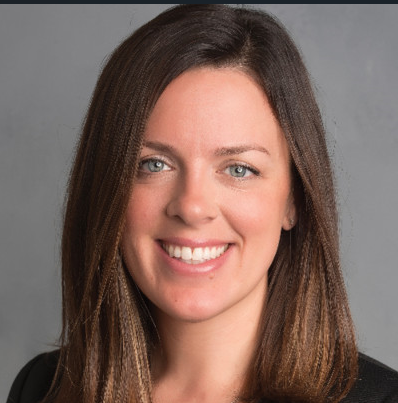 Finally, Tara Welch, a veteran operations leader for mission-driven organizations, will be joining Choose Chicago as the new Chief of Staff for our growing leadership team. Tara brings over 20 years of experience to Choose Chicago, including an extensive background in education, operations, project management and program leadership. She comes to us directly from Global Cities, Inc., a program of Bloomberg Philanthropies, where she served as Chief of Staff and later went on to serve as Director or Program Operations. Tara will assume her role as Chief of Staff on July 31, 2023.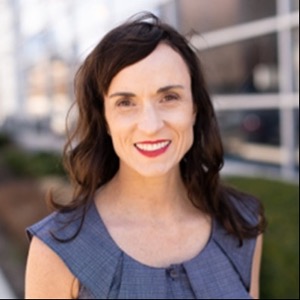 Dublin and London receptions
In June, Choose Chicago had the pleasure of traveling to Dublin and London to engage with media, influencer, and travel trade contacts in these important markets.
First, we hosted 25 key individuals in Dublin for a wonderful lunch reception at Hugo's Restaurant on Merrion Row. Chef Aaron Cuschieri of The Dearborn in Chicago collaborated with the team at Hugo's to prepare a lovely four-course meal and show off the culinary talents of both cities. The luncheon served as a great opportunity to update clients in this market on Chicago's latest openings, events, and anniversaries.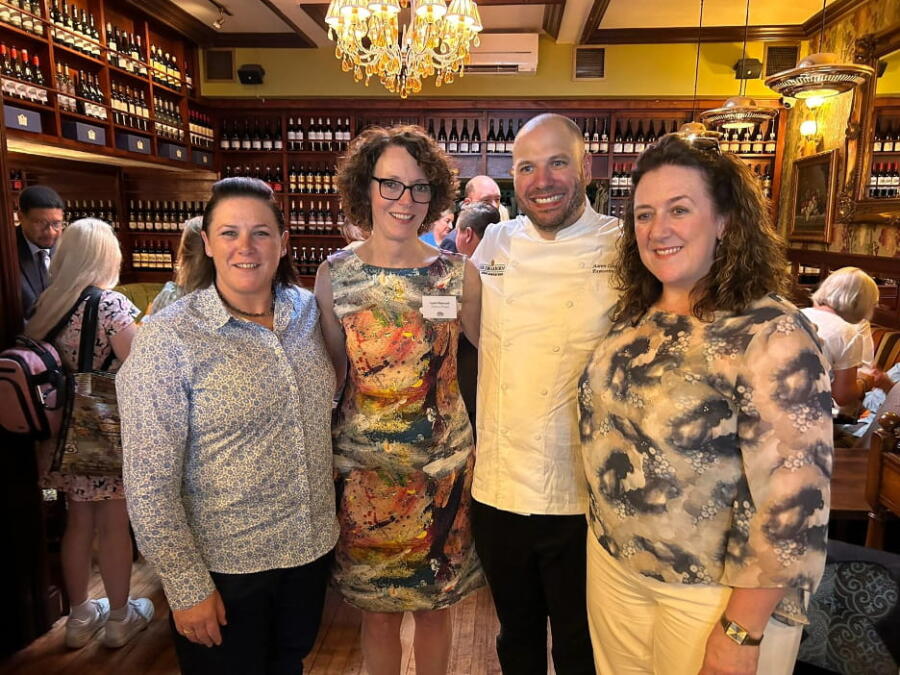 Following Dublin, we headed to London to host a media, influencer, and travel trade baseball outing at the MLB World Tour: London Series 2023. We hosted 40 key media, influencers, and tour operators at the Cubs-Cardinals game, including a pre- and post-reception at London Stadium. Helping us celebrate and spread the love for Chicago and the city's great sports scene was special guest Marina Squerciati, best known as Officer Kim Burgess on the hit television show, Chicago P.D.
In Dublin and London, the Tourism and Global Development made sales calls to tour operators, wholesalers, and airline partners, holding meetings with Cassidy Travel, Sun Travel, Jetset, Trailfinders, Aer Lingus, United Airlines, and more.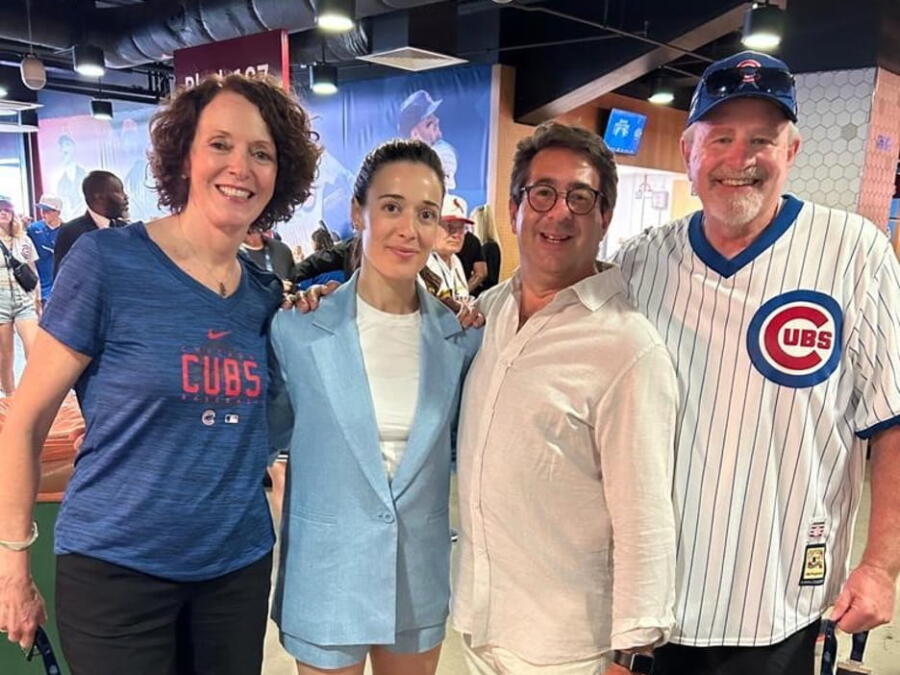 Media Results:
---