A note from the President and CEO
Dear Partners,
Earlier this month, I marked my one-year anniversary as President and CEO of Choose Chicago. As I reflect on the end of my first year as President and CEO, I am filled with gratitude to the many people that have helped make my transition into the role a smooth and successful one. I want to specifically thank all of you – our Choose Chicago partners – for your guidance, partnership, and support. Thank you for all that you do making Chicago's hospitality industry the best in the country.
I am proud of all that we have accomplished together during my first year at Choose Chicago. From once again being named Best Big City in the US; to locking down major future conventions like the 2024 DNC and the 2030 Rotary Annual Convention; to the launch of the When You Go You Know campaign and the successful full return of Chicago Restaurant Week; to traveling to the United Kingdom, Mexico, Canada, and across the country to sell Chicago; this has been a year full of accomplishments and momentum-building. Most importantly, we are working hard to build a successful team at Choose Chicago – I am pleased to have brought on board 14 new employees during my first year.
The beginning of my second year at Choose Chicago comes at a point of transition across the entire city. As we welcome Mayor Johnson, I know that there is still so much work ahead and I look forward to continuing to work closely with all of you to enrich all Chicagoans through travel!
Sincerely,
Lynn Osmond
President and CEO
Choose Chicago
Welcome new partners
After
Bodega Taqueria y Tequila
Carol's Pub
Chicago Midwest Made
DMG Security Inc.
Embassysecurity.net
Headquarters Beercade
Joe's Bar
MingHin Cuisine
Nicole Jordan Catering
Parachute
SUV Chicago Limo
The Bellevue Chicago
The Canvas by Ever
The Cauldron
United Bus, Inc
Virgin Experience Gifts
Upcoming partner events
Register for the 2023 Annual Meeting of Partnership
This is your reminder to register for the Choose Chicago 2023 Annual Meeting of Partnership! Join President and CEO Lynn Osmond at the Salt Shed on Thursday, June 1, 2023 and also hear from Mayor-elect Brandon Johnson as well as special guest Geoff Freeman, President and CEO of the U.S. Travel Association.
Agenda:
2:30pm-3:30pm: Registration and networking
3:30pm-5:00pm: Program
5:00pm-6:00pm: Reception
Location:
The Salt Shed
1357 N. Elston Avenue
Chicago, IL 60642
Enter on the east side of the building at the Lobby Entrance
Cost: $35
Save the Date – June Partner Showcase
Mark your calendar for Wednesday, June 21 to join us for our upcoming Partner Showcase. Join other Choose Chicago partners for an exclusive opportunity to network, stay on top of the latest trends, and discover the newest products and services to help you provide an unparalleled experience for your customers. Invite to follow in the next few weeks.
Marketing campaign updates
In April, we joined the Chicago Department of Cultural Affairs and Special Events (DCASE) to announce the launch of a new Performing Arts Campaign, Go Live Chicago. The recovery of the performing arts industry in Chicago continues to be uneven, and this campaign is the result of months of work with the industry to identify ways we can provide more support. The campaign launched in April and lasts through the end of June with provocative creative. More information can be found at GoLiveChicago.org.

Additionally, in support of the summer travel season, the When You Go You Know campaign is running in key national and regional markets with fresh advertising creative. The campaign is designed to reach travelers at every stage of the planning journey – from awareness to booking – with advertising across a variety of media channels, including out-of-home, streaming audio, connected TV, display, paid social, and paid search.
Update from the Sales and Services team
The Choose Chicago Sales and Services team is thrilled to share that Knowland, the world's leading provider of data-as-a-service insights on meetings and events for hospitality, has announced that the Chicago market led the U.S. meetings and events industry by total attendee volume in April! According to STR, we were also a top market for group rooms sold in April.
This is an excellent sign for the continued strong recovery of meetings and events in Chicago. We are off to a great start in 2023 and we expect that momentum to continue into the summer. The National Restaurant Show, taking place May 20-23, has announced that they are expected to exceed 2022 international attendance with attendees from more than 100 countries registered. Sweets and Snacks 2023, taking place May 23-25, is tracking 13% ahead of 2022 in registration. And the American Society for Clinical Oncology (ASCO) show on June 2-6 is currently exceeding their pre-COVID registration numbers. We look forward to sharing continued success stories all year!
Staffing update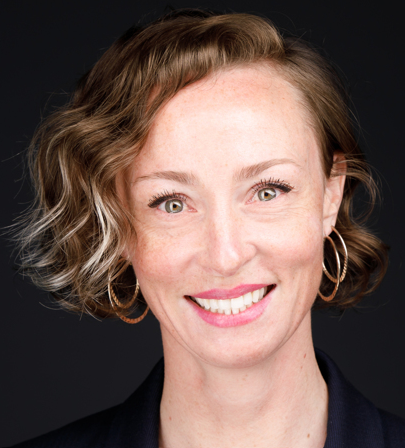 Choose Chicago is excited to welcome Elke Opsahl, CDME, as our new NE/SE Director of Sales! Elke (pronounced Elk-ee) joins us with a combined tenure of 9 years at Visit Salt Lake, most recently serving as their Director of Convention Sales. Elke has also worked as the Director of Sales & Marketing at The Radisson Hotel Salt Lake City Downtown. Her first day with Choose Chicago was May 15.
Elke is our first dedicated seller in the NE/SE market handling 1,000+ peak groups since prior to the pandemic. Her hire is the latest step as we continue building back our team and target impacting both short-term corporate meetings and long-term convention business.
Highlights from Recent Shows and Events
HIMSS2023 Global Health Conference & Exhibition, April 18 – 21:

The largest healthcare information technology conference in the world, back in Chicago for the first time since 2015, brought more than 35,000 attendees.

"HIMSS 2023 in Chicago was a huge success! We were thrilled to be back in Chicago where we experienced a 35% spike in attendance over 2022. Chicago's variety of hotels, best-in-class restaurants, the vast healthcare industry in the area and having two international airports help drive attendance for us. We look forward to coming back."


– Elli Riley, Vice President, Events & Exhibitions, HIMSS

American Urological Association (AUA) Annual Meeting, April 29 – May 1:

Last in Chicago in 2019, the meeting went very well and the clients were happy to be back. Final attendance totaled 13,500.

"It was a pleasure to be back in Chicago for AUA 2023, and to witness the return of international travelers.  37% of our attendees were international, and Chicago's two international airports provided great access for our attendees that travel from all parts of the globe. Over 100 countries were represented at AUA 2023! Thank you Chicago. We look forward to returning."


– Janet Skorepa, Executive Vice President of Education & Meetings, AUA
 Upcoming shows and events at McCormick Place
May 15-21: NBA Draft Lottery and Combine

May 20-23: 2023 National Restaurant Association Show

May 23-25: 2023 Sweets and Snacks Expo

June 2-6: 2023 American Society of Clinical Oncologists (ASCO) Annual Meeting

June 22-27: American Library Association (ALA) 2023 Annual Conference & Exhibits

June 28-July 6: USA Volleyball Girls 14-17s National Championship 2023
 Other upcoming events in Chicago
May 27: Chicago Memorial Day Parade

May 27-28: Sueños Music Festival at Millennium Park

June 1: Choose Chicago Annual Meeting of Partnership at the Salt Shed

June 3-5: James Beard Awards Ceremonies

June 12-14: NeoCon 2023 at the Merchandise Mart

June 16-17: US SailGP at Navy Pier

June 25: Chicago Pride Parade

July 1-2: NASCAR Chicago Street Race
Updates from the Neighborhood Strategy Team
Hospitality and Tourism Summit
On Tuesday, May 2, the Choose Chicago Neighborhood Strategy team hosted a Neighborhood Pavilion at the Hospitality and Tourism Summit with 19 participating organizations – more than double last year's number! This was a great opportunity for our partners to pitch their neighborhoods directly to hotel concierges and front desk staff at the event. Additionally, Rob Fojtik, Vice President of Neighborhood Strategy, moderated a panel session with leaders from our neighborhood partner organizations discussing unique ways to promote Chicago's neighborhoods and ways they can support events and meeting planners.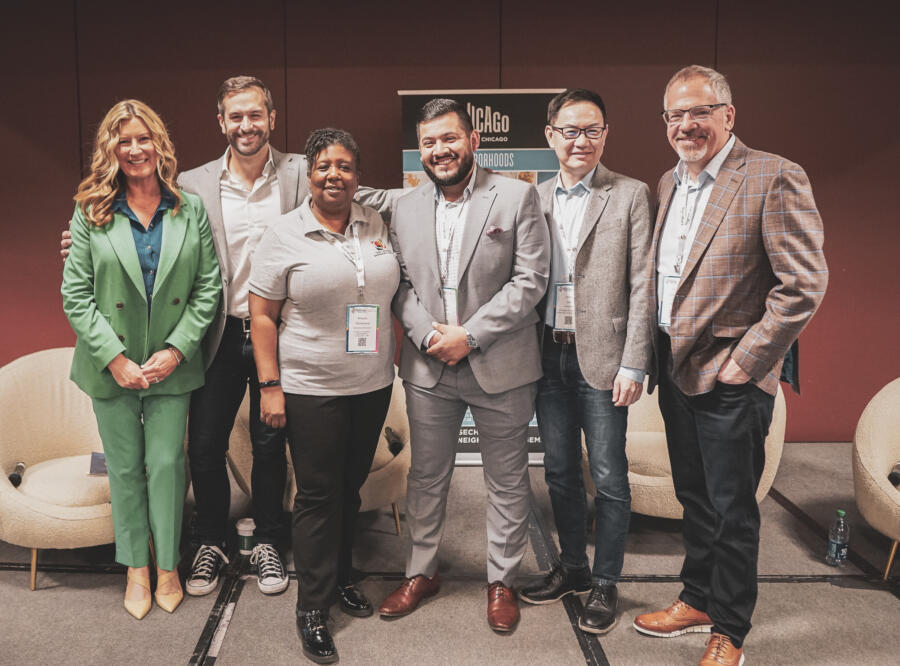 Digital Ads
Following a successful pilot of GPS-based ad tracking last year, the Neighborhood Strategy team kicked off our full digital ad campaign on May 15. This campaign includes ads for all of our 30 focus neighborhoods, highlighting different spots to visit in each community and driving traffic to the Choose Chicago neighborhoods page. We also launched a neighborhood festival campaign on May 5, starting with Mole de Mayo, to draw attendees to neighborhood festivals.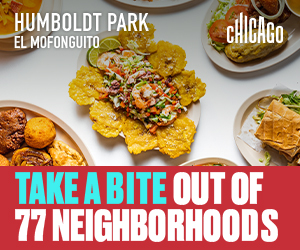 BrandSmart Awards
The Choose Chicago Neighborhood Resident Influencer Network Program was recognized with two BrandSmart Awards by the American Marketing Association in April. We received the Gold Influencer Marketing Award in recognition of most effective and creative use of an influencer marketing campaign to achieve a business outcome, as well as the Grand Champion Award, which was selected from all of the individual category winners. The winning Choose Chicago program engages local social-media savvy neighborhood residents to produce compelling content about their neighborhoods which helps ensure our marketing materials speak with an authentic voice for each community.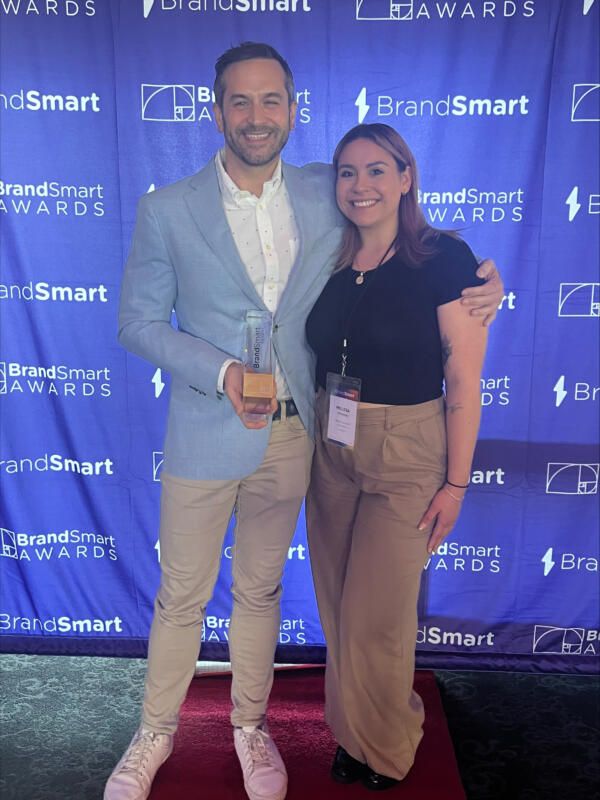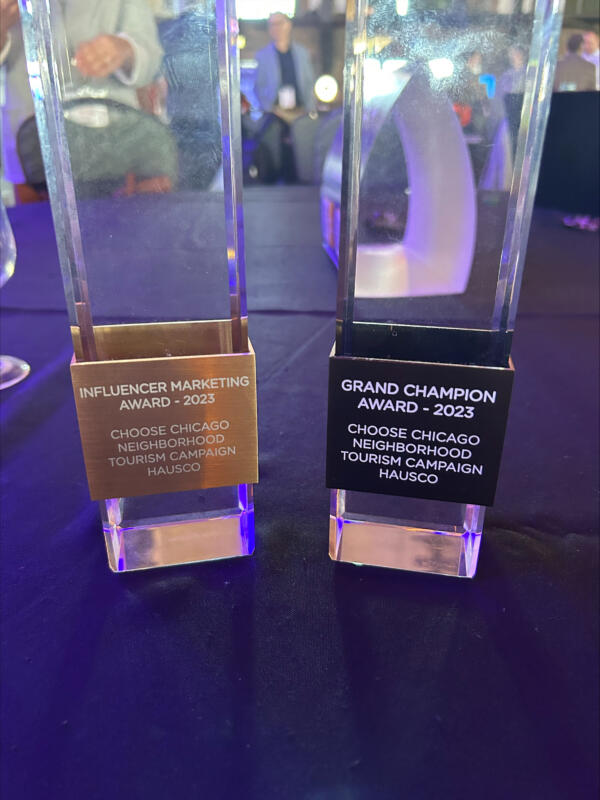 Mexico City Media, Influencer, and Travel Trade Reception
On May 3, the Choose Chicago Media Relations and Global Development teams hosted a media, influencer, and travel trade client event in Mexico City. Over 100 key media, influencers, and tour operators joined an evening reception at Carmela y Sal restaurant in the Polanco neighborhood of Mexico City. Food was provided by Chef Carlos Gaytan of Tzuco in Chicago and Chef Jose Sosa of ummo, the newly announced second restaurant of Tzuco's restaurant group SOMOS Hospitality. Special guest Marina Squerciati, best known as Officer Kim Burgess on Chicago P.D., joined the team to celebrate and share her love for Chicago and the city's culinary, arts, and entertainment scene.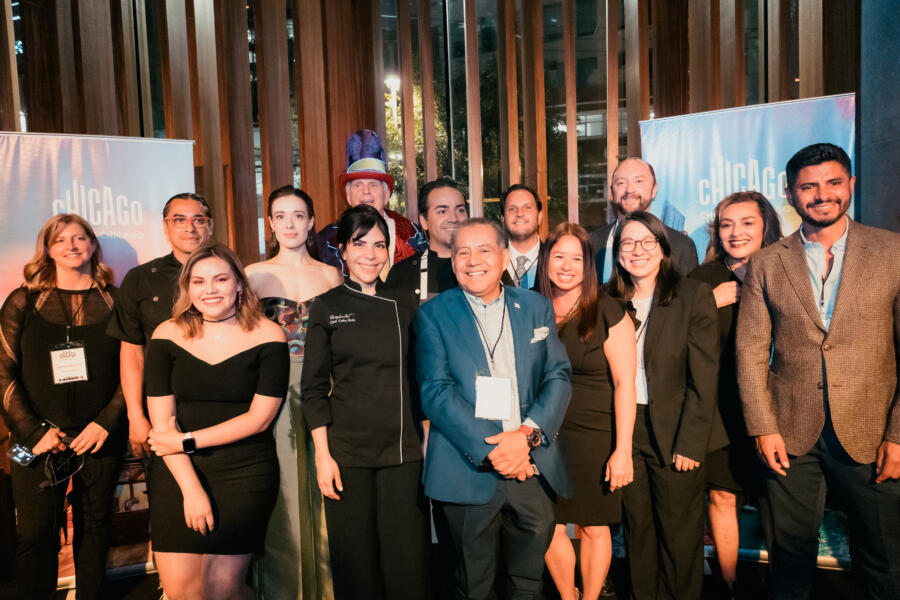 Highlights from local coverage:
---