The pop-up phenomenon has been taking Chicago by storm. These limited-edition experiences span almost every industry, from retail to restaurants to full-on museums. And the city has fully embraced the trend. Shoppers flock to brick-and-mortar shops of trendy online-only stores, like Mejuri and Glossier. A recent one-weekend-only pop-up from a popular Michigan deli drew hours-long lines. And neighborhood bars temporarily transform themselves into everything from Westeros to the Fyre Festival.
One of the most popular pop-up experiences? Experiential museums. And Chicago is lucky enough to have three interactive and artistic pop-ups this summer, each with its own distinct vibe. Here are three new Chicago pop-up museums to add to your 2019 summer bucket list.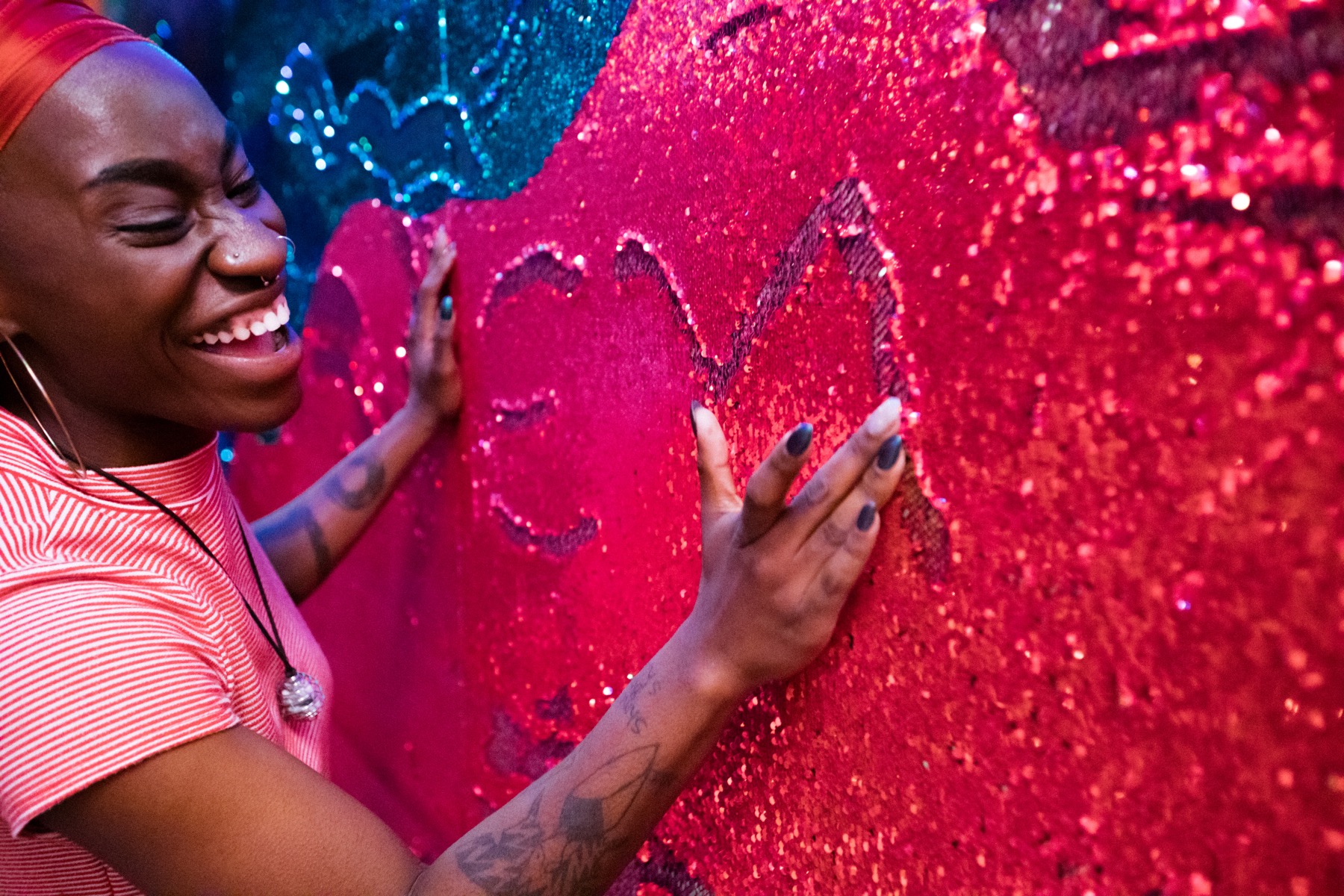 The wndr museum first began as a Chicago pop-up in early 2018.  But thanks to its immense popularity — 300,000 visitors in one year — it's now here to stay as a permanent fixture to the Chicago museum scene. The museum keeps the pop-up vibes alive with rotating temporary exhibits throughout the year.
The recently launched Chapter 2 is titled Tangible/Intangible. It includes an array of interactive (and Instagram-friendly) experiences based around that theme, like a sequin tunnel, "sound shower", zen zone, a gravity-defying mural, and more. The works were created just for wndr by dozens of artists from Chicago and around the world.
One holdover from Chapter 1: an Infinity Mirror Room from the world-famous series by iconic artist Yayoi Kusama.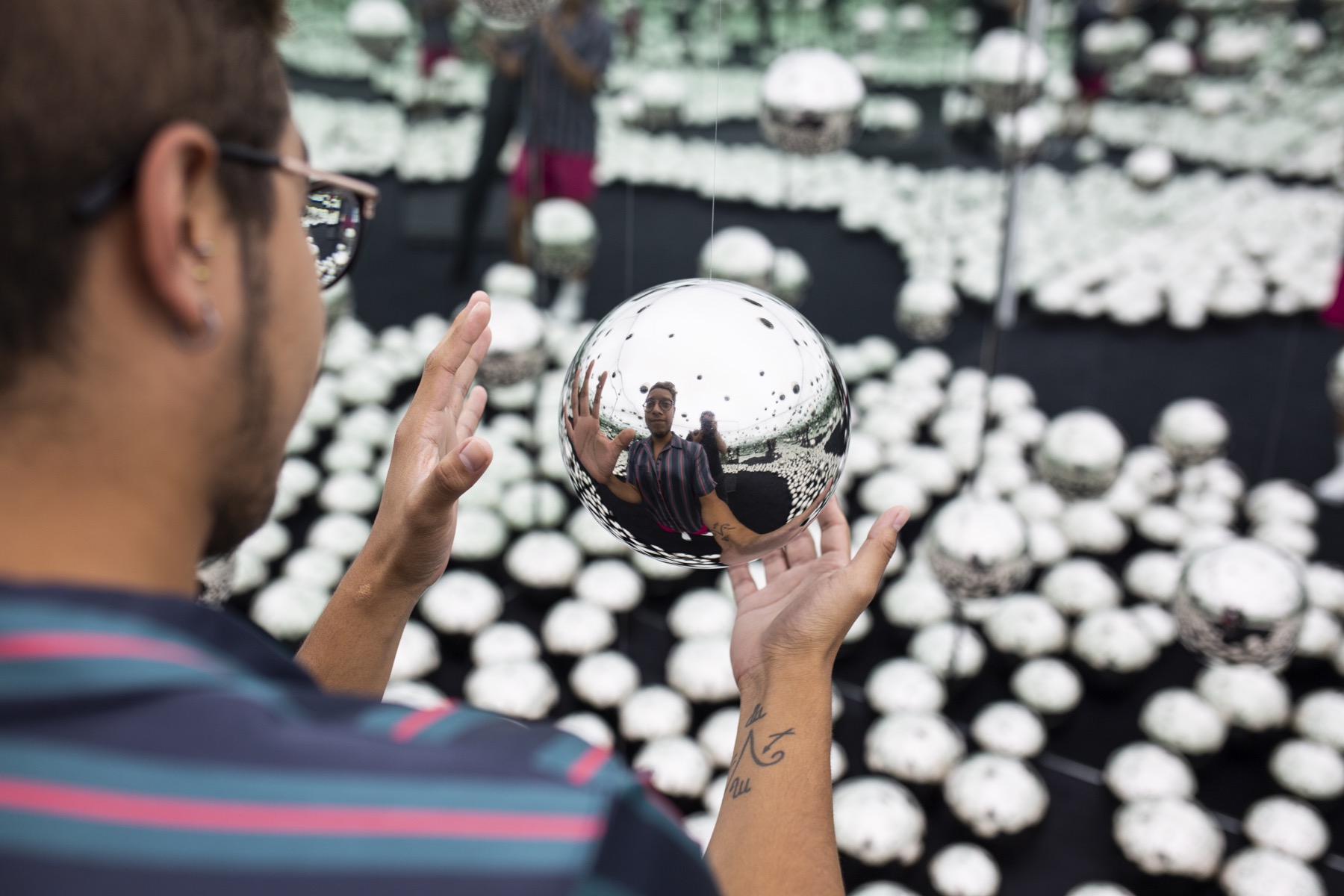 Dates: Chapter 2 opens Sept. 21
Location: 1130 W. Monroe St.
Hours:
Wednesday: 4 – 8 p.m.
Thursday and Friday: 12 – 9 p.m.
Saturday: 10 a.m. – 9 p.m.
Sunday: 10 a.m. – 8 p.m.
Tickets: Prices start at $32 and guests are encouraged to purchase their tickets online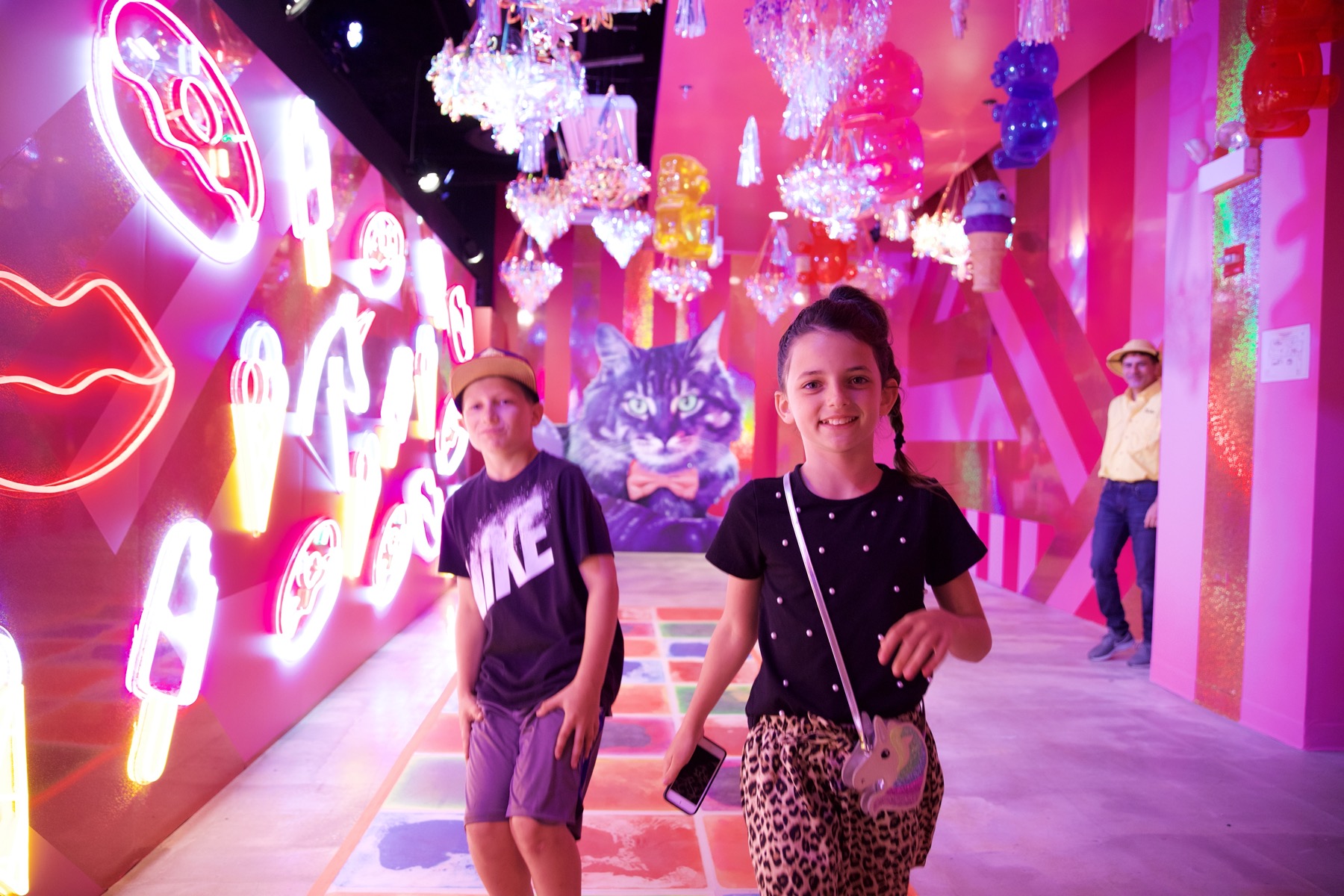 If you're on the hunt for a fun activity to please both the kiddos and your inner kid at heart, look no further than Bixbee Imagination Station. Located in Lincoln Park, this immersive pop-up museum is part delightful experiential pop-up and part retail shop focused on helping to further fund access for children's education.
The pop-up museum — running until mid-September —features various photo-worthy backdrops, including a cheeky pastel-colored wall with neon cut-outs of ice cream treats, popsicles, and donuts. Kids will enjoy the faux safari adventure at Imagination Station which includes activities based in jungles, forests, the ocean, and outer space. For each ticket purchased for the pop-up museum, Bixbee donates a percentage of the proceeds to help gift children's backpacks, school supplies, and more.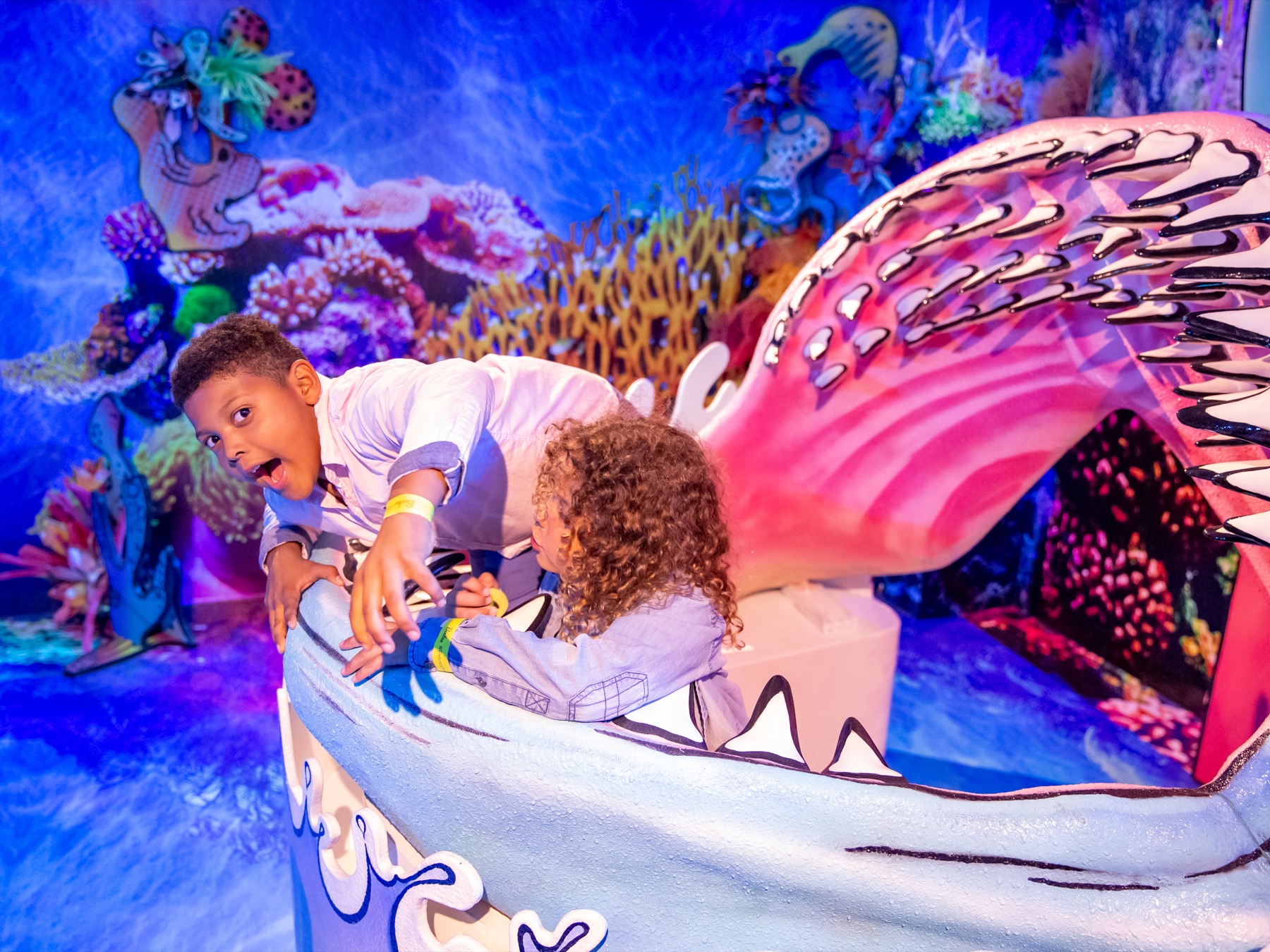 Dates: Currently running through Sept. 22
Location: Bixbee Imagination Station, 915 W. North Ave.
Hours:
Monday – Saturday: 10 a.m. – 9 p.m.
Sunday: 10 a.m. – 8 p.m.
Tickets: Tickets can be purchased online and vary by age group
$30 for adults
$23 for children ages 3 – 11
Free for children under 2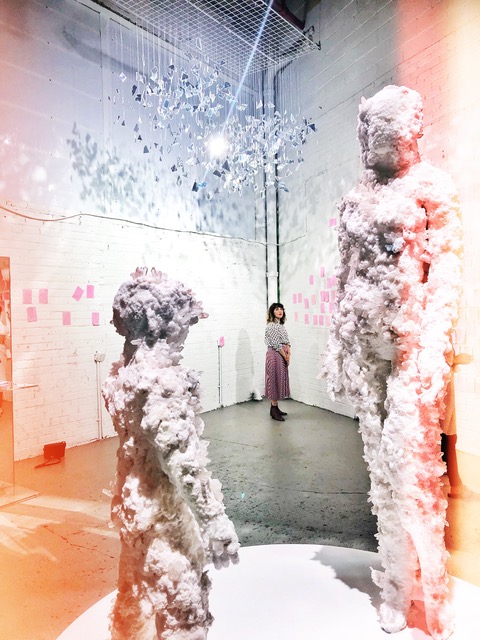 Refinery29's wildly popular 29Rooms — part interactive art exhibit, part quirky funhouse — took Chicago by storm late last year. Lucky for us (and our social feeds) it's coming back for ten days this July.
This time around, the theme of 29Rooms is "Expand Your Reality," a completely new real-world wonderland filled with 29 different experiences and collaborations. Designed to excite our creative senses, this year's pop-up museum features interactive installations from 12 different local and regional artists and groups, including Chance the Rapper's SocialWorks and the ACLU.
The upcoming 29Rooms will take place at the Skylight at the Chicago Board of Trade in the heart of the Loop. Tickets sold out quickly last year, so act fast and grab yours before they're gone.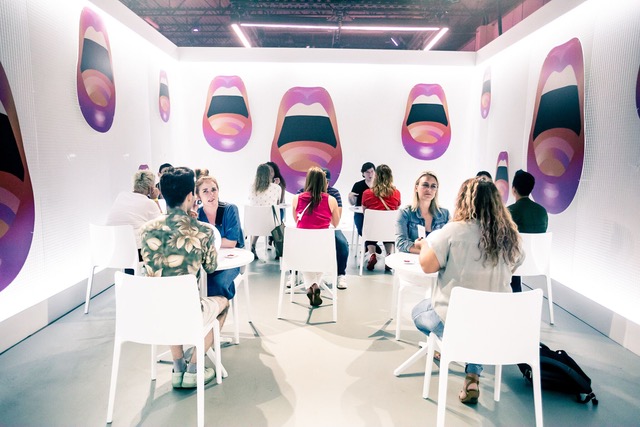 Dates: Thursday, July 18 – Sunday, July 28
Location: Skylight at the Chicago Board of Trade, 141 W. Jackson Blvd
Hours:
Weekends: 10:30 a.m. – 1 p.m.
Weekdays: 1:30 – 4 p.m., 5 – 7:30 p.m. and 8 – 10:30 p.m.
Thursday, 12 – 9 p.m.
Tickets: General admission tickets range from $32 – $49 and vary by date