Summer travel might look a little different this year, but that doesn't mean you can't still soak up the season with a short, sun-filled getaway. Luckily for Chicagoans, there are plenty of options, whether it's admiring historic architecture in Oak Park, wandering renowned Japanese gardens, tackling an outdoor ropes courses, and so much more. Here's a roundup of our top picks for a Chicago-area day trip.
Frank Lloyd Wright Home and Studio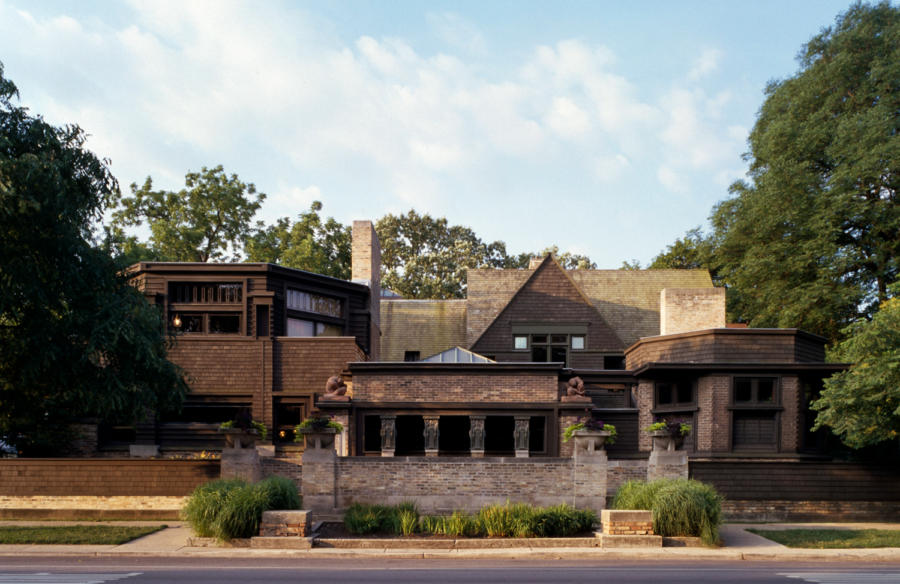 11 miles from Chicago
It's a quick drive or train ride from the city to suburban Oak Park, home to more Frank Lloyd Wright buildings than anywhere else in the world. Step inside the Frank Lloyd Wright Home and Studio to see where the famous architect lived and worked while designing his famous Prairie Style, the first uniquely American architecture. The studio offers guided, socially distanced tours both inside and outside the home. After the tour, be sure to explore the historic neighborhood to spot more of Wright's Oak Park designs, like the nearby Unity Temple.
Pullman National Monument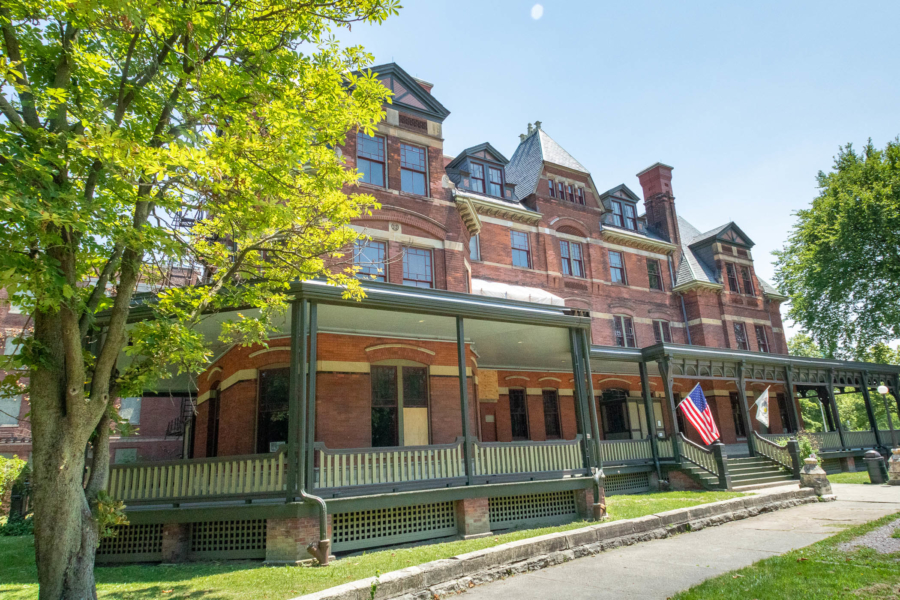 15 miles from Chicago
One of the best ways to explore the historic South Side neighborhood of Pullman is by spending time at the Pullman National Monument. The historic district is Chicago's one and only national monument, designated by President Barack Obama in 2015. A planned industrial utopia designed by luxury railcar tycoon George Pullman, the historic district also includes the National A. Phillip Randolph Pullman Porter Museum (temporarily closed due to COVID-19) and Hotel Florence. With plenty of open, grassy space, it's the perfect place to wander and admire the unique architecture and history of the area.
Waterfall Glen Forest Preserve
23 miles from Chicago
Hikers, bicyclists, horseback riders, and fishermen alike can all enjoy themselves at the Waterfall Glen Forest Preserve in Darien, Illinois. Only a short drive from the city, the 2,000-acre preserve includes a beautiful waterfall, a scenic bluff overlook, and over 11 miles of trails perfect for a summer hike away from the hustle of the city. Currently, the revised forest preserve hours are open an hour before sunrise until sunset.
Chicago Botanic Garden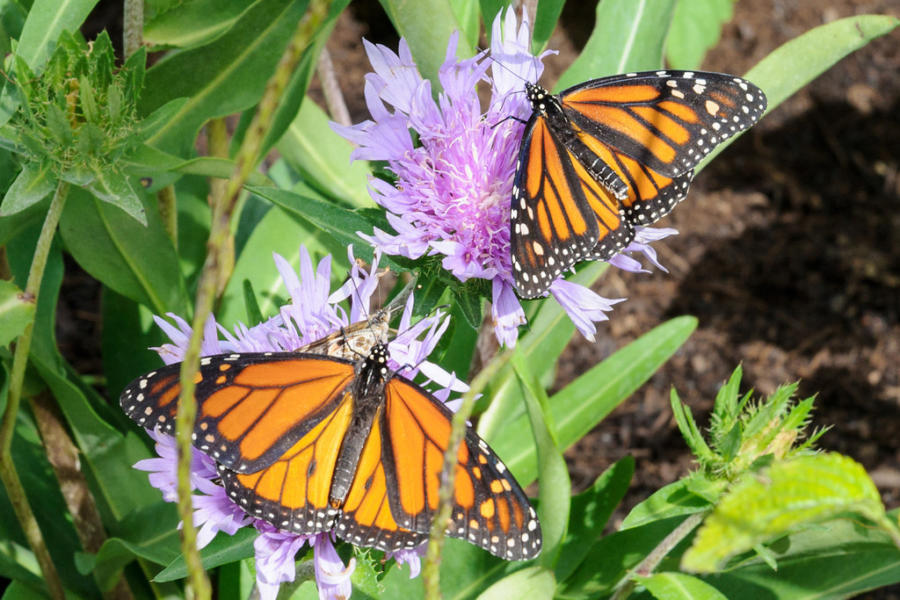 25 miles from Chicago
The Northern suburb of Glencoe is home to the Chicago Botanic Garden, a lush display of 27 floral and plant-filled gardens sprinkled across 385 open acres. There's plenty to explore at the Botanic Garden and the garden tours and trams are available to soak in the most popular and blooming areas.
Morton Arboretum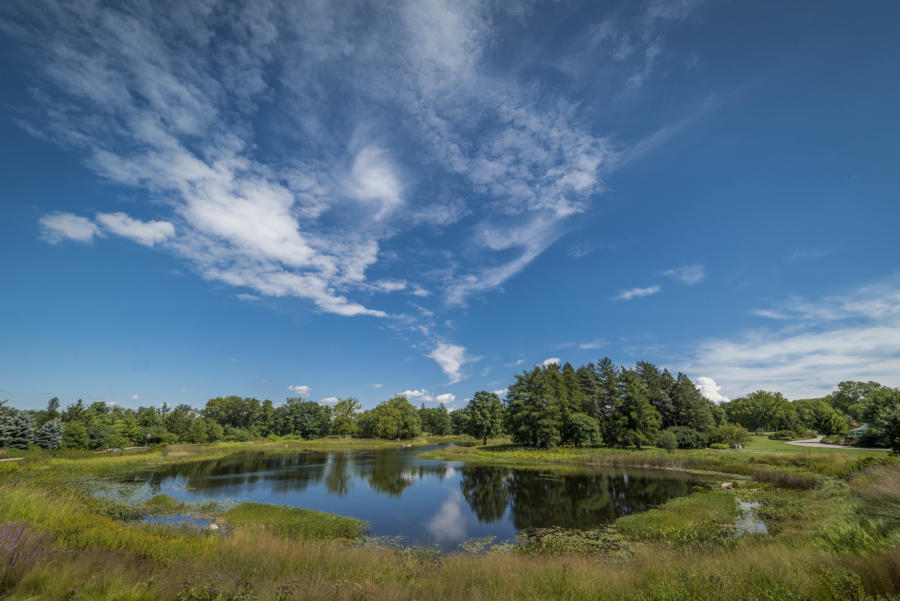 26 miles from Chicago
Located in suburban Lisle, the beloved Morton Arboretum is a public garden that includes over 1,700 acres and 222,000 live plants and trees. Perfect for nature lovers, the Arboretum houses both indoor and outdoor activities, including a 16-mile walking trail, children's garden, museum and more. You'll need to reserve a timed ticket in advance.
The Forge Outdoor Adventure Park in Lemont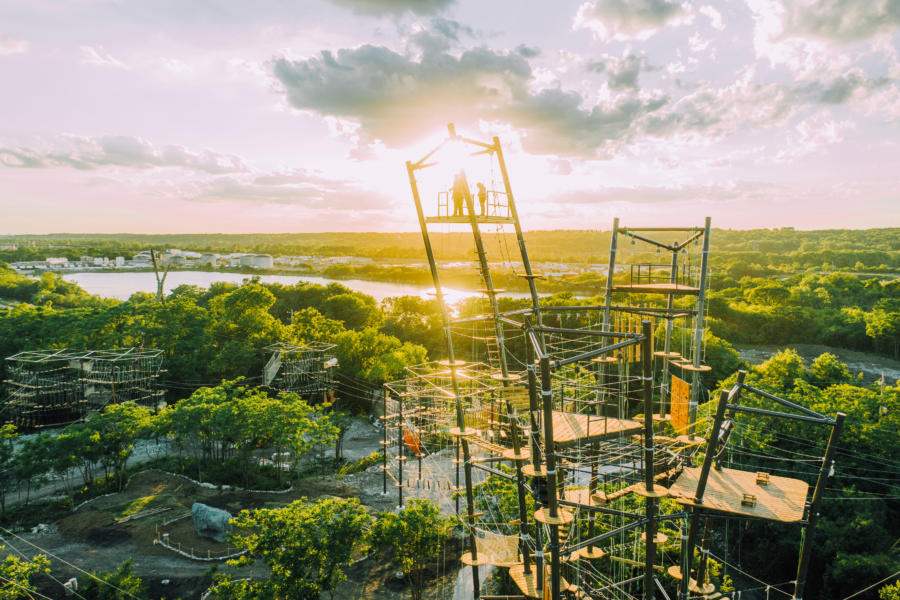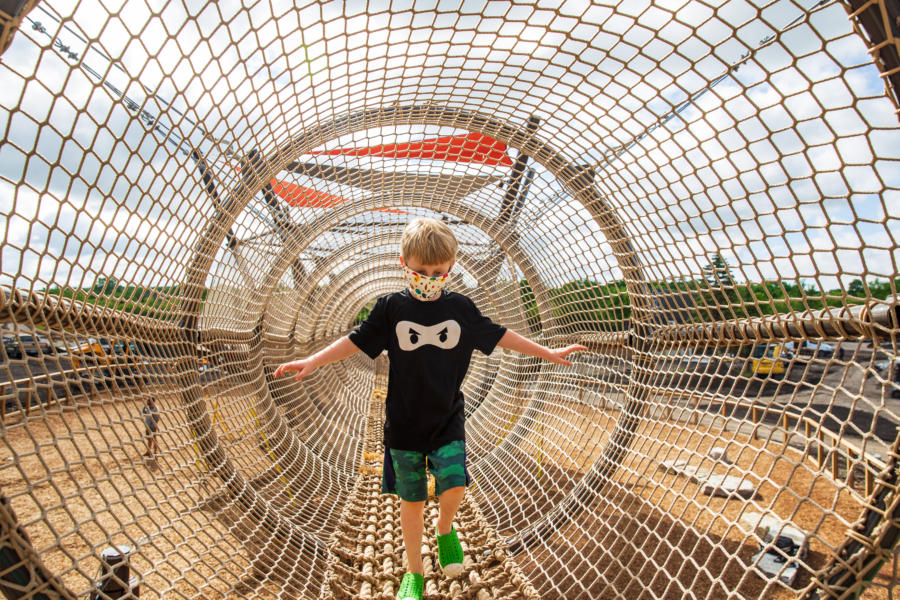 29 miles from Chicago
For those looking for a Chicago-area day trip filled with adventure, The Forge: Lemont Quarries is a one-of-a-kind destination perfect for families and friends alike. This new adventure park, built on 300 acres of land in Lemont, Illinois, includes multiple rope courses, ziplining, climbing walls, hiking, fishing, mountain biking, yoga, and more. Advance reservations are currently required.
Indiana Dunes National Park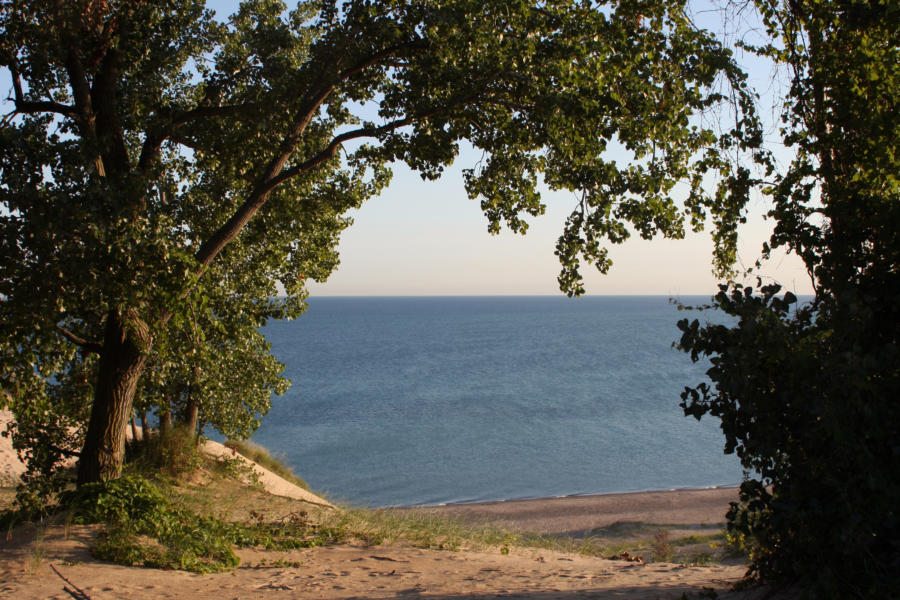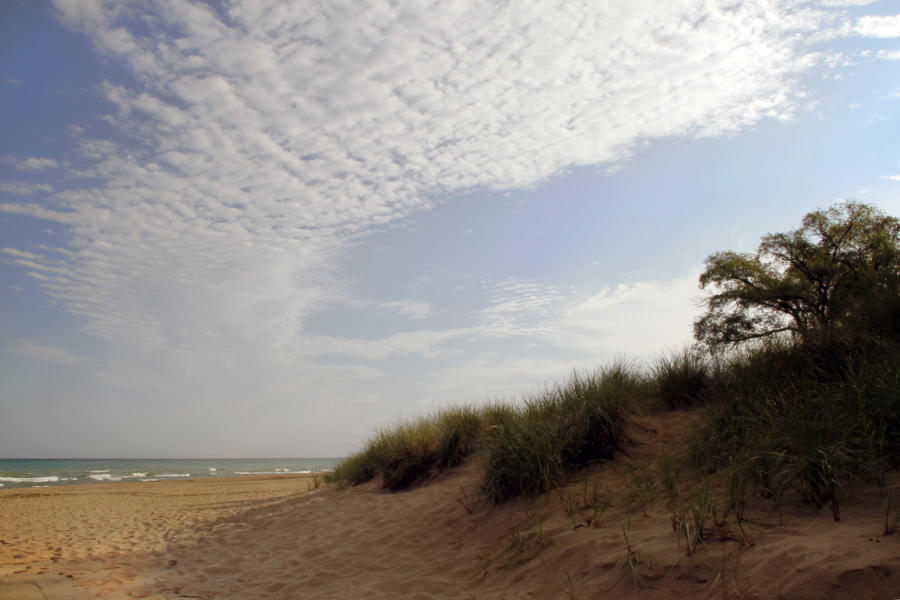 44 miles from Chicago
For many Chicagoans, summertime isn't complete without a trip to the Indiana Dunes National Park. One of the country's newest national parks, the Indiana Dunes is less than fifty miles from the city and features over three miles of lakeshore lined with dunes, marshes, grassland, and forests. Tackle the "Three Dune Challenge" (the equivalent of climbing 55 stories) during a day of hiking or relax with some sunbathing on one of the nine beaches.
Illinois Beach State Park
48 miles from Chicago
More than 4,000 acres of Lake Michigan's sandy shores await you at the Illinois Beach State Park in Zion, Illinois. This park, the only remaining beach ridge shoreline left in the state,  is filled with sand dunes, marshes, and forests meant for exploring during a leisurely beach getaway. The park is open daily for guests during the week, but summer weekends are now only open to registered guests of the Illinois Beach campground and Illinois Beach Hotel to help limit crowds.
Des Plaines State Fish and Wildlife Area
57 miles from Chicago
For a day of tranquility, head to Wilmington, Illinois — an hour south of the city — and soak up all that Des Plaines State Fish and Wildlife Area has to offer. With water sports such as boating, jet skiing, and water skiing to land activities like an archery range and equestrian trails, there's plenty of nature-filled fun the whole family can enjoy.
Anderson Japanese Gardens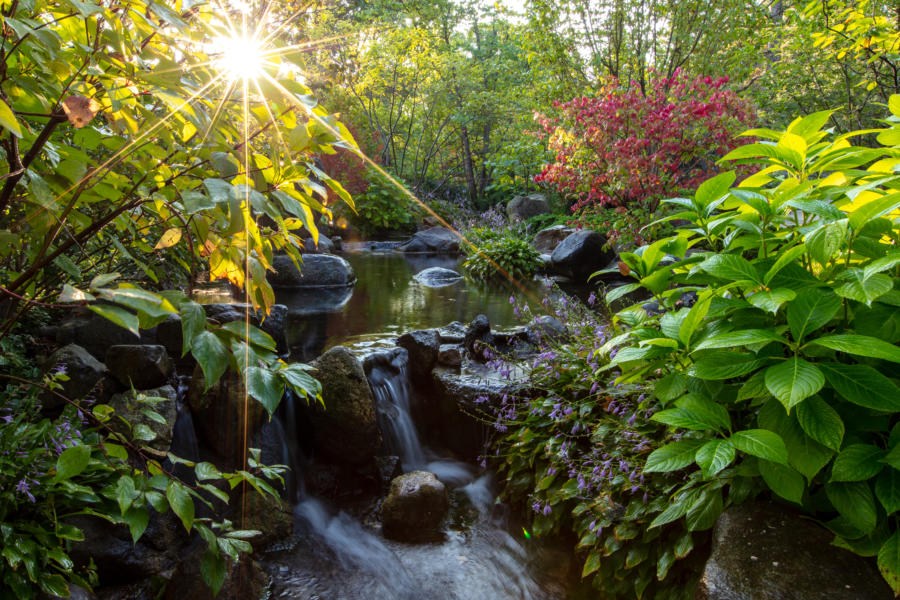 91 miles from Chicago
For a day trip way outside the city limits, head to Rockford and check out Anderson Japanese Gardens, one of North America's premiere Japanese gardens. The authentic and tranquil 12-acre sanctuary includes streams, waterfalls, koi-filled ponds, and more for its guests to explore. Keep in mind that pre-paid, timed-entry reservations are now required.