The best way to stay warm during a Chicago winter? Lots of hot chocolate. It's the perfect pit stop during a day of exploring the city's many snow-covered sites. Luckily, the city is brimming with spots to indulge in a hot mug of cocoa. And none of those powdery packets — this stuff is the real deal. Here's where to go for a quick warm-up before your next wintery Chicago adventure.
Bombobar
The walk-up window has quickly become a hot spot for must-have desserts. Bombobar's over-the-top Hotter Chocolates are as delicious as they are photogenic. Go for the s'mores flavor loaded with chocolate, graham crackers, and toasted marshmallows, or the Cookie Crumble topped with Oreo, chocolate chip cookie bits, cookie dough, and more. You can even spike yours with a variety of spirits for an extra kick. Check out BomboBar's West Loop location outside Bar Siena.
Katherine Anne Confections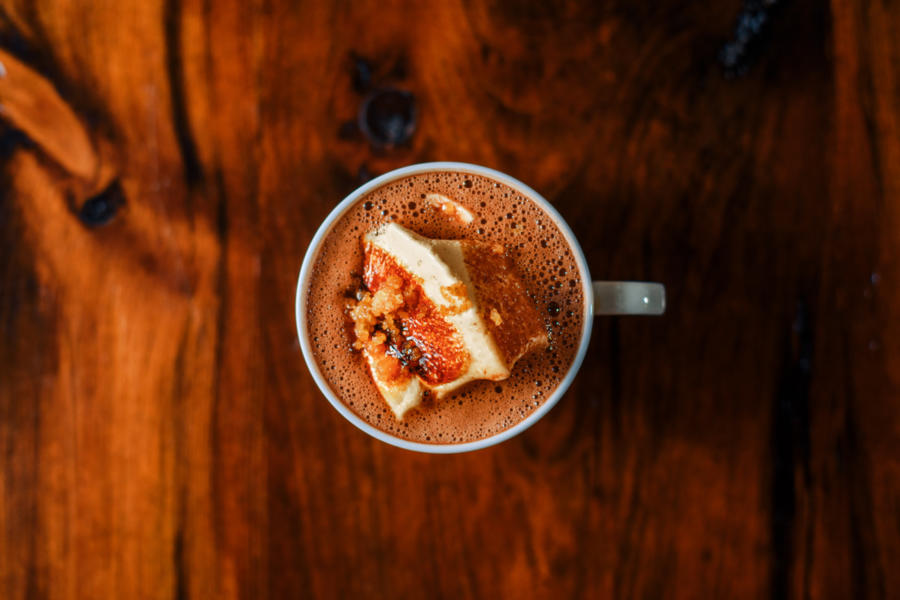 Named one of the best places to drink hot chocolate in America, this sweet shop's signature item is the luxurious drinking chocolate. The luscious drink is made of pure ground chocolate melted with a mixture of milk and cream. This year's flavors include super dark chocolate, semisweet, salted caramel, Mexican hot chocolate, and more. Grab a pack or two to take home — they make great stocking stuffers.
Chocolat Uzma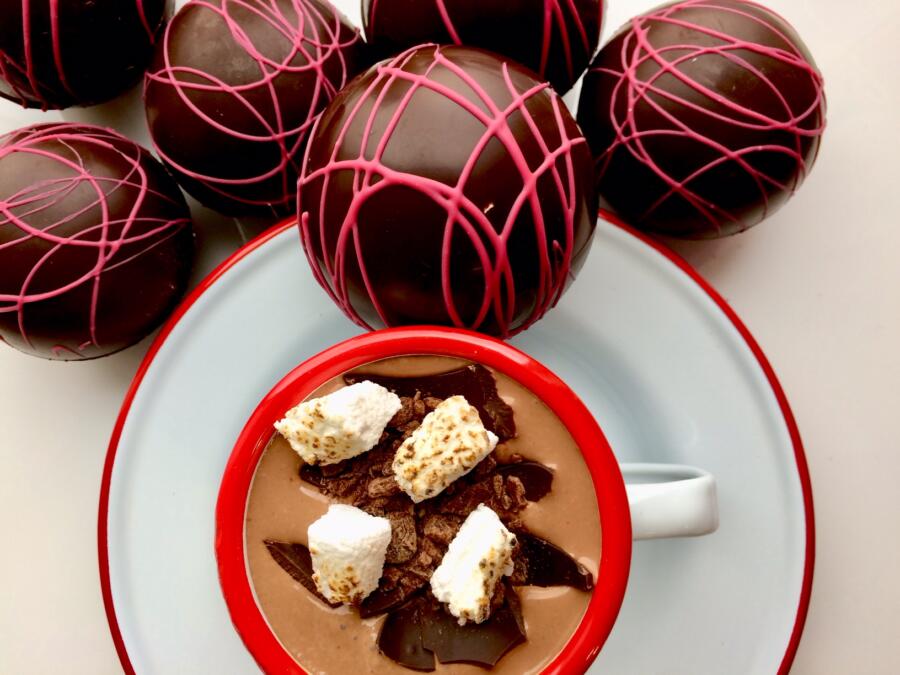 In the heart of the Pilsen arts district, Chocolat Uzma is a small artisan shop and cafe focuses on all things chocolate. You'll find chocolates from all over the world, representing the owners French culinary training and South Asian heritage. Their sipping chocolate is a best seller and comes in unique flavor combinations like turmeric, ginger, and cardamom. You can order one to sip on while you watch small-batch chocolates being made before your eyes in the open-air kitchen.
XO Marshmallow
In Rogers Park, XO Marshmallow is a cute and colorful cafe that specializes in ultra-fluffy housemade marshmallows. They're the perfect topping for a gourmet hot chocolate, served warm or frozen, plus other delicious drink options, like the toasted marshmallow latte or a marshmallow affogato. And don't miss the menu of creative s'mores, with decadent flavors like salted caramel.
Kristoffer's Cafe & Bakery
This Pilsen mainstay is a must for anyone with a sweet tooth. Kristoffer's Cafe serves a variety of warm winter drinks. The Mexican hot chocolate is a traditional blend of cocoa and spice, and the Mayan hot chocolate incorporates locally make espresso. And don't forget to order a slice of their famous tres leche cake.
Cocoa + Co
A cup of cocoa is the perfect complement to a freshly made pastry at Cocoa + Co. The menu at this Old Town cafe includes an array of thick, satisfying drinking chocolates with flavors like Mayan Magic (chile, cinnamon, and nutmeg), Mocha X'Tasy (espresso, caramel, and fleur de sel), and rotating seasonal options. Or try a frozen hot chocolate for a refreshing spin on the classic.
Xoco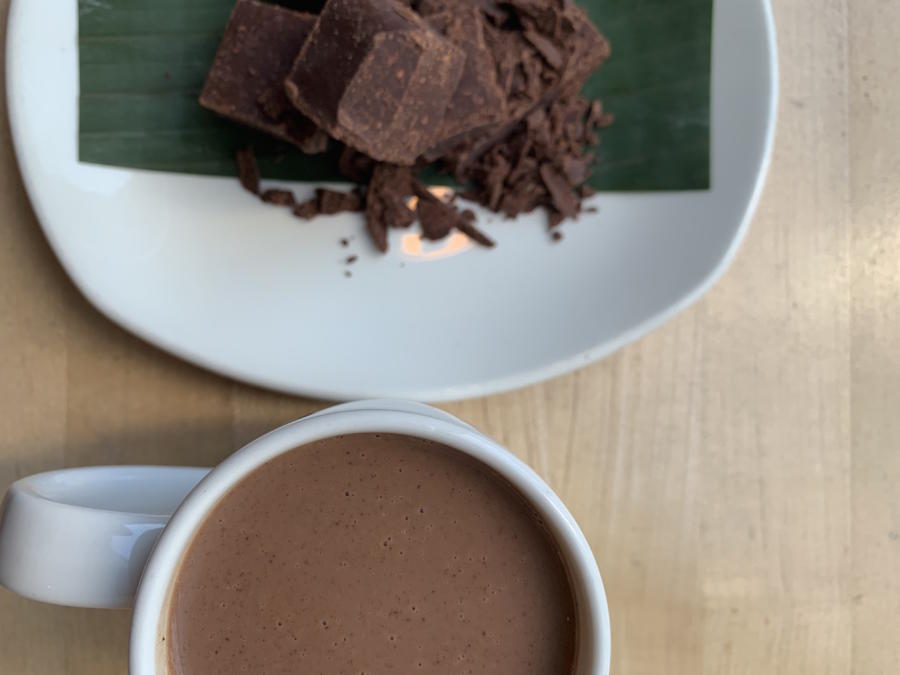 If you want an authentic Mexican hot chocolate, XOCO in River North is a top choice. Through their unique bean-to-cup program, all their chocolate drinks are made with fresh-ground cacao beans sourced directly from Mexico. Try the classic, made of fresh-ground chocolate with steamed whole milk, or the Aztec, made with chocolate, chile, and allspice. Pair one with a churro for the perfect sweet treat.
Ghirardelli Ice Cream & Chocolate Shop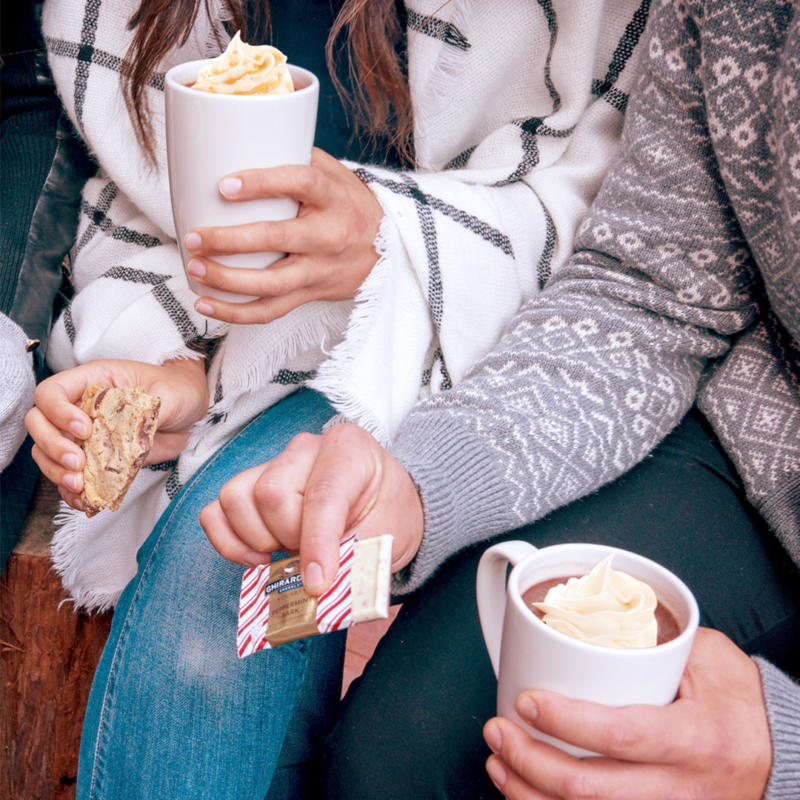 You might have tasted Ghirardelli candies before, but their dreamy all-chocolate shop is a whole new experience. Their chocolate-centric menu includes several types of hot chocolate — classic cocoa, decadent drinking chocolate, sea salt caramel, and seasonal flavors like peppermint.
Stan's Donuts and Coffee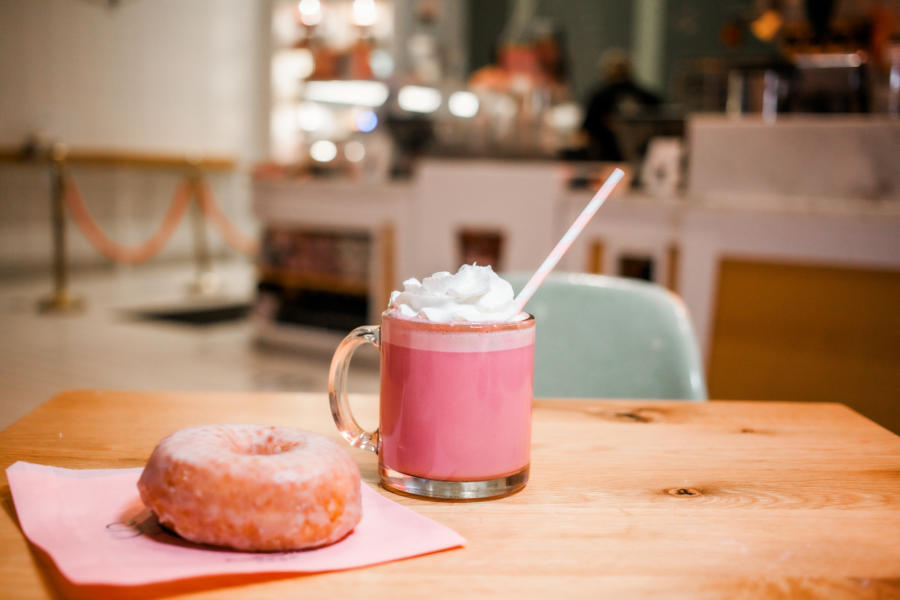 One of Chicago's favorite donut shops, Stan's will be serving specialty holiday drinks starting in December. Enjoy options like Pink Hot Chocolate (featuring white chocolate flavor with a pop of color) and Hot Chocolate Malt made with chocolate malt balls. And don't forget to grab a seasonal donut, like the eggnog croissant donut or the gingerbread old fashioned.