Where can you enjoy food from a nationally renowned chef for less than $10? Or dig into a slice of pizza designed by a Michelin star winner? If you're in Chicago, you've got some options. A few of Chicago's top chefs are foregoing their fine dining background and embracing a more casual environment, where you can enjoy their culinary creations without breaking the bank
Check out these four new spots offering cheap eats from top Chicago chefs (no white tablecloth required).
Ryan Pfieffer (Blackbird) at Big Kids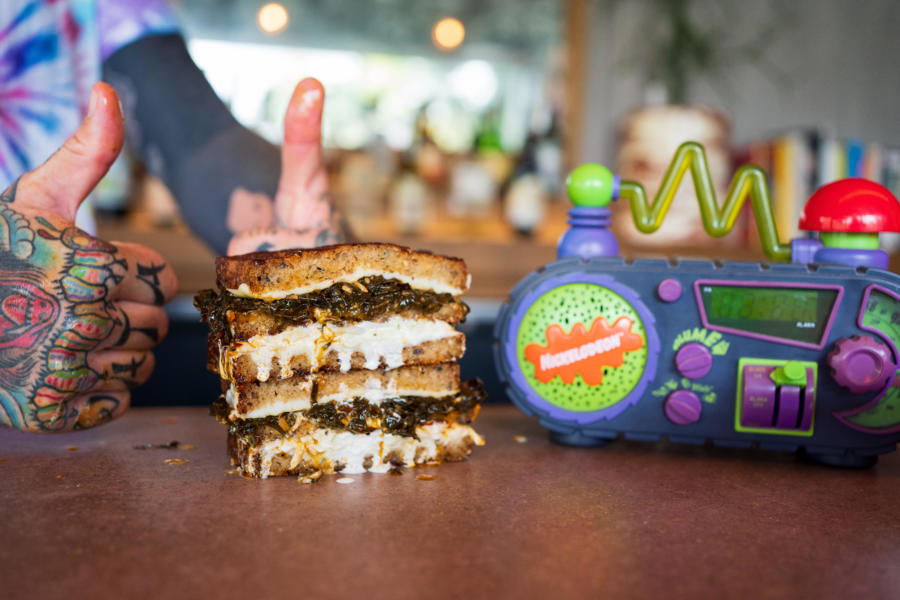 The chef: It was a sad day in Chicago when classic fine-dining spot and Michelin-star winner Blackbird shut its doors for good. But now chef Ryan Pfieffer is back with a new concept— Big Kids, a '90s themed take-out sandwich shop in Logan Square. It's a joint venture with Mason Hereford, a 2019 James Beard Award Semifinalist for Best Chef South, of New Orlean's buzzed-about Turkey and the Wolf.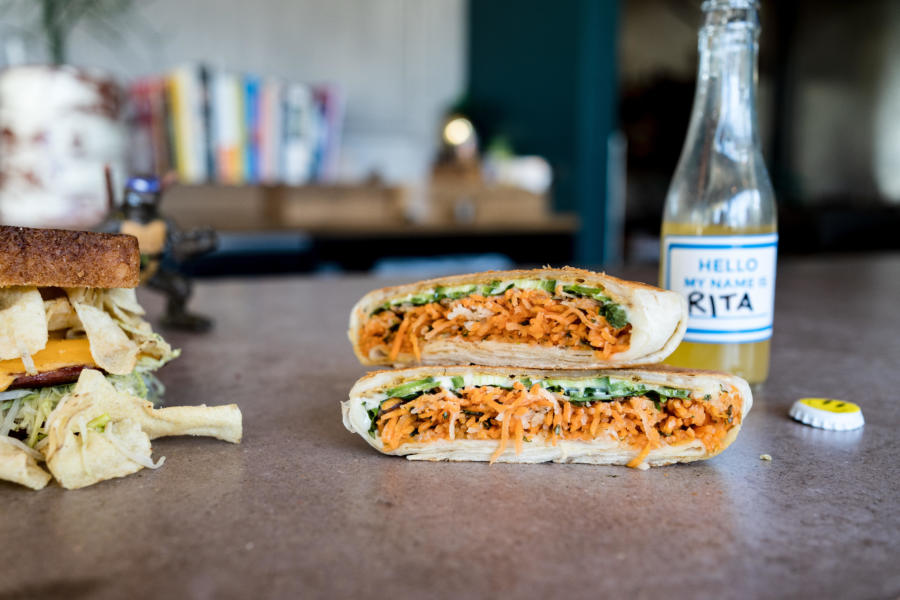 The food: Similar to Turkey and the Wolf, the menu at Big Kids features fun and funky sandwich-centric fare. Inspiration comes from all over, like a Vietnamese/Taco Bell mash up or the beef milanesa sandwich that pays homage to the chefs' mothers. There's also nostalgic cocktails (remember Tang?) and creative sides like a spaghetti pocket and "good pasta salad".
Budget bite: Don't miss the collard melt, a perennial favorite at Turkey and the Wolf. It's seeded rye piled high with braised collard greens and topped with cherry pepper Russian dressing and swiss cheese for $12.
Noah Sandoval (Oriole) at Pizza Friendly Pizza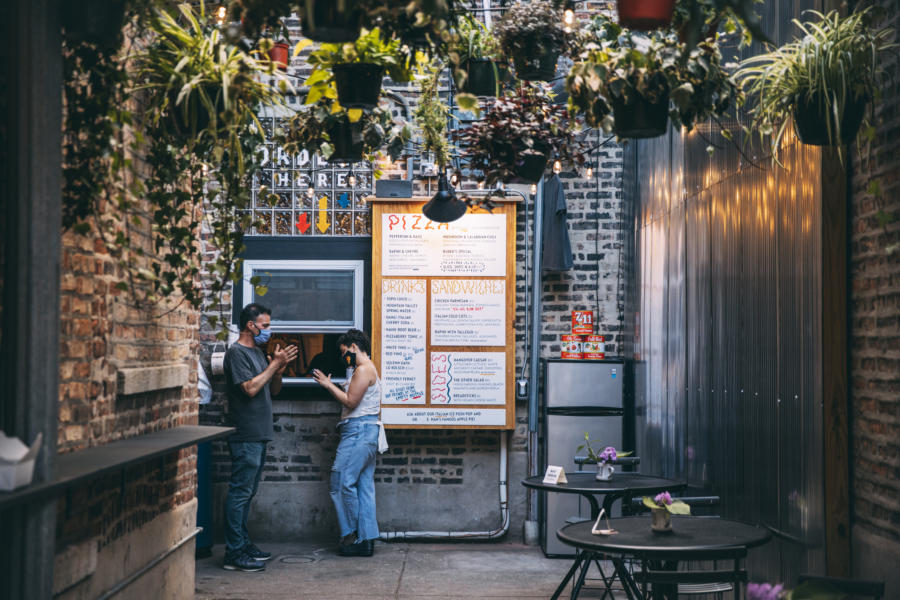 The chef: Anyone who has seen a show at the Empty Bottle in Ukrainian Village is probably familiar with Bite Cafe. For almost 30 years, the vegetarian restaurant and legendary music venue have gone hand in hand. But this summer, Bite Cafe has transformed into a casual walk-up window dubbed Pizza Friendly Pizza. The new spot is helmed by Noah Sandoval, the Michelin-starred chef of acclaimed West Loop spots like Oriole, Kumiko, and Kikko.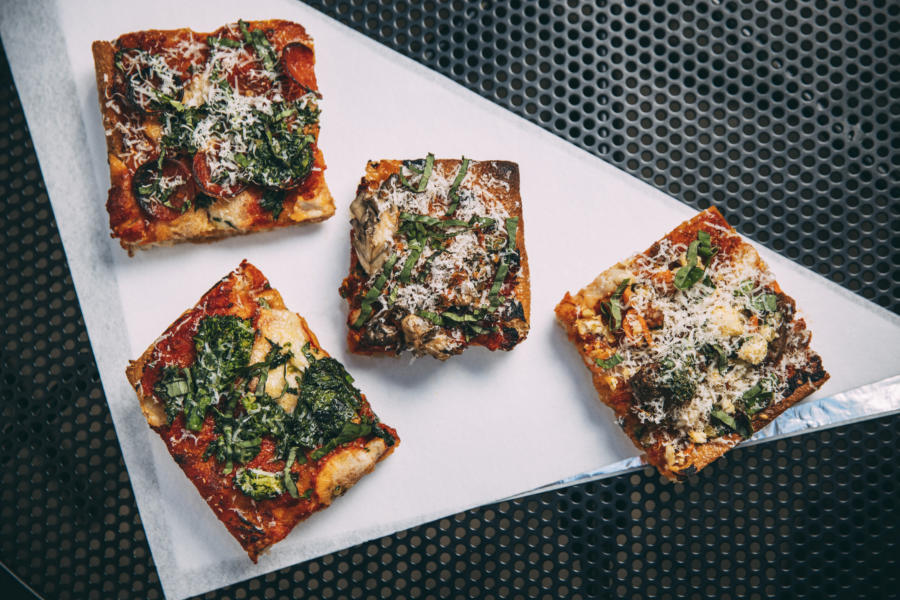 The food: Sandoval's menu revolves around Sicilian-style pies, featuring a fluffy, crunchy crust made with five-day fermented doughs. Toppings run the gamut from classic (pepperoni and basil) to elevated (rapini with lemon and smoked black pepper). There's even collabs with other local chefs, like a slice designed by Joe Flamm of Spiaggia and Top Chef fame. You'll also find a small selection of sandwiches, salads, and pizza-friendly wines.
Budget bite: Grab a slice of the supreme pizza, topped with soppressata, castelvetrano olives, maitake mushrooms, and calabrian chili relish, for just $4.50. Or make it a combo with a slice, a shot, and a can of beer for just $10.
Tim Flores and Genie Kwon (Oriole) at Kasama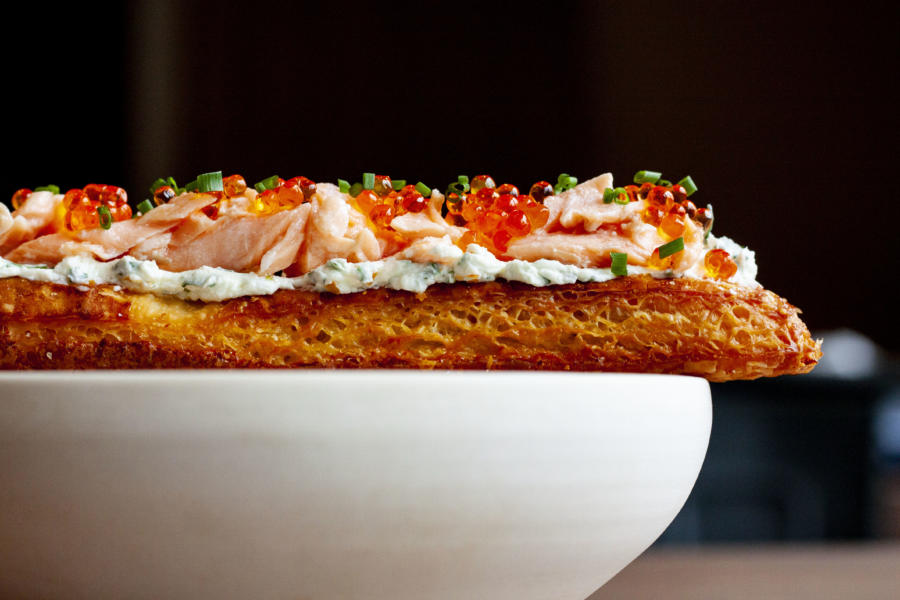 The chef: It's hard to think of a dining duo with more impressive resumes than Tim Flores and Genie Kwon. Flores recently worked at Mako, the Michelin-starred sushi restaurant in the West Loop. And Kwon spent time at famed New York City restaurants Eleven Madison Park and Nobu. The two worked together at Oriole, Chicago's two Michelin-star tasting menu spot, before opening the long-awaited Kasama together in Ukrainian Village.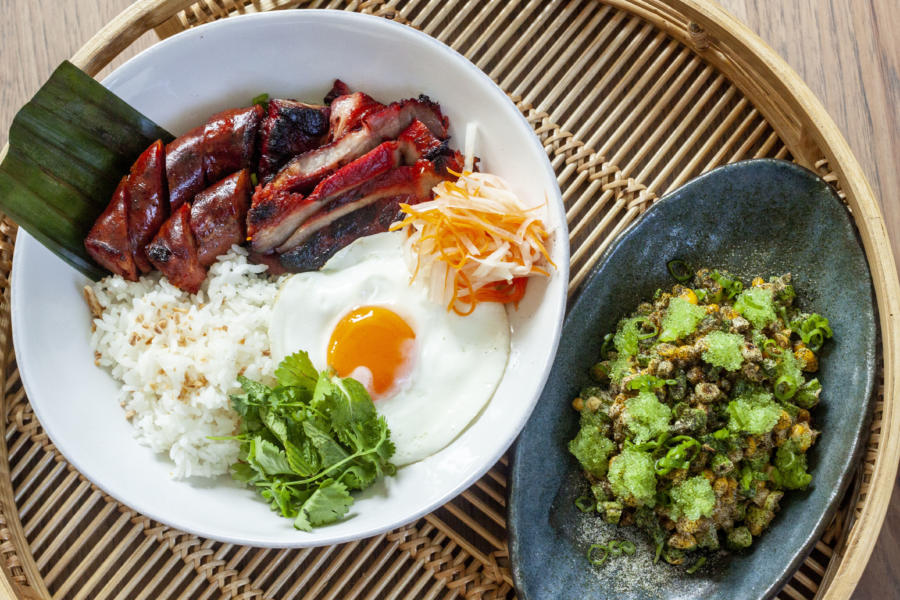 The food: The all-day menu of Filipino fare has kept diners flocking to Kasama morning through night. A favorite is the Fillipino breakfast, a plate stacked high with house made sausage, cured barbecue pork, garlic fried rice, a fried egg, and pickled papaya. Other menu staples include chicken adobo and a vegetarian-friendly mushroom version of the classic dish. 
Budget bite: Get an order of lumpia, six thin Filipino egg rolls served with sweet chili sauce, for $9. And you can't miss Kwon's excellent desserts, like the ube and huckleberry baque cake ($6) or the chocolate and salted caramel tart ($7.50).
Wilson Bauer and Alice Richter (Schwa) at Flour Power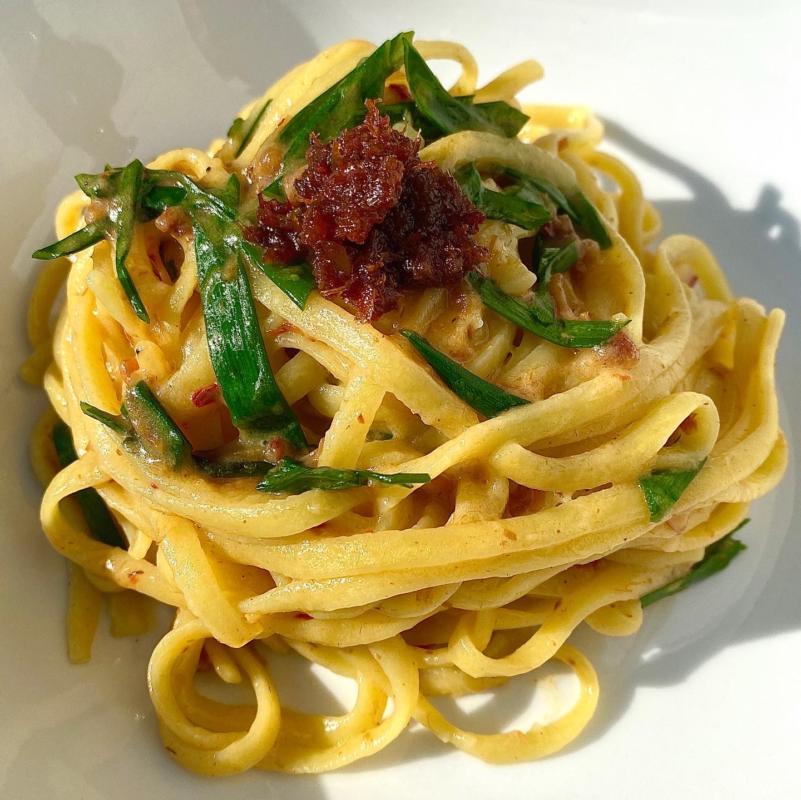 The chef: Schwa in Wicker Park is known for its punk-rock vibe paired with Michelin-starred fare. Wilson Bauer and Alice Richter, former Schwa chefs, are hoping his new spot, Flour Power, disrupts casual dining just as Schwa did with fine-dining — all with the same level of quality that earned Bauer the Jean Banchet Best Chef du Cuisine Award in 2017.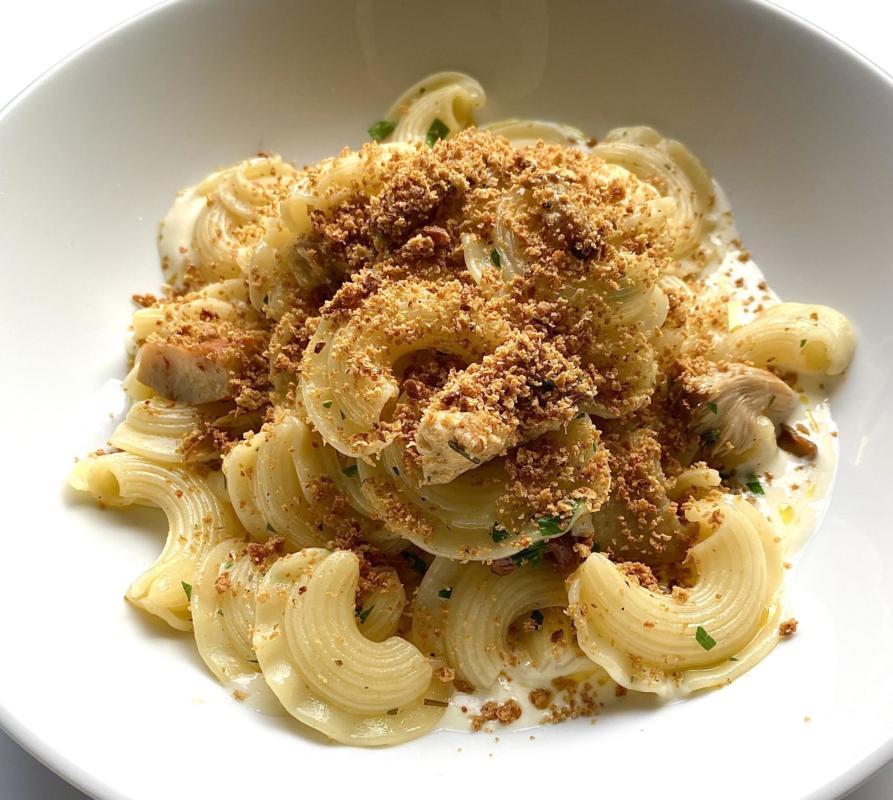 The food: Flour Power offers both ready-made pastas and meal kits that can be quickly and easily put together at home. The menu offerings change daily, but typically includes two to three different pasta dishes and three types of at-home kits. All pastas and sauces are made fresh each day.
Budget bite: Order the bucatini meal kit, which comes with fresh noodles, tomato base sauce with cured pork, fresh herbs, olive oil, and Pecorino cheese, for $11. Or skip the cooking and get the ready-to-eat pumpkin ravioli for $12.