Chicago is all in on the cocktail craze, with some of the best mixologist and cocktail lounges in the country. But it wasn't until Prohibition ended in 1933 that cocktail lounges began to sprout up across Chicago, replacing the traditional, beer and straight hard liquor focused saloons.
Through their origins are as a foggy as one feels after a couple of strong cocktails, here are three Chicago-invented cocktails with tips on where to find them today:
The Chicago Fizz
The originals of the Chicago Fizz are murky. What we do know is that this effervescent cocktail traveled from Chicago to New York City's Waldorf-Astoria bar. In barman Albert S. Crockett's The Old Waldorf Astoria Bar Book (1935), he notes that the cocktail is "an importation from the Windy City long before bombs, machine guns and sawed-off shotguns had come to disturb its peaceful life." Rum, port wine, lemon juice and an egg white make the Chicago Fizz an effervescent sip with a sweet pink tone.
Find the Chicago Fizz at . . .Celtic Crown
Celtic Crown's classic whisky sour features all of the requisite Chicago fizz ingredients but whisky replaces the port wine. Considered a North Side "neighborhood" Irish Pub, the Celtic Crown serves up a side of history too: since it opened in 1910, it's morphed from a bar to a speakeasy to a mob hangout, and stands as one of the first 100 bars in Chicago thanks to its post-Prohibition Liquor License #73. 2356 W. Cullom Avenue
The Chicago Cocktail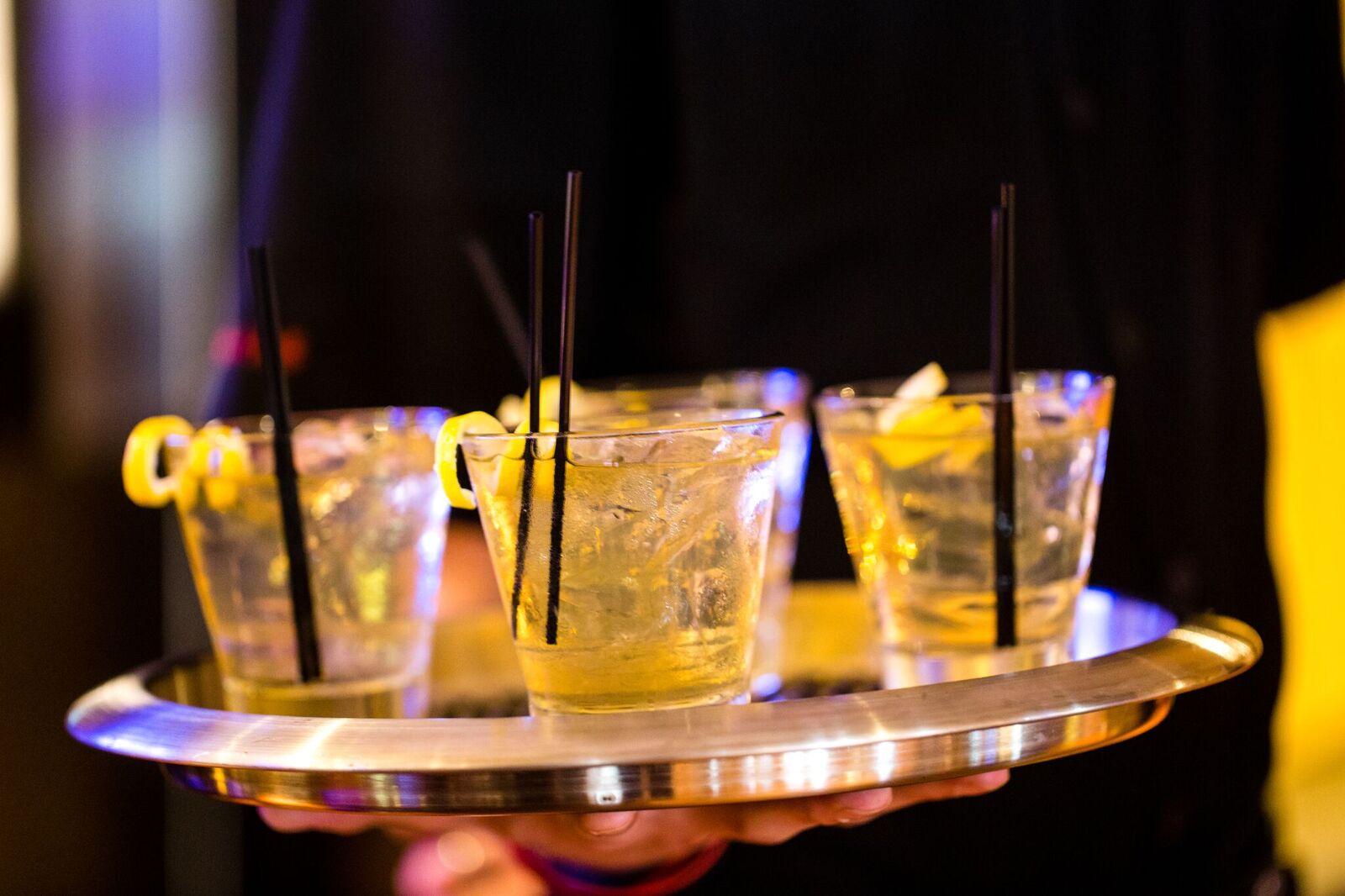 Chicago Daily News reporter John Drury included the recipe for this fine dessert cocktail in his 1931 guide Dining in Chicago, noting that it had been served at the American Bar in Nice and the Embassy Club in London. It also appeared in the 1930 Savoy Cocktail Book. Two dashes of Angostura Biters are set off by three dashes of Curacao. A pinch of Brandy makes for a tipsy cocktail . . . but the final pour of champagne on the top make it an absolute, celebratory delight of a cocktail.
Find the Chicago Cocktail atHard Rock Cafe Chicago
Hard Rock Cafe Chicago offers "The Chicagoan" cocktail, which is a playful twist on the classic Chicago Cocktail, but made with Templeton Rye Whiskey instead of brandy (to tie in the Prohibition era) along with Grand Marnier, a dash of bitters and prosecco. 63 W. Ontario Street
Cohasset Punch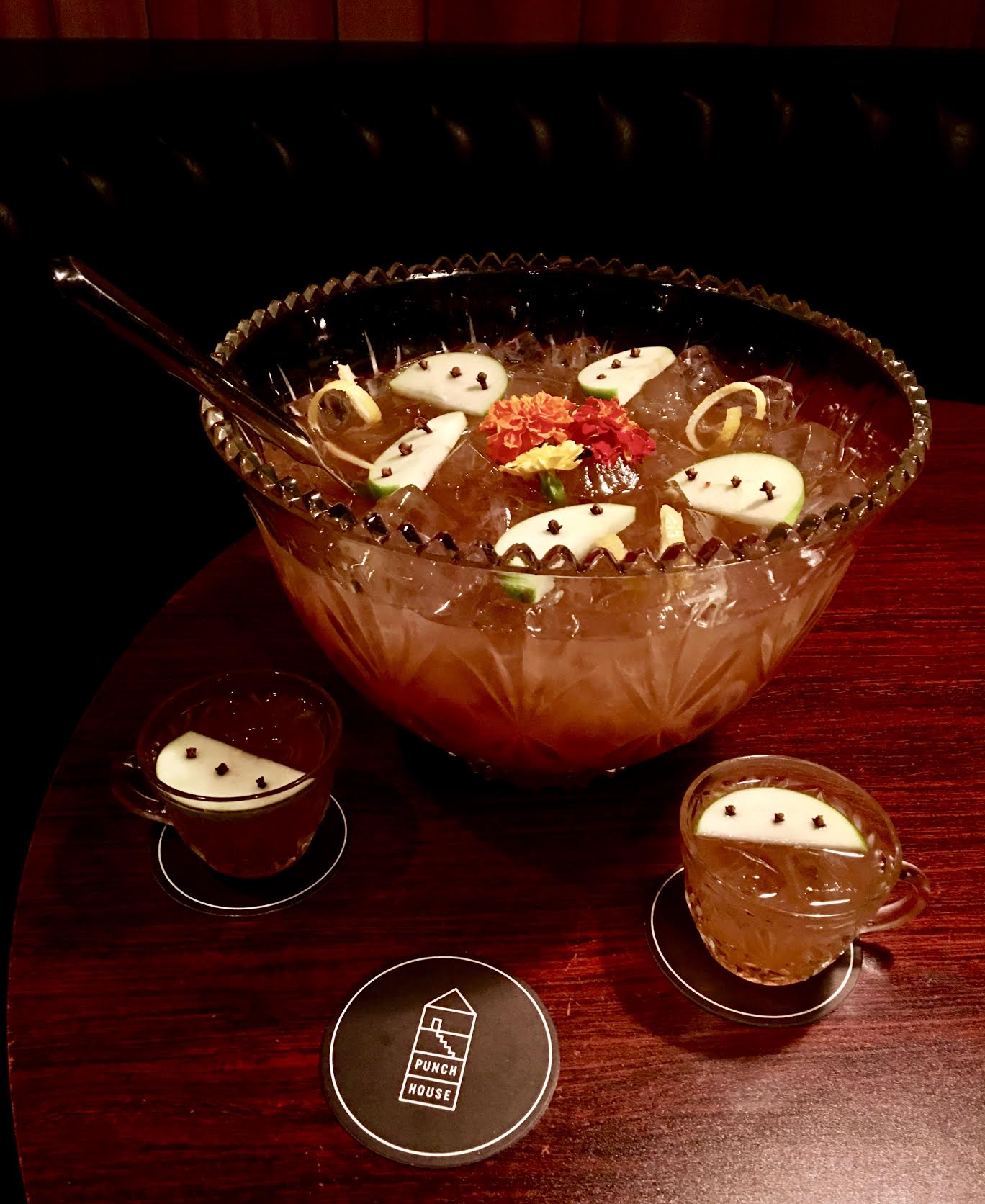 Though it is considered a Chicago-born cocktail, Cohasset Punch was actually first concocted in the eponymous Massachusetts bayside town. Gus Williams, a Chicago bartender-for-hire, created the drink for his employer, popular actor William H. Crane, a celebrity in his time (1845–1928).
The cocktail made its debut at a Gatsbyesque Cohasset party hosted by Crane. Sweet with a packed punch that hits you after one or two, Williams' cocktail was such a hit that by 1916, he was able to sell his one-of-a-kind recipe (which includes rum, vermouth, orange bitters and . . . a canned peach and its juices) to Ladner Bros., a saloon at 207 W. Madison Avenue. After Prohibition, Ladner Bros. built its business on the popular punch, their once-iconic sign featured an East Coast lighthouse while "Home of Cohasset Punch" flashed in pink neon.
Find the Cohasset Punch at Punch House
Punch House is a swanky, hidden basement bar that serves up classic punches in shareable bowls, making for a fantastically fun night out with friends. The Across the Midwest punch bowl features the classic flavors of the Cohasset original, though pineapple replaces peaches and Templeton Rye replaces vermouth for a contemporary update. 1222 W. 18th Street