A note from the President and CEO
Dear Partners,
Thanks to all who attended the Fall Cultural Preview partner event last Wednesday! It was wonderful to see a good turn out as we resumed the event that had been dormant since before the pandemic. Chicago's visual and performing arts landscape is second to none in the Midwest and stacks up with any big city in the world. The cultural institutions in our city are a tremendous asset to residents and a key attraction for business and leisure travelers. I hope that you will join me in committing to supporting our museums, theater companies, dance troupes, musical ensembles, and festivals as they continue toward a full recovery to pre-pandemic engagement levels.
Last week, the Choose Chicago team had the pleasure of hosting a large group of delegates to the 2024 Democratic National Convention who visited for a familiarization trip. We took the group on a bus tour of downtown and the near South Side stopping at the United Center, McCormick Place, and the Bronzeville Winery, and capped the day off with a sampling of Chicago restaurants at Navy Pier. We can't wait for next August when the eyes of the world will be on Chicago for the quadrennial event. Tens of thousands of convention goers will be visiting during near-peak tourism season, and we expect many of them to come early and stay late. The DNC will present many opportunities for Choose Chicago's partners, and we encourage you to be in touch with our Partnerships team as the event draws nearer to learn more about how your businesses can benefit from the influx of delegates.
Stay tuned for more updates next month.
Sincerely,
Lynn Osmond
President and CEO
Choose Chicago
Welcome new partners
Burning Bush Brewery
Goose Island Beer Company – Fulton Market
Hyatt Place Chicago / Wicker Park
Warwick Allerton Hotel
Joycoast
University Center
Partner Opportunity: Torch Awards
The Better Business Bureau (BBB) Torch Awards are accepting nominations! The Torch Awards are the highest honor given to businesses by the BBB in recognition of exceptional dedication to ethics, character, culture, community, and customers. These awards are given to businesses in multiple categories based on size and minority- or women-owned and operated status. The Firestarter Award is given out to younger businesses with less than three years in operation.
The Torch Awards are open to all nomination submissions free of charge. You can nominate your business here or by visiting bbb.org/chicagobuzz. Tag @chicagobbb in any social media posts related to Torch Awards and the BBB will amplify them through their channels.
DNC opportunities: vendors and special event venues
The Democratic National Convention is coming to Chicago August 19 to 22, 2024, and we are pleased to partner with the Host Committee and the Democratic National Convention Committee (DNCC) to showcase our wonderful partners across the entire Chicagoland area. One of the Host Committee's principal responsibilities is to ensure that all Chicagoans reap the economic benefits that come with hosting the DNC by utilizing local businesses across a range of service sectors.
Supplier & Service Vendors
If you are interested in contracting with the Host Committee, DNCC, or with ancillary events surrounding the week of the Convention, please complete the Vendor Interest Form ASAP. If you have questions regarding the Vendor Interest Form, please contact Vendors@Chicago2024.com.
Special Event Venues
Special Event Venues are encouraged to participate and coordinate with the Host Committee for events and function space rentals occurring during the Convention Period (August 16 to August 22, 2024). If interested, partners should review and sign the Memorandum of Agreement (MOA) between the Host Committee and venue companies and return to venues@chicago2024.com. To view and download a copy of the MOA simply login to the Partner Extranet and search under the Reports Tab/Tourism Updates.
Volunteer Opportunities
If you are interested in serving as a volunteer at the DNC next August, please complete this volunteer interest form.
Update from the Sales and Services team
August and September have been busy for the Sales and Services team at Choose Chicago with near-constant travel and hosting. Some recent highlights of tradeshows our team has attended to meet and network with prospective large meeting clients include the Maritz Elevate conference in Orlando, the Trade Show Executive's Gold 100 Awards & Summit in San Diego, the PCMA Education Day & Trade Show in Philadelphia, and the HPN Global Partner Conference in Tampa Bay. Our team was also busy hosting the 125 DNC delegates that came to Chicago last week to familiarize themselves with area hotels and event venues ahead of next summer's convention.
This week, we have coordinated a staff familiarization day trip throughout the city to educate team members on new or newly renovated hotels, venues, and attractions. We are also hosting a familiarization tour to showcase the vibrancy of our city, the beauty and diversity of our neighborhoods, and our unmatched convention facilities to eleven prosepective citywide customers and their guests with activities built around Chicago Gourmet experiences.
Choose Chicago recently hosted the Chicago-based hotel GSO community for a lunch forum to review business strategy and selling tactics. Global sales officers turned out from brands including Hilton, Hyatt, IGH, Loews, and Marriott.
Our leadership team is looking forward to a trip to Washington, DC later this month to attend the ASAE Summit Awards at the National Building Museum and to host clients at a James Beard Taste America dinner.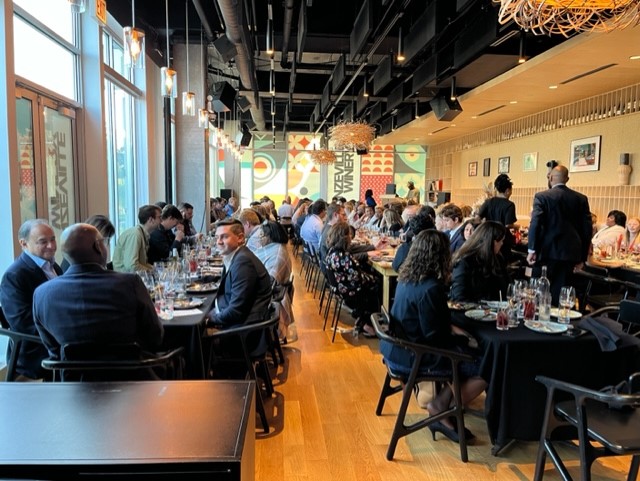 DNC Delegates enjoying a lunch at the Bronzeville Winery during their recent familiarization trip
Highlights from Recent Shows
2023 Parliament of the World's Religions, August 14 – 18: Over 7,000 attendees came to Chicago for the Parliament of the World's Religions' first convening in our city in 30 years.
The Great American Dog Show, August 25 – 27: Peter Pan, a Brussels Griffon, won his 36th best in show award. His handler is Paul Catterson. Video on the winner here.
FABTECH 2023, September 11 – 14: FABTECH had 40,569 attendees this year, driving approximately 8,800 peak rooms and generated an estimated economic impact of more than $60 Million.
Upcoming shows and events at McCormick Place
September 26 – 29: 2023 Honda Dealer Meeting
October 1 – 4: Water Environment Federation's Technical Exhibition and Conference (WEFTEC) 2023
October 5 – 7: 2023 Bank of America Chicago Marathon Health & Fitness Expo
October 11 – 12: Chicago Build 2023
SYTA Annual Conference
The Global Development Team recently attended the Student & Youth Travel Association (SYTA) Annual Conference in Winnipeg, Manitoba, Canada. SYTA organizes this trade show dedicated solely to student groups. The SYTA show is unique in that many of our major museum and attraction partners regularly opt to join Choose Chicago staff in attending and representing Chicago. This year, seven of our partners attended the SYTA conference: Skydeck Chicago, 360 Chicago, Broadway in Chicago, Big Bus Tours, Field Museum, Shedd Aquarium, and Freehand Chicago. We met with major student tour operators from the US and Canada for pre-scheduled appointments. Canadian tour operators expressed excitement about coming back to Chicago and visiting our world-class attractions, group-friendly restaurants and hotels with their students.
SYTA's 2024 Annual Conference will be held in New York City. If you are interested in attending the next conference or in making connections with tour operators who manage student and youth group trips, we encourage you to reach out to the Global Development Team.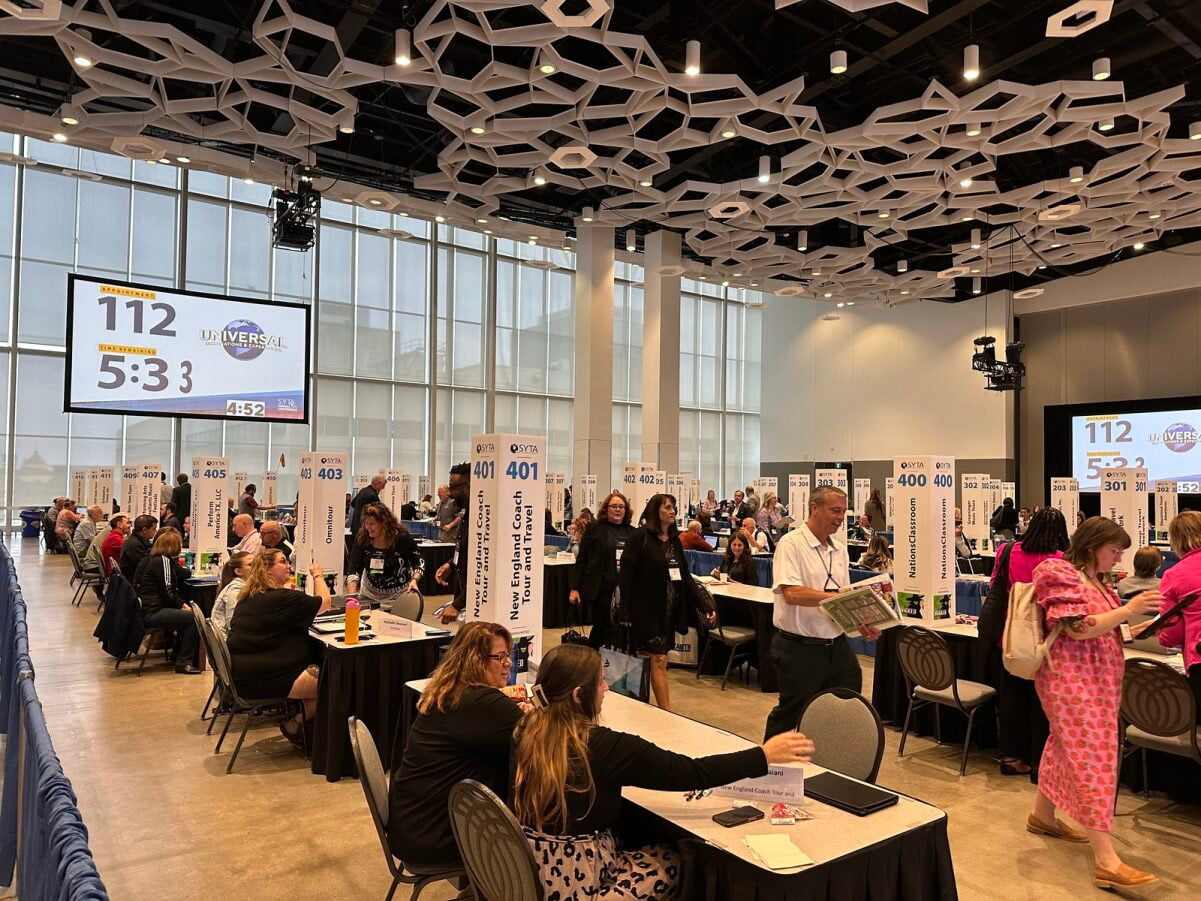 STYA Conference in Winnipeg
Chicago Brew Pass Launches with Successful Media Push
The inaugural Chicago Brew Pass program is off to a strong start. We've seen great TV, print, and social media coverage locally as well as internationally, mentioning all our participating partners.
As of 9/13/2023, there were 2,786 sign-ups and 816 check ins across all participating breweries.
If you are a participating brewery, please let us know how you feel the launch has gone so far. This is the first program of its kind here in Chicago and we want to ensure that we are engaging our partners in the roll out.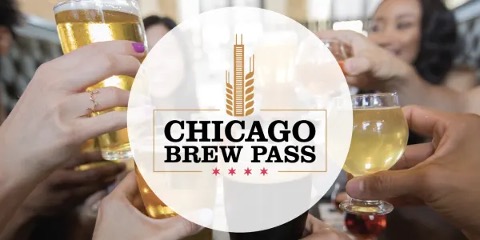 Recent Media Highlights 
---