A note from the President and CEO
Dear Partners,
We've been quite busy since our last update.
Just since the start of October, we had the honor and pleasure of sharing the news that Chicago was once again named Best Big City in the U.S. in the Condé Nast Traveler Readers' Choice Awards, the City confirmed that the NASCAR Chicago Street Race Weekend will return next July, and we launched our fall Theater Season marketing campaign in collaboration with the League of Chicago Theatres and the Department of Cultural Affairs and Special Events (DCASE).
We are also pleased to report that the strong visitation performance we saw this summer seems to be carrying over to the fall. The leisure market continues to outperform last year. Just last week, driven in large part by the Chicago Marathon, we had the third best weekend of the year in terms of hotel performance with a 92.7% occupancy rate, capturing more than 85,000 room nights. For the week ending Sunday (10/8), total room demand was up 14% from the prior week and 28% YOY. We hope to keep this momentum going as we shift into holiday-focused marketing in the coming weeks and continue working to make Chicago the country's premier end-of-year destination.
This week, the Choose Chicago leadership team is splitting up to tackle two major trade conferences—the Sales and Services team is in Las Vegas for IMEX and I am in London for the Brand USA Travel Week and CEO Summit, where I am building relationships with key industry partners, participating in media interviews for UK and European outlets, meeting prospective clients on the travel trade floor, and participating in learning sessions, all in the service of promoting the Best Big City in the U.S.
Thanks to those of you who were able to attend our October Partner Educational webinar, "Harnessing the Power of Generative AI in Tourism and Hospitality" led by Chris Collins, Founder of California-based Tipodean Technologies. We hope the presentation provided helpful context for integrating AI into your work. If you were unable to attend the webinar but would like to watch Chris' presentation, you can find a recording here.
In a final note from me, I hope to see many of you at the Choose Chicago Partner Showcase event on November 9 (more info on that below) where we can get to know each other better and celebrate our recent wins for the city of Chicago. We're working hard to sell our city to the world, but it's a group effort. Chicago wouldn't receive the accolades it does if it weren't for your collective efforts to create a welcoming, accessible, and dynamic destination for all visitors. Thank you for your continued partnership.
Sincerely,
Lynn Osmond
President and CEO
Choose Chicago
Welcome new partners
Aragon Artists
Cafe Con Leche
Cedar Palace
El Nuevo Mexicano Restaurant
EventScape, Inc.
Go Team Events
Gotham Bagels Magnificent Mile
Itoko
Kama
Monarch & Lion
Morton's The Steakhouse – Northbrook
Morton's The Steakhouse – Schaumburg
Morton's The Steakhouse – Rosemont
Morton's The Steakhouse – Naperville
Saba Italian Bar + Kitchen
Sushi Hall
The Evie
The Indian Garden Restaurant
Tin Roof Bars
Warwick Allerton Hotel Chicago
Wedding Sax
Hiring Fair Opportunities
Alderman Jeanette Taylor (20th ward) is hosting a Citywide Hiring Fair on October 21 and 28 at the City Colleges of Chicago and is inviting local tourism and hospitality businesses looking for employees to participate. Register your business for the hiring fair here.
Choose Chicago is also hosting a Hospitality Industry Career Fair with the CPS Career and Technical Education team at McCormick Place on Wednesday, November 1 (9 AM – 3:30 PM) to connect students pursuing culinary and hospitality programs with our local partners! We expect about 400-500 diverse high school students to attend the fair.
Representatives from the following areas will be included:
Hotels, major chains and independents
Convention & visitor bureaus, destination marketing organizations
Third party meeting companies, large companies, small
Destination management companies
Culinary including restaurants and catering
Local colleges & universities with hospitality majors, minors, courses
If you are interested in participating, please email Roz Stuttley (rstuttley@choosechicago.com) by October 20. There is no cost to participate as a business.
O'Hare Concessions Symposium
The Chicago Department of Aviation is excited to announce the 2023 O'Hare Airport Concessions Symposium, to be held on Wednesday, November 1 (10 AM – 2 PM), at the UIC Forum located at 725 W. Roosevelt Road, Chicago, IL 60607. This event will give airport concessionaires and those interested in exploring becoming a concessionaire the opportunity to mix and mingle, meet and interact with prime concessionaires, and learn how to become certified as an Airport Concessions Disadvantaged Business Enterprise (ACDBE). There will be speakers, panels, workshops, and plenty of refreshments!
The O'Hare Airport Concessions Symposium is aimed toward restaurateurs, retailers, investors, suppliers, and other business professionals interested in learning more about upcoming opportunities at O'Hare. Click here to register for the symposium.
Update from the Sales and Services team
The Choose Chicago sales team has been on the road recently telling the Chicago story and boasting that we were named Best Big City in the Condé Nast Traveler Readers' Choice Awards for an astounding seventh consecutive year.
Last week, we hosted a group of ten customers at Carnegie Hall in New York City where we watched our beloved Chicago Symphony Orchestra perform.
This week, we are in Las Vegas for IMEX, where we have more than 200 appointments on the books with corporate and association event professionals to drive business into our short-term and long-term need periods.
In a final update from team sales, we are pleased to share that we ended the quarter at 113% of our YTD definite room night goal. We've still got work to do to return to and exceed pre-pandemic levels, but we are on our way.
Highlights from Recent Shows
October 1 – 4: The Water Environment Federation's WEFTEC 2023 wrapped with just under 21,000 attendees, a 27% increase over the group's previous meeting in Chicago and just 7% shy of the most recent pre-pandemic meeting attendance in 2019. Conference attendees participated in multiple community service programs while visiting Chicago, including a creating over 3,000 hygiene kits in partnership with Cradles to Crayons and a project to address drainage and flooding issues at O.A. Thorp Scholastic Academy of Chicago. A CPS school, Thorp serves more than 840 K-8th grade students and its drainage system can now handle any 100-year flooding event.
October 4 – 6: The International Downtown Association (IDA) held its 69th Annual Conference & Marketplace at the Palmer House Hilton in partnership with the Chicago Loop Alliance (CLA). The meeting had approximately 1,500 attendees, with Choose Chicago CEO Lynn Osmond and board member Jamie Rhee of the Chicago Department of Aviation delivering a joint presentation.
October 9 – 12: The EDUCAUSE Annual Conference, which attracts individuals working in higher education with a focus on technology, expected 6,500 – 7,000 attendees but preliminary indications show more than 7,300 participants in attendance.
October 12 – 14: The American Nurses Credentialing Center's meeting at McCormick Place had an expected attendance of 10,000. By the second day of the event, attendance had already exceeded 13,000.
Upcoming shows and events at McCormick Place
Theater Season Marketing Campaign Launches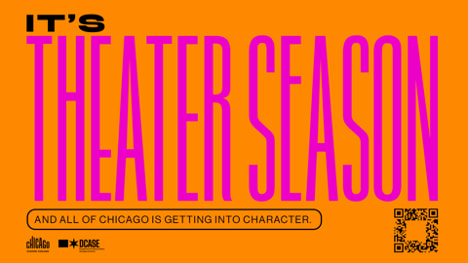 This fall, Chicago is bringing the drama — and the comedy, musicals, dance, and beyond.
That's because it's Theater Season in Chicago, when stages large and small mount some of the year's most anticipated productions and premieres.
Earlier this month, Choose Chicago launched the Theater Season fall marketing campaign in collaboration with the League of Chicago Theatres and the Chicago Department of Cultural Affairs and Special Events (DCASE). Compared to other forms of entertainment, live theater has struggled to regain its audiences after the pandemic. The goal of the Theatre Season campaign is to support our partners in the performing arts sector by encouraging legacy audiences to return to pre-pandemic theatergoing habits and engaging audiences who may not yet have experienced the magic of live performances. The campaign features pop-up live theater activations along with traditional physical advertising and digital ads targeting residents of the greater Chicago area. Visit TheaterSeason.com to explore over 150 shows happening now through the end of the year and to buy your tickets today!
Explore shows and buy tickets!
Partner Showcase Event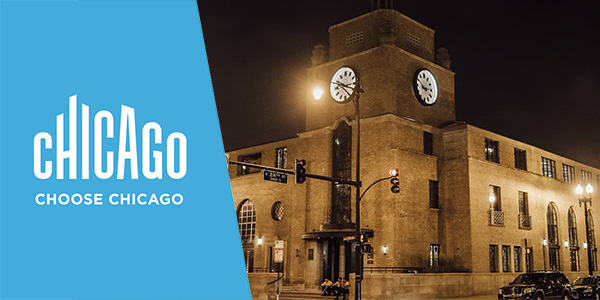 Join us at the Choose Chicago Partner Showcase, our exciting and vibrant trade show featuring 40+ innovative partner businesses. This event offers an exclusive opportunity to discover the newest products and services to help elevate your business and provide an unparalleled experience for your customers. Whether you're looking for inspiration, solutions, or valuable connections, you're sure to find it at the Partner Showcase event.
When: Thursday, November 9 | 11 AM – 1:30 PM
Where: Revel Motor Row | 2400 S Michigan Ave., Chicago, IL 60616
Registration is complimentary!
Recent Media Highlights 
Some recent highlights of stories placed around the world from the Choose Chicago Media Relations team.
Canada 
Ireland 
Israel (as a result of a press tour with United Airlines Tel Aviv): 
Mexico 
UK 
US 
---