Chicago Meetings Industry Update
Where to start? So many things have been going on in Chicago lately!
OVG at McCormick Place
The Metropolitan Pier and Exposition Authority (MPEA) Board recently voted to award the contracts for private management and food services on the McCormick Place campus to OVG360 and OVG Hospitality, respectively.
Student Tourism Days
Learn about how our Chicago Scholars program is introducing students to career opportunities in the hospitality and tourism field!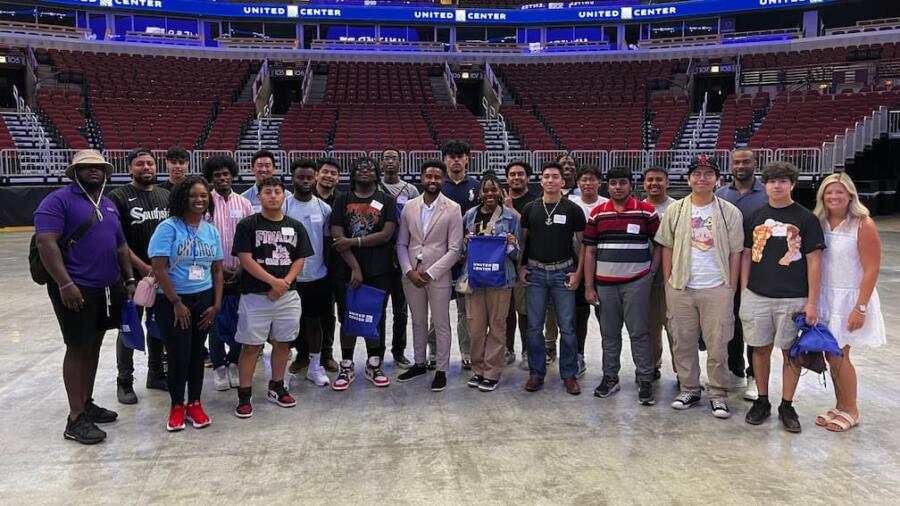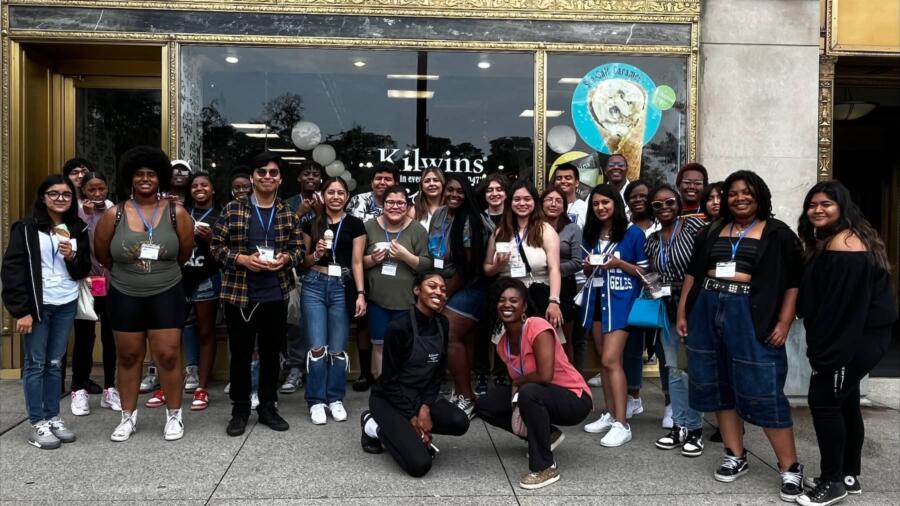 Accessibility widget
In our continued efforts to make our website as accessible as possible, we have installed the UserWay Accessibility widget. The widget allows for any user to customize their viewing experience across the website without affecting the content or anyone else's viewing experience. The widget appears in the left-hand corner of our website and when opened allows users to select a variety of features from pausing animations and hiding images to changing color, contrast, and text height.
The Bean construction
Cloud Gate, better known as "The Bean", has been an iconic Chicago landmark since it was first unveiled in 2006. And after 17 years in the heart of Millennium Park, it's time for The Bean's home to get some needed upgrades. Beginning August 2023, the plaza where The Bean is located will be undergoing renovations in order to enhance the visitor experience and improve the area's accessibility. Explore your guide to The Bean's temporary closure and discover all the ways to continue to enjoy Millennium Park and the Loop.
Chicago Brew Pass
We recently introduced the Chicago Brew Pass, the best way to explore the city's award-winning craft breweries! Use your free Chicago Brew Pass to check in at Chicago breweries and earn points that can be redeemed for fun limited-edition prizes.
USTA content creator award
At the recent U.S. Travel Association's Educational Seminar for Tourism Organizations (ESTO) in Savannah, the Choose Chicago neighborhood strategy team was awarded the U.S. Travel Association's Destiny Award for Community Engagement in recognition of their neighborhood content creator program. Chicago is a city of neighborhoods, and this program has helped elevate authentic experiences and drive visitors from near and far to local small businesses.
Recent shows at McCormick Place
We've also been thrilled to host several shows over the past month including the ASI Show, Parliament of the World's Religions, NeighborWorks Training Institute, International Kennel Club of Chicago, and FABTECH. Thank you to these organizations for their business!
Upcoming events
Sept. 15 – 17: Riot Fest & Carnival
Sept. 21 – 24: Chicago Gourmet
Sept. 23 – 24: Chicago Live!
Sept. 23 – 24: Hyde Park Jazz Festival
Oct. 14 – 15: Open House Chicago