Chicago is open and ready to welcome groups back to our amazing city. Learn about the city's health precautions keeping visitors safe. And discover all of the places that are open now, including restaurants, museums, attractions, parks, and lots more.
The health and safety of visitors is of the utmost importance, and the city continues to monitor the evolving situation, while planning for a phased and responsible reopening that prioritizes public health. The City of Chicago and State of Illinois have developed a set of rigorous health and safety guidelines, based on the latest research and best practices, that all Chicago businesses must meet or exceed before reopening. The plan includes guidelines for various industries, including retail, hotels, dining, and beyond.
Phase IV reopening
Chicago is currently in Phase IV of the city's reopening. Guidelines include:
Indoor gatherings are limited to 50 people or less. Outdoor gatherings are limited to 100 people or less.
Indoor dining is allowed at 40% capacity. Outdoor dining, carryout, and delivery are allowed.
Indoor seating is allowed at bars, with a limit of 25% capacity or a maximum of 50 guests.
Movie theatres and performing arts venues are limited to 50 guests or 50% capacity.
Museums and zoos are limited to 25% capacity, with tours limited to 50 people or less.
Social distancing and face coverings are required whenever possible.
Advanced ticketing/reservations are encouraged whenever possible.
Check with individual sites to learn about their health and safety guidelines before your group visit. For example, the Art Institute of Chicago has developed virtual lines for limited-capacity exhibitions in order to maintain physical distancing. While attractions like Skydeck Chicago offer timed ticketing and limited capacities, along with enhanced cleaning measures, to help keep guests safe.
What's open in Chicago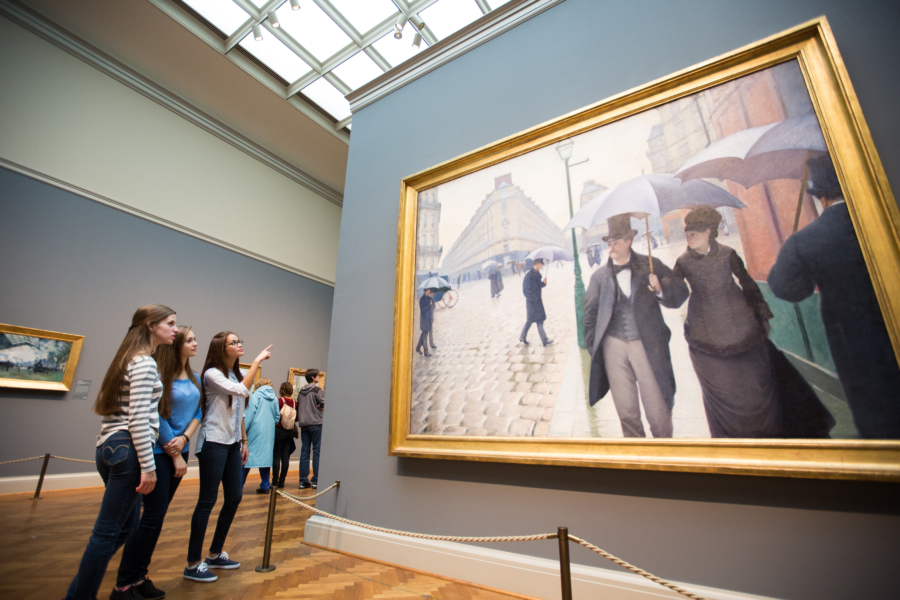 Check out our continuously updated what's open in Chicago blog and discover all of the exciting places your group can currently visit in the city, including restaurants, shops, music venues, museums, tours, attractions, parks, hotels, and more.
Tourism & Hospitality Forward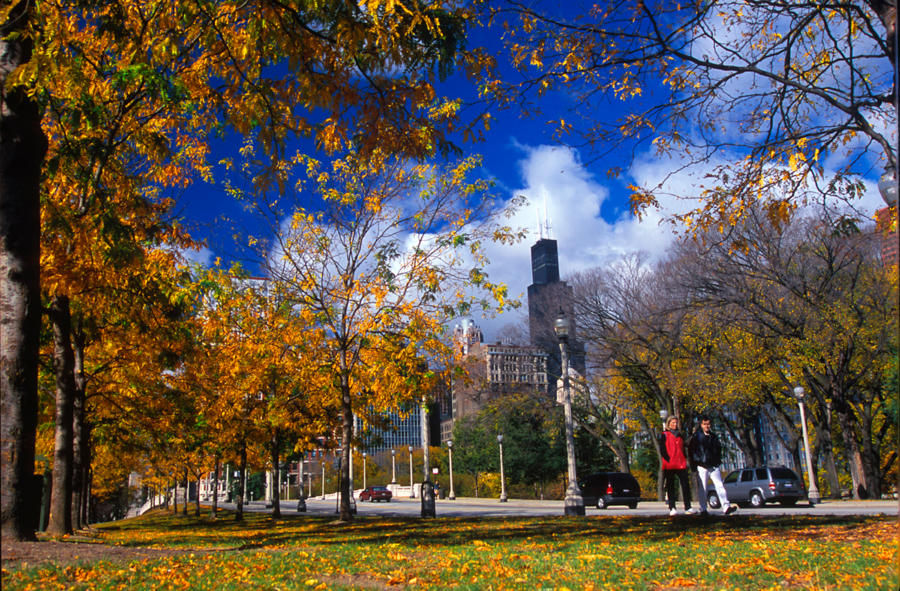 Choose Chicago is helping to support the city's safe reopening with its Tourism & Hospitality Forward program. An important part of the plan is a four-point pledge from Chicago tourism and hospitality businesses, dedicated to the following commitments:
SOCIALLY RESPONSIBLE PLANNING: We will put the safety of our patrons and employees first by adhering to public health guidance and direction and become leaders in socially responsible tourism and hospitality.
DEDICATED AND STRATEGIC ENGAGEMENT: We will recognize the importance of taking a strategic and collaborative approach by dedicating the time to work together and develop the phased plans we need to thrive in this challenging environment.
AUTHENTIC AND INCLUSIVE EXCELLENCE: We will work together to spur the traffic of Chicago visitors and guests by enhancing our efforts to create unique and novel ways to leverage all of the city's dynamic neighborhoods and authentic assets.
UNPARALLELED CHICAGO ADVOCACY: We will act as engaged advocates for all that Chicago has to offer by cross-promoting one another's offerings and collaborating on shared offers to create a mutually beneficial environment for the industry.
Included in our core pledge commitments, we stress the importance of taking greater steps to incorporate socially responsible planning into our reopening strategies and positioning ourselves as leaders in socially responsible tourism as we look to the future.
Tourism & Hospitality Forward is actively identifying ways that we can continue to be a resource to our partners as they adjust their individual reopening plans. We will be providing guidance on reopening guidelines, suggested changes in business practices, and a webinar series that speaks to ways partners are maintaining socially responsible practices while managing their reopening process. Be sure to check our page for upcomingevents and to view previous webinars.