In This Issue
A Note From David Whitaker President & CEO
Welcome to the June edition of The Destination – and as always, thank you for your continued support and collaboration.
In this month's edition, there are several upcoming events for you participate in but I did want to take this opportunity to ask you to "mark your calendar" for an important partner briefing scheduled for Tuesday, July 30 starting at 8:00 am. That morning our team will be briefing our partners on new plans underway as we prepare to launch a fully rebuilt website for ChooseChicago.com later this year. Our goal for our website this year is to host over 8.5 million visits including partner references and links. At this briefing, we will also be sharing with you an outline of greatly expanded and enhanced partner advertising opportunities including a new sponsored content strategy. If your organization's web traffic and online exposure is important to you or one of your colleagues, you will not want to miss this update. The event again is July 30 beginning at 8:00 am at the wonderful partner venue – VenueSix10 (appropriately named and located at 610 South Michigan Avenue). A formal invitation will be in your inbox soon – but please do mark this date on your calendar.
We recently received the detailed data collection of our annual surveys of travelers that are the backbone of our annual visitor projections and visitor profiles.
We will be producing a much more detailed summary for distribution soon but I did want to get some of the top-line data to you now that it is in-house. Note, our visitor profile is only conducted with surveys of domestic visitors – so it does not factor in the roughly 1 million international travelers Chicago currently hosts each year. The charts below spell out a few key trends.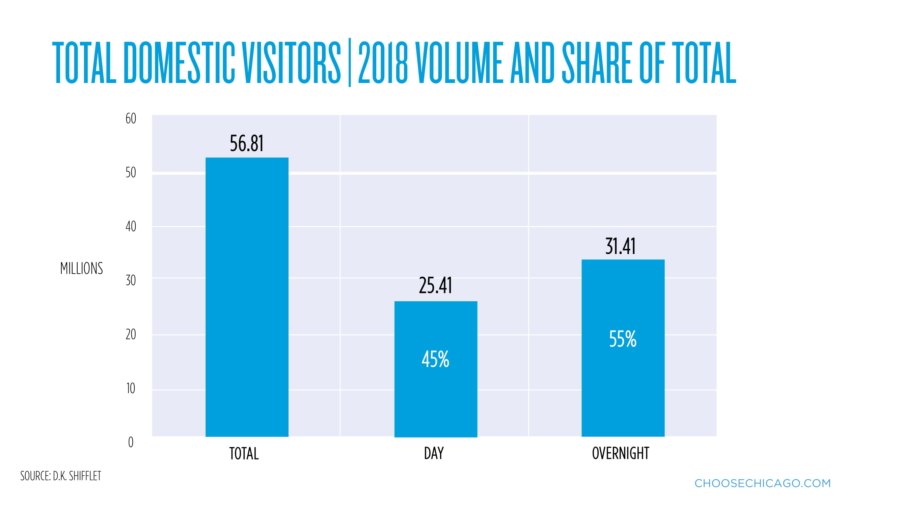 Chicago hosted 56.8 million domestic visitors in 2018 – 55% of which spent a least one night. While single day visitors are very important to many in our industry, it is the coveted overnight visitor (convention delegates or leisure travelers or others) that really drive the economic engine of tourism and hospitality.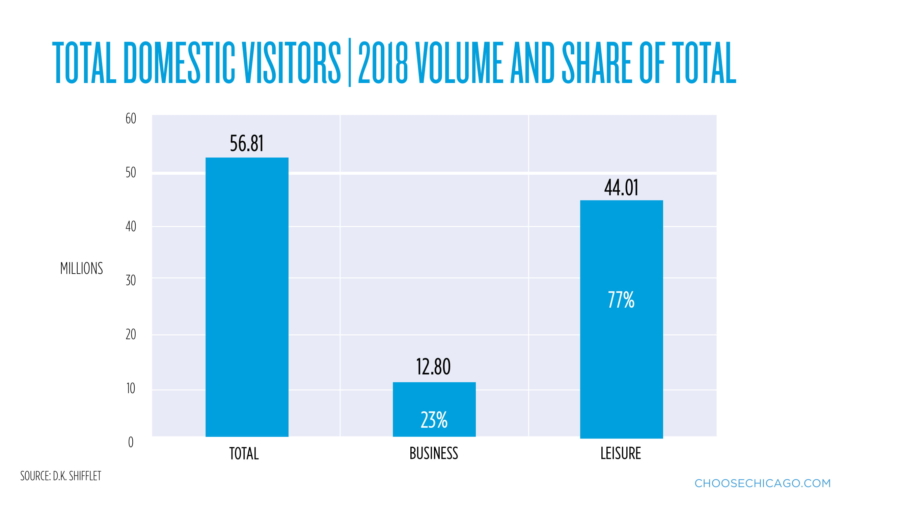 Consistent with a number of other major urban destinations, 77% (over 44 million) of our visitors in 2018 identified themselves as leisure visitors while 23% (just under 13 million) indicated they were here on business (including convention delegates).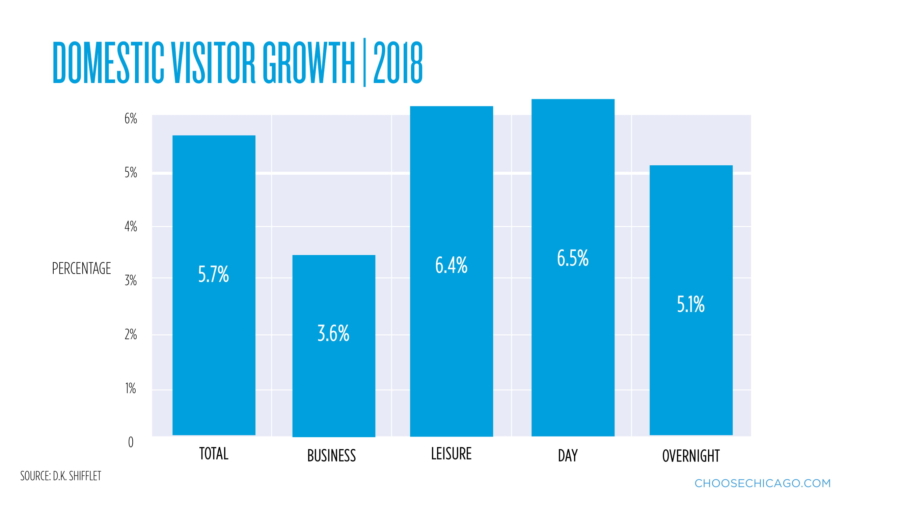 Encouraging to see that in 2018 both leisure and overnight visitors grew significantly with all leisure visitors increasing and up 6.4%. Equally important, overnight visitors grew 5.1% in 2018. These two segments – leisure visitors in general and visitors that stayed at least one night – have been a major focus of Choose Chicago, adding to our long-standing emphasis on meetings and convention visitors. Also, it is encouraging to see the rate of growth increase significantly over the past 3 years.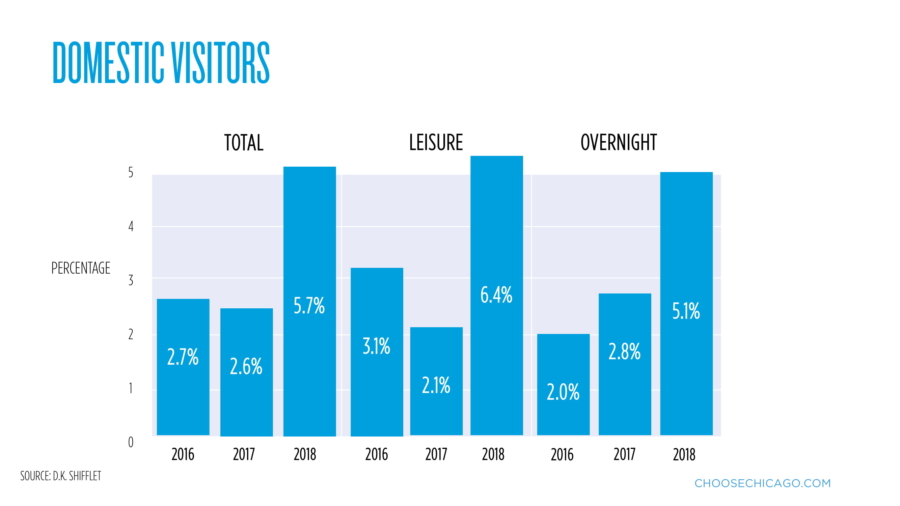 While we all agree on the impact and importance of our fellow visitors from the State of Illinois (both nearby and downstate) clearly a major mandate of Choose Chicago and our partners is to welcome and host out-of-state visitors traveling here from the rest of our region and our country. In 2018, Chicago welcomed just over 40 million out-of-state visitors – representing 70% of all visitors. Just over 27.5 million of our out of state visitors stayed overnight (68% of the total) with a still impressive and impactful 12.9 million out-of-state visitors here just for the day marking the continued importance of our regional markets.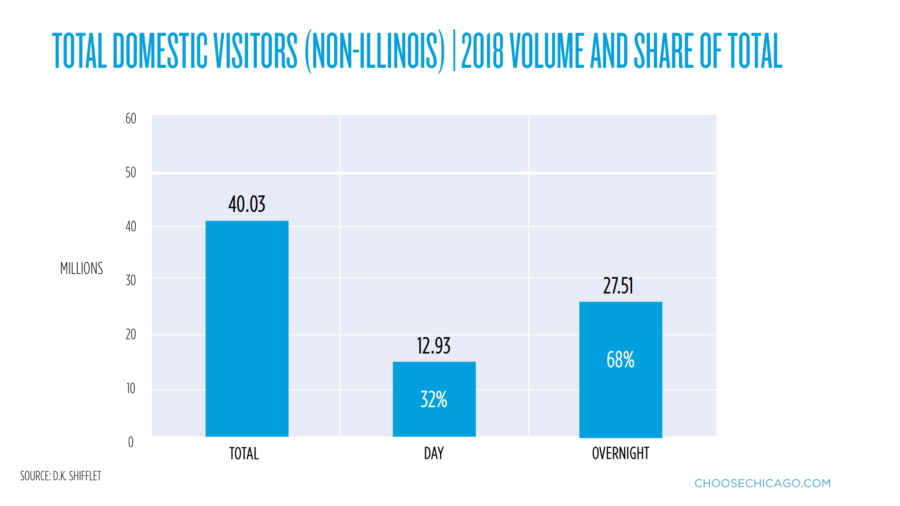 A key sweet spot for potential and continued growth: 71% of our out-of-state visitors indicated they were here primarily for leisure activities.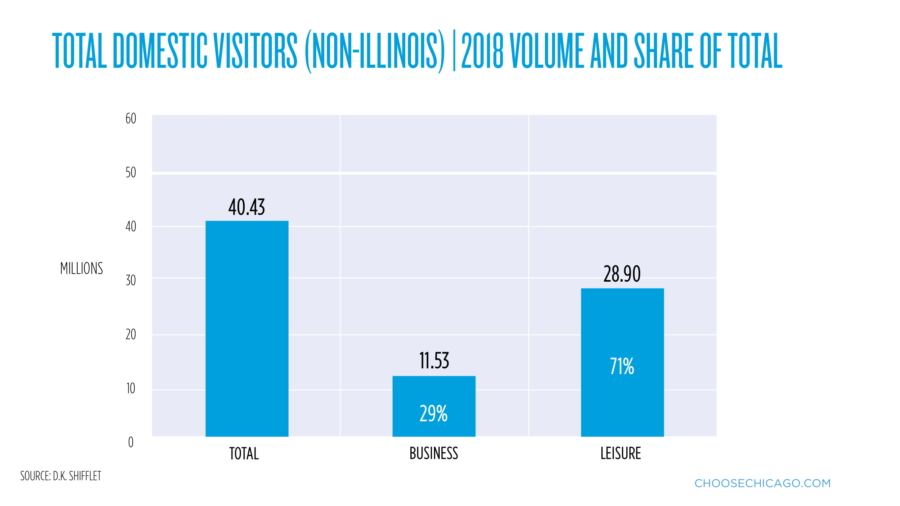 Speaking of sweet spots, it continues to be encouraging to see the significant growth in 2018 of both leisure out-of-state visitors and out-of-state visitors who choose Chicago (couldn't resist) and stayed overnight. This remains a major priority of ours to help keep pace with our ever- increasing growth in hotel supply and new properties. More importantly, we all share in the impact of growing leisure and overnight visitors.
In the coming weeks we will be producing a comprehensive report on the 2018 Visitor Profile including demographics and a breakdown of activities experienced while here.
David Whitaker
President & CEO
---
Partnership
Choose Chicago Welcomes 14 New Partners
Associations/Corporations
Chicago Opportunity Exchange
National Speakers Association Illinois
Attractions
Bixbee Imagination Station
Audio/Visual, Photography & Videography
Peter Wynn Thompson Photography
Bus Tours
Soul By The Mile
Dining: Seafood
Ocean Prime
Entertainment/Talent/Speakers
Laine Too
Event Management/Production
Dunlop Productions
Hotels
Hilton Garden Inn Chicago Downtown South Loop
Special Event Venues
Huntington Bank Pavilion at Northerly Island
Exchange312
Staffing Services
Instawork
Theater
Miracles Productions
---
Partner Profile Eris Brewery And Cider House

Last year, Chicagoland was recognized as having the most craft breweries in the nation, with more than 70 breweries in Chicago alone. Unique among these brewers is the recently opened Eris Brewery and Cider House at 4240 W. Irving Park Rd.
---
Register for the June Partner Event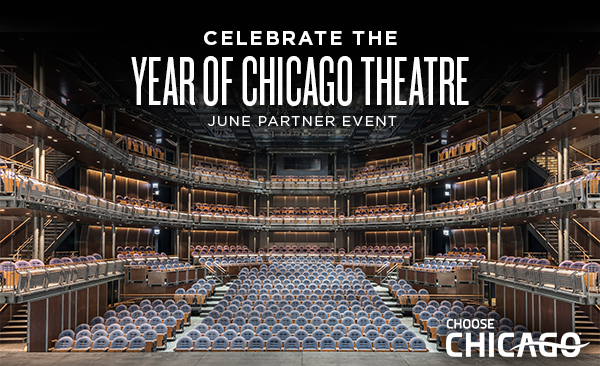 Immerse yourself in the bold, brilliant, fearless world of Chicago theatre. Choose Chicago, in partnership with the League of Chicago Theatres, is bringing to you a special, one-day only event that features performances from theatres throughout the city and interviews with prominent Chicago-native artists.
Featured Performances
Back in The Day
UrbanTheater Company
SIX
Chicago Shakespeare Theater
MIRACLE
Royal George Theatre
Emmy Award-winning Chicago television writer, producer and program host, Geoffrey Baer, currently seen on PBS primetime series 10 That Changed America and WTTW's flagship news program "Chicago Tonight", will bring you behind the curtain to provide a unique perspective on the importance of arts in our community. Explore the stories and awe-inspiring performances that truly make the world fall in love with Chicago theatre.
Date:
Wednesday, June 26, 2019
Time:
2:30 – 3:00 p.m. Registration
3:00 – 4:15 p.m. Program
4:15 – 5:15 p.m. Reception/Networking Event
Location:
The Yard at Chicago Shakespeare
Navy Pier
800 E. Grand Ave.
Chicago, IL 60611
You don't want to miss this exclusive event! Register by June 20 to secure your spot.
---
Chicago Friday Night Flights Previewed on NBC5 Chicago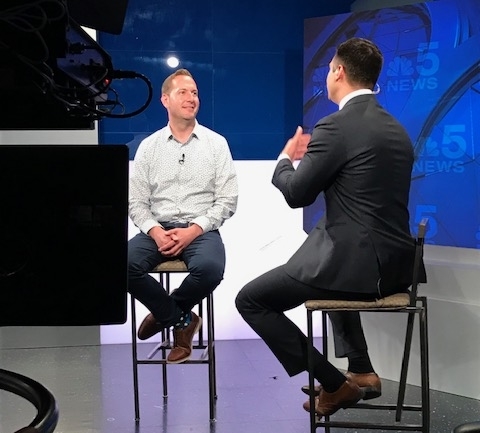 Jason Lesniewicz, Choose Chicago's Cultural Tourism Director, was interviewed on May 30 about the third season of Chicago Friday Night Flights by NBC5 Chicago's midday news co-anchor Alex Maragos. This season's 'Flights' series kicked off on May 31 with an outdoor festival at Gallagher Way, 3637 N. Clark Street. The Chicago Friday Night Flights series runs from May 31 to September 13. The next 'Flights' event will take place at the Chicago Brewing District, 232 N. Wood Street on Friday, June 28, from 6-9 p.m. The Chicago Brewing District is a concentration of some of the best breweries the city has to offer, all within walking distance of each other. Breweries pouring the event include: Around the Bend, On Tour Brewing, Finch Beer Co., Goose Island, Haymarket Brewery, Cruz Blanca, Illuminated Brew Works, All Rise Brewing, and Great Central Brewing.
---
Global Development
Asia Pacific Presenting Destination Partner at the American Airlines Asia Pacific Divisional Sales Conference in Sydney
Choose Chicago had the rare opportunity to be one of two presenting destination partners at the American Airlines Asia Pacific Divisional Sales Conference from May 21 to 23.
As a presenting partner, Choose Chicago had the opportunity to train more than 100 of American Airlines' top Asia Paicific tour sales associates and executives on Chicago as a destination for their clients. Chicago was featured in pre- and post-conference internal communications as well in the American Airlines' quarterly newsletter. This Asia Pacific sales conference only held once every two years so it was a unique opportunity to meet with American Airlines sales managers from various regions including China, Japan, South Korea, Australia, New Zealand, Southeast Asia and more.
Canada: Sales Calls In Southwestern Ontario Winsor London Hamilton Burlington And Mississauga

Global Development conducted client sales calls, a destination training seminar and hosted client dinner in Southwestern Ontario from May 14 to 17.
The goals of the sales calls were to grow tourism product offerings (hotels and attractions), train/update teams on new product offers and obtain feedback on how Chicago is perceived, what they are using to sell the destination and what tools they need to assist in selling the destination. Clients included CAA offices, Flight Centre, TravelBrands, and RobertQ's Travel.
China: Chicago Giveaway Sponsorship Of United Airlines Customer Appreciation Gala In Shanghai
On May 9, Choose Chicago sponsored Chicago prize package giveaways during the United Airlines Customer Appreciation Gala in Shanghai.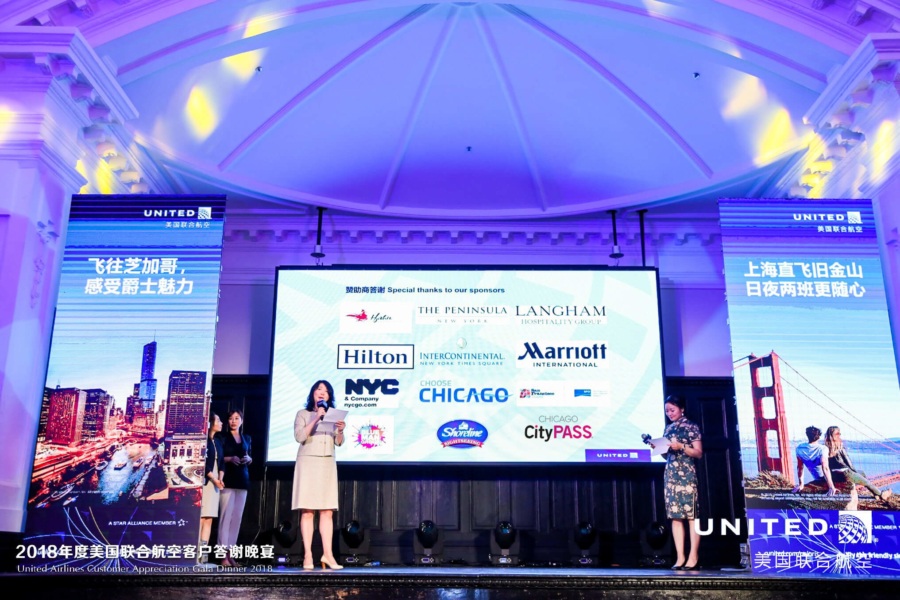 In partnership with United Airlines' Shanghai office, two Chicago prize packages were raffled to United's VIP tour operators. Chicago prize packages included, two United economy tickets from Shanghai, 3-night stay in any Hilton worldwide, two Chicago CityPASSes, two Shoreline Sightseeing Architecture River Cruise Tours and two Blue Man Chicago tickets.
China New: Chicago Architecture Tour Product Created By Shenzhen Port China Travel For Southern China Market
Choose Chicago worked with Shenzhen Port China Travel to create the first Chicago architecture tour product in the Guangdong Province.
In Southern China, Chicago tour product is typically a general tour that features an observatory, Millennium Park and shopping. This new architecture product shows that the Southern China market is interested in more in-depth experiences, which results in longer stays and spend in Chicago. This package features Chicago for three days and two nights, including Navy Pier, The Magnificent Mile, Willis Tower's Skydeck Chicago, Millennium Park and First Lady River Cruises.
China: Chicago Music Itinerary Featured In International Tourism Article
As Chinese clients become more experienced travelers, Chicago is able to move beyond basic itineraries to themed itineraries such the newest U.S. music itinerary where Chicago is featured for a three day, two night stay.
Chicago is featured as a city that is the home to blues and house music, as well as having a great live jazz scene. Music is a cultural activity that does not require native English proficiency and gives Chinese tourists a little peak in life as a local Chicagoan.
Germany: America Journal Magazine Ad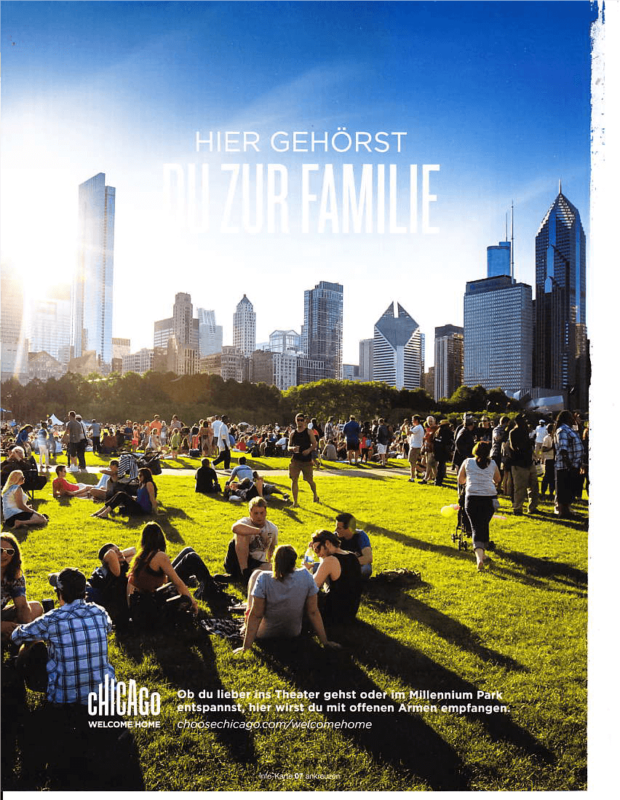 Choose Chicago advertised in the American focused German travel magazine, America Journal for the May-June 2019 issue.
America Journal is one of the foremost travel magazines focusing on leisure travel to North America in Germany. In the 2019 May – June Issue, Choose Chicago had a full-page ad geared to the German consumer. 36,500 copies of this magazine are circulated monthly to newsstands and subscribers of the publication.
Germany: Tui Familiarization Trip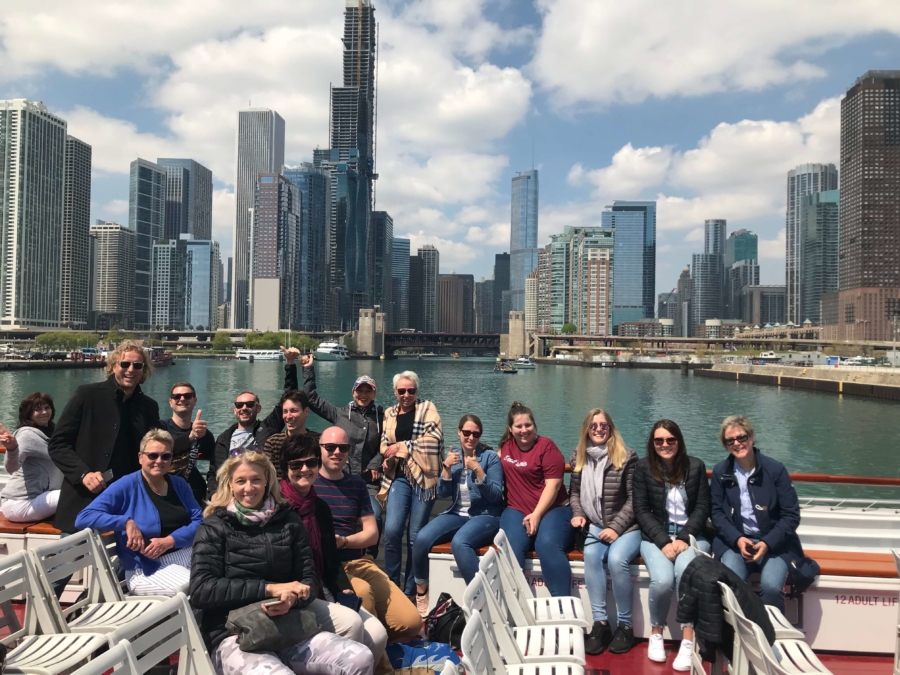 TUI Germany partnered with United Airlines and Great lakes USA to welcome to the Great Lakes Region 14 of their top performing sales agents and Travel Agency customers along with 2 Product Managers.
Choose Chicago worked with the Freehand hotel and six other Choose Chicago partners to host and educate these important decision makers on Chicago's available tourism product. Featured partners included Morton's Steakhouse, Chicago Greeters, Skydeck Chicago, Tortoise Supper Club, Shoreline Cruises, and Gino's East.
Germany: Willy Scharnow Foundation Familiarization Trip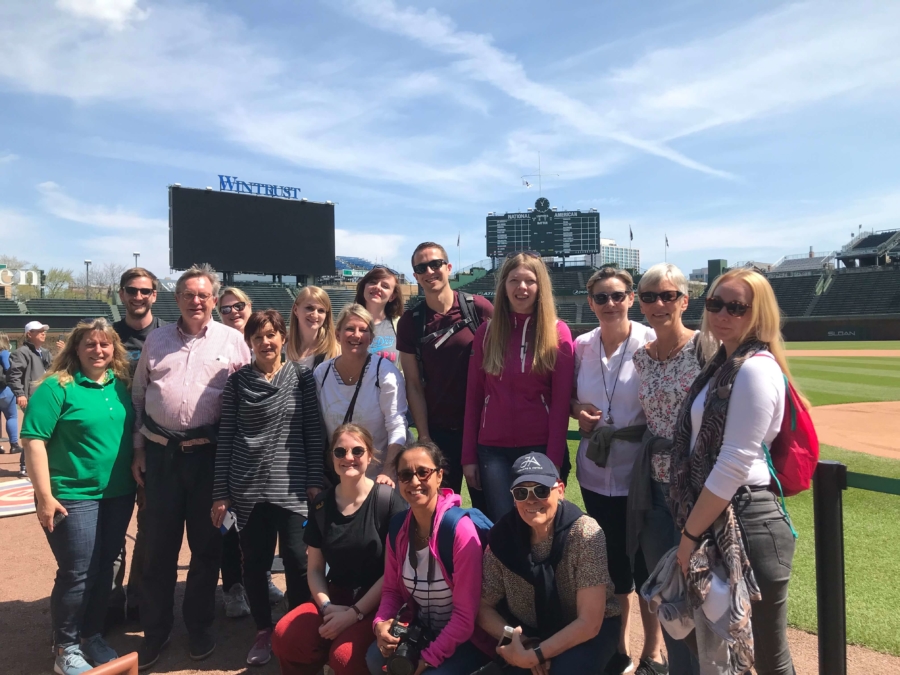 From May 5 to 7, Choose Chicago partnered with United Airlines and Illinois Office of Tourism to host 15 German travel trade clients, with the goal of educating these clients on Chicago's available tourism product.
During their visit, they experienced 15 Choose Chicago partners including Bobby's Bike Hikes, Lou Malnati's, Wendella Boats, The Skydeck, The Museum of Science and Industry, Hotel Versey, the Blue Door, Traunauex Restaurant, Bubba Gump's, SafeHouse, Navy Pier, Millenium Park, The Arti Institute of Chicago, Kingston Mines, and More.
India: Tours Limited Tarriff Ad Nbsp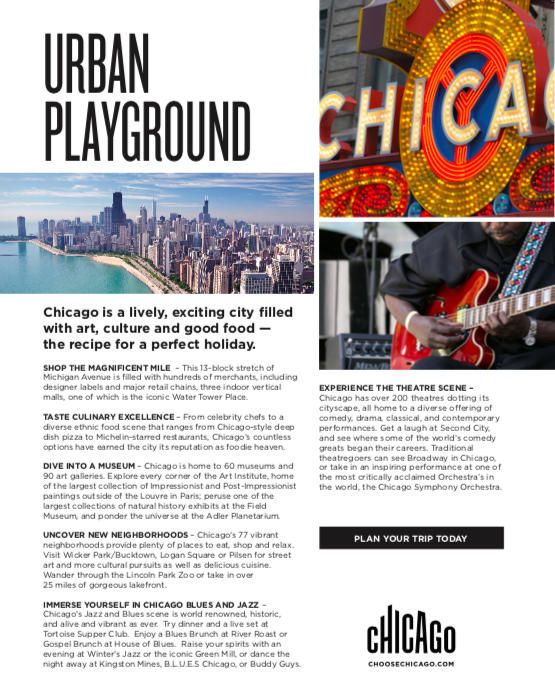 Choose Chicago took out an Ad in Tours Limited's annual tariff to promote Chicago to international clients, with a focus on in-bound Indian Leisure travelers.
Choose Chicago's one page ad was featured in the 2019-2020 Tariff of Tours Limited, a receptive tour operator specializing in servicing in bound leisure travel agencies from India, Europe, and the Middle East. This Tariff is printed and decimated throughout EMEA with thousands of copies distributed to the travel trade in the region. Accompanying this advertisement is a 3-day itinerary to Chicago available for purchase through Tours Limited.
Mexico: Brand Usa And Choose Chicago Welcome First Mexico Mega Familiarization Trip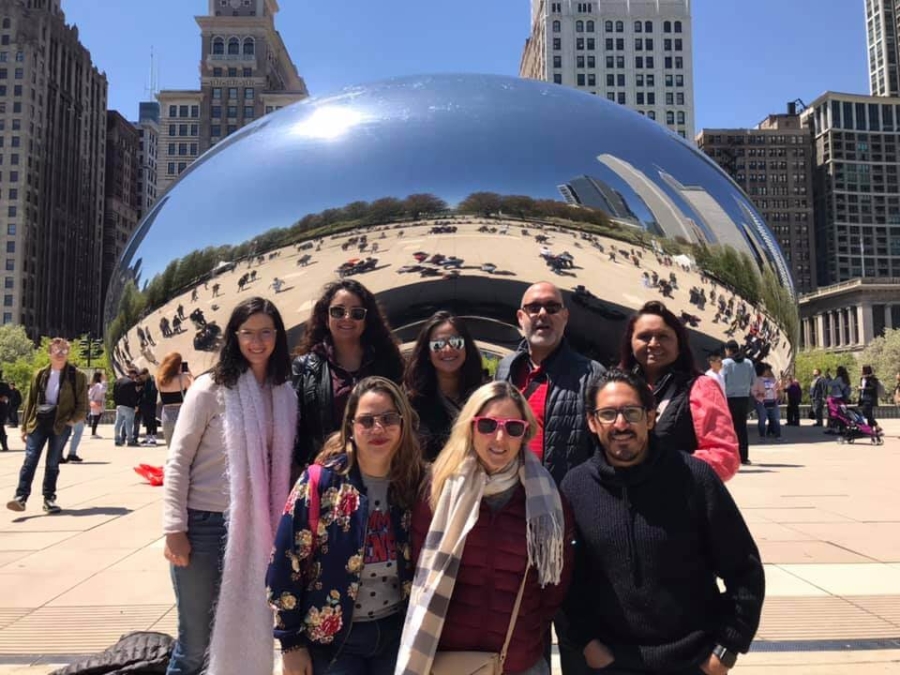 Choose Chicago, in partnership with Brand USA, welcomed one portion of the Mexico Mega FAM to Chicago on May 14.
The FAM included top Mexican accounts from Mexico City, Cancun and Guadalajarra, including Best Day Travel, Imacop, Viajes El Corte Ingles, Euromundo/Sears Travel, Leisure Life, Regio Operadora.
Middle East: Trump Hotels Amp Etihad Airways Familiarization Trip Nbsp
Choose Chicago co-hosted a Familiarization trip in partnership with Trump Hotels and Etihad Airways on May 16. The FAM include nine clients of Etihad Holidays, including Kuwait, UAE, and Saudi Arabia.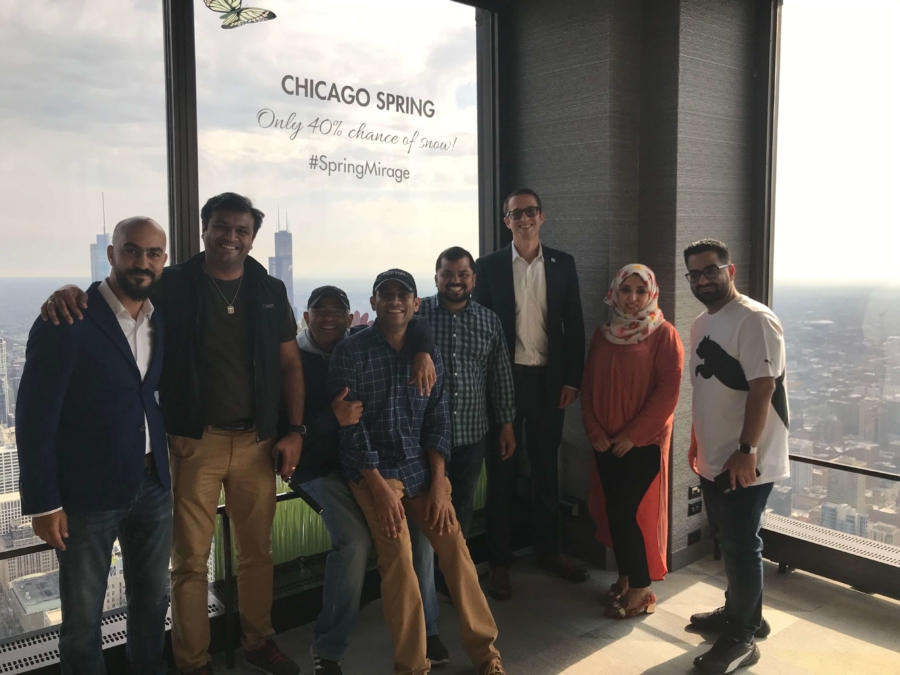 Etihad Airways brought in three of their sales and product team, along with top tour operator clients from Saudi Arabia and the United Arab Emirates. The goal of their visit was to reinforce Etihad Airways direct route to Chicago from Abu Dhabi, and give these product managers and high-end travel agents a better understand on how to assist their clients in Chicago with leisure product and activities.
Uk: Illinois Office Of Tourism Fam Chicago Destination Training
Choose Chicago and seven UK travel trade decision makers for Chicago destination training and activities as part of the Illinois Office of Tourism familiarization trip on May 14.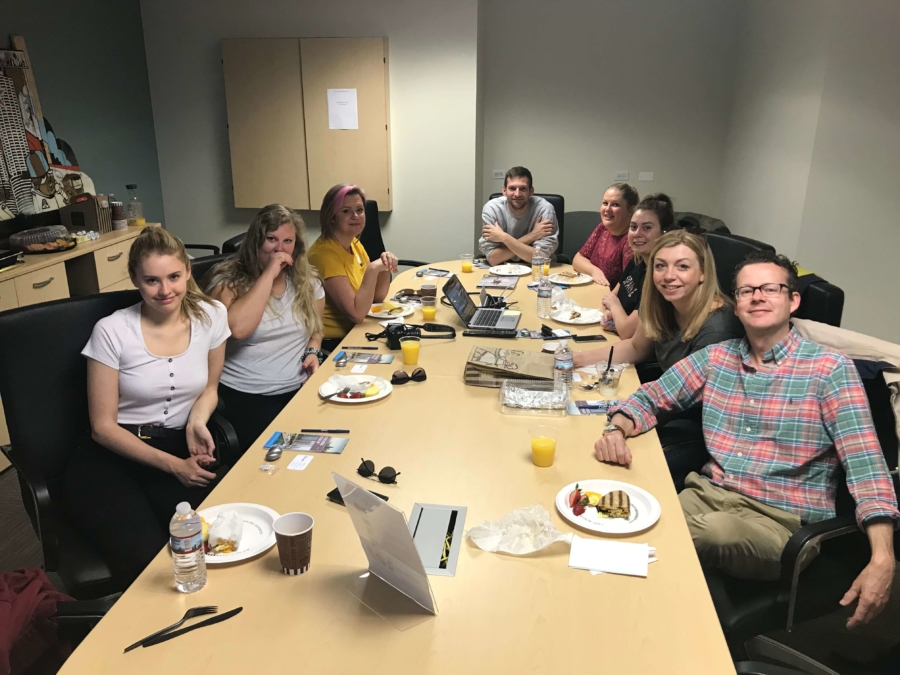 This familiarization trip was the first visit to Chicago for all eight FAM attendees. Choose Chicago hosted a breakfast for the group during their visit and conducted a 30 minute training presentation on a variety of Chicago product available to their clients.
---
Media Relations
Choose Chicago's Media Relations team generates print, online, social and broadcast media coverage of the destination through several proactive strategies which include writing and distributing pitches, hosting group press trips and individual media visits, traveling in market to attend media marketplaces, host media receptions and more. The dynamic team story-tells across the globe to domestic and international journalists and hosts targeted media in Chicago to experience first-hand all that the destination offers.
Choose Chicago's Media Relations team hosted 49 members of the media on individual media visits and group press tours to Chicago in May 2019. The media coverage generated resulted in over $3.5 million in media value. A sampling of stories published in May 2019 include:
---
Meetings & Conventions
IMTS 2026 Confirmed to Return to Chicago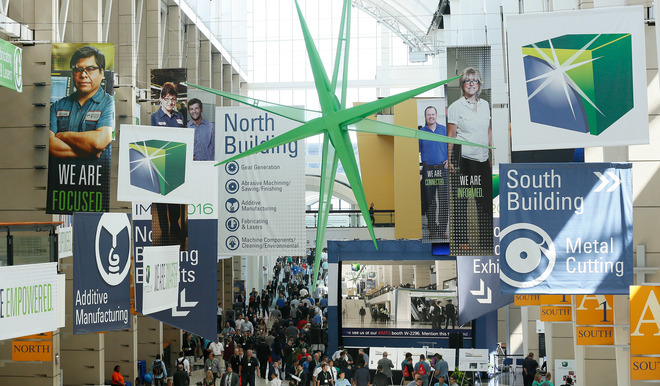 The Association of Manufacturing Technology has been hosting the International Manufacturing and Technology Show (IMTS) in Chicago since 1947. In May, the agreement was signed to continue this partnership through 2026!
IMTS 2018 hit the trifecta for most exhibits sold, most net square footage used, and the highest attendance in show history. AMT hosted the highest number of exhibiting companies in the show's history, with 2,563 exhibits. These exhibits accounted for the largest net square feet of exhibit space at the McCormick Place complex with 1,424,232 net sq feet utilized, and over 129,415 registered attendees.
IMTS has an economic impact of approximately $229 million dollars. With over 16,000 hotel rooms on peak nights and 86,000 total room nights, Chicago is excited to welcome them back bi-annually!
---
Chicago Sports Commision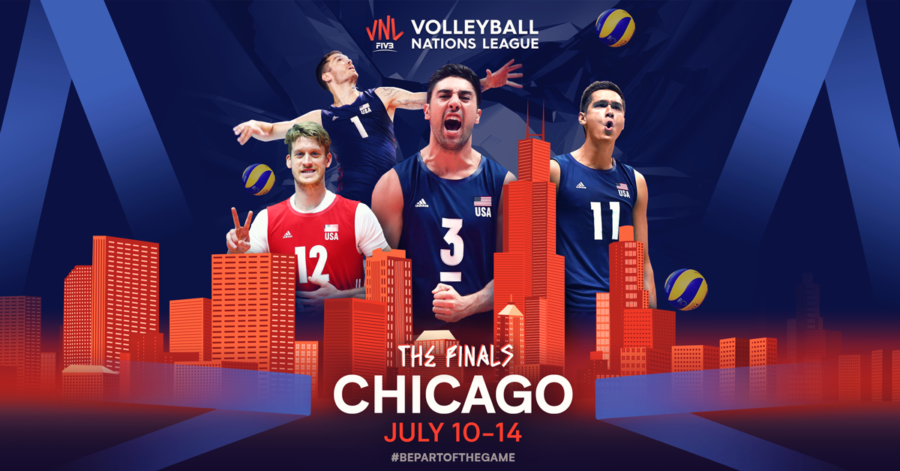 FIVB Volleyball Nations League Tickets on Sale Now
Don't miss your chance to see the world's best volleyball teams compete in Chicago! Tickets are on sale now for the 2019 FIVB Volleyball Nations League Finals, to be held July 10-14 at Credit Union 1 Arena.
The FIVB Volleyball Nations League is the international federation's top annual volleyball competition. As hosts, Team USA are guaranteed a berth to Chicago while the remaining five teams will be determined in preliminary rounds over the coming weeks.
The U.S. Men took bronze in the inaugural edition of the VNL Final Round in 2018, sweeping Brazil in the third-place match. Russia beat France to win the gold medal.