CONTACT:
Michelle Gonzalez mgonzalez@choosechicago.com
Stephanie D'Adamo stephanie@letssipp.com
For Immediate Release
CHOOSE CHICAGO PROMOTES TAMARA JONES TO
SENIOR DIRECTOR, CONVENTIONS & TRADESHOW SALES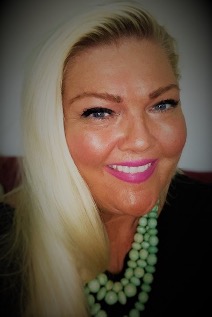 (CHICAGO – October 21, 2021) – Choose Chicago Interim CEO, James Meyer, announced Tamara Jones has been promoted to Senior Director, Conventions & Tradeshow Sales.
Jones represents and sells Chicago's convention citywide packages with a focus on largescale medical, sports, and other key association meetings at McCormick Place. Additionally, she will be leading the for-profit tradeshow sales efforts in her diversified portfolio.
"In addition to representing major association accounts for Choose Chicago, Tamara will be handling the highly competitive and sought-after for-profit trade show market," said James Meyer, Interim CEO at Choose Chicago. "I am so proud of Tamara for earning this important convention segment and promotion. This is a challenging market, and it takes someone very skillful and driven to succeed."
Jones has been representing Choose Chicago since 2015. She has more than 25 years' experience in the hospitality sales industry. Many of those years were with Hilton Hotels where she was a multi-year top sales director in the company. Her relationship building and prospecting skills, along with her fierce determination and tenaciousness will continue to be the skillset the city of Chicago, McCormick Place, and Choose Chicago partners require.
She was recently nominated and elected as the Treasurer of PCMA's Greater Midwest Chapter (GMC) and will serve on their Executive Committee for 2022-2023. Jones is currently sitting on the Board of Directors for the GMC for the 2019-2021 term, and she led the creation of their first Inclusion, Diversity and Equity (IDE) Task Force in 2020. As the Board liaison to this Task Force, she demonstrated leadership, passion and commitment to bravely tackle racism's impact within our industry. The IDE Task Force was awarded the "Outstanding Service to a Chapter Award" at the GMC PCMA 2020 Annual Awards event on September 28, 2021.  
Born and raised in Kimball, Minnesota, Jones attended St. Cloud State University in St. Cloud, MN. She has a Bachelor of Science in Speech Communications with a concentration in Radio and TV Broadcasting. Jones is a huge sports fan and takes the opportunity to attend many live events, including the Ryder Cup and the British Open. Jones is also an avid traveler, with her favorites being the beaches and islands of Puerto Rico and the island of Kauai. 
# # #
About Choose Chicago
Choose Chicago is the official sales and marketing organization responsible for promoting Chicago as a global visitor and meetings destination, leveraging the city's unmatched assets to ensure the economic vitality of the city and its member business community. For more information, visit ChooseChicago.com. Follow @ChooseChicago on Facebook, Instagram and Twitter.