T. Cahal Mowery, Eric Kincaid and Robert Leff bring decades of
sales experience into top management positions at Choose Chicago
Media Contacts:
Isaac Reichman, ireichman@choosechicago.com, 312-805-9586
Michelle Gonzalez, mgonzalez@choosechicago.com, 312-259-5708
CHICAGO, IL – Choose Chicago President and CEO Lynn Osmond today announced the hiring of T. Cahal Mowery and Robert Leff and the promotion of Eric Kincaid to fill critical leadership roles within the Choose Chicago Sales team. Mowery, Leff and Kincaid are talented sales professionals with over forty years' combined experience working at destination marketing organizations and hotels. Mowery, Leff and Kincaid will be key members of the team selling and marketing McCormick Place Convention Center and the City of Chicago under the leadership of Dustin Arnheim, Senior Vice President of Sales and Services.
"I am so excited to welcome Cahal, Robert and Eric to leadership roles on the Choose Chicago sales team," said Lynn Osmond, President and CEO of Choose Chicago. "They bring high levels of expertise and leadership to our organization and these hirings will play a huge role in ensuring that we continue to attract and retain trade shows, conventions and events to the largest convention center in North America."
T. Cahal Mowery will officially join the Choose Chicago Sales team as Vice President of Sales in January 2023. In this role, Mowery will work with Dawn Young, also Vice President of Sales, to promote Chicago as a premier meetings destination by managing the daily sales activities of the organization including developing and implementing strategic sales plans.
Mowery joins Choose Chicago directly from VISIT DENVER, where he served as Director of Convention Sales for the past four years. In this role he led a team of thirteen sales and meeting professionals and administrative staff. Prior to VISIT DENVER, he held positions as Director Sales & Catering for JW Marriott Houston for three years and sharpened his craft working several years at Visit Houston as a National Account Executive, Convention Sales.
Eric Kincaid has been promoted to Associate Vice President of Sales, effective early January 2023. Eric has worked at Choose Chicago as Senior Director of Convention Sales since 2021 and has over a decade of experience in sales at destination marketing organizations and hotels, most recently as a National Account Director at Destination DC before joining the Choose Chicago team in 2021.
In his new role, Kincaid will be supervising and leading Choose Chicago's Mid-Atlantic sales team. Collectively, Dawn, Cahal and Eric will be responsible for leading our sales team by implementing new systems and procedures and coaching the team in the day to day.
Robert Leff joined Choose Chicago on November 7, 2022 and serves as the Director of Business Development and Sales Strategy. In this role, Leff is responsible for attracting new mid-to-large scale meetings and events to Chicago.
Leff most recently worked for Visit Pittsburgh as their Senior National Sales Director for the past nine years. Prior to VisitPittsburgh, Leff held leadership positions at Gaylord Hotels and Meet Minneapolis and has previously worked at the Hilton Minneapolis, the Hiltons of Chicago and the Hilton Chicago O'Hare Airport.
Leff currently serves as President of the CVB Representatives of the West (CReW). CReW is comprised of 40+ convention bureau/destination marketing organization representatives across North America that work with business event professionals in the Mountain and Pacific time zones. Please visit https://cvbrepswest.org/ to explore member cities, submit an RFP, and/or connect with member representatives
"Chicago is the one of the best, most authentic global destinations for meetings and events," said Dustin Arnheim, Senior Vice President of Sales and Services. "We are building a best-in-class destination marketing organization and it starts with our people. That is why I am thrilled to promote Eric and welcome Cahal and Robert to these important leadership positions. They bring with them invaluable experience and expertise that will make certain Chicago continues to be a leading destination now and into the future."
Since becoming President and CEO of Choose Chicago six months ago, Osmond has prioritized building a robust Sales and Services team to ensure Chicago remains the premier destination for trade shows, conventions and events. Dustin Arnheim was brought on board in July 2022 to lead this important team, and these latest hirings are the next step as Choose Chicago continues to build a strong and successful sales team under Osmond's leadership.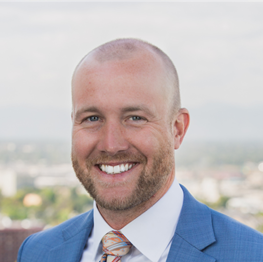 T. Cahal Mowery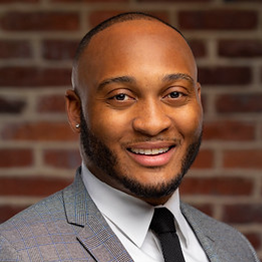 Eric Kincaid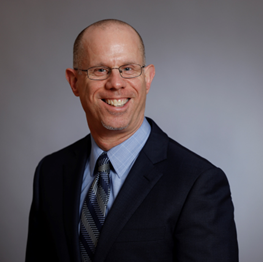 Robert Leff
About Choose Chicago
Choose Chicago is the official sales and marketing organization responsible for promoting Chicago as a global visitor and meetings destination, leveraging the city's unmatched assets to ensure the economic vitality of the city and its member business community. For more information, visit www.choosechicago.com and follow @choosechicago on Facebook, Instagram, LinkedIn, TikTok and Twitter. #ChicaGOandKNOW