---
CHICAGO IS ONE OF THE DESTINATIONS ON THE RISE FOR MEETINGS IN 2017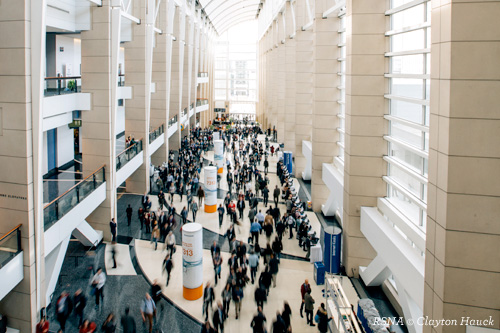 "Development near Chicago's McCormick Place (the largest convention center in the U.S.) has created a neighborhood and the opportunity for more development that cultivates a true convention center district," says Gary Schirmacher, CMP, Senior Vice President of Industry Presence and Strategic Development for Experient, A Maritz Global Events Company. "Upgrades, expansion, and new hotels, along with an increase in residential, make the McCormick Place district more accessible with less time in the bus lane for big shows."
Read more about Chicago's McCormick Place district.
---
NEW RESTAURANTS AND BAR COMING TO HYATT REGENCY MCCORMICK PLACE
Four brand-new concepts inspired by the 1893 World's Columbian Exposition are set to open late spring. Look for Third Star, a restaurant named for the third star on the Chicago city flag; the modern Arc Bar with lounge seating; Sixes & Eights Asian quick-service dining; and The Market, offering coffee drinks.
Learn more about Hyatt Regency McCormick Place.
---
VIRGIN HOTELS CHICAGO OFFERS CO-WORKING SPACE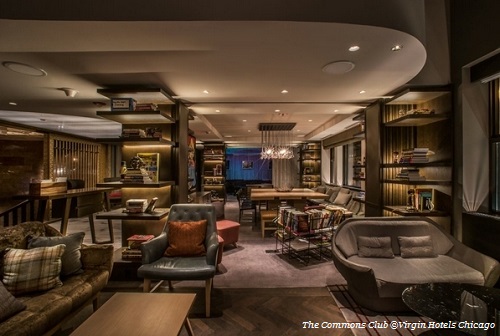 The new Commons Co-Op offers non-traditional workspace with access to private meeting rooms.
Get more details on Virgin Hotels Chicago co-working space.
---
EVA AIR BEGINS HELLO KITTY FLIGHTS FROM TAIPEI TO CHICAGO O'HARE INTERNATIONAL AIRPORT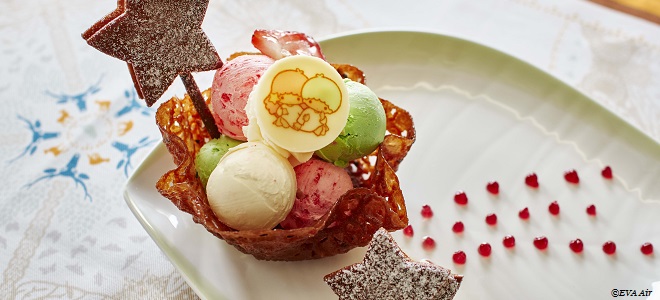 Beginning May 31, 2017, EVA Air Taipei-Chicago O'Hare flights will be serviced with Hello Kitty jets and amenities, which include everything from Hello Kitty-themed snacks to pillows and even toilet paper.
Learn more about EVA Air's Hello Kitty flights to Chicago.
---
BOLEO NAMED ONE OF THE TOP 6 ALFRESCO DINING RESTAURANTS IN AMERICA BY FSR MAGAZINE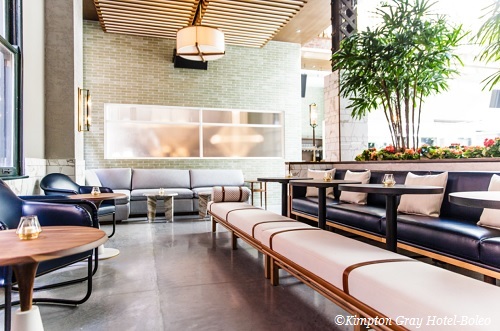 The rooftop Boleo in the Kimpton Gray Hotel is lauded for its year-round dining and stunning city views.
Read more about Boleo at Chicago's Kimpton Gray Hotel.
---
NEW UNITED CENTER ATRIUM FEATURING ICONIC MICHAEL JORDAN STATUE OPENS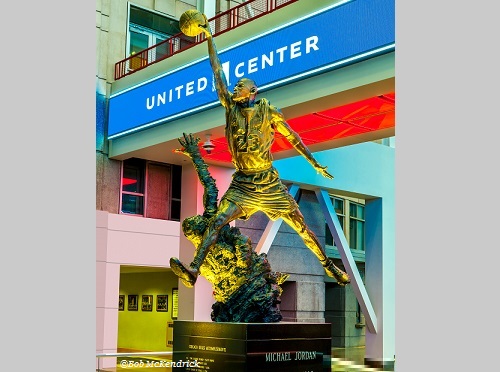 The United Center has moved the popular Michael Jordan statue indoors into its new five-story atrium space, which can be reserved for private events.
Get more details on the Michael Jordan statue at Chicago's United Center.
---
CHICAGO'S AMERICAN WRITERS MUSEUM ONE OF THE SMITHSONIAN MAGAZINE'S NINE NEW MUST-SEE MUSEUEMS OPENING THIS YEAR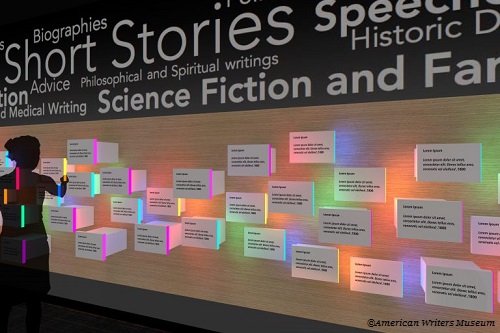 The revered Smithsonian Magazine named Chicago's new American Writers Museum, the first of its kind in the country (set to open on May 16), one of the don't-miss museums opening in 2017 around the world.