---
HILTON'S FIRST TRI-BRANDED HOTEL BREAKS GROUND AT McCORMICK PLACE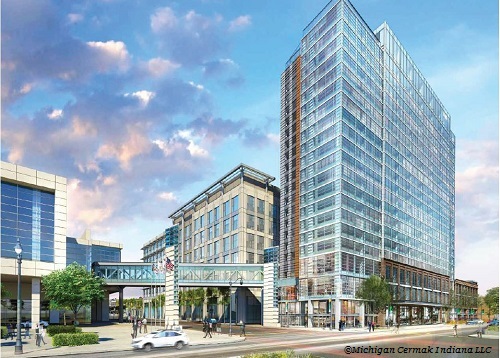 Hilton recently broke ground at Chicago's McCormick Place on its first tri-branded property—which combines a Hilton Garden Inn, Hampton Inn and Home2 Suites—slated to open in late 2018.
See more information on this major Chicago hotel project.
---
MARRIOTT MARQUIS CHICAGO IS ONE OF PCMA'S FIVE MOST ANTICIPATED HOTEL OPENINGS IN 2017
The Marriott Marquis Chicago at McCormick Place made the list of PCMA's top five hotels opening in some of the country's most popular meetings destinations this year.
Read about this exciting new McCormick Place hotel..
---
THE LANGHAM, CHICAGO AND THE PENINSULA CHICAGO LEAD TRIPADVISOR'S 20147 TRAVELERS' CHOICE AWARDS FOR THE TOP 25 LUXURY HOTELS IN THE UNITED STATES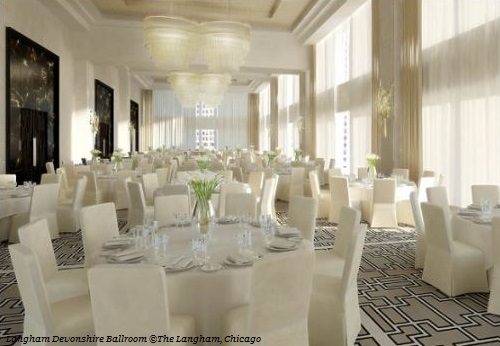 Two leading Chicago hotels—The Langham, Chicago and The Peninsula Chicago—were ranked among the nation's Top 25 Luxury Hotels by TripAdvisor Travelers' Choice Awards.
Learn more about these luxury Chicago hotels.
---
NEW HOTELS IN 2017: NEW YORK, L.A., CHICAGO TO GET ROOM BOOM
Some of Chicago's exciting upcoming new hotels, including the trendy Ace Hotel Chicago and celebrity-owned Nobu Hotel, are cited as part of a room boom in three of the country's most active markets.
See the focus on hot new Chicago hotels..
---
TALBOTT HOTEL TO SHUT DOWN FOR $20 MILLION RENOVATION
Chicago's historic Talbott Hotel has temporarily closed as it undergoes a $20 million renovation, including the addition of new rooms, with an expected May reopening.
Read more about Chicago's Talbott Hotel renovation.
---
CHICAGO'S ESSEX INN TO UNDERGO EXPANSION AND GET A NEW NAME
As part of a renovation that includes the construction of a new adjacent 56-story luxury apartment tower, Chicago's Essex Inn will expand to 271 rooms and will be renamed the Hotel Essex by 2019.
Learn more about Chicago's Essex Inn hotel expansion.
---
MIDWAY AIRPORT TO EXPAND CONCESSIONS WITH $75 MILLION PROJECT
Chicago Midway International Airport announced plans to expand its concessions, including restaurants and shops, as part of a $75 million renovation project.
Get more details on the Chicago Midway International Airport expansion.
---
SAVOR…CHICAGO AND BRICKSTONE BREWERY UNVEIL McCORMICK PLACE EVERYDAY ALE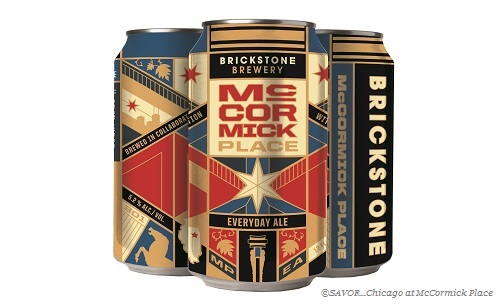 The recently introduced McCormick Place Everyday Ale, produced by SAVOR…Chicago and local BrickStone Brewery, is the country's first branded ale brewed for a convention center using locally sourced ingredients (from McCormick Place's own rooftop garden).
Learn more about McCormick Place's new craft beer.
---
CHICAGO'S ALINEA, PARACHUTE AND THE PUBLICAN ON EATER'S LIST OF THE BEST RESTAURANTS IN AMERICA (AGAIN!)
Three of Chicago's hottest restaurants—Alinea, Parachute and The Publican—were named in Eater's roundup of The Best Restaurants in America that defined dining in 2016.