Chicago leads the way when it comes to accessibility. We rest conveniently in the center of the country and boast two first-class Chicago airports–O'Hare and Midway–with thousands of daily inbound and outbound flights to more than 240 destinations. Find out what's new for 2017 at both airports.
With more than 22 million passengers in 2016, Midway continues to be one of the nation's fastest-growing airports. Passengers can now enroll is TSA PreCheck®, a program that provides a more efficient security checkpoint screening process in which passengers are not required to remove their shoes, light jackets or belts, and are able to leave laptops and compliant liquids in carry-on bags (also available at O'Hare International Airport).
Midway recently announced plans to expand its concessions as part of a $75 million renovation project. New restaurants and shops will be part of the expansion.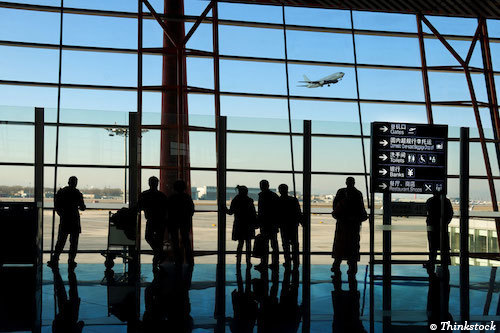 O'Hare is reimagining the passenger experience through new and improved amenities and services. Pamper yourself at full-service spas, enjoy family time at the Children's Play Area and reenergize in the yoga room. United Airlines recently unveiled its international business/first-class Polaris Lounge, with plush relaxation and shower suites outfitted with spa amenities and a bar serving specialty cocktails.
New retail options have popped up in O'Hare's domestic terminals. The newest additions are Coach and MAC in Terminal 2. These fashion stores join an impressive lineup of brand-name retailers: Brooks Brothers, Montblanc, Erwin Pearl, Brighton, Johnston & Murphy, Oakley, Harley-Davidson, Spirit of the Red Horse, Brookstone, Vosges Haut-Chocolat and InMotion Entertainment.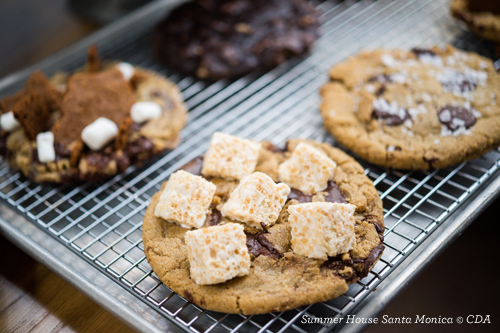 Additionally, new restaurants Summer House Santa Monica, Publican Tavern and Goose Island Beer Company Bar opened in 2016.
International Terminal 5 offers 24 luxury retail and dining hot spots, including 11 acclaimed Chicago brands.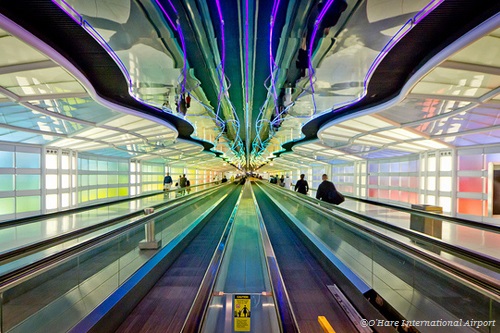 NEW ADDITIONS AT O'HARE & MIDWAY
• Automated Passport Control (APC) and Mobile Passport Control technology at O'Hare and Midway create a fast and efficient customs processing experience for visitors arriving to Chicago from abroad. O'Hare now offers five ways for passengers to clear U.S. Customs and Border Protection (CBP) processing: Mobile Passport Control, Automated Passport Control, One-Stop, Global Entry and traditional CBP lanes.
• A new text messaging tool allows travelers to request and receive real-time taxicab wait times at O'Hare and Midway. Text the word "taxi" to 312-883-8404 for O'Hare or 312-883-7969 for Midway. The City also recommends two apps, Curb and Arro, for visitors to hail and pay for a taxi. Available for download at chicabs.org.
• Four Mother's Rooms (also one available at Midway)
• Service animal/pet relief areas (pre- and post-security)
• Lounge-style seating
• Charging stations
Visit flychicago.com for more information on O'Hare and Midway airports.