Chicago's McCormick Place cited as a convention center on the cutting edge, American Airlines plans major expansion at O'Hare International Airport, Alinea named one of the best 50 restaurants in the world — get the latest meeting and event planning industry news.
---
McCORMICK PLACE CITED AS A CONVENTION CENTER ON THE CUTTING EDGE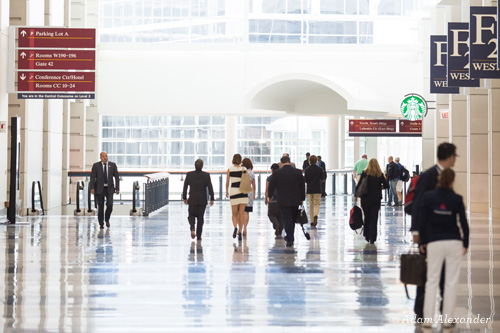 Chicago's McCormick Place is lauded as a forward-thinking convention center thanks to new developments that include the upcoming Marriott Marquis Chicago, Wintrust Arena, a new tri-branded Hilton project and the openings of new restaurants (including the reborn Chicago Firehouse Restaurant) in the rapidly growing McCormick Square area.
Read more about new developments around Chicago's McCormick Place.

---
LOEWS CHICAGO O'HARE HOTEL DEBUTS ON CVENT 2017 LIST OF TOP U.S. MEETING HOTELS
The Loews Chicago O'Hare Hotel made its first-ever appearance on the list of the Top 100 United States Meetings Hotels 2017 compiled by Cvent, a Cloud-based enterprise event management company that analyzed meeting and event booking activity through its Cvent Supplier Network of 240,000 hotels, resorts and special event venues around the world.
Learn more about Loews Chicago O'Hare Hotel's Cvent ranking.

---
AMERICAN AIRLINES PLANS MAJOR EXPANSION AT CHICAGO O'HARE AIRPORT
In the coming months, American Airlines will add two new international routes (to Barcelona and Guatemala City) and eight domestic flights from O'Hare International Airport, along with five new gates that are expected to open in 2018. American is also constructing a new 17,000-sq.-ft. Flagship Lounge at O'Hare for premium international passengers.
Get the details on American Airlines' Chicago O'Hare Airport expansion plans.

---
NEW RESTAURANTS ANNOUNCED FOR THE PARK AT WRIGLEY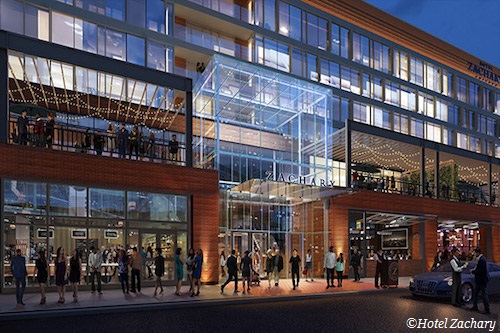 Chicago's new Park at Wrigley complex will include the two-story Brickhouse restaurant (named for legendary sportscaster Jack Brickhouse), a Starbucks Reserve and local dining favorites Big Star and Smoke Daddy, which will both be housed in the new Hotel Zachary opening in 2018 across from Wrigley Field, home of the Chicago Cubs.
Learn more about The Park at Wrigley.

---
REVITALIZED ARUN'S REOPENS WITH A NEW PRIVATE DINING ROOM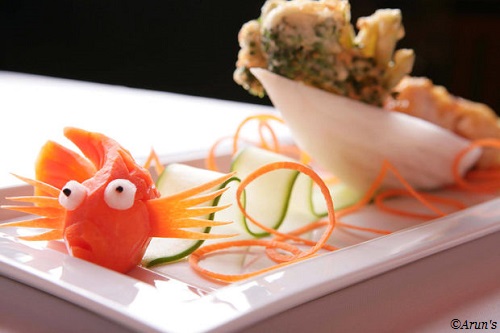 World-renowned Chef Arun Sampanthavivat has renovated and reopened his pioneering fine dining Thai restaurant, Arun's, in Chicago's Albany Park, adding a new upstairs private dining room and a focus on food as art.
Read more about the Chicago reopening of Arun's.

---
ALINEA NAMED ONE OF THE WORLD'S 50 BEST RESTAURANTS FOR 2017
Chicago's critically acclaimed Alinea ranked #21 on the list of The World's 50 Best Restaurants, with a nod to the provocative and progressive dining experience it brings to the Windy City.
Get the delicious details on Chicago's Alinea.

---
NOAH SANDOVAL OF CHICAGO'S ORIOLE NAMED ONE OF FOOD & WINE'S BEST NEW CHEFS 2017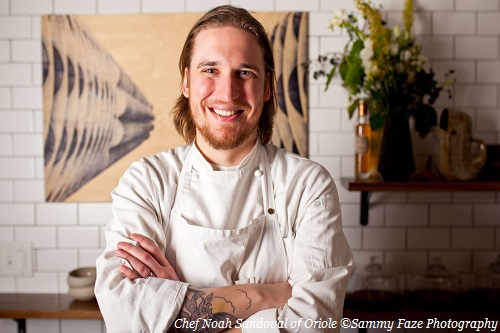 Chef Noah Sandoval of Chicago's Oriole was named to Food & Wine's list of Best New Chefs 2017 for his "gob-smacking" culinary vision, inspiring the magazine's seasoned team of editors to declare that "the country's best new fine dining experience can be found up a freight elevator at the end of a West Loop alleyway."
Learn more about Chicago Chef Noah Sandoval and Oriole.

---
MILLENNIUM PARK NAMED #1 ATTRACTION IN THE MIDWEST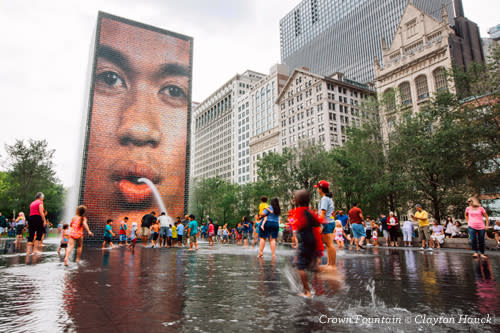 Chicago's wildly popular Millennium Park, known for its camera-ready Cloud Gate sculpture (affectionately called The Bean) and free cultural events, has been named the #1 attraction in the Midwest and among the top 10 most-visited sites in the U.S.
Find out why visitors flock to Chicago's Millennium Park.