Get the latest meeting and event planning industry news: Hilton Chicago completes its $150 million renovation, Wintrust Arena debuts near McCormick Place, Gibsons Restaurant Group opens the riverfront Gibsons Italia, the 2018 Michelin Guide Chicago awards three stars to Alinea and Grace restaurants, Chicago's Roister and Kitsune named to Esquire's list of The Best New Restaurants in America 2017.
HILTON CHICAGO COMPLETES $150 MILLION RENOVATION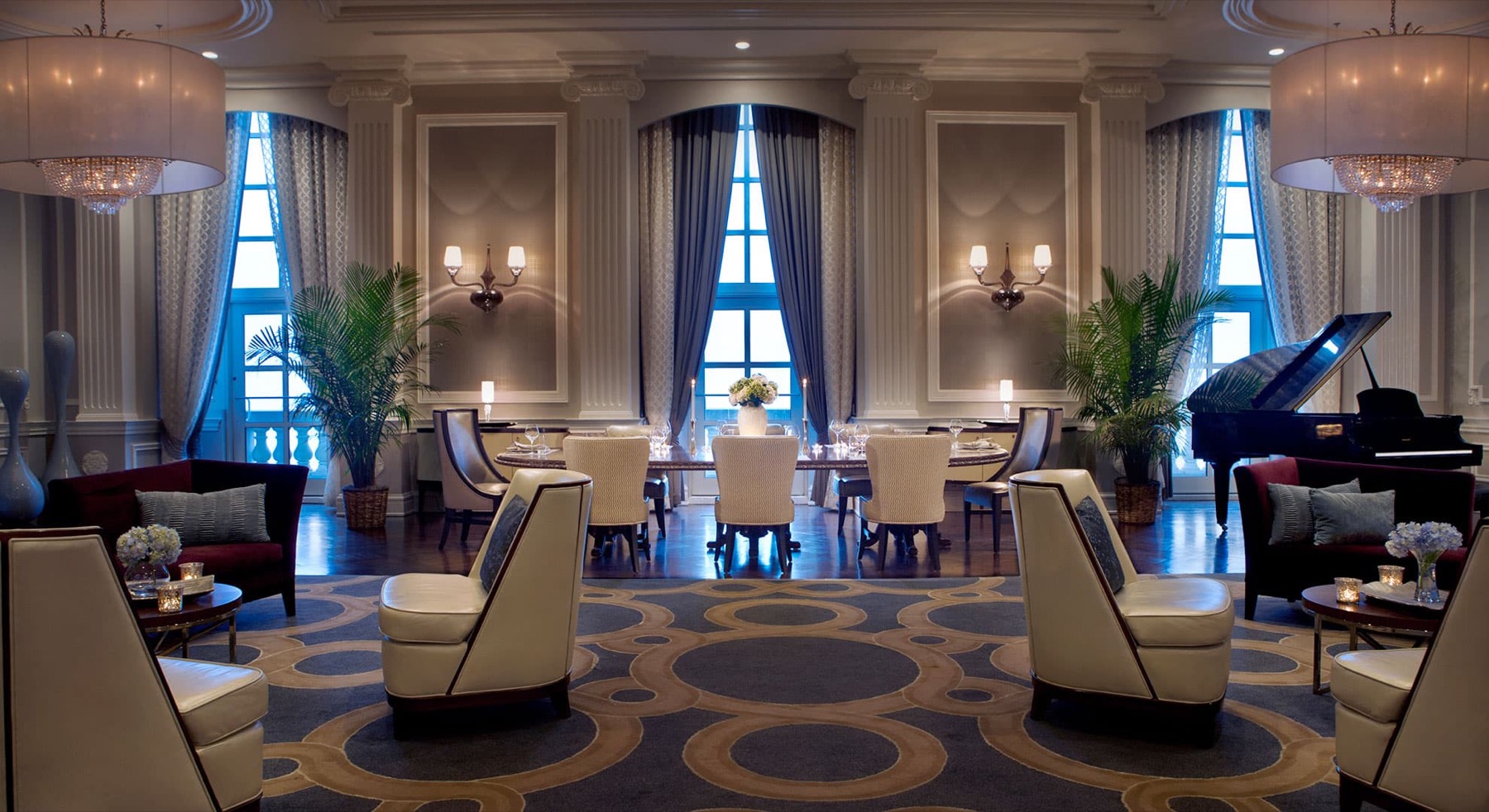 The 90-year-old Hilton Chicago recently completed an extensive top-to-bottom hotel revamp. The renovation includes a full transformation of its third-floor meeting spaces, a contemporary redesign of the Continental Ballroom and the restoration of the 5,000-sq.-ft. Conrad Hilton Suite (the largest suite in the Midwest).
Learn more about the Hilton Chicago renovation.
WINTRUST ARENA DEBUTS NEAR MCCORMICK PLACE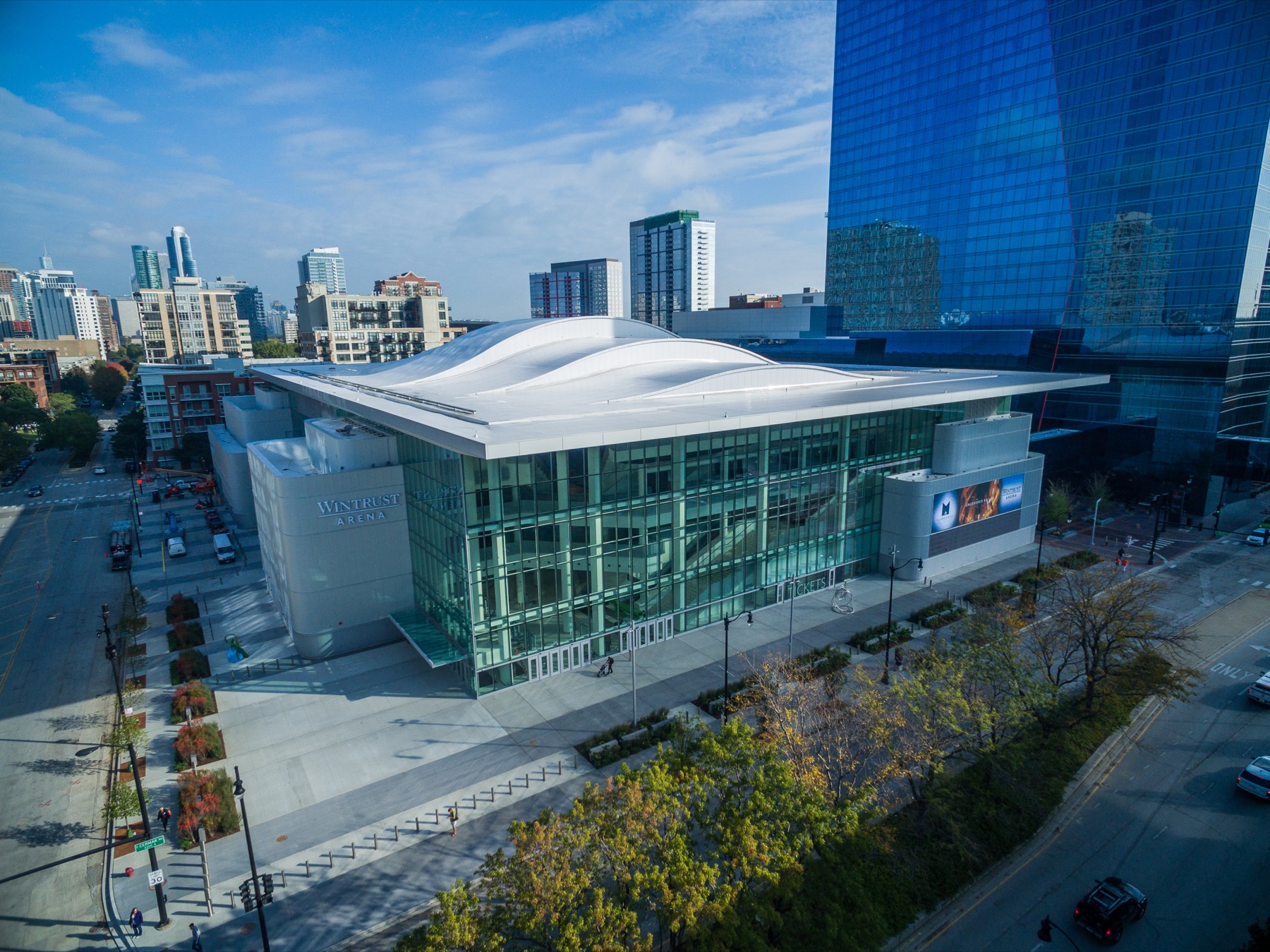 Wintrust Arena, a new 10,387-seat sports and entertainment venue, is the newest addition to The Collection at McCormick Square complex. With a floor area of 18,000 square feet, it offers uses that include general sessions and closing events for conventions. Wintrust Arena also offers 22 luxury suites across two levels that are available for hospitality or event purposes.
Learn more about the new Wintrust Arena.
GIBSONS RESTAURANT GROUP OPENS THE RIVERFRONT GIBSONS ITALIA
The new Gibsons Italia is a stunning three-level Italian steakhouse that offers sweeping views of the Chicago River. The main dining room is on the second floor (sharing space with a semi-private dining room), while the third floor features a lounge with a dramatic retractable roof and fireplace that allow year-round cocktail parties with picturesque water views.
Learn more about Gibsons Italia.
LOBO REY MEXICAN RESTAURANT OPENS IN THE SOUTH LOOP NEAR MCCORMICK PLACE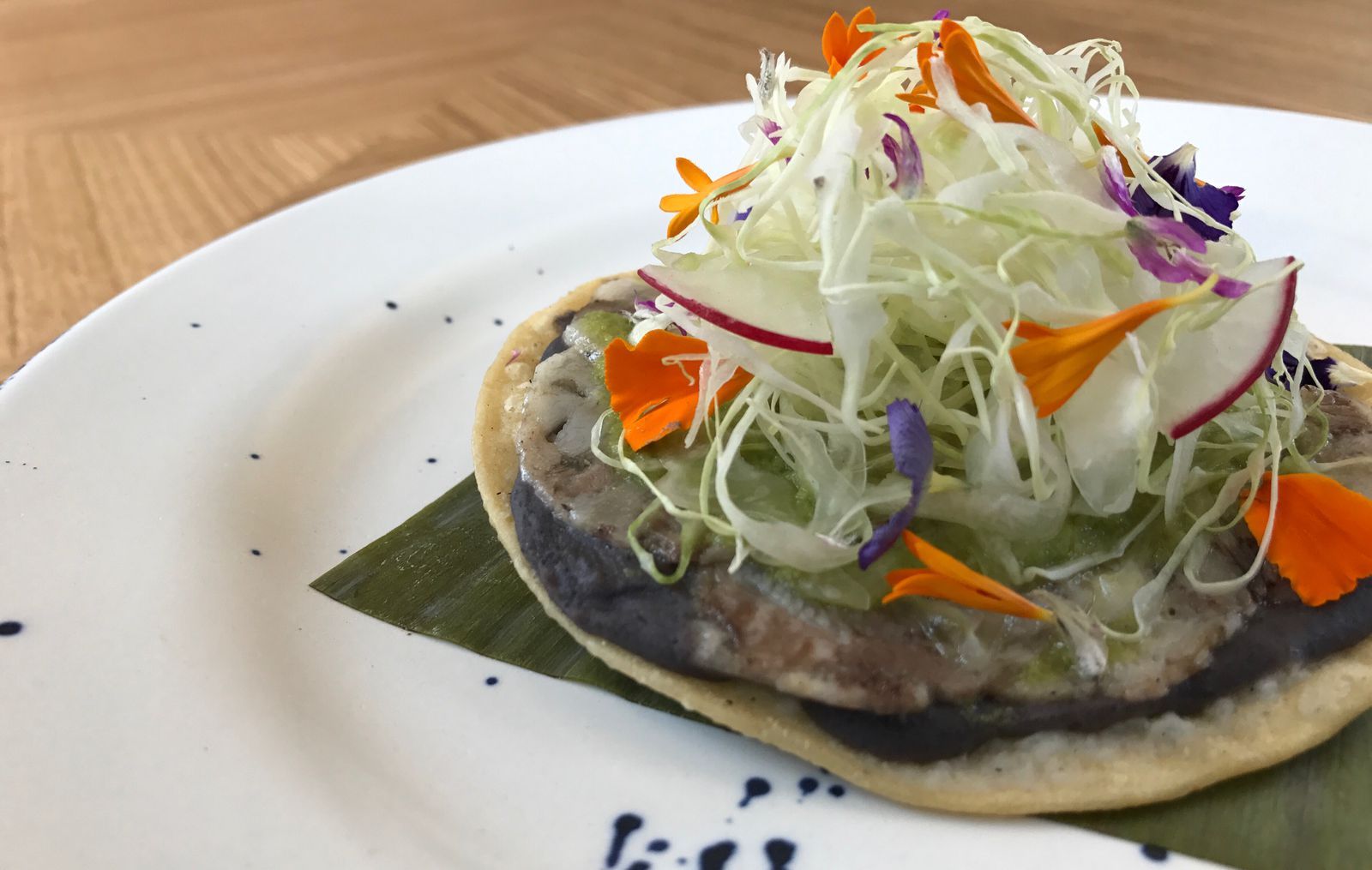 Headed by Chicago-born Chef Daniel Espinoza (a competitor on Top Chef Mexico), Lobo Rey celebrates the culinary heritage of Mexico with modern flair. A unique restaurant feature is the flat-top table grills. A private dining room with seating for up to 14 is available.
REGARDS TO EDITH DEBUTS IN THE FULTON MARKET DISTRICT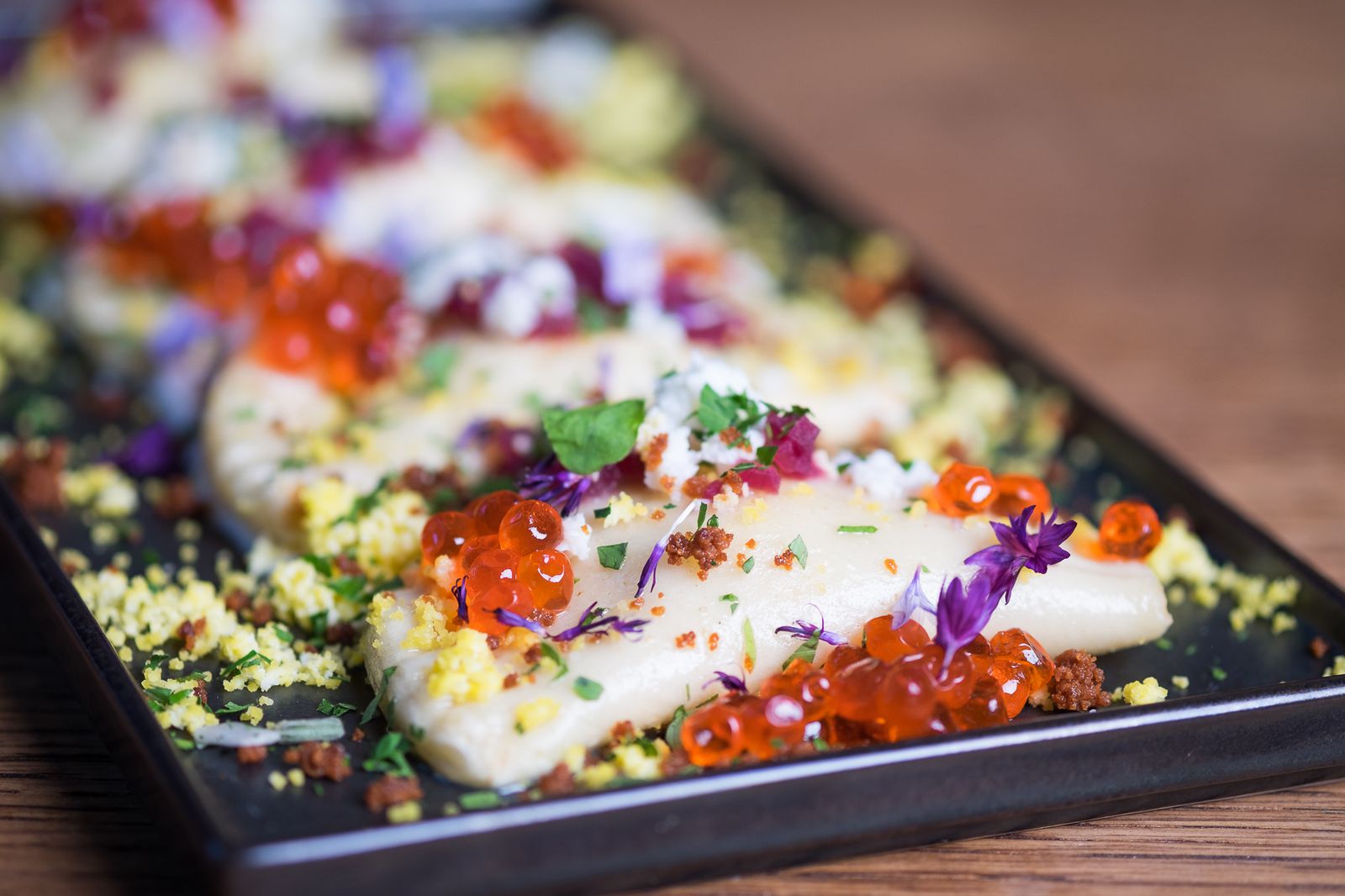 Upscale versions of street food inspired by the city's legendary Maxwell Street Market (think an Italian beef sandwich with shaved prime rib) are on the menu at this new and exciting restaurant located on the first floor of Google's Chicago headquarters. Chef Jared Wentworth heads up the venture, which is located next door to the buzzy Prairie School cocktail bar.
Learnt more about Regards to Edith.
RENOVATED GOOSE ISLAND BREWPUB REOPENS AS GOOSE ISLAND BREWHOUSE
Goose Island Brewhouse has reopened with a modern new look and an expanded on-site brewery. The new menu of elevated pub fare includes house-cured meats and mussels (a brewpub staple). The kitchen is open to the dining room, and windows look down to the Goose Island brewery vats producing favorites like Honkers Ale. A private dining room is available.
Learn more about Goose Island Brewhouse.
FORUM 55 FOOD HALL OPENS IN THE LOOP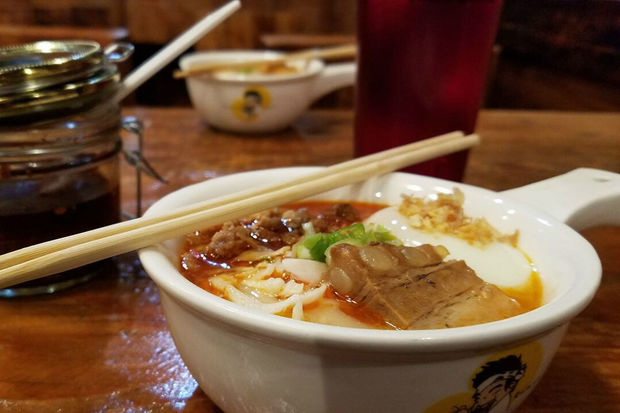 The upscale Forum 55 food hall recently opened in the downtown Loop. Forum 55 features rotating pop-up restaurants, along with 10 permanent vendors that include Pork & Mindy's (from Food Network host Jeff Mauro), Friends Ramen & Sushi and Flo & Santos pizzeria. Forum 55 is open for breakfast and lunch.
2018 MICHELIN GUIDE CHICAGO AWARDS THREE STARS TO ALINEA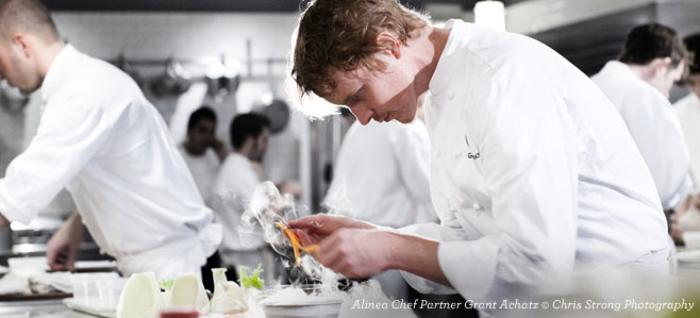 The 2018 Michelin Guide Chicago has once again awarded three stars to world-renowned Alinea, owned by Chef Grant Achatz (pictured above). Two stars were given to critically acclaimed Acadia, Oriole, Sixteen and Smyth restaurants.
Learn more about Chicago's 2018 Michelin star restaurants.
CHICAGO'S ROISTER AND KITSUNE NAMED TO ESQUIRE'S LIST OF THE BEST NEW RESTAURANTS IN AMERICA 2017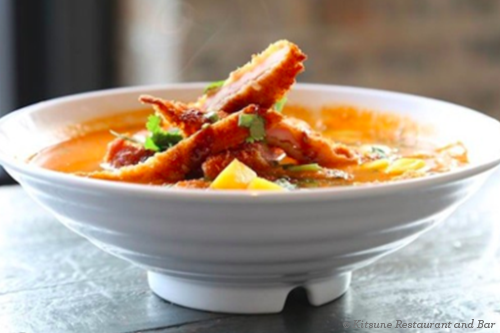 Two Chicago restaurants scored a coveted spot on Esquire's list of The Best New Restaurants in America for 2017. Roister is lauded for its "radical playfulness" (witness the foie gras-layered candy bar), while Chef Iliana Regan of Kitsune is hailed as "one of the most creatively distinctive chefs in America" for her take on Japanese cuisine.
Learn more about Esquire's list of The Best New Restaurants in America 2017.