Step into the pages of Dr. Seuss like never before as you explore nine iconic Dr. Seuss books brought to life at The Dr. Seuss Experience. This imaginative and immersive live event is open for a limited time in Chicago at Water Tower Place on The Magnificent Mile.
Following sellouts in previous markets, The Dr. Seuss Experience premieres in Chicago with new, never-before-seen installations and characters, including a shapeshifting, mind-bending sculptural piece by esteemed artist and School of the Art Institute of Chicago graduate Michael Murphy; new characters, including Sam from Green Eggs and Ham and Max from How The Grinch Stole Christmas; as well as new puzzles and interactive games throughout the experience.
Inside Dr. Seuss
Ready to explore? Each of the nine rooms is inspired by a timeless Dr. Seuss classic and is filled with fun surprises, hands-on play, and the chance to meet larger-than-life characters played by local performers, including the Cat in the Hat, the Lorax, the Grinch, Thing One, Thing Two, and more!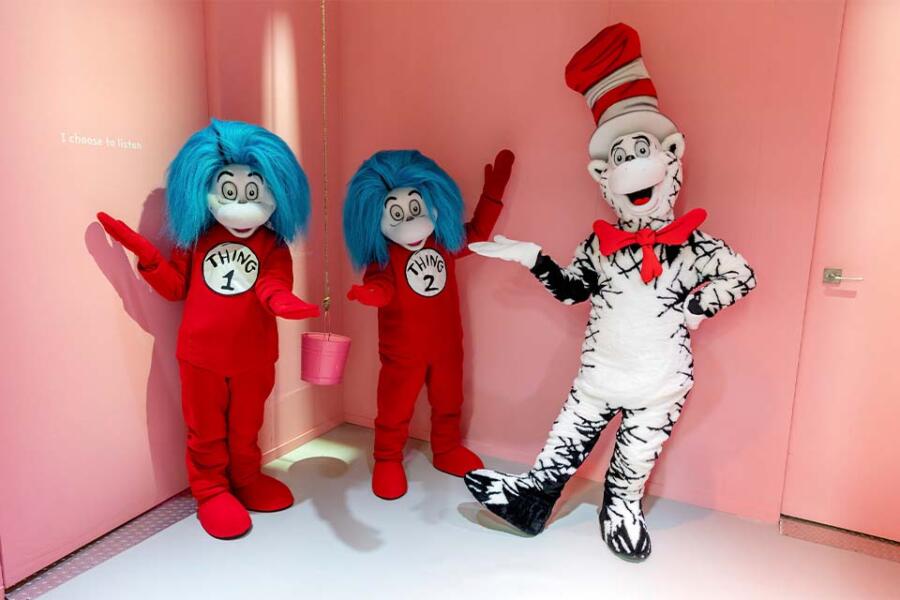 Hop on a rope swing straight from scenes of The Lorax and soar among a forest of Truffula trees, their striped trunks topped with signature colorful poofs. Then, navigate your way through an interconnected maze, comprised of thousands of suspended balloons inspired by Oh, the Places You'll Go!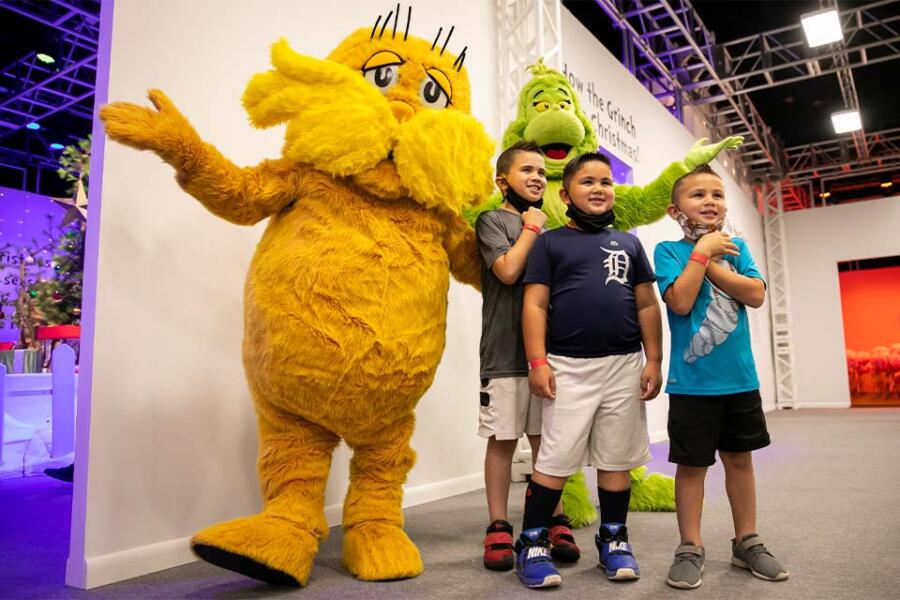 Think you have a better sense of balance than the charming feline from the iconic The Cat in the Hat story? Test your mettle with a teetering tower of household items, from telephones to teapots, and then interact with the famously mischievous cat, operated by a puppeteer. Or see if you're sneakier than the Grinch himself, as you try to slyly swipe wrapped presents from beneath the trimmed tree à la The Grinch Who Stole Christmas. All along the way, be sure to take plenty of pictures and selfies within each of these Instagrammable dreamscapes, and tag @experienceseuss to give others a sneak peek at the fun.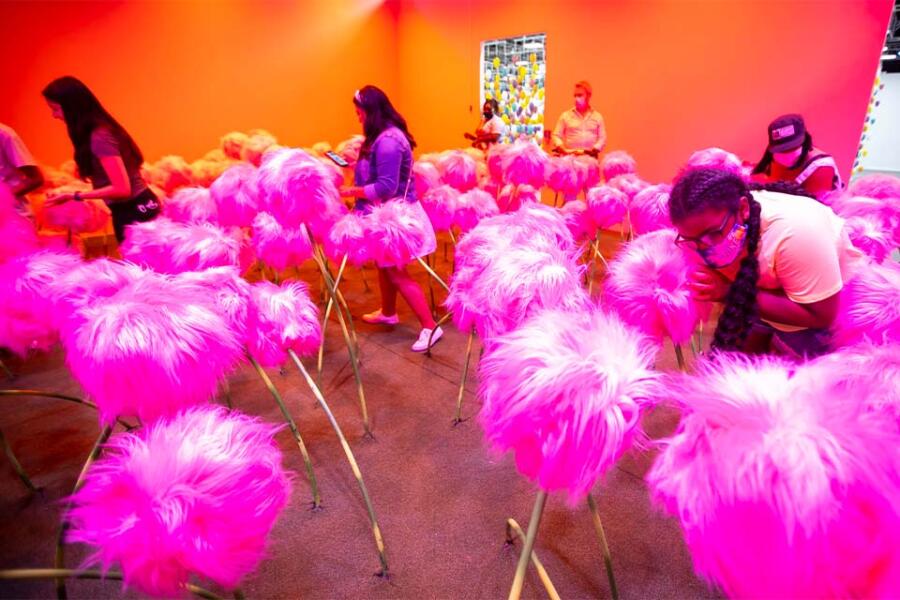 To wrap up the experience, don't miss the unique gift shop for wonderfully wacky souvenirs, keepsakes, and holiday presents. Don't miss this opportunity to make a lifetime memory for you and your family at The Dr. Seuss Experience!
For more information and to reserve your tickets for The Dr. Seuss Experience, visit experienceseuss.com.