Extranet Help: W/MBE classification
Log into the Extranet using your username and password. Once you are logged in, complete these steps to update your W/MBE classification.
Make sure you are within the Partner Record view and scroll toward the bottom of the page.
Step #1: Click on Amenities.
Step #2: Click the tab for Certifications/Ratings.
Step #3: Click the Edit Amenities.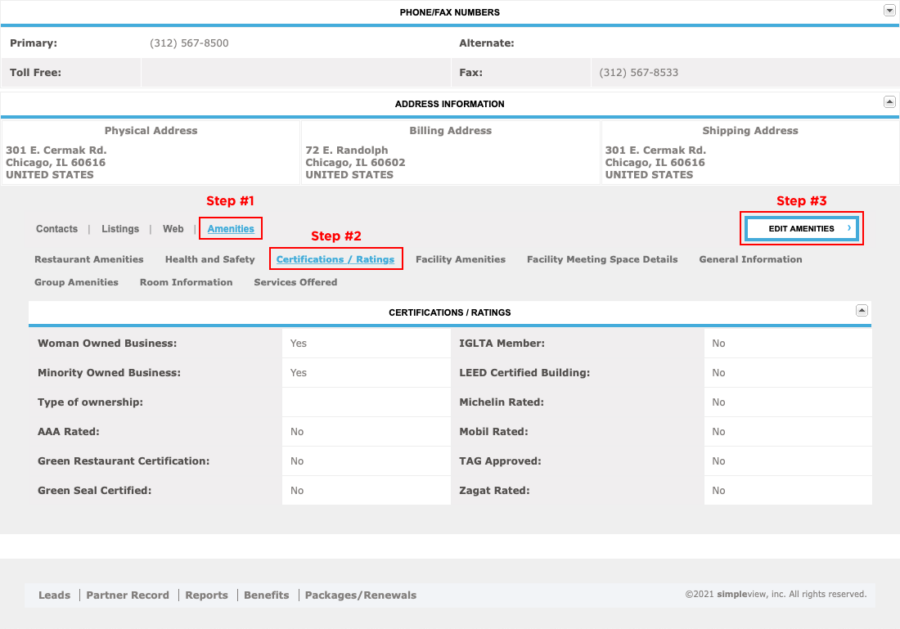 Once you click on the Edit Amenities button, a pop-up window will display.
Step #4: Update your information regarding your status as a Woman Owned Business and a Minority Owned Business. Where applicable, you can select multiple types of business ownership by control+clicking (command+clicking) on each menu item.
Step #5: When you are satisfied with your changes, click the Save button to confirm your updates.