Log into the Partner Extranet. Once you are logged in, complete these steps to update your Hotel Map Meeting Space Details.
Select Partner Record at the top of the screen and scroll down to the bottom of the page.
Step #1: Click on Amenities.
Step #2: Click the tab for Meeting Space Details.
Step #3: Click the Edit Amenities.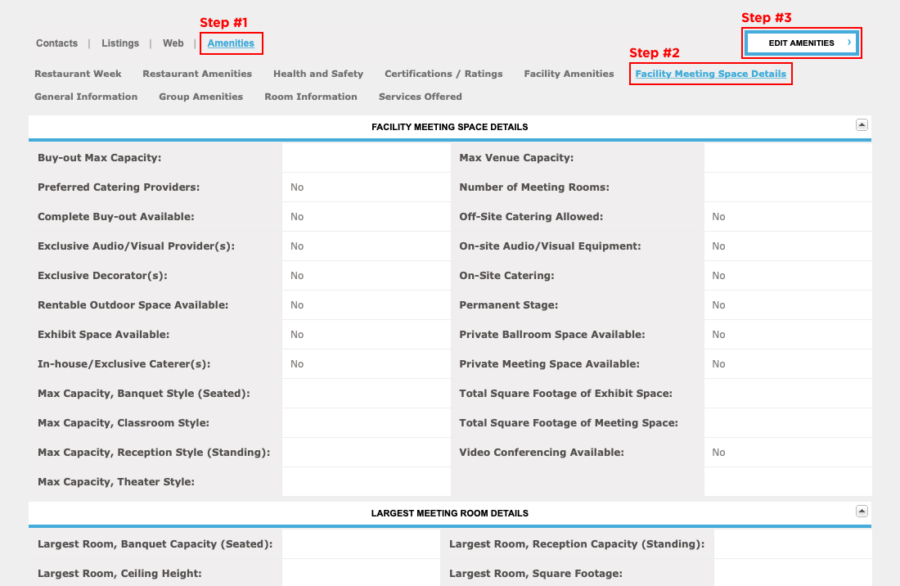 Step #4: Update the information for your venue regarding Private Ballroom Space Availability and Private Meeting Space Availability.
Step #5: When you are done with your changes, click the Save button to confirm the updates.