Looking for a new place for small groups to dine in Chicago? The city has seen a rush of new restaurants, bringing exciting private dining room options with them. Whether your group would savor a culinary trip to India or prefer to chow down on comfort food in the shadow of baseball's legendary Wrigley Field, we've got just the right spot. Check out five of Chicago's newest small group private dining rooms.
The Smith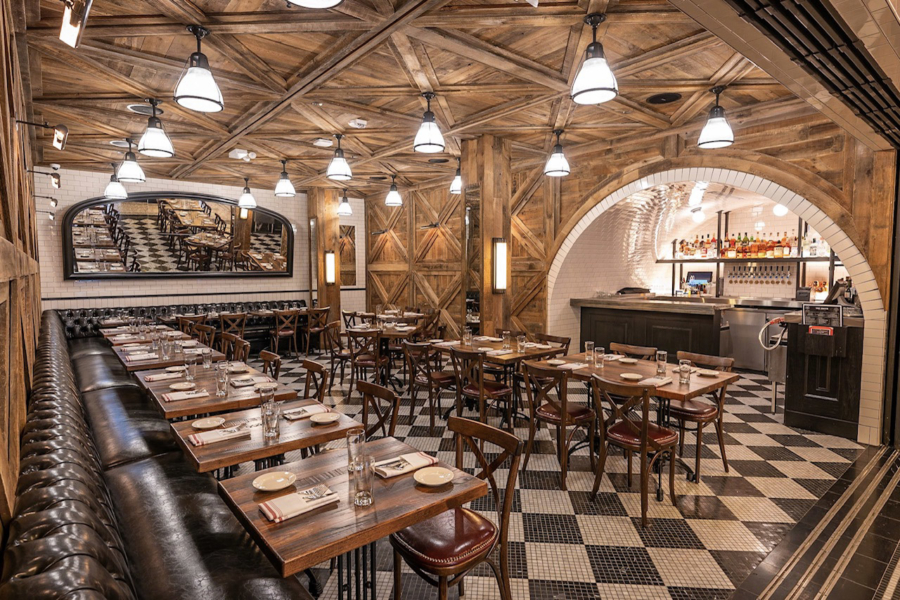 East Coast import The Smith opened this past spring in the heart of River North. Known for its raw bar (and super-fresh oysters), The Smith also counts its wet-aged beef dishes like the NY strip steak, pizzas cooked in cast-iron pans, and thin-cut fries (served with Sir Kensington ketchup) as popular favorites. Two private dining rooms are designed in The Smith's signature American brasserie style, with white tile, soaring ceilings, and casual wooden tables and chairs. Accommodating up to 50 guests, one dining room features its own private bar, while the other offers AV capabilities.
ROOH Chicago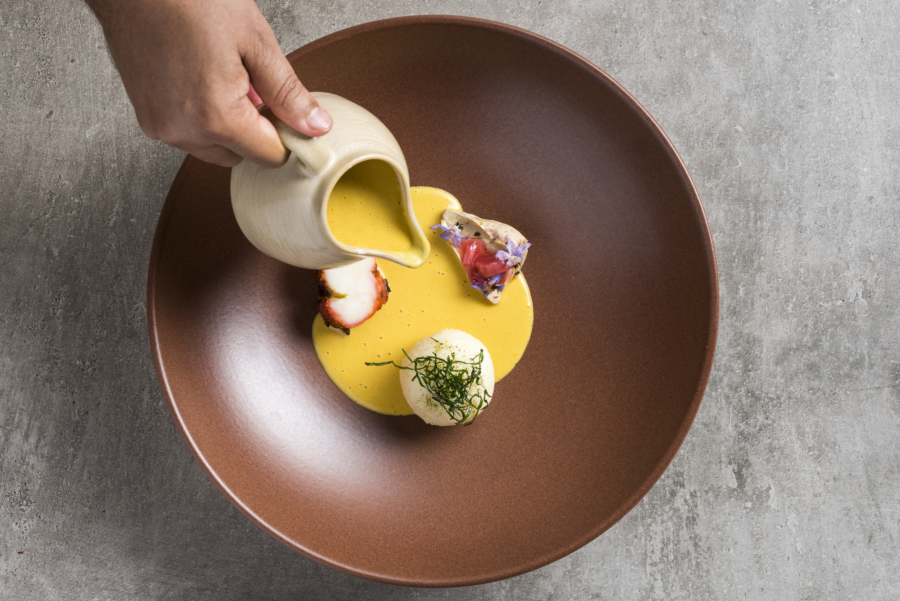 ROOH Chicago in Fulton Market is the new Midwest location of the noted Progressive Indian restaurant founded in San Francisco and helmed by executive chef Sujan Sarkar (named The Times of India Chef of the Year). The menu combines India's rich regional flavors with local Chicago ingredients, resulting in modern seasonal dishes like lamb chops coated with pistachio and curry leaf crumb. The not-to-be-missed exotic cocktails are inspired by ancient Ayurvedic wisdom and the six tastes (sweet, salty, sour, pungent, bitter, and astringent), incorporating Indian spices such as turmeric and masala, along with pretty fresh flowers. A rustic downstairs private dining room seats 10.
Ocean Prime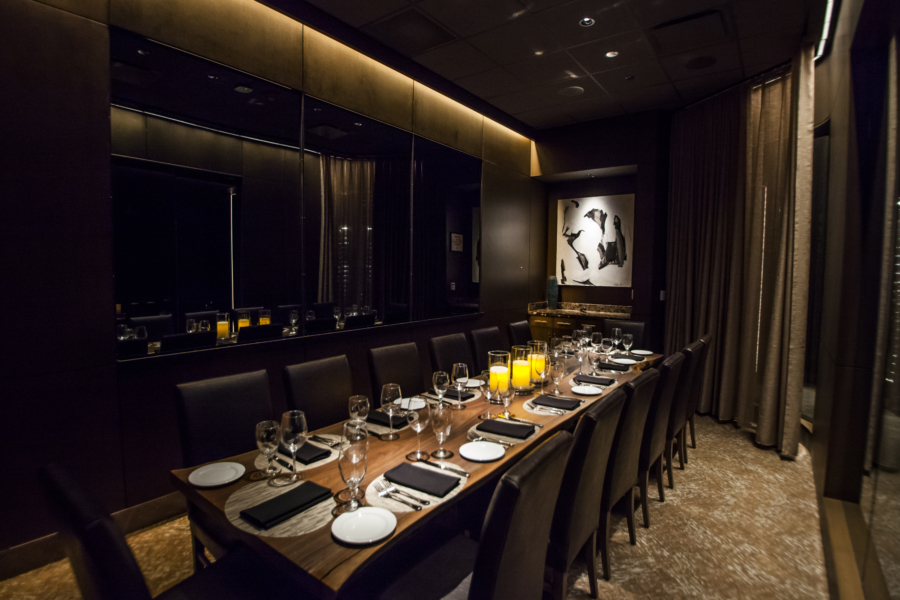 Located adjacent to LondonHouse Chicago, Ocean Prime offers an impressive menu of seafood and prime steak cuts, along with an extensive wine list recognized by Wine Spectator. The luxe restaurant features a two-story lobby and floor-to-ceiling windows that look out over the bustling Chicago River. Ocean Prime offers four private dining rooms with Chicago-centric names. The Tribune Room accommodates 14 guests; Wrigley Room 1 seats 18 guests; and Wrigley Rooms 2 and 3 each accommodate 24 guests. For larger events, all three Wrigley Rooms can be combined to accommodate up to 66 guests.
Maddon's Post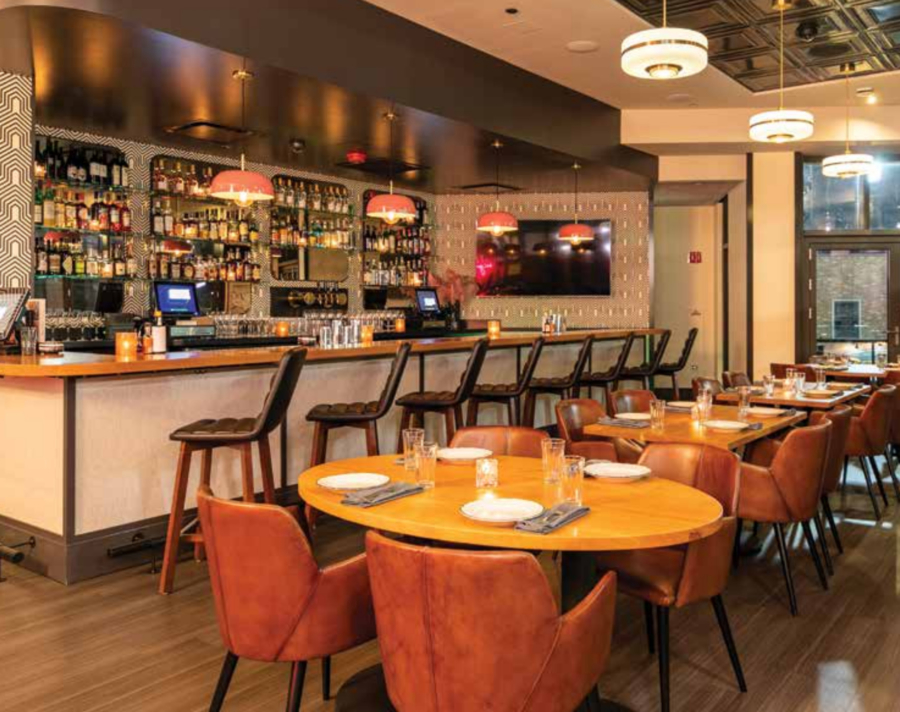 Named for World Series-winning Chicago Cubs manager Joe Maddon, Maddon's Post at Gallagher Way is a two-floor restaurant with Wrigley Field views (of course!). The Italian-Polish menu by James Beard Award-winning chef Tony Mantuano includes comfort foods like pierogis, wood-fired pizzas, grilled Polish and Italian sausages, and fresh pastas. The second level features The Flamingo Room, a private dining space with an outdoor terrace and seating for up to 50 guests (75 reception-style). Flamingo Room guests have exclusive access to Joe's Private Dining Room, hidden behind a secret door, which seats 12 and features a vinyl collection picked by Maddon himself that can be spun on a vintage record player. Added perks include meet-and-greets with Maddon and Mantuano, as well as interactive chef's tables.
Le Colonial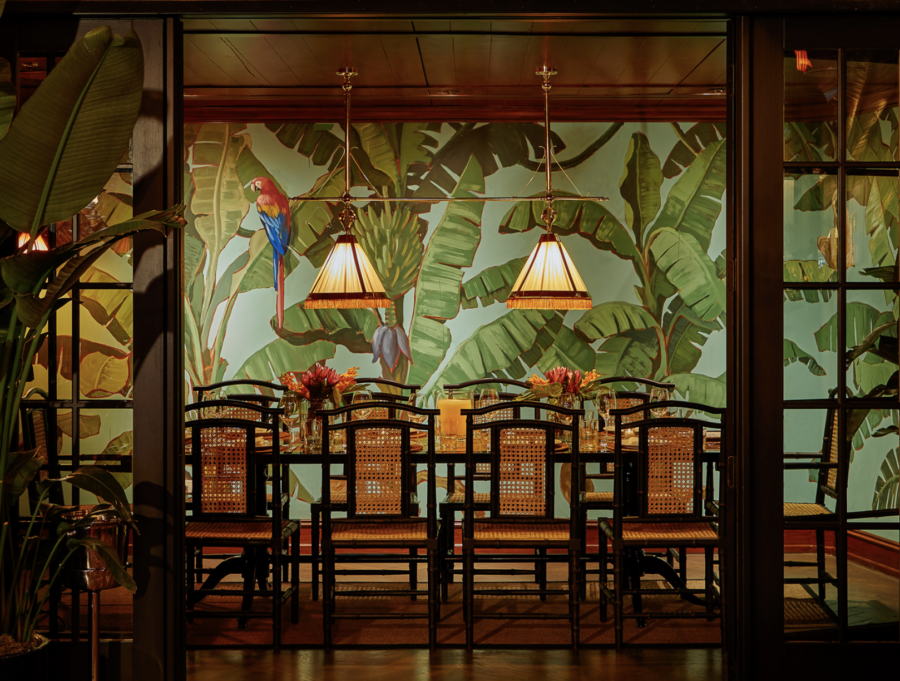 Le Colonial recently moved to a new Gold Coast location on Oak Street, where it's retained its tropical 1920s French Colonial Southeast Asia flair. The restaurant has also maintained its popular sprawling bar and all-seasons terrace. And the menu continues to feature authentic Vietnamese fare like pan-seared chicken dumplings, green shrimp curry and its signature crispy red snapper. The Monkey Parlour (named for the wall mural by Swedish artist Jonas Wickman) is the restaurant's private dining room, which seats 12. Arrange for a tasting menu created by noted executive chef-partner Quoc Luong.