Wave Wall Moves at Navy Pier
---
Check out exhilarating dance performances every Saturday from May 29 to September 4.
This live dance performance series will take place every Saturday afternoon at 3:00pm at the Wave Wall Platform beginning Memorial Day weekend through Labor Day weekend.
The series is presented in partnership with See Chicago Dance, showcasing an eclectic selection of Chicago dance companies, ensembles and choreographers.
SCHEDULED PERFORMANCES
May 29 | 

Chicago Dance Month Kick Off Celebration

June 5 | 

Winifred Haun & Dancers

June 12 | 

Red Clay Dance Company

June 19 | 

M.A.A.D. Rhythms

June 27 | 

Joel Hall

July 3 | 

Meadows Dance Collective

Jule 10 | 

Dance in the Parks 

July 17 | 

Simantikos Dance Chicago

July 24 | 

Desueño

July 31 | 

LBP Dance

August 7 | 

Sildance/AcroDanza

August 14 | 

Culture Shock Chicago NFP

August 21 | 

Meher Dance Company

August 28 | 

Matter Dance Company

September 4 | South Chicago Dance Theatre
---
Learn more about the area
Venue
There's more to Navy Pier, Chicago's iconic lakefront destination, than meets the eye! Known as the "People's Pier," this landmark showcases more than 50 acres…
Neighborhood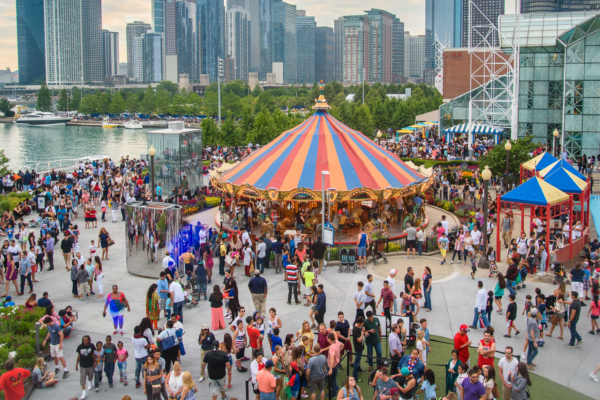 Why we love it There's nothing not to love about stunning Streeterville. This buzzing enclave is home to historic Navy Pier, the provocative Museum of…
Learn more about the area
Venue
There's more to Navy Pier, Chicago's iconic lakefront destination, than meets the eye! Known as the "People's Pier," this landmark showcases more than 50 acres…
Neighborhood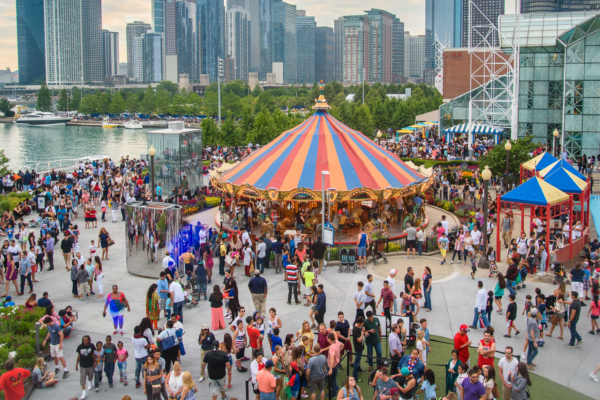 Why we love it There's nothing not to love about stunning Streeterville. This buzzing enclave is home to historic Navy Pier, the provocative Museum of…