Shoreline Sightseeing Architecture River Tours St. Patrick's Day Weekend
---
Shoreline Sightseeing will run its award-winning Architecture River Tours on St. Patrick's Day weekend Friday, March 13 through Sunday, March 15. The pre-season, 60-minute tours will depart from Shoreline's docks Polk Bros Park at Navy Pier and the Michigan Avenue Bridge.
Shoreline's expert guides share the inside stories of Chicago's dramatic rise from the Great Fire of 1871 to become the home of the skyscraper and the birthplace of modern American architecture. Tours include Chicago's historic architecture as well as the latest news on 21st century Chicago landmarks now under development. Passengers enjoy  amazing close-up views and fantastic photo ops of the historic landmark buildings  lining the Chicago River. Tickets available online or by phone.
Tour times vary by date and dock location with first tours at 10:45 or 11:30 a.m, and last tours departing at 3:15 or 4:00 p.m. a complete schedule is available on Shoreline's website. Adults, $35.00, Children 3-12 $17.00, infants 2 and under: free.
---
Learn more about the area
Venue
Join Shoreline for a dramatic, guided Architecture River Tour, exciting Skyline Lake Tour or thrilling Fireworks Tour! Discover why TripAdvisor named Shoreline's Architecture Tours the…
Neighborhood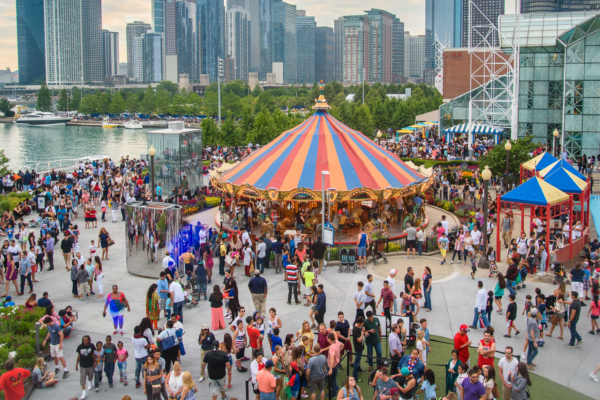 Why we love it There's nothing not to love about stunning Streeterville. This buzzing enclave is home to historic Navy Pier, the provocative Museum of…
Learn more about the area
Venue
Join Shoreline for a dramatic, guided Architecture River Tour, exciting Skyline Lake Tour or thrilling Fireworks Tour! Discover why TripAdvisor named Shoreline's Architecture Tours the…
Neighborhood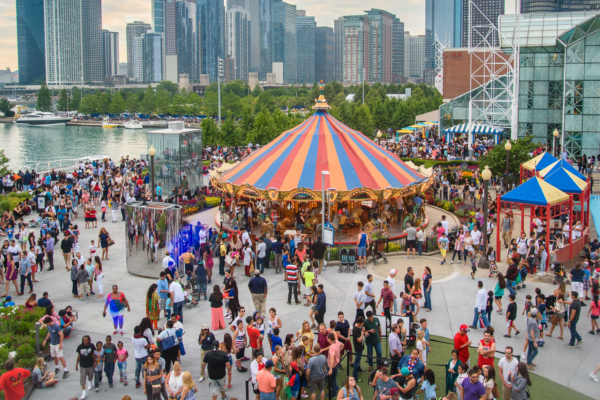 Why we love it There's nothing not to love about stunning Streeterville. This buzzing enclave is home to historic Navy Pier, the provocative Museum of…